I've tried microbead manicures before with my tween. I knew as soon as I came across this cool fashion trend from You Put It On for Sharpie Manicure Ideas, that I had to try this cool technique too. My girl had a homework playdate yesterday, and since the girls finished their homework early, I treated them to a cool Easter chick Sharpie manicure.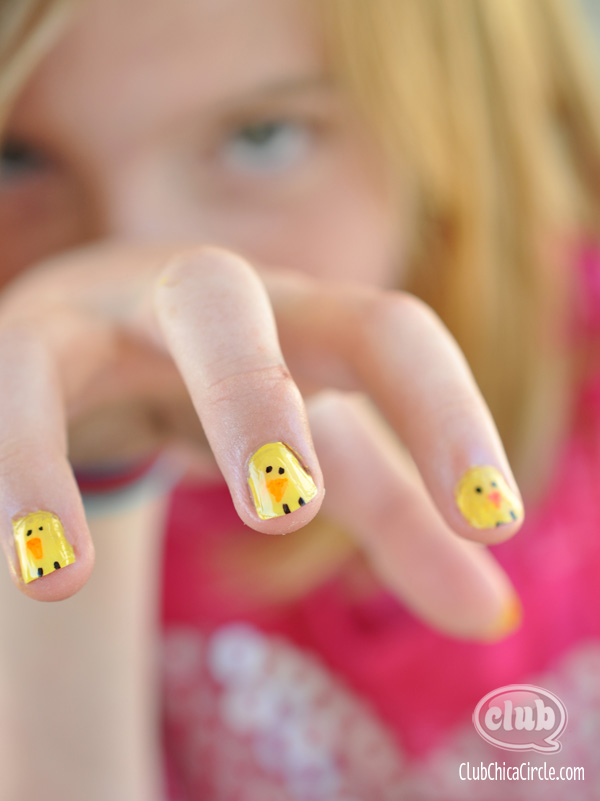 I grabbed yellow nail polish, clear top coat, black and orange permanent markers, and hair spray.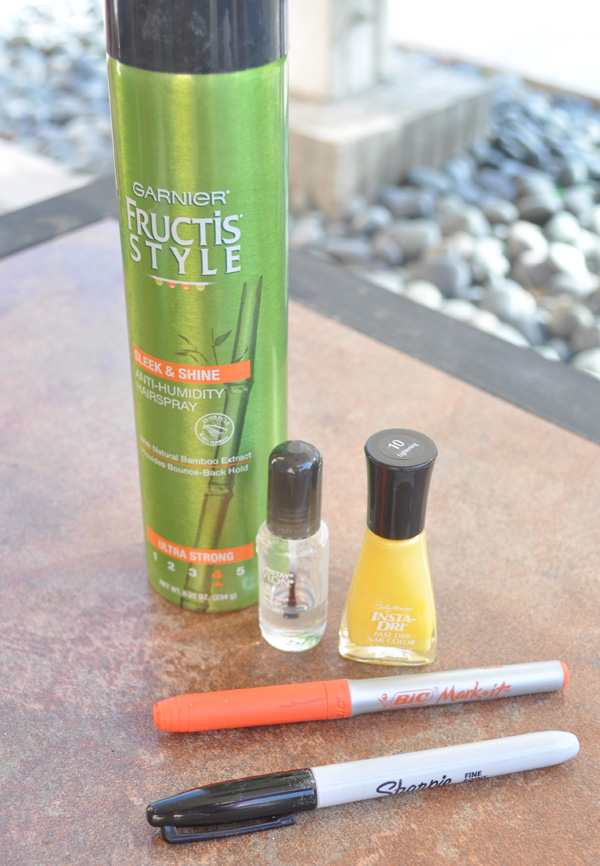 Why hair spray you may ask? The clever blogger at You Put It On discovered that if you use hair spray in-between the Sharpie and top coat stage, it keeps the marker from smearing when you apply the top coat. Brilliant!
This ten minute manicure was a huge hit with my tween and her friends!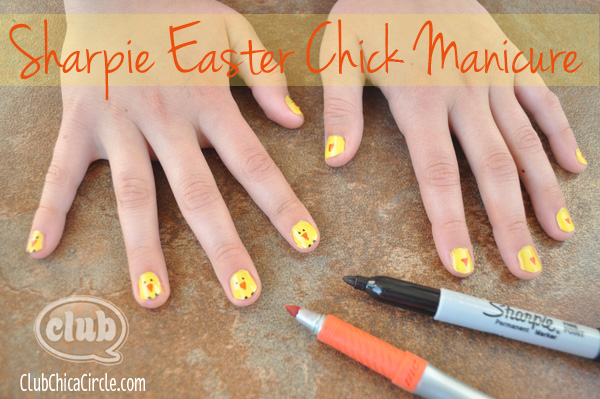 I simply applied a coat of yellow nail polish, let it dry, and then drew on an orange triangle beak and two black eyes and two tiny feet on the bottom of the nail.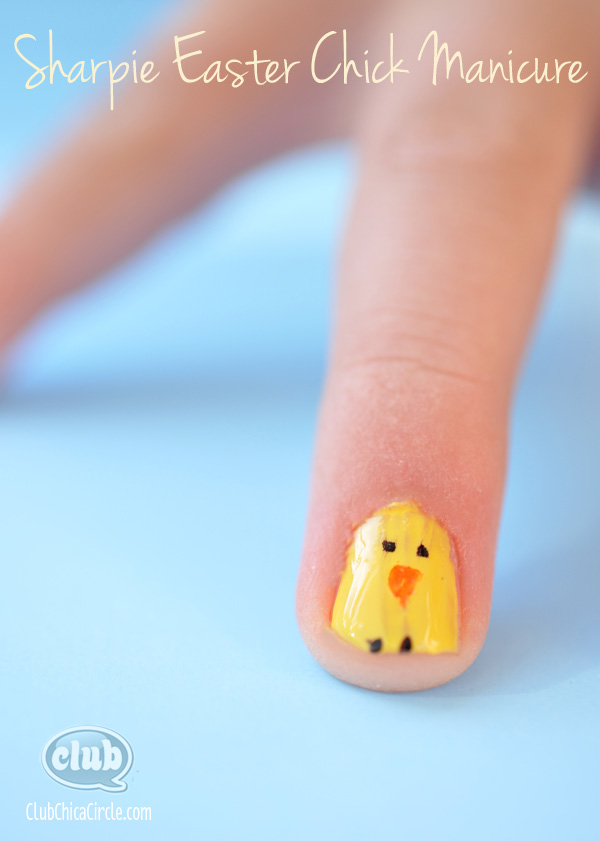 I let the Sharpie dry a little bit and sprayed the nails with hair spray and let that dry, finishing off with a top coat. The hair spray can easily was off the hands without ruining the nails after they were completely dry.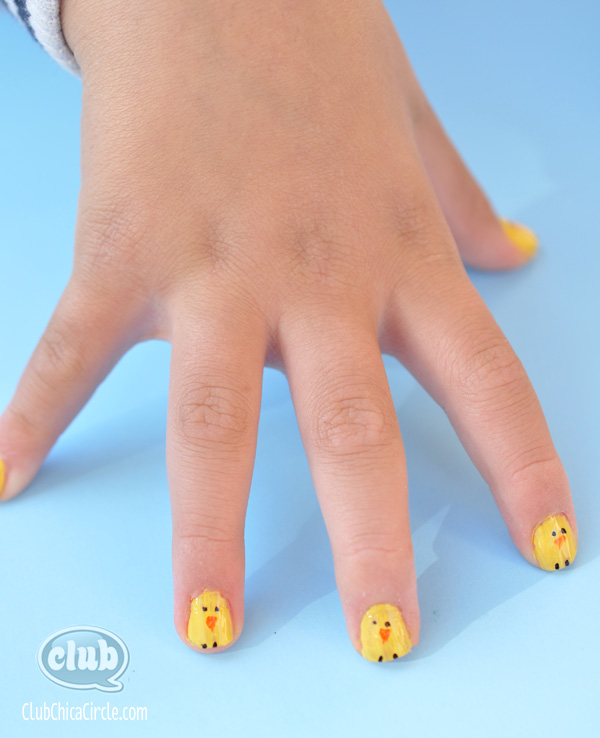 Each nail was perfectly imperfect. = )
I'm not going to apologize for my nail painting skills. They turned out so cute, they didn't need to be perfectly painted.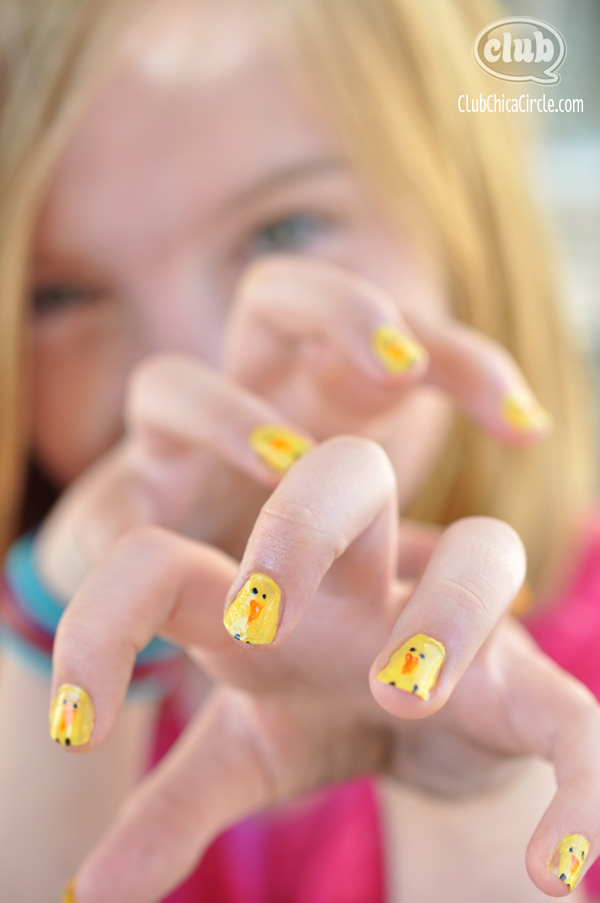 My girl coined this her "angry chicks" pose. Love it!
Try this super simple, fashion forward nail trick today. It's a great Easter inspired manicure idea.
Happy crafting!
If you liked this post, and want more, you can subscribe to be on our mailing list here.
Feeling social? Follow ChicaCircle on Facebook or Twitter, and follow me on Pinterest or Instagram.