Have you ever painted with a toothpick before?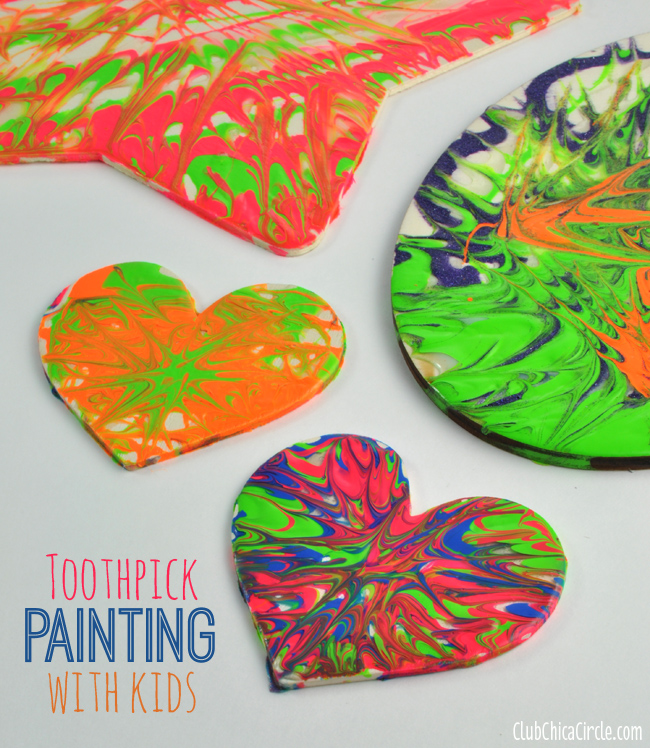 If yes, you know how fun and easy it is. If you answered no, then you are going to want to try this simple craft idea with your kids. It's so easy, kids of all ages will love the designs they can make with a little paint, glue or decoupage, and toothpicks.
And we have a fun crafty photo challenge for all of you. We want to see your crafts. We want to see the fun creative things you do with your kids. We challenge you to spend 30 minutes – that's it – 30 minutes doing a craft activity with your kids.
Don't have kids? Borrow some from the neighbors, or have a blast being creative yourself. I'm telling you – crafty is contagious – and once you start you can't wait to keep going.
Crafting with my daughter is one of the highlights of our weekends. Sometimes she invites friends over, sometimes it's just us, and truth be told, sometimes it's just me crafting. I need my creative fix just as much as my daughter craves it.
Today's craft idea is a super fun one, and to prove it, here is a quick video of how I did this with my daughter this past weekend.

I challenged myself by making a crafty tutorial video, and now I challenge you to plan a little crafty time this weekend and share your pictures with us on Instagram, Twitter or Facebook using the hashtag #craftyiscontagious.
This is what you will need for your own toothpick painting fun: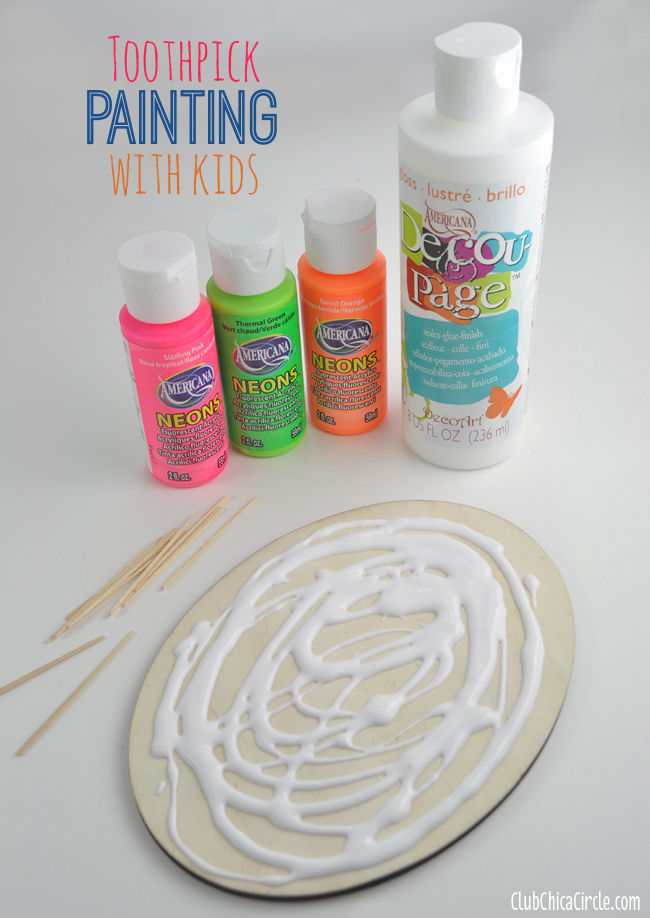 Supply list:
Decoupage or school glue (I prefer the decoupage with the glossy finish and I used Americana Decou-Page)
Craft Paint colors of choice (I used Americana Neons Fluorescent Acrylics)
Wood shapes (found at your local craft store, I used wood ovals for Easter eggs, stars and hearts from Michaels)
Toothpicks
Here is how this simple painting technique works:
Start by randomly squirting decoupage on top of your wood shape
Then squirt on paint colors randomly on top
Use a toothpick to spread and mix the paints to make cool designs
Let dry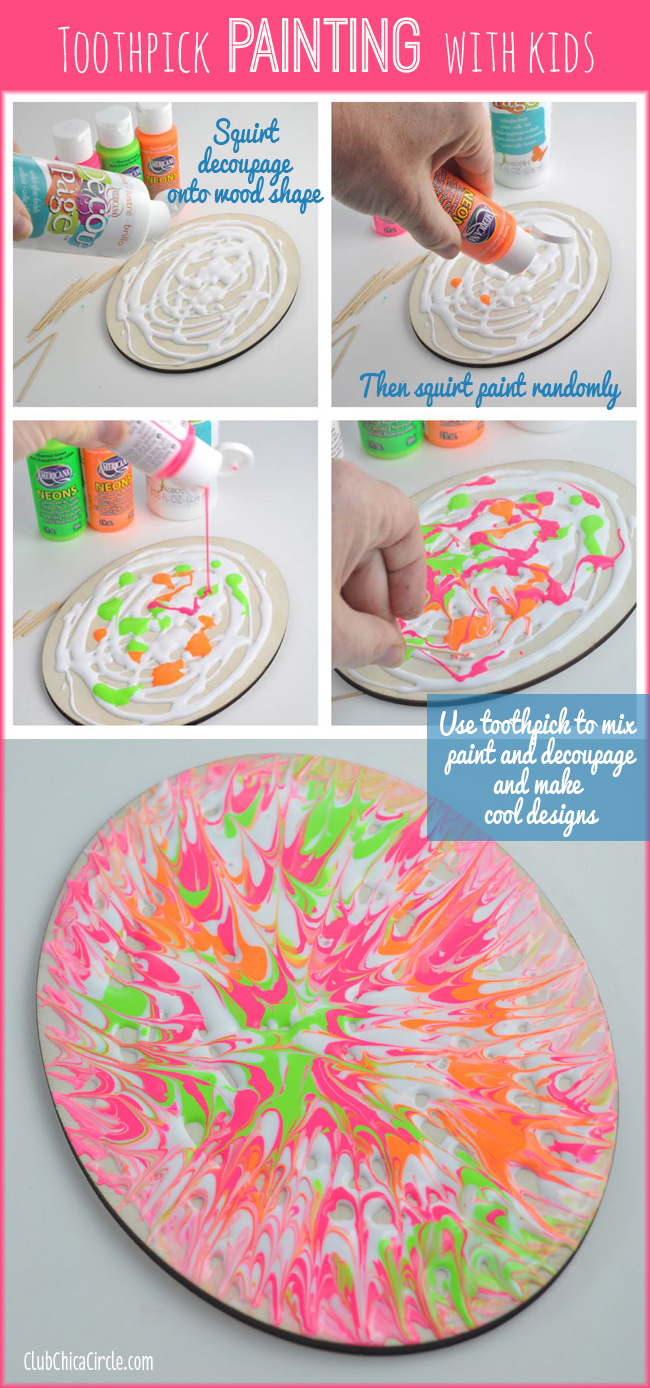 Above it what it looks like before it dries.
And here is what it looks like after its completely dry. The surface is really shiny, and has a cool dimensional effect. Wherever the decoupage was, it is now clear and the cool color design shows through.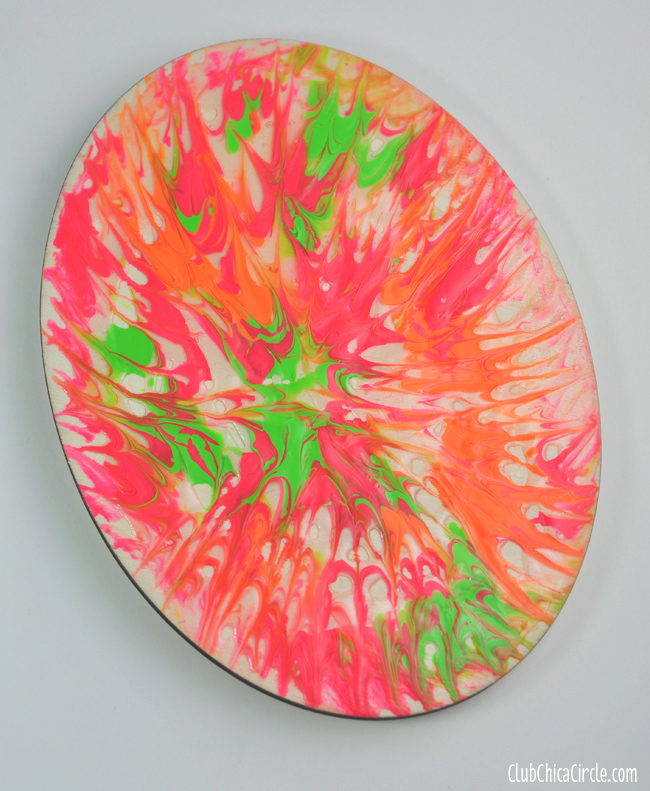 Warning! Once my daughter got going, she couldn't stop! = )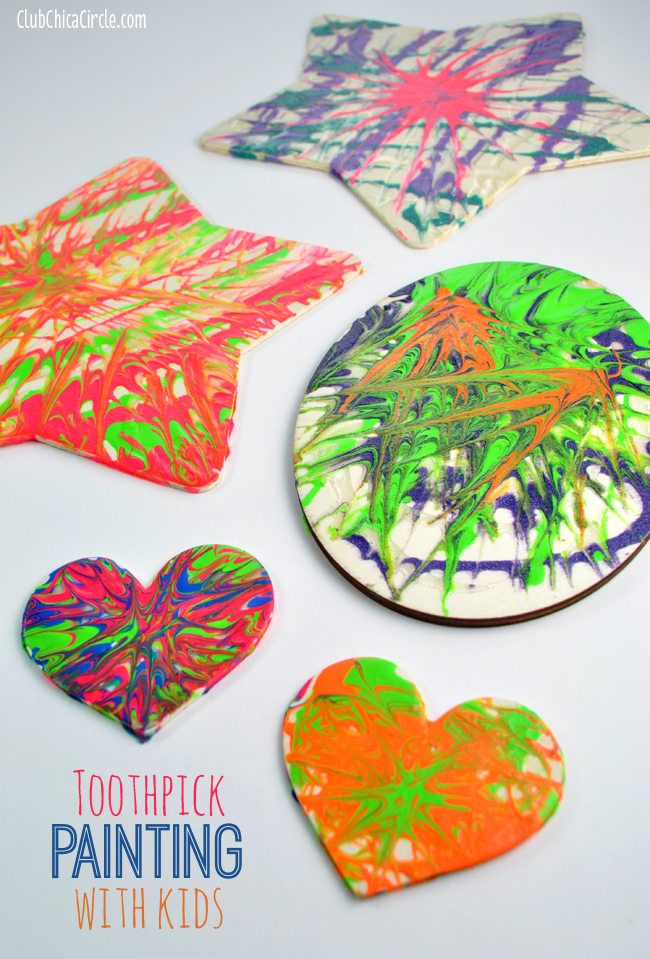 You can use whatever paints you choose. We started with the Americana Neon Acrylic paints, and moved on to some glittery paints as well.
I have found these tubes of paint for less than $1 each at my local Michaels. The wood shapes range from usually a quarter to less than a $1 as well.
Then you can add ribbons to the backs and hang them as pretty ornaments or decorations after you are done. You can turn these into gift ideas, or group craft classroom activity too!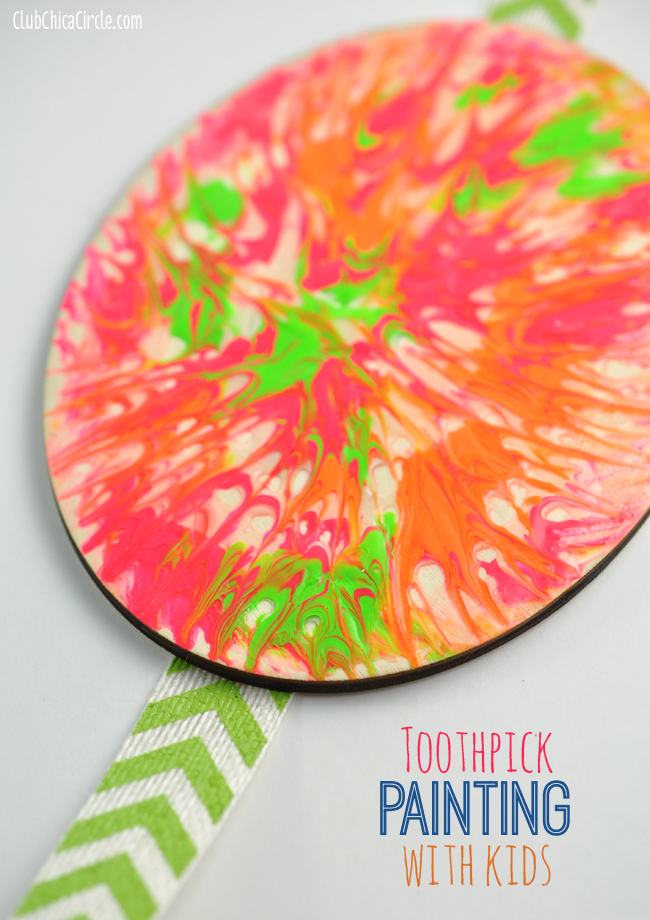 Painting with toothpicks can also be help when making pretty little polka dots, like in these cute Strawberry Acorn magnets from Crafts by Amanda. Ingenious how she turned little acorns into pretty pink and red strawberries!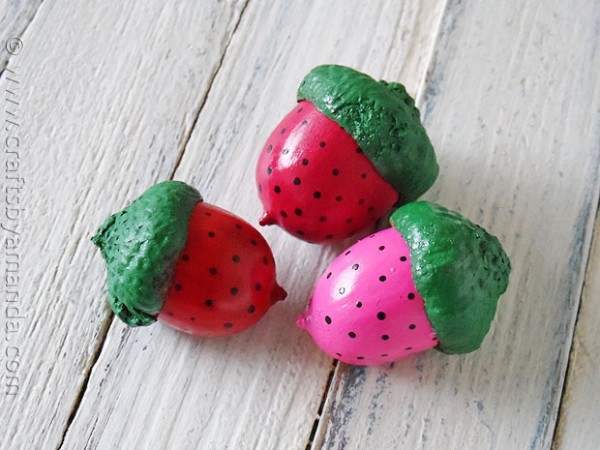 Now, it's your turn. Make your supply list, plan 30 minutes this weekend to craft, take pictures, share with us and, most of all, have fun!!
Happy Crafting!
If you liked this post, and want more, you can subscribe to be on our mailing list here, and make sure to get your free Cupcake Toppers Printables for Every Occasion.

Feeling social? Follow ChicaCircle on Facebook or Twitter, and follow me on Pinterest or Instagram.