This is a Sponsored post written by me on behalf of eCards from American Greetings for SocialSpark. All opinions are 100% mine.
It's time to get Funky and Crafty!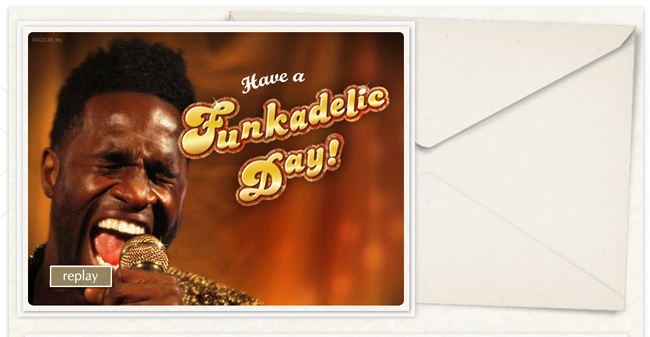 Have you ever sent an eCard before?
What about a video eCard? How about a PERSONALIZED Ecard?
Yep, I'm a little in love with the new video cards from American Greetings that you customize and are sure to make your day a little more FUNKADELIC! Learn more here or see my step by step below.
Here is how it works:
First pick which video card you want to personalize.
For this "funky" demonstration, I picked the "Let's Get Funky!" selection, because that's just how I roll. = )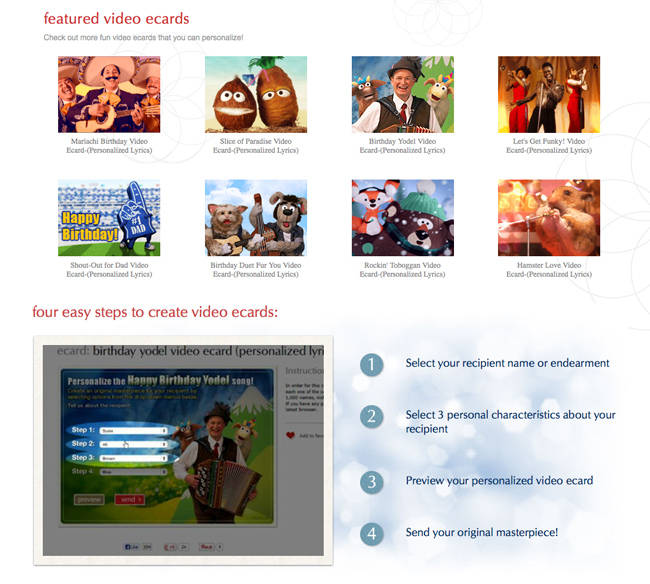 Then you get 4 selections to customize your video eCard.
For instance, on the "Funky" eCard you select the recipient's name, what special occasion you want to celebrate, their favorite activity, and their favorite clothing. All selections are in drop down menus.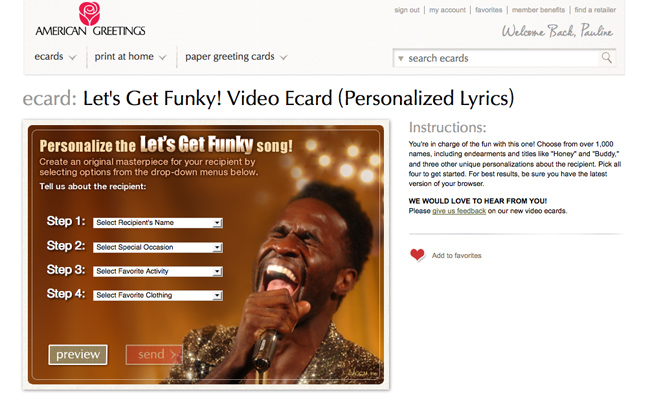 This is what I picked for a fun card to send to my daughter Maggie, to celebrate "just getting together, while craft creating, and wearing her 80s Leg Warmers". Have I mentioned that we have a bit of a sense of humor in our house? hee-hee.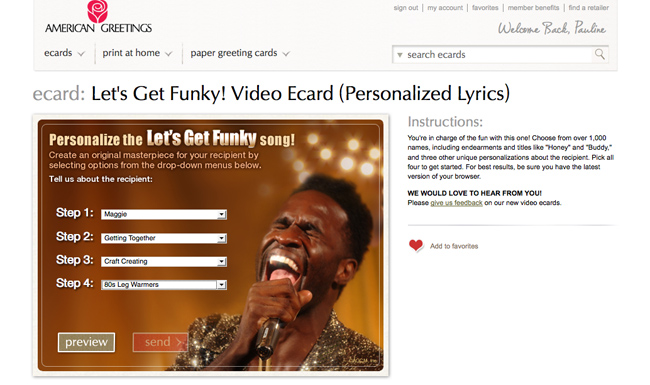 Ok, this video still makes me giggle every time I watch the final product.
Here is the video eCard I sent her:
You can also make talking eCards too, that are just as fun and easy to personalize!
I made this one in just minutes for my co-crafty chica sister, Lynnee.  I'm looking forward to spending Spring break with her and her family, and couldn't wait to see a quick talking eCard.
This time I typed in a message, and I could pick different voices to say my message. I picked a cute PAWS FOR FUN Spring themed card.
My message that I typed in was "What's up chica! Can't wait to see you at Spring break." I thought it was funny how all the different computer voices pronounced "chica". In the end, I decided to actually use the feature where I called in a special message so that it recorded my own voice.
Here is my little tutorial on how to make an AWESOME personalized talking eCard on AmericanGreetings.com:

And shortly after sending it to her, I got a cute eCard back!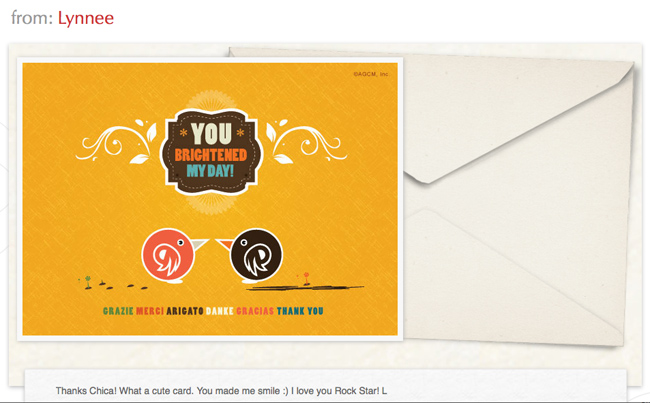 I love this site!
Ok, are you curious yet, and can't wait to make your own talking and video eCards?
Here's the deal. Go to the American Greetings site where you can sign up for different memberships to send unlimited eCards:
-$3.99 monthly for a monthly membership
-$19.99/year for a yearly membership
-$29.99 for a 2-year membership
You can also try a Free 7-day trial membership. The video eCards are included in the membership and are free with a 7-Day Free Trial Membership!
Make your American Greetings eCard now
Another cool feature when sending an eCard is that you can instantly attach a gift card along with it. Don't wait for snail mail, send it instantly on the day of an important event or holiday.
These eCards are a super fun way to keep in touch with all the special people in your world.
What are you waiting for? Have a Funkadelic day and start surprising someone right now with a personalized video or talking eCard!
Which eCard will you be send first?