Valentine's Day is less than a week away! If you're still searching for a fun handmade valentine DIY, we've got you covered with this adorable frog printable! This project is great for kids of all ages and will make a fun weekend craft.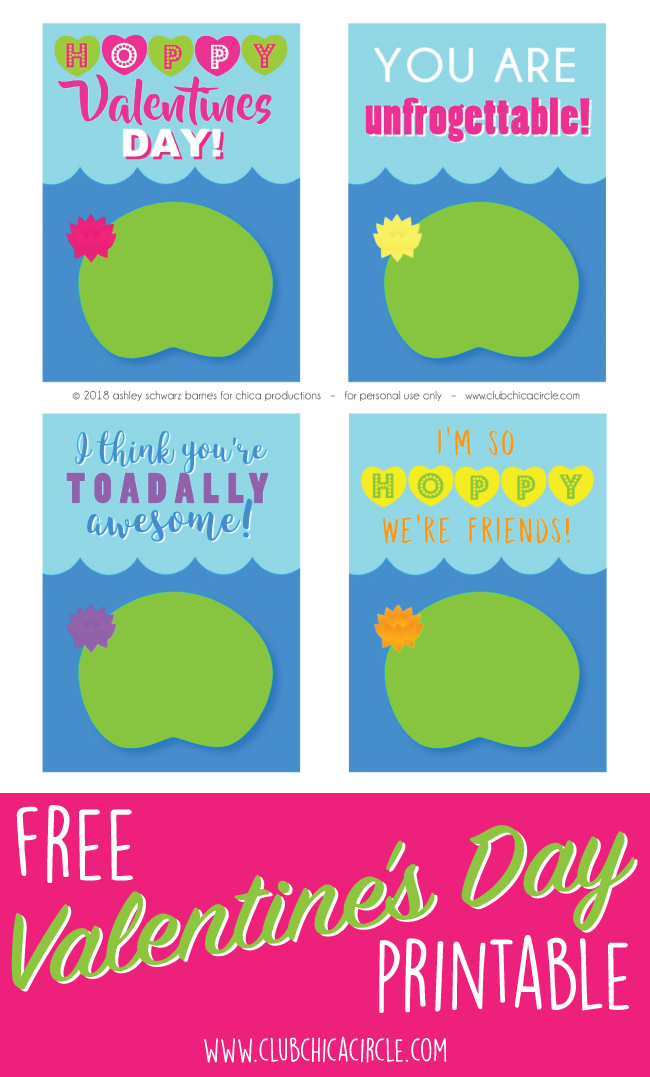 You only need a few simple supplies to create these cute froggy valentines:
Jumping Frog Party Favors – I picked mine up at the dollar store!
Scissors
Glue Dots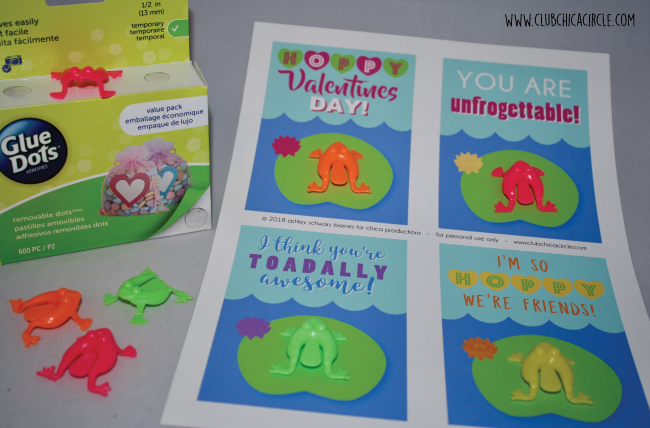 Simply download our free printable valentines and print them out. I recommend using a thicker paper or card stock so that your valentines are nice and sturdy.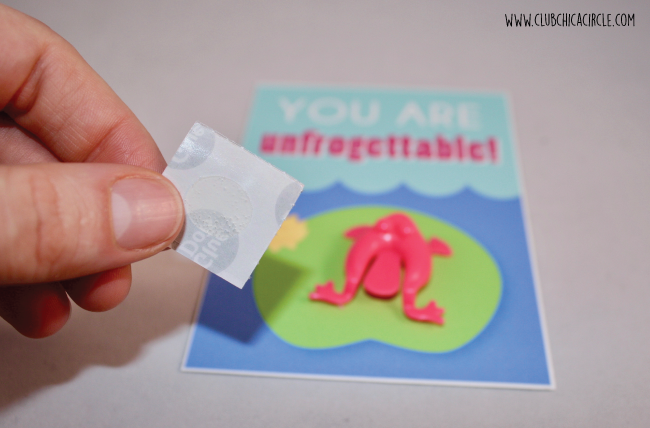 Next, all you'll need to do is attach the frog hoppers to the cards. I used glue dots and cut each dot into four pieces. I used each small piece and stuck it on all 4 frog legs.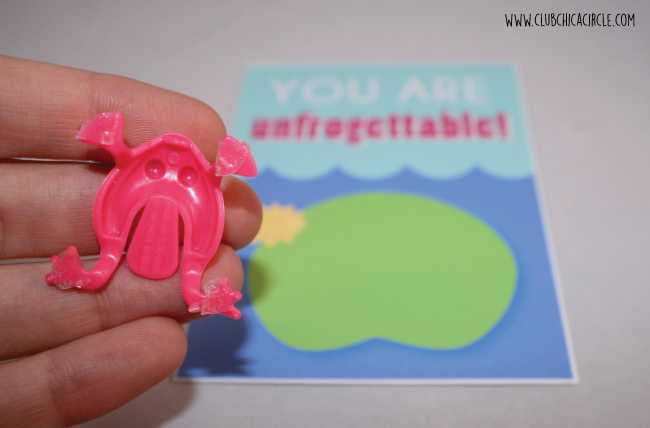 Then, press the jumping frogs firmly onto the valentines. And that's it! Super fun and simple, right?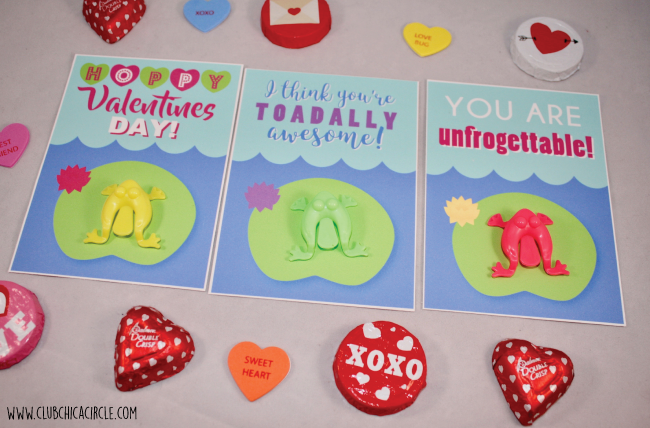 I hope you love these cute froggy valentines as much as I loved creating them!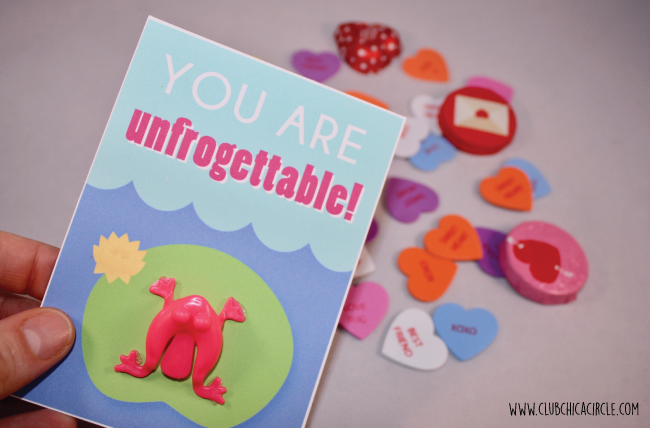 HOPPY Valentine's Day, chicas!