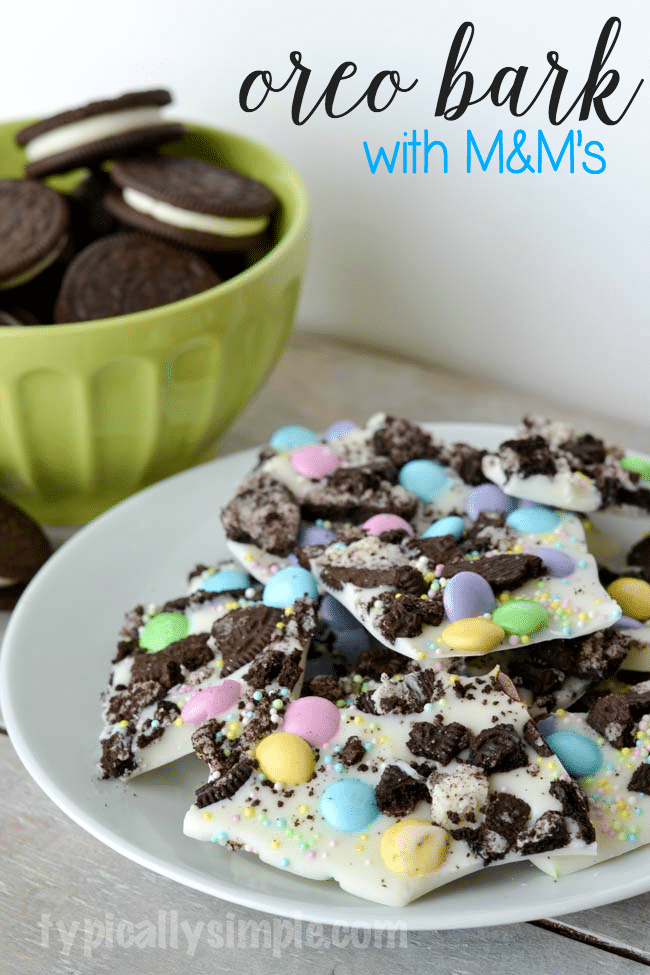 Hi there! It's Kelly from Typically Simple and I'm back with another delicious and easy to make treat! Believe it or not, until I made this yummy Oreo Bark, I had never made any sort of chocolate bark recipe. And now that I think about it, I actually have never eaten it either!
When I was at the store the other day, I noticed the spring colored M&M's were out and I decided it was high-time I made some of this infamous chocolate bark. And it was one of the easiest treat recipes I have ever made.
Ingredients
1 bag vanilla flavor candy melts
8-10 Oreo cookies
1/2 cup M&M's
sprinkles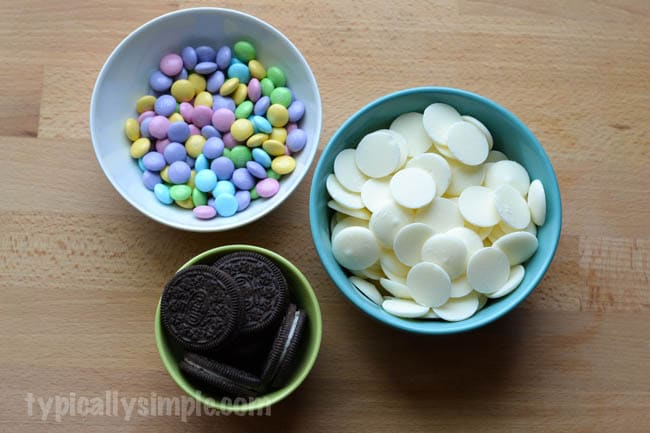 To get started, crush up the Oreos into small pieces. I find the easiest way to do this is put them in a ziplock baggie and crush them by hand. You can also try crushing them with a meat mallet, but don't get carried away pounding them like I did and end up with a mess.
Next, melt the candy melts in the microwave or on the stove. Usually I melt them in the microwave at 50% for 30 seconds at a time, stirring until they are fully melted.
Place parchment paper on a baking sheet and pour the candy melt over it, spreading it around with a spatula or spoon. Sprinkle on the crushed Oreos, M&M's, and sprinkles.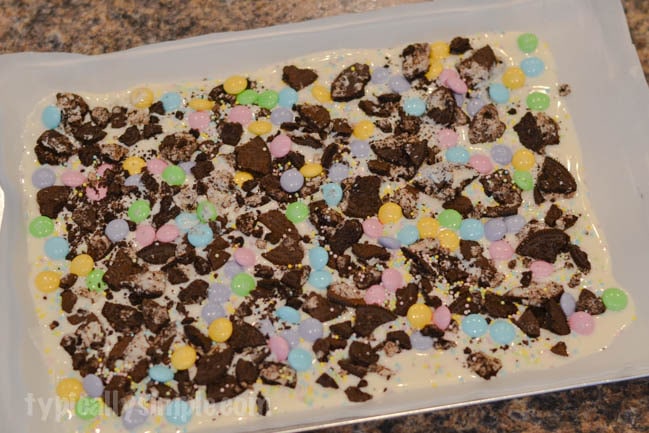 Now for the hard part…the waiting. Pop the baking sheet into the fridge for about 10-15 minutes so the candy melt sets. Once it has hardened, break it into pieces for eating! Yum!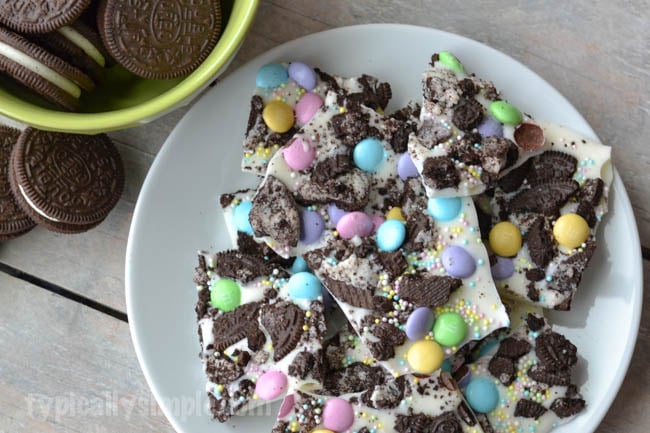 This would be a fun "baking" project to make with the kids – simple ingredients and easy clean-up. And the end result is delicious! I plan on making a batch to take to our Easter dinner. I also like how it can be made for any holiday or season since M&M's always have different colors and flavors available.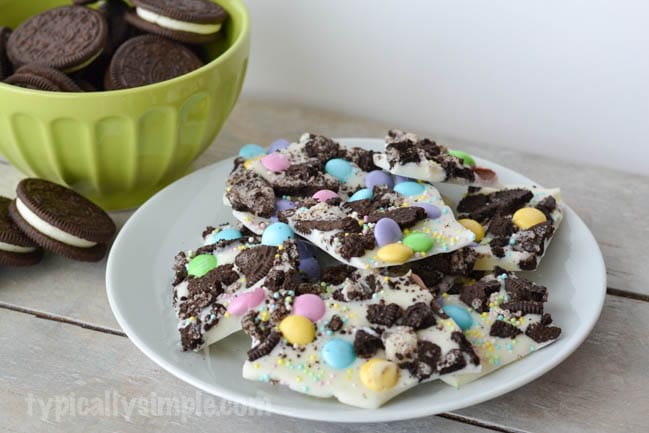 Here are a few more yummy recipes using M&M's and Oreos.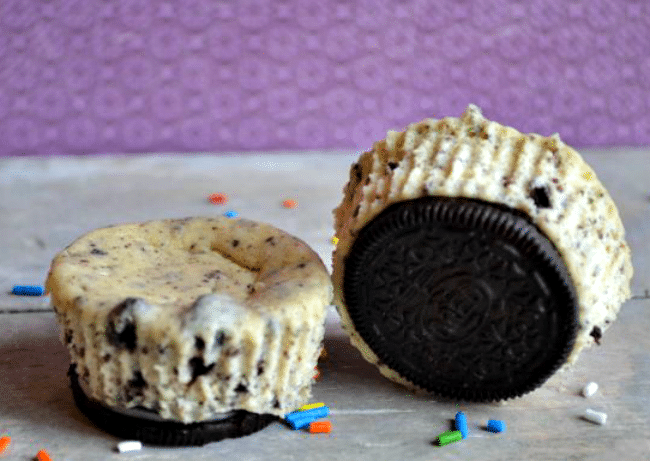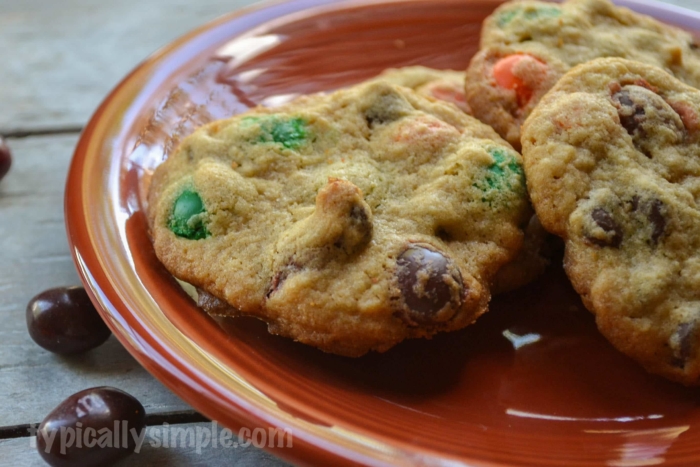 I'm looking forward to sharing another delicious treat with you all next month! Until then, you can find me on Instagram, Facebook, and Pinterest sharing simple crafts and recipes!