Disclosure: this post was sponsored by KFC through their partnership with POPSUGAR Select. While I was compensated to write a post about KFC Popcorn Nuggets, all opinions are my own.
How do you stage a "Nugget-vention"?
Or should I say, "How do you introduce your kids to a yummy, 100% white meat, never-pressed or formed, extra crispy chicken nuggets?"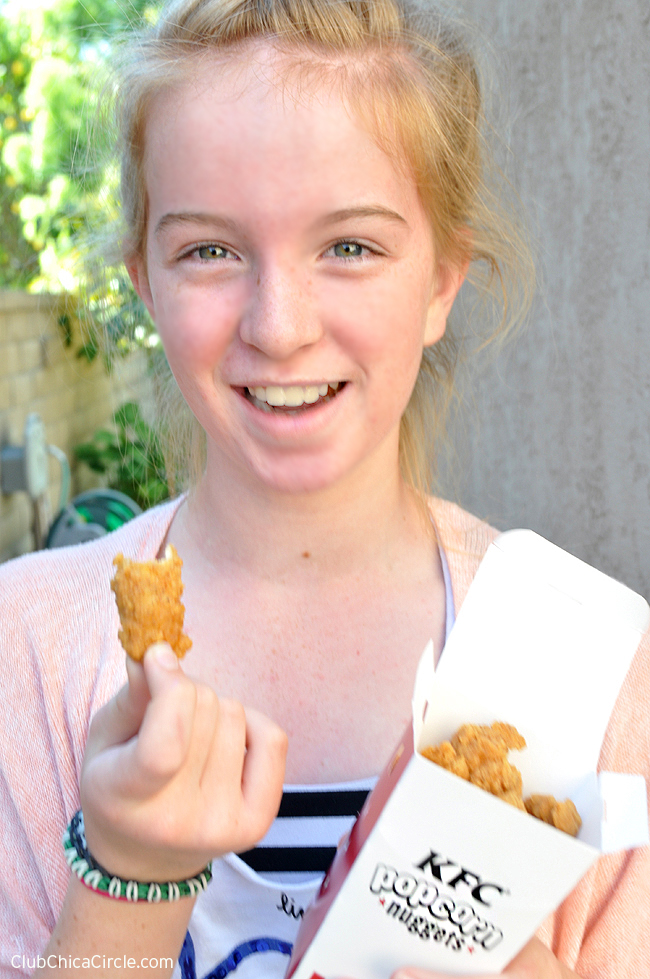 If you follow our blog, then you know we are no stranger to staging fun game challenges. This time, I took a classic Minute to Win It game, and gave it a Popcorn Nugget twist!
Introducing the POPCORN NUGGETS ELEVATOR challenge!
First step, make your own "Popcorn Nugget Elevator" using 3 pencils, tape, and string.
I cut two 5' lengths of baker's twine, and tied each length on the end of three pencils that I had taped together.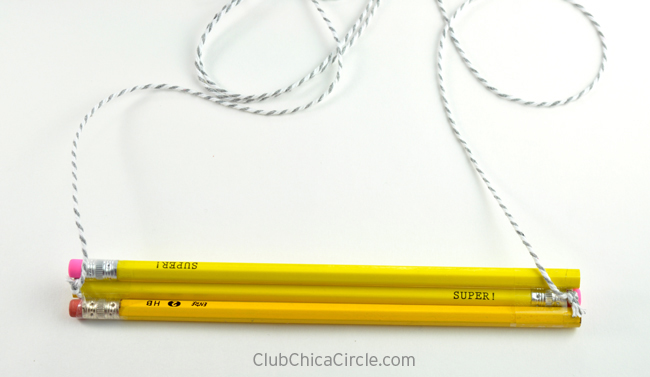 The trick to a pencil swing is creating a slight "V" or "U" shape with your three pencils. This makes an almost Popcorn Nugget "swing" of sorts.

The next step is to gather willing participants to take the Popcorn Nugget Elevator challenge: how many yummy KFC popcorn nuggets can you get in your mouth in 60 seconds.
I grabbed my daughter and two of her friends in the neighborhood to take the challenge. I prepped my dining room with a plastic tablecloth, and gave them each their own box of KFC Popcorn Nuggets. While one person took the challenge, one was in charge of the timer, and the other was in charge of getting the Popcorn Nugget on the elevator.
Honestly, it turned into a giggle fest of popcorn eating fun!
Check out the results in this fun video:

The kids couldn't stop eating them, even when they weren't taking my Minute to Win inspired challenge!
KFC Popcorn Nuggets are perfect for busy parents (or crafty moms) who look for all-white meat chicken with a crispy crunch that kids love—perfect for on-the-go or even parties.
Will you take the challenge?