We did it! If you saw this post, you know we just had to try this cool chain reaction trick with craft sticks! I bought a pack of 75 sticks at Michaels, and we were wishing I had bought more! You can find bigger packs here. You need the jumbo size, 6″ x 3/4″, and it helps (and looks cooler) to get the colored kind. Check out our craft stick explosion!

My tween and had so much fun building it together, and after a couple rounds, we invited a neighbor over to show her our explosion. She had no idea what to expect, and as you can tell from the video, we got the exact response we were looking for. = )
As you may know, craft sticks have many uses. Here is one you can use right away with a couple of your craft sticks after you have had your craft explosion fun. I baked some mini pumpkin bread loaves. You can top with different specialty ingredients like walnuts or chocolate chips to make even more fancy. But when it comes to great homemade gifts, it truly is the thought that counts. Here is a super way to say "Happy Halloween" to a teacher, neighbor, or friend. Halloween doesn't have to always be about candy for the kids. Any small gesture to show someone you care can go a long way – especially when it is so simple!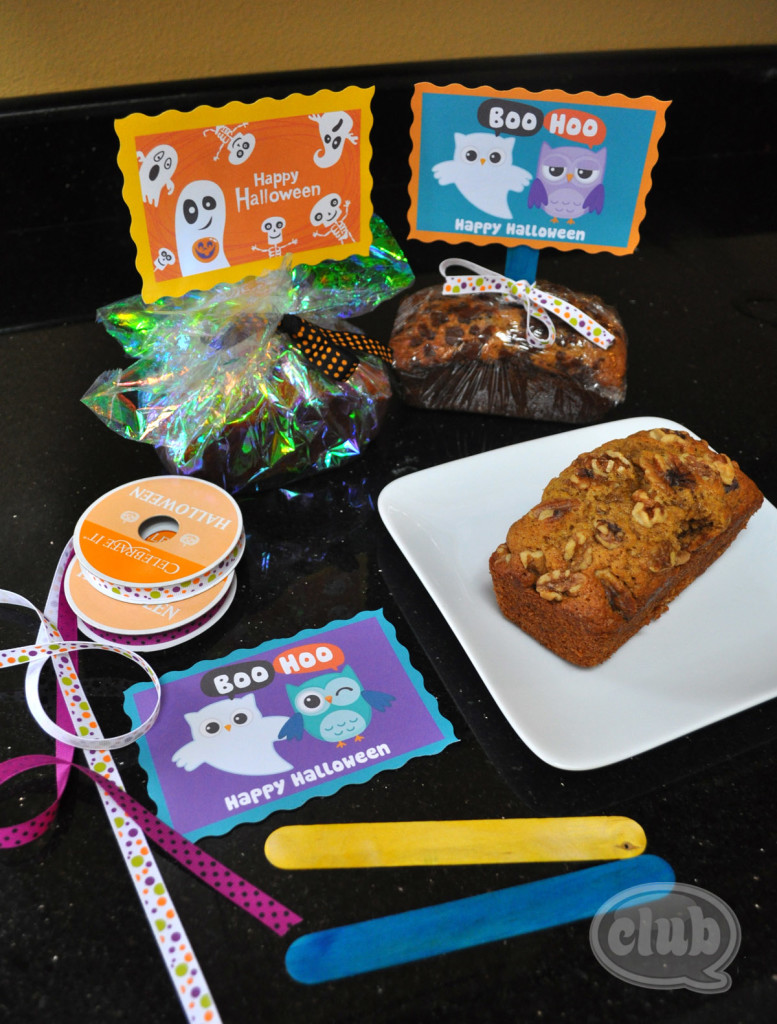 Simply bake mini loaves of pumpkin bread.
Before baking, top with specialty ingredients like walnuts, chocolate chips, or cranberries.
Let bread cool.
Print out Halloween craft stick tags

Cut out with scissors. I used wavy-edge scissors much like these to make a specialty edge.
Glue or tape to a colored craft stick.
Stick in center of pumpkin bread or treat.
Wrap bread with cellophane or plastic wrap.
Finish off with a ribbon. Voilá!
Give a crafty Homemade Halloween Gift today!