For Mother's Day, my daughter surprised me with one of her hand-painted creations inspired by Andy Warhol pop art. She nailed my love of Starbucks. The painting now stands proudly on my desk (but I get thirsty every time I see it).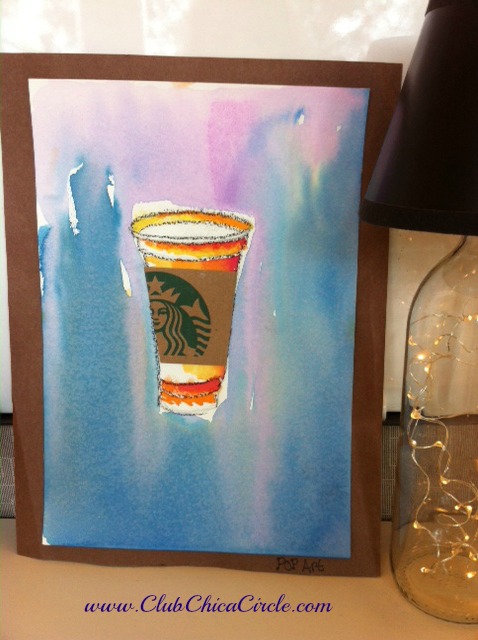 When I think of Andy Warhol, I think of Campbell's Soup Cans, Marilyn Monroe, Coca Cola – all bold brands and personalities who became even larger than life through Andy  Warhol's talents and color contrasts.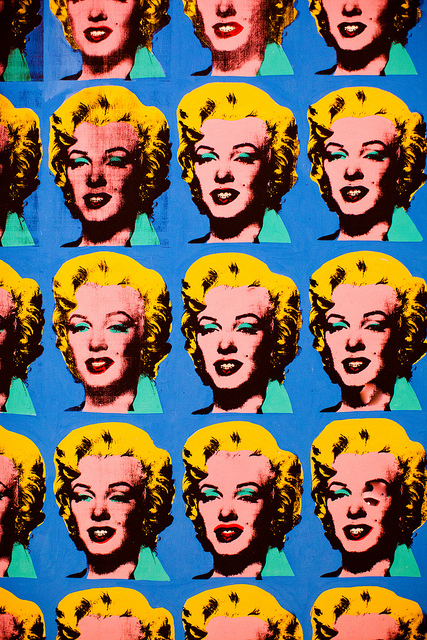 photo credit: Thomas Hawk via photopin cc
Looking for a video tour of Andy Warhol's life and works of art? Check out the Warhol: Art app from the The Andy Warhol Museum.
My tween really got into the Andy Warhol spirit through the Popstamatic Pop Art Creator on my iPhone. I had to tear her away from the app so I could get my phone back. (Does anyone else ever have that problem?) Her results are so fun – I might have to print and frame them.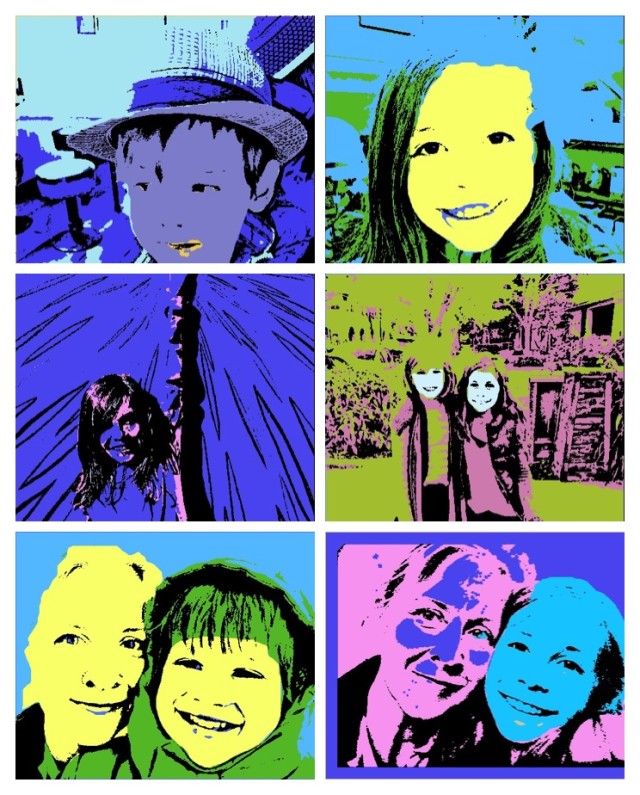 For some laughs and inspiration – check out this video on how to paint a Warhol-inspired pop art portrait using acrylics:
To learn more about Warhol's life, The Andy Warhol Foundation for the Visual Arts covers his life history and how he was influenced by the turbulent 1960's and his advertising background.  I didn't realize until reviewing Warhol's biography that the concept of '15 minutes of fame' originates from Warhol's quote, "In the future, everyone will be world-famous for 15 minutes."
Thanks to Andy Warhol pop art, my daughter found new inspiration for her art and I received a wonderful Mother's Day gift.
How have you been inspired by Andy Warhol or pop art? I would love to hear your comments below.
If you liked this post, and want more, you can subscribe to be on our mailing list here.
Follow Lynnee's boards on Pinterest and Pauline's Club ChicaCircle boards here. You can also find  Lynnee Jimenez on Google+.