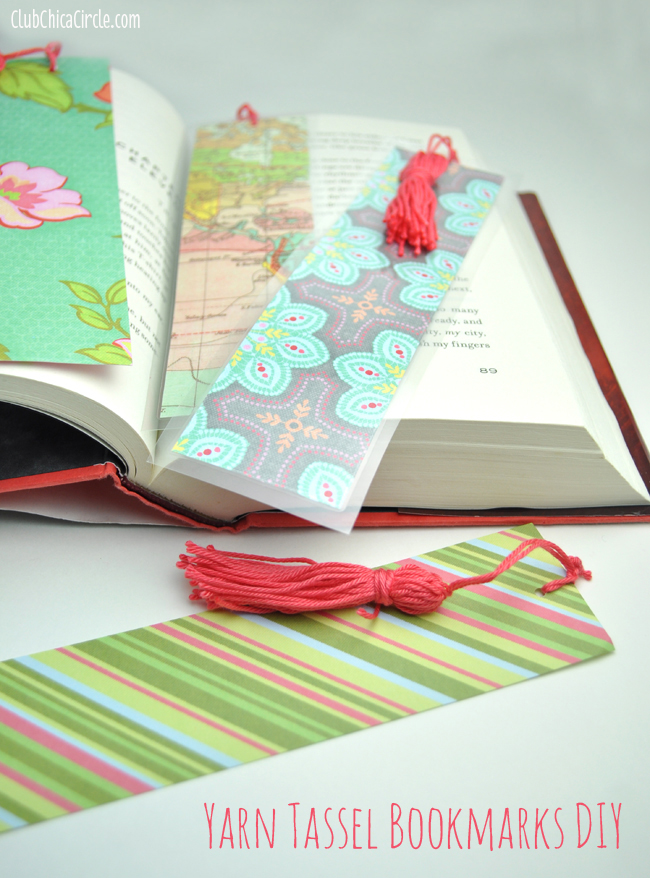 Have you made your summer reading list yet? My tween still has a few more weeks of school. As the school year winds down, I know one of the things I need to keep her motivated to do over the summer is read. She is like me, when I was her age I hardly ever read for fun, only for assignments. Now, as an adult, there is nothing more relaxing or decadent then getting lost in a really good book. I love that she is at the age where we can actually enjoy some of the same books together. We are making our way through the Harry Potter books now, and I'm personally making it through the third book of the Divergent series.
This craft idea came from my love of pretty scrapbook paper, my recent Mother's Day present of a new laminator, and reading. And I wanted to give my bookmarks a classic feel with a pretty coordinating tassel.
The supplies I used are:
Double-sided decorative cardstock scrapbook paper cut into 8″ x 2″ pieces
Yarn (I used thinner weight yarn)
Scissors
Hole Punch (I used a small 1/8″ circle hole punch)
Laminator (optional)
The first step is to make the pretty homemade tassels.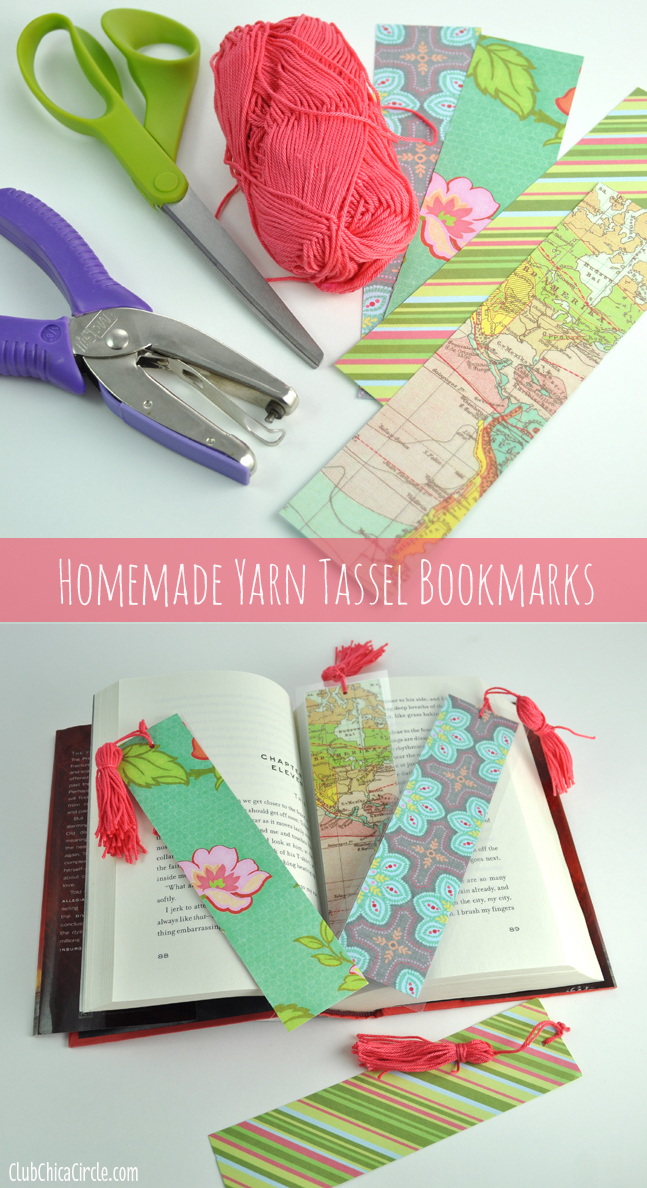 These are so easy to make. I started by wrapping my yarn around my four fingers, but not too tight. I wanted to make sure I had room to tie the tassel knot at the top.
When I had my desired weight or bulk of yarn for my tassel, I cut off the end leaving about 8 inches hanging down.
Then I took the end and wound it between my index and middle fingers a couple times and pulled. I created a knot here and carefully released my yarn from my bottom three fingers. Then with my scissors, I cut the bottom yarn loop creating a nice fringe for my homemade tassel.
Finally, I secured another piece of yarn (about 9″ long and folded in half) by sliding it through the top loops and stringing the cut ends through the folded end and pulling tight creating a knot at the top.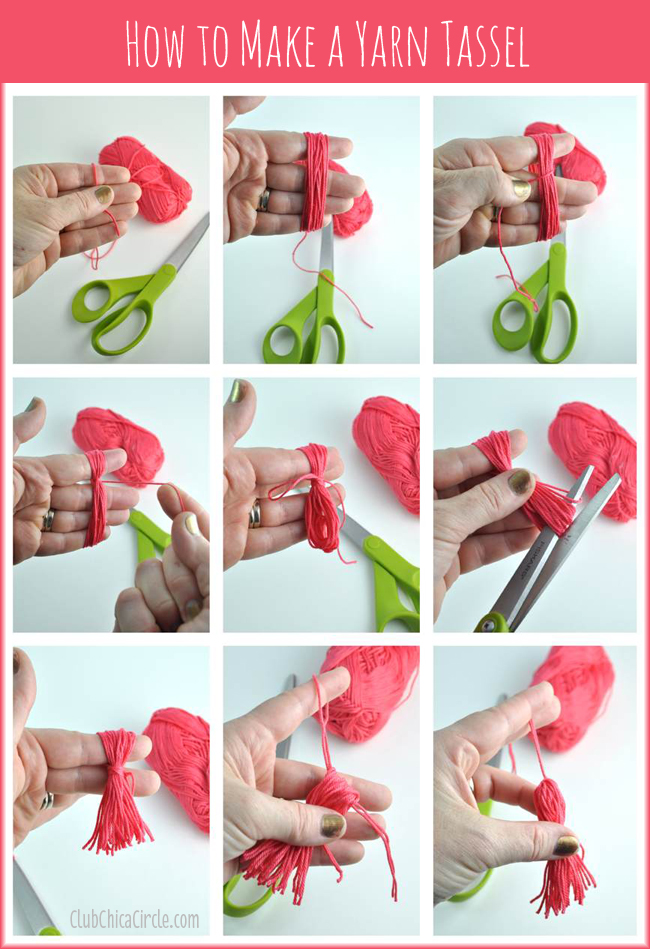 Voila! You now have a pretty tassel.
Then it's just a matter of attaching it to your pretty paper. I punched a hole at the top and secured with a knot at the top, trimming off any excess yarn.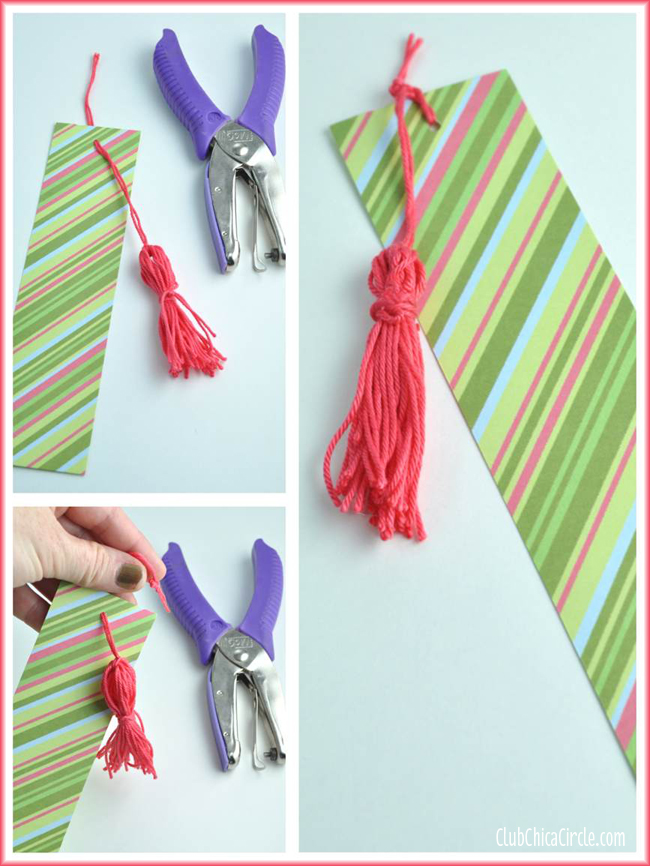 These quick bookmarks are great as is, but if you do have access to a laminator, it would make them even better.
I took a few of mine the extra step and laminated them first before punching the holes at the top and attaching the tassels.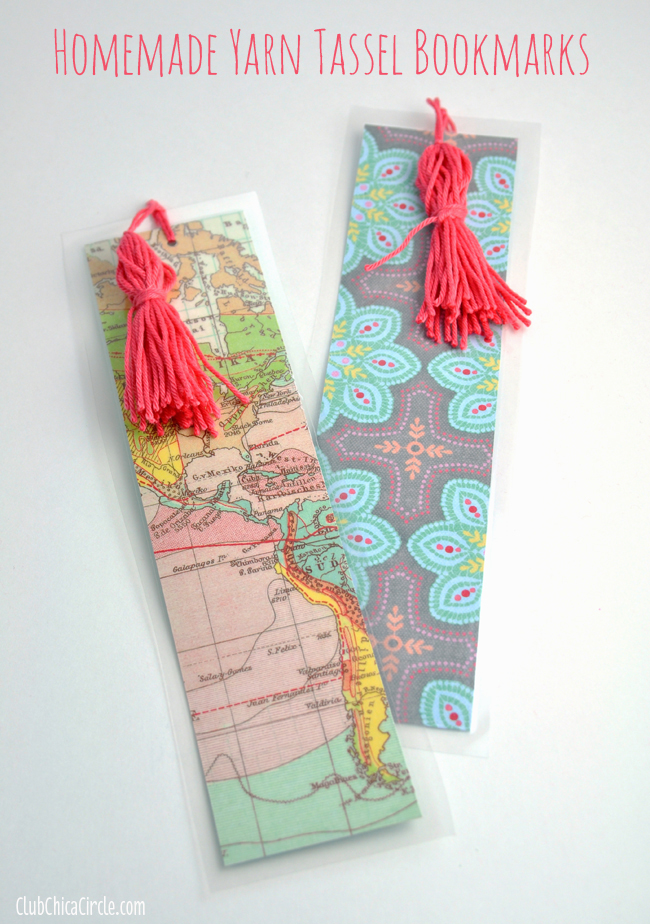 I love how they turned out.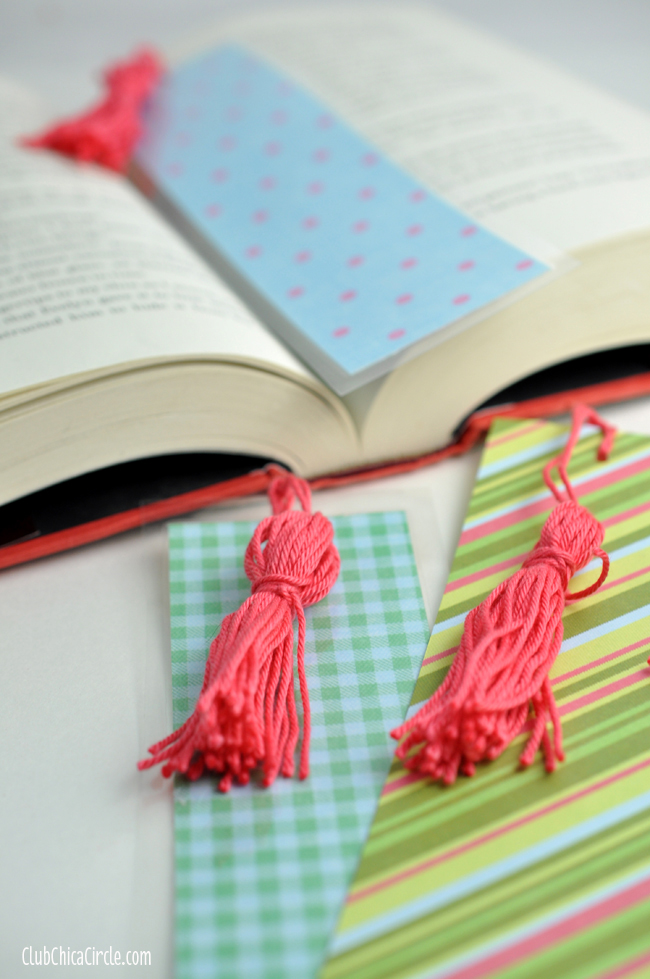 Now, what's on your summer reading list?
Happy Crafting!
If you liked this post, and want more, you can subscribe to be on our mailing list here, and make sure to get your free Cupcake Toppers Printables for Every Occasion.

Feeling social? Follow ChicaCircle on Facebook or Twitter, and follow me on Pinterest or Instagram.