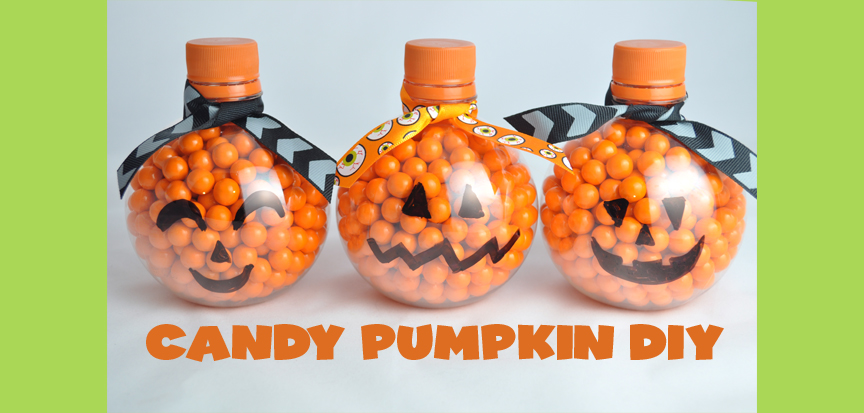 If you loved last week's candy apple upcycled bottle craft idea, you are going to love today's candy pumpkin DIY.
I got a lot of questions about where I found the ball-shaped bottles to use in this super cute and simple gift idea, and if the Coca-Cola ornament bottles haven't arrived yet in stores, I found these cute "AquaBalls" filled with flavored water in the water section of my local Safeway or Pavilions store. And I bought the jumbo size of orange-colored ball-shaped chocolate candies at my local Party City store.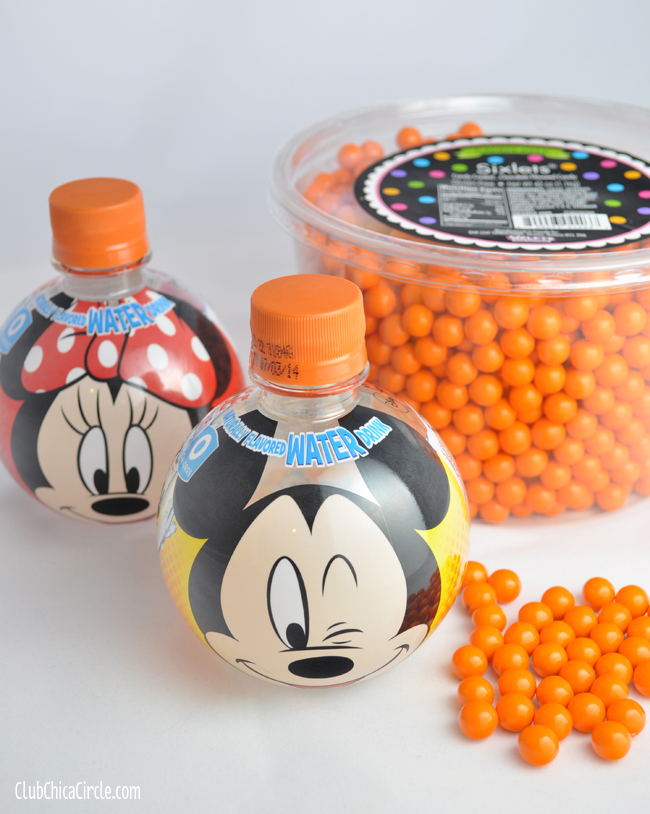 What's even more perfect for this craft is that the lids on the "AquaBalls" are already orange. I didn't need to paint over them at all.
I emptied the bottles, removed the labels, filled with candies, and drew in a jack-o-lantern face on the front of each bottle with a Sharpie marker.

I finished it with a Halloween-themed ribbon and they were done!
One little tip, on the lids were ink stamps with the date and lot numbers of the bottles. To quickly remove those, I used Q-tips and a little nail polish remover. The letters came over perfectly.
So cute!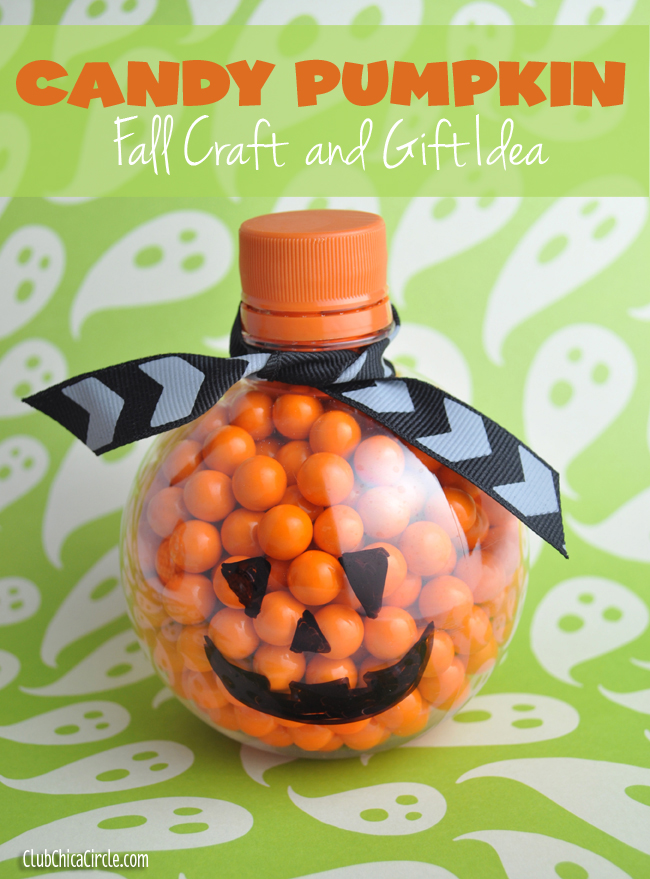 These would make great teacher or neighbor gifts, or a fun classroom project for the Halloween holiday.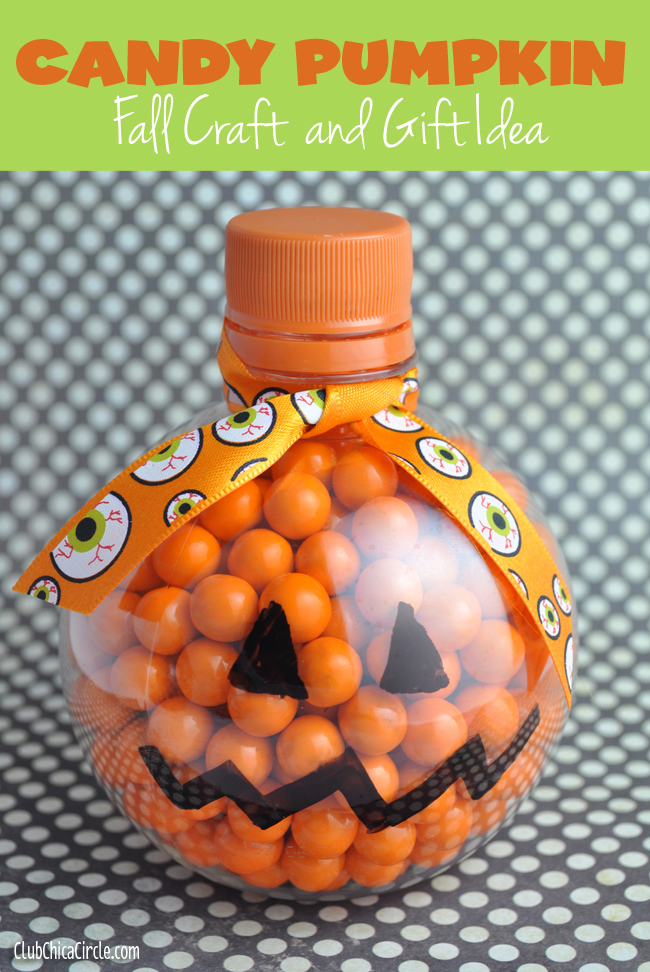 Let the pumpkin crafting begin!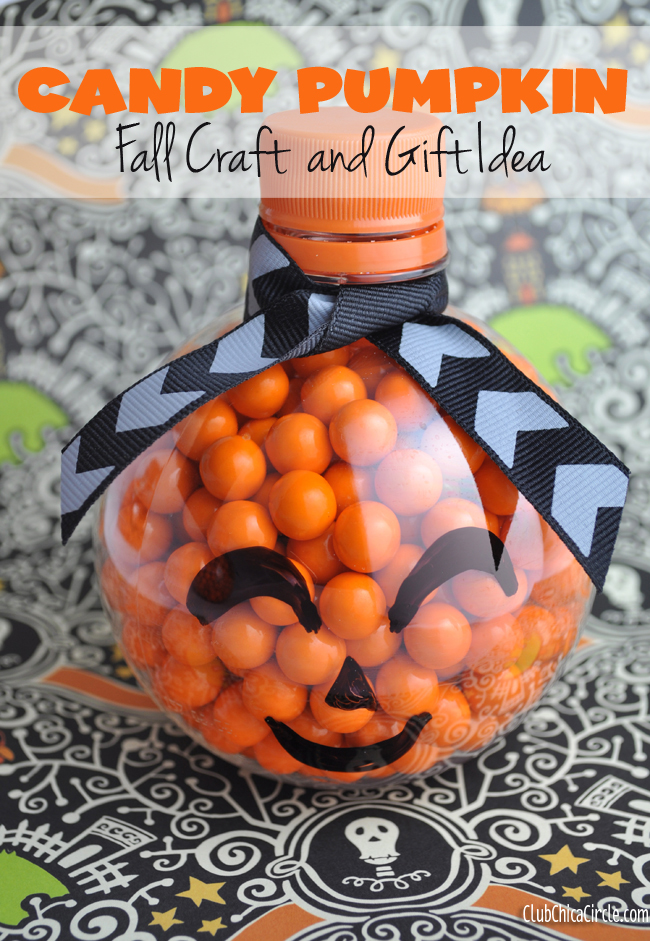 Enjoy! Happy crafting!
If you liked this post, and want more, you can subscribe to be on our mailing list here.
Feeling social? Follow ChicaCircle on Facebook or Twitter, and follow me on Pinterest or Instagram.