While my crafty sisters have been pondering their next craft challenges, I have been spending my time online looking for fabulous deals to get this holiday shopping season started. With the opening of our own ChicaCircle Etsy shop this year, I have spent so much more time on Etsy admiring many of the other shops. I am so enamored with the amazing handcrafted goods which would make very touching and unique gifts. Small Business Saturday just passed – but we can all continue to celebrate small businesses while getting these Cyber Monday deals from Etsy sellers.
Below are some of my Cyber Monday deal finds – focused on items that would make excellent gifts for both tweens and moms. Even if you miss the deals today (and some extend beyond today)- the regular prices are still reasonable given the craftsmanship involved.
The Indoor Garden Shop – Use code "IGS2012" through Cyber Monday (November 26th, 2012)
-My tween totally remodeled her room recently and I can picture her using these handcrafted magnets and pushpins on her bulletin boards to feature her soccer medals and race pennants. I could also find a good use for these on my own noteboard.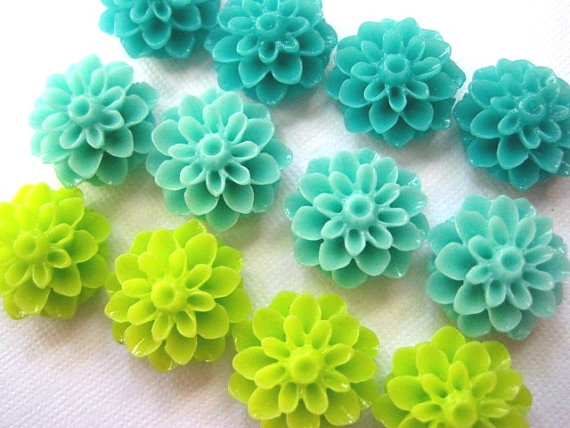 Dariami – Prices are already adjusted to reflect holiday pricing through Cyber Monday
-The shop features handcrafted jewelry that spans different age groups. I have my eyes on this adjustable heart ring for only $10.80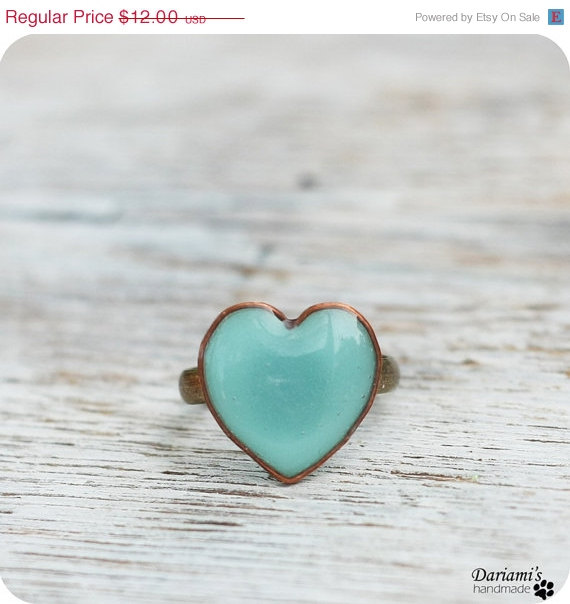 Precious Bowtique – Prices are already adjusted to reflect holiday pricing through Cyber Monday
-My tween has a long wish list of accessories for her American Girl doll. Even though I am not in the market for doll clothing – I love to see my girl's imagination come to life as she plays with the only doll left in her collection. (She recently purged her room of all other dolls when she transitioned to an 'older room'.)  Sale price for this item – $10.50.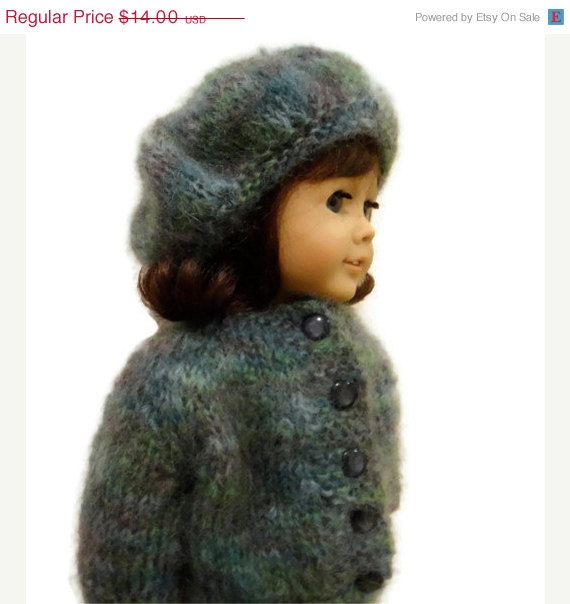 Gothic Creations – Prices are already adjusted to reflect holiday pricing through 11/28 at 9pm PST
-This custom tablet cover (for iPad, Kindle, Nook, Kobo) comes in a variety of fabric choices. I love the extra pocket sleeves on the inside facing cover. (Sale price $19.20)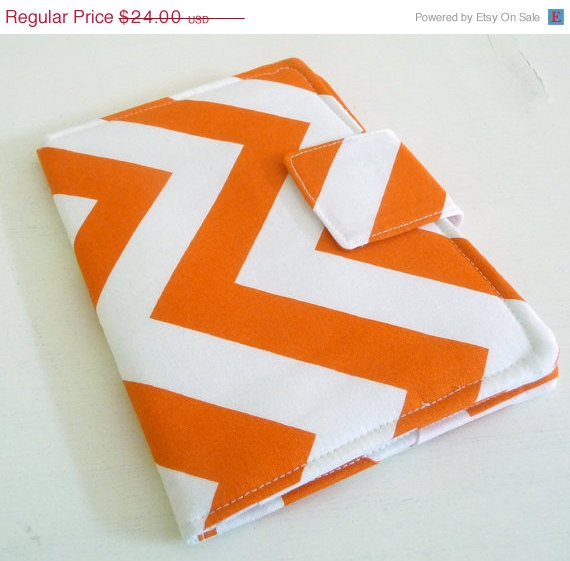 Firefly Lighting Co. – Use code "CYBER10" to get 10% your entire purchase by 12/1/12
-Victoria is a friend and the fabulous artist behind these upcycled bottle LED lamps which are battery-powered. I have one of these lamps on my desk and it makes me smile. You don't need to worry about cords and there are many different bottles and lampshade options to choose from.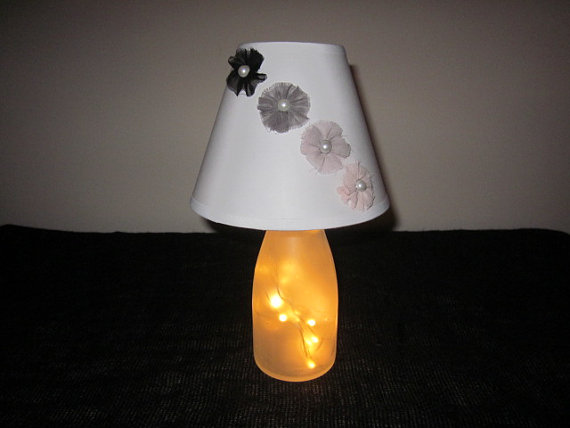 ChicaCircle – Use holiday code "SANTA" to get 15% off your entire purchase
– Of course, I couldn't leave out my sister's handcrafted necklaces, cupcake onesies (or tanks) and craft kit items. She also takes custom orders if you have a special design or quote in mind.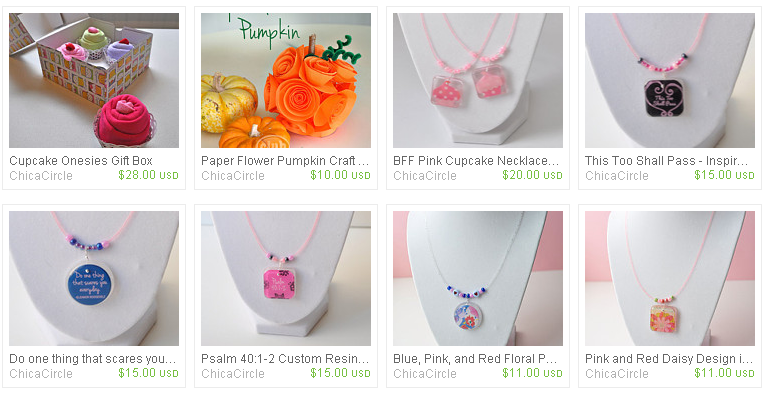 Have I missed any of your favorite deals or handcrafted items? With over 800,000 active Etsy sellers – I am sure we can find some more treasures. Add your favorites in the comments below.
**Note: These deals are active at the time of this writing – but are in place at the discretion of the respective shop owners. I place no guarantee on the availability of the discounts or pricing.
If you liked this post, and want more, you can subscribe to be on our mailing list here.