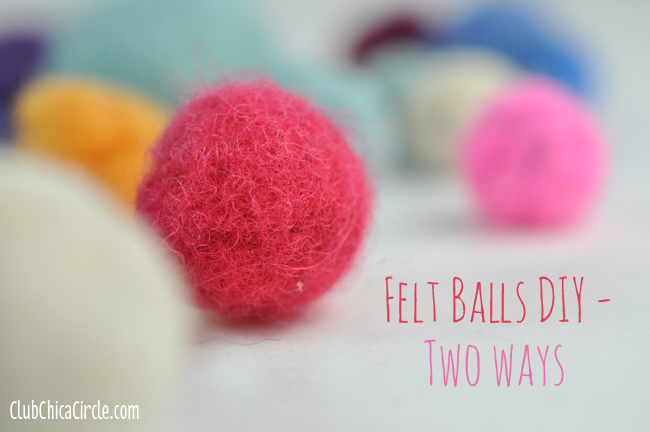 Our resident tweens get a little crafty together and they wanted to share their own personal way of how they made pretty colored felt balls.
This video is a bit of a "Throwback Thursday" kind of thing. My co-blogging sister and I have been getting crafty with these girls for years, and I actually shot this video of them about a year and a half ago. It just shows you how fast they grow up! You can see my daughter now below featuring her hair accessories we made from some of the felt balls.
But first, check out my daughter and my niece as they show you how to make felt balls with just wool felt, soap and water.
Oh, and btw, they both had a case of the hiccups that day. = )
We made lots of them that day!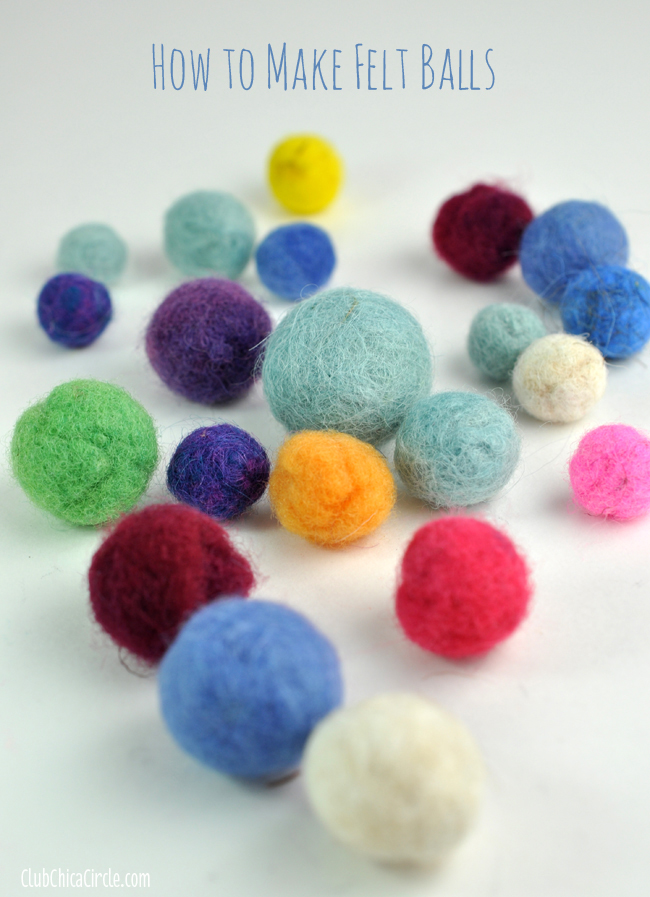 You will get some irregularity, and it took them a couple tries to get the feel of how much pressure to use when rolling the felt into balls.
But you can see below how a golf sized piece of felt can be condensed and rolls into a small gumball sized felt ball.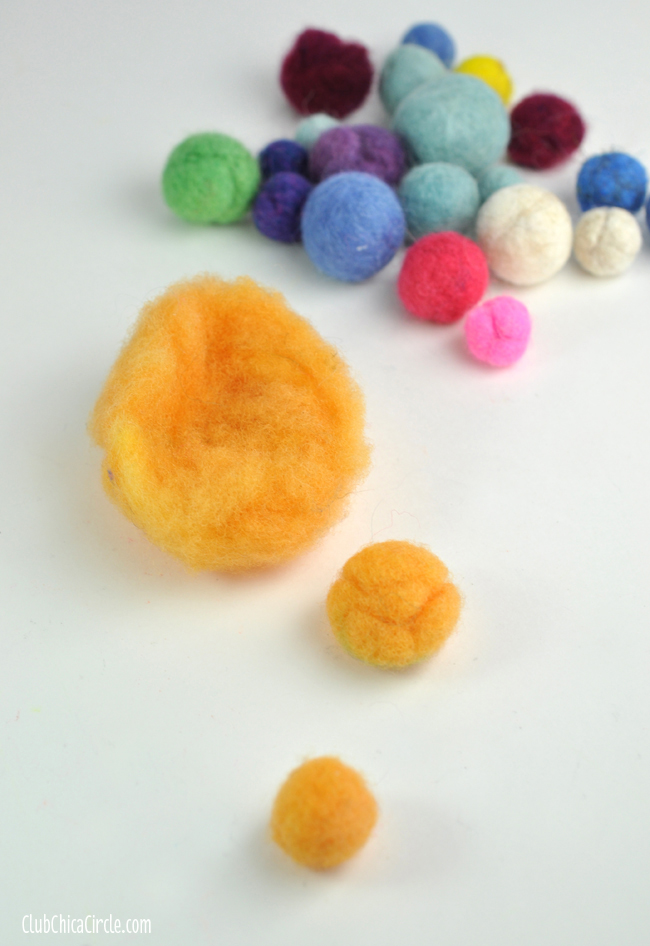 Ok, now that we had all of these felt balls, we turned some of them into cute accessories.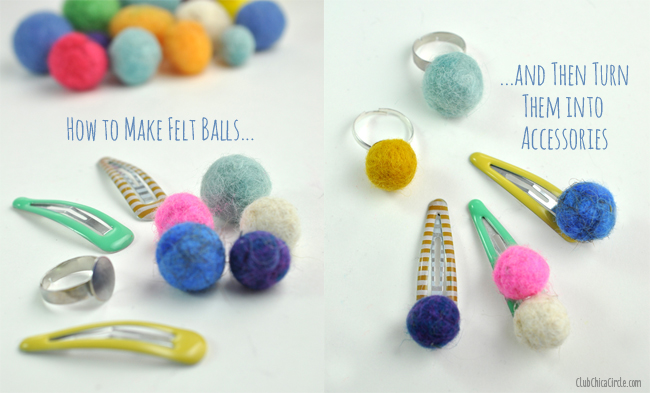 We made felt balls rings by just gluing on one felt ball onto the top of a ring blank.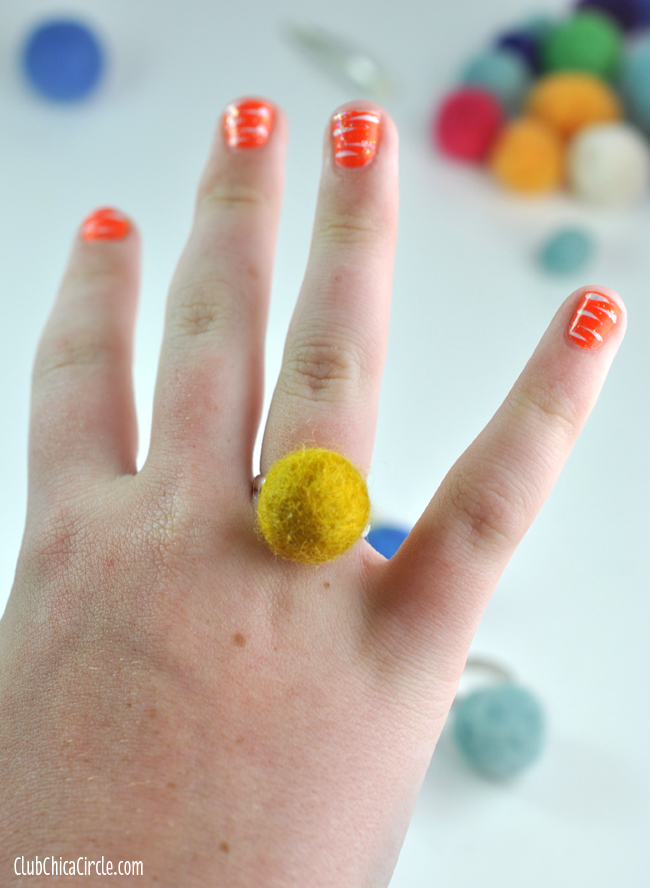 And we made super cute hair pins by gluing 1-2 felt balls at the end of hair clips.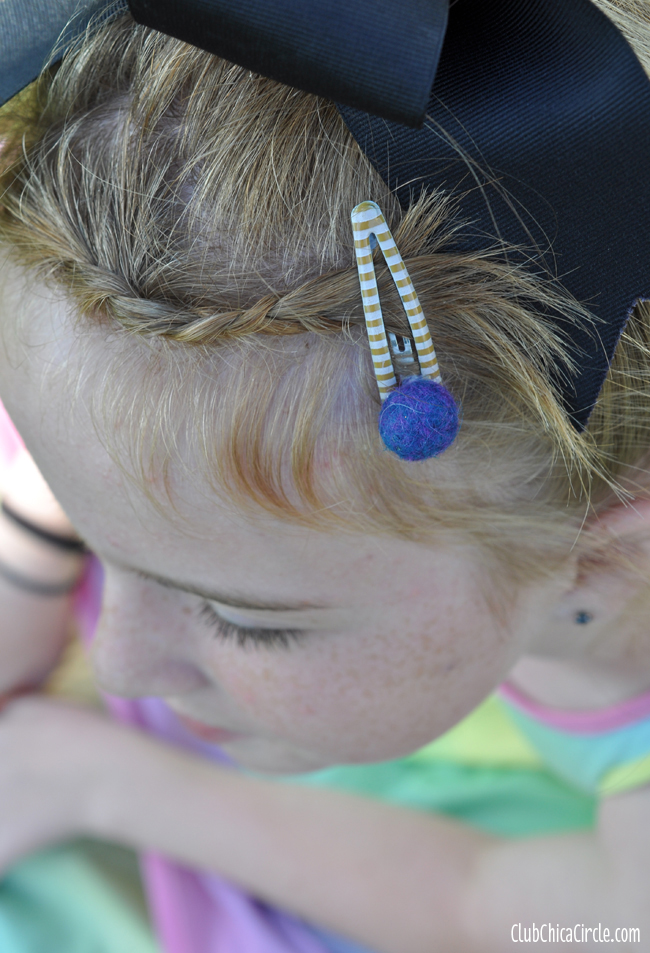 So cute!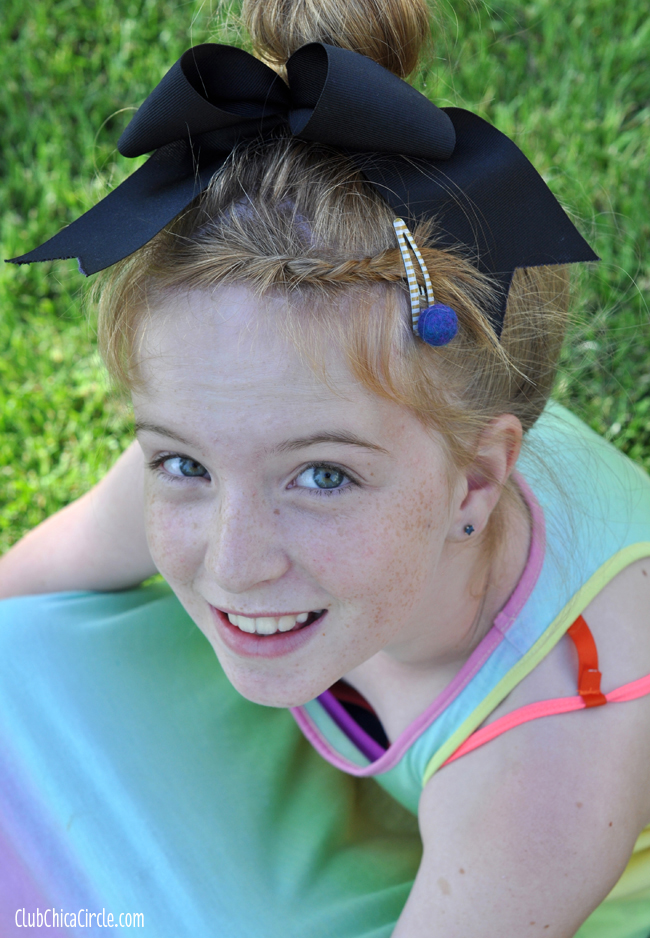 They add a pretty 3D pop of color in your hair.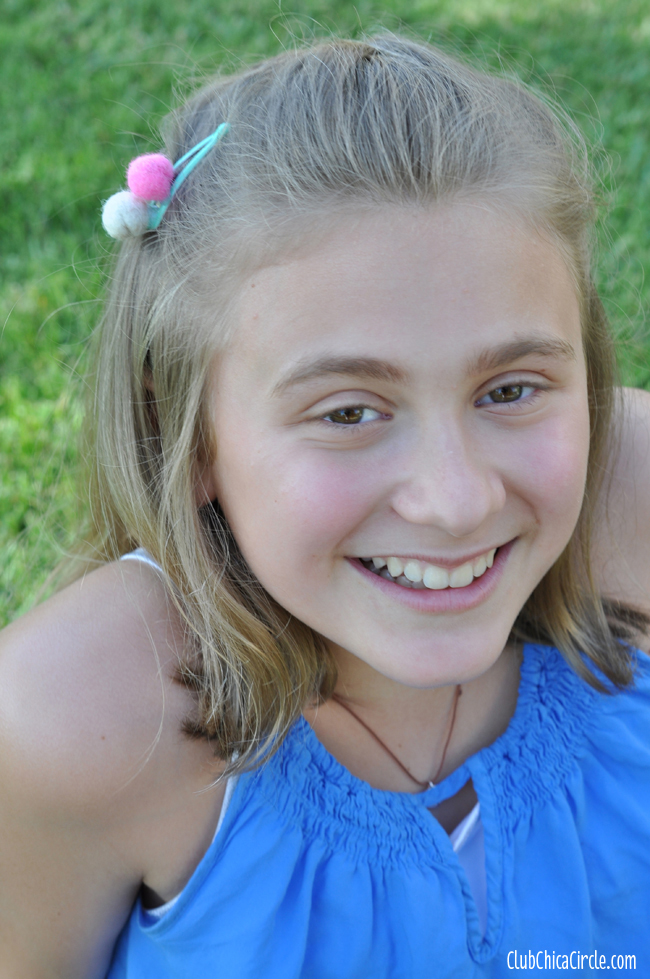 You can find wool felt in some fabric stores, craft stores or online. This isn't the type of felt that you buy in sheets. You want 100% wool felt that comes in a clump or bag.
This craft activity is a great hand sensory one to try out. It is perfect for the tween age because it does take a little bit of nuance to roll each felt ball and gently add more pressure each time. But it is also easy enough that anyone can try, and I love that you just use soap and water to make the felted balls! It's the shock of going between the hot and cold, and the soap that shrinks and condensed the felt into ball.
Happy Crafting!
If you liked this post, and want more, you can subscribe to be on our mailing list here, and make sure to get your free Cupcake Toppers Printables for Every Occasion.

Feeling social? Follow ChicaCircle on Facebook or Twitter, and follow me on Pinterest or Instagram.