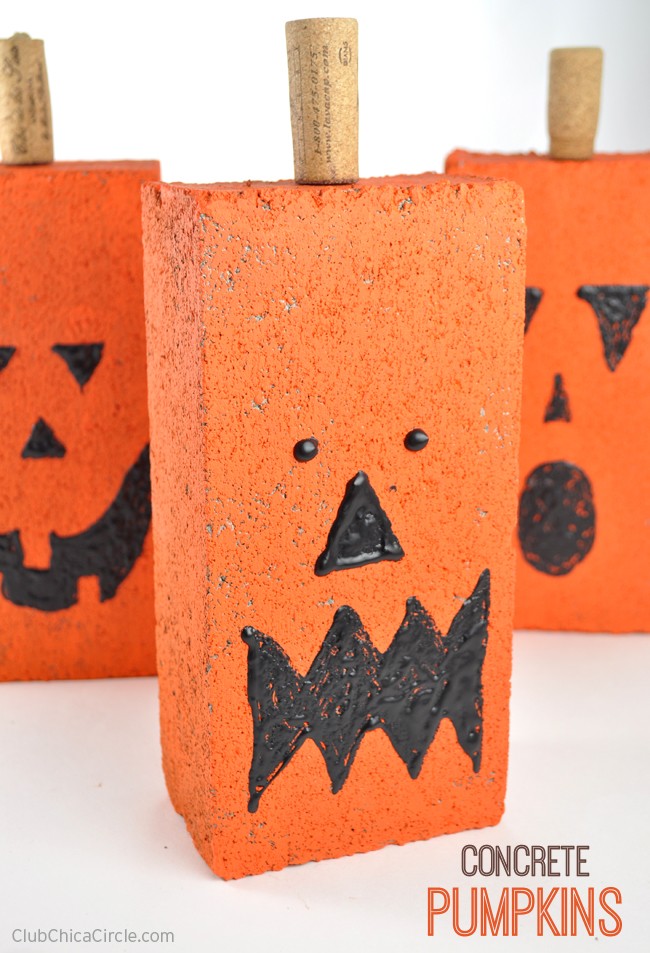 It's official—Fall crafting has begun in my house! Here are my first pumpkins of the season!
I took a trip to my local Trader Joe's this morning, and as soon as I saw the big bin of pumpkins next to the big bin of watermelons, I knew I had to make the transition and dive right into Fall crafting.
In past years, I have made many a pumpkin craft—from decoupaged Fall leaf pumpkins, glow-in-the-dark puffy paint pumpkins, plastic spoon pumpkins, mason jar pumpkins, chalkboard wood pumpkins—just to name a few!
Today, I'm showing you how to make concrete block pumpkins. There is a huge trend in using concrete in the crafting and home decorating world, and recently I took a trip to my local hardware store to get inspired and grab some concrete blocks to craft with. This craft is super easy to make and really inexpensive. Each concrete block is less than $1.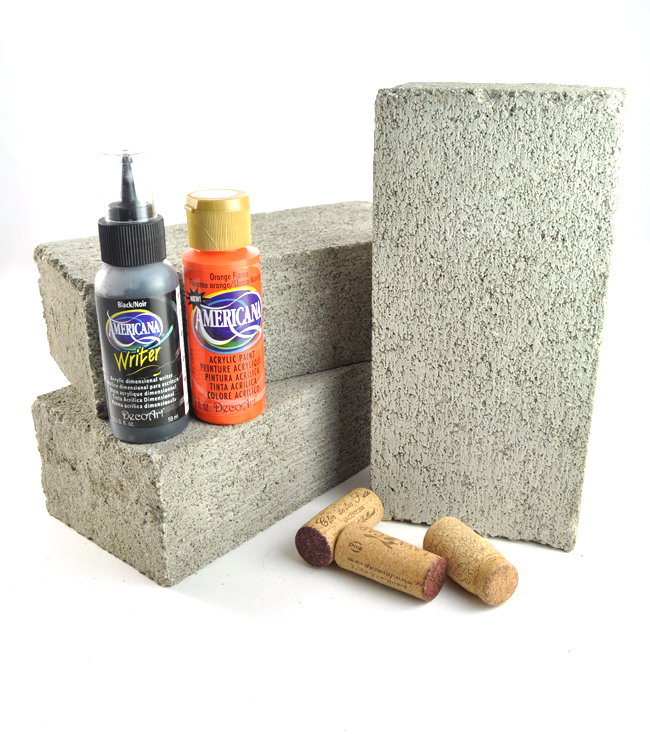 For my concrete pumpkins, I used:
concrete bricks or blocks (for the pumpkin base)
orange craft paint (I used Americana® acrylic paint in Orange Flame)
black dimensional paint or craft paint (I used Americana writer in Black Noir)
sponge brush
wine corks (for pumpkin stems)
glue gun

First I painted the outside of each of my concrete bricks with orange paint and let dry. Then I used my black dimensional paint writer to "draw" on a jack-o-lantern design on the front, and let that dry completely. Finally, I finished by gluing on a wine cork at the top for the pumpkin stem. Super easy and fun, and perfect for the kids to decorate their own!
The concrete surface is rough and rustic, and I didn't worry too much about covering every little crevice with my orange paint.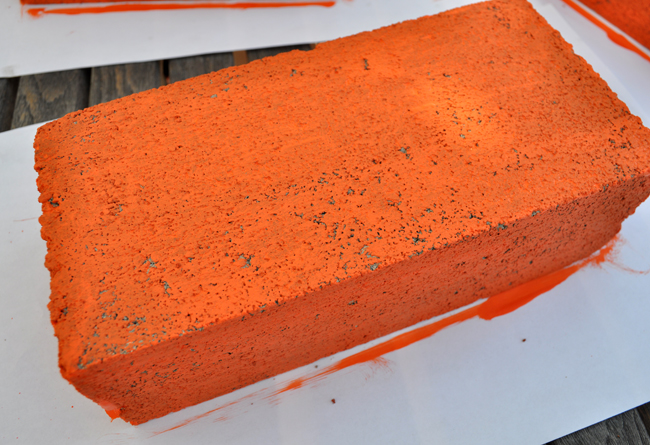 I like how it gives it an even more rustic, yet still modern feel.
These pumpkins make great indoor or outdoor decorations. Use them as doorstops, put them in your garden, line your driveway with them. I like that they are heavy and sturdy enough that the weather will not blow them away.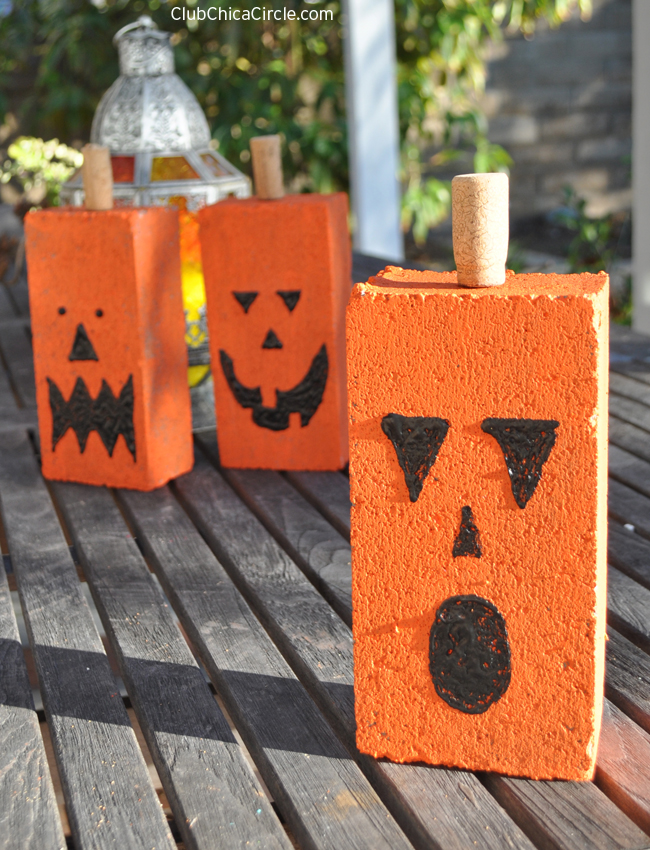 So fun! Enjoy!