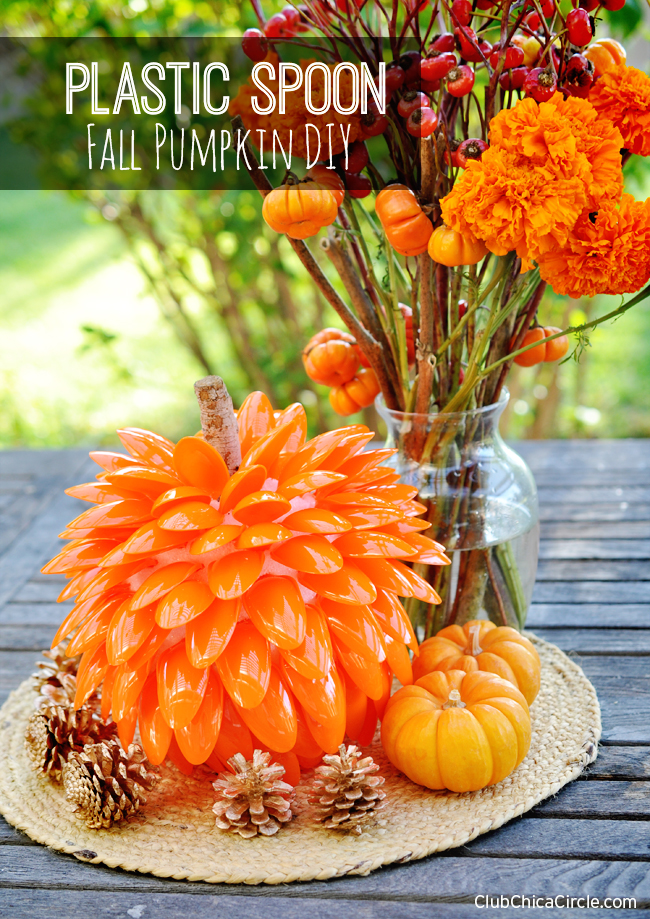 Have you had your fill of pumpkins yet?
I know pumpkins have a huge part in Halloween festivities and decorations, but they also make fabulous Fall decorations! Last year I decoupaged pretty Fall leaves onto pumpkins, and then for the holidays, I've turned them into huge ornaments. I've made pretty paper flower pumpkins, but after making this pretty Peppermint Holiday wreath with red and white plastic spoons on a foam wreath form, I couldn't resist trying to make a cool orange spoon pumpkin.
I know that doesn't sound like it should work, but I love how it turned out!
It makes such a pretty Fall centerpiece, and the best part is, that the pumpkin won't rot.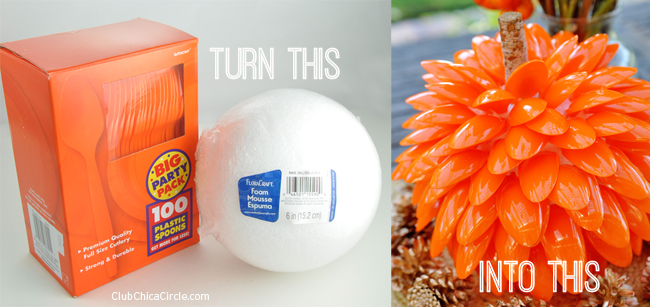 Here is what you will need to make your own Spoon Pumpkin Decoration:
6" round Styrofoam sphere
Floracraft StyroCutter Plus
Orange spoons (I used about 150 spoons)
Small wood twig

I sliced off a little bit off of the bottom of my sphere so that it would stand up without rolling. Then I cut off each of the plastic spoon stems with my StyroCutter Plus tool. This tool is so cool. It is basically a really long needle that gets hot so that it can easily cut through (or melt) foam. I found out that it also works with plastic.
My daughter helped me cut off all of the stems of my plastic spoons. Make sure to leave about 1/2" of the stem so that you have something to stick into your foam ball and stay secure.
Then the rest of it was simply sticking the plastic spoon heads into the foam sphere in an overlaying circular pattern, but with all the spoon heads going in one direction. I started at the bottom of the sphere, and worked my way all the way up to the top of my "pumpkin". At the top of my sphere I stuck in a wood twig for the stem of the pumpkin.
That's it!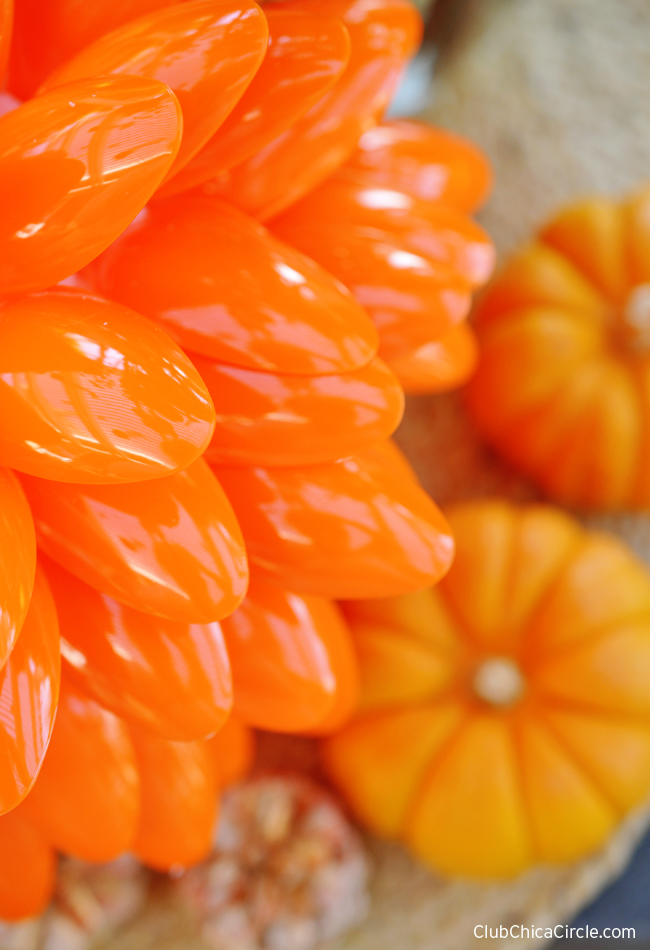 I love how shiny the spoons are, and how it almost glows when the sun hits it.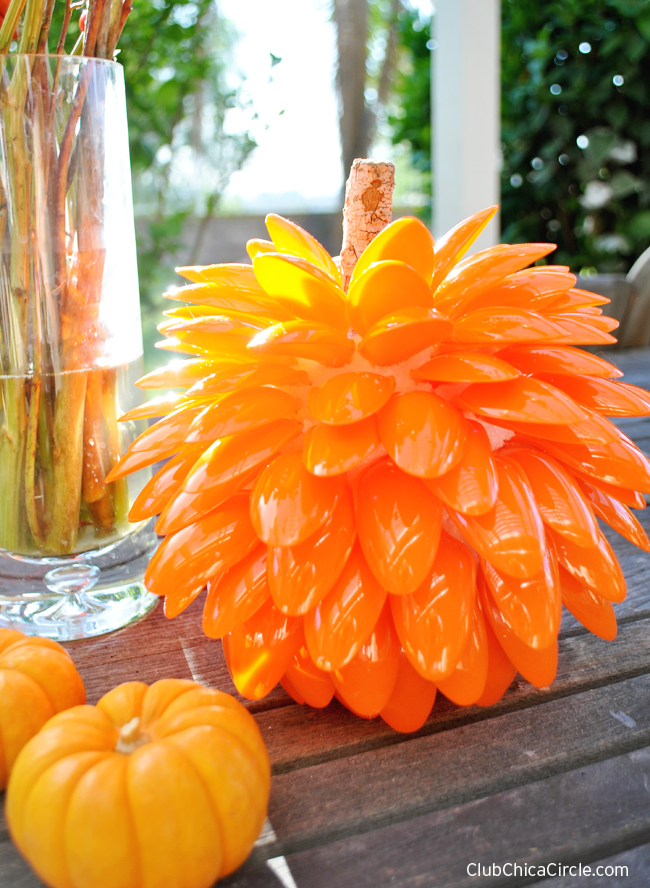 This is definitely a one-of-a-kind pumpkin, and so fun and easy to make.
We are ready for Fall crafting, and this cool spoon pumpkin is a fun way to kick it off!