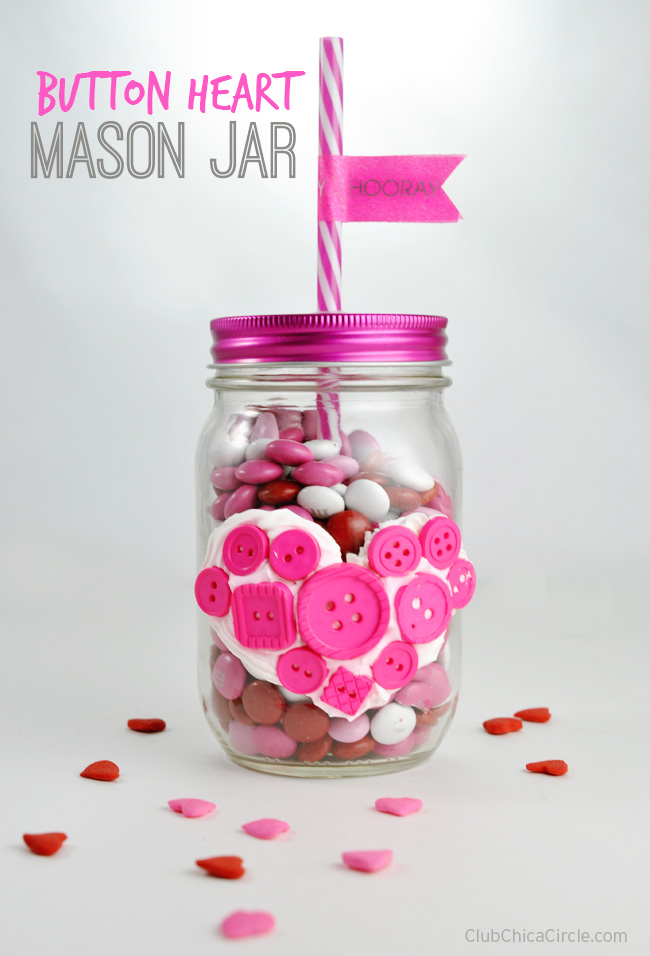 Remember this upcycled denim jacket with a button heart on the back? I love how it turned out, and wanted to translate that same idea onto a mason jar. The collage of pink buttons in different sizes and shapes made a really cool looking heart – perfect to dress up a mason jar and become a cute homemade gift idea and candy jar.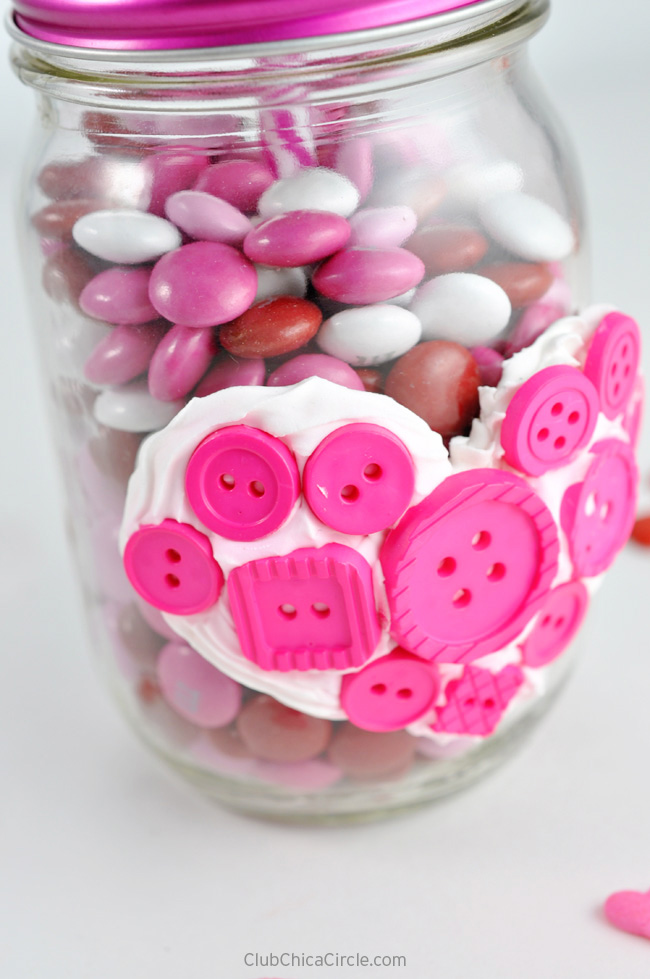 To make this cool button heart mason jar I used:
First, I created a paper template for the perfect sized heart to go on the front of my mason jar. Then I arranged my pink buttons accordingly.
After placing my paper template inside the jar, I set it on its side and applied a generous amount of the collage clay in a heart shape. I can't tell you how much I love this stuff. It goes on looking like frosting and dries hard and waterproof.
Then, I attached my buttons right on top of the collage clay and let the whole thing dry completely. The clay does take awhile to set and dry completely. I let it dry for a complete day and overnight.

Then to dress up my jar, I found the perfect lid/straw attachment at my local Michaels for $2. And I fill my jar with a full bag of pink, red and white Valentine M&Ms,
Add a little washi tape flag on the straw, and you have an instant gift idea!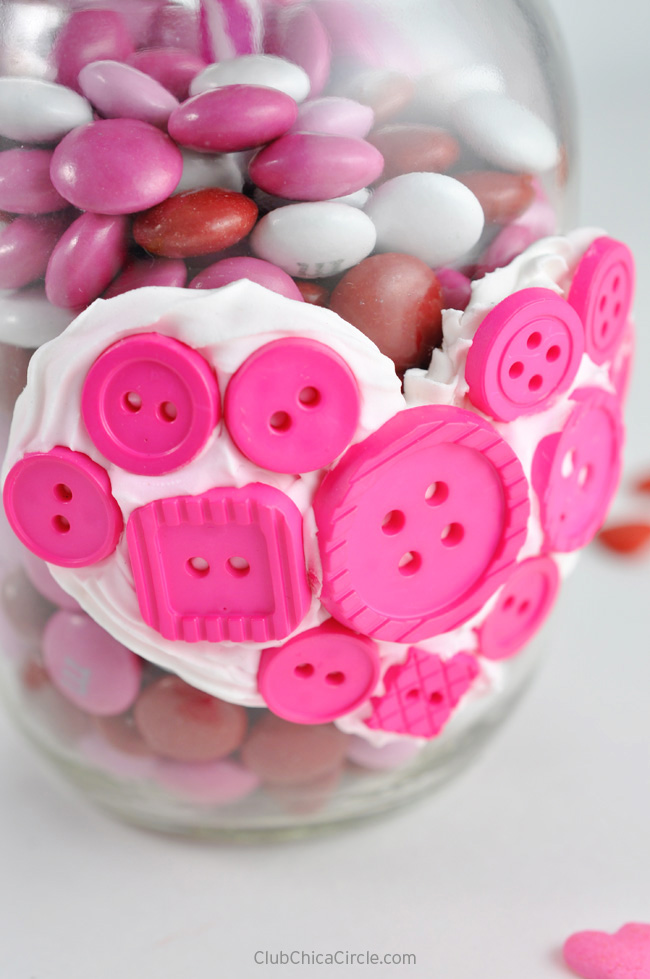 This is perfect to give to Mom, a teacher, a friend, or even yourself! It would also make great party favors for a Valentine's Day party!
So easy to make!