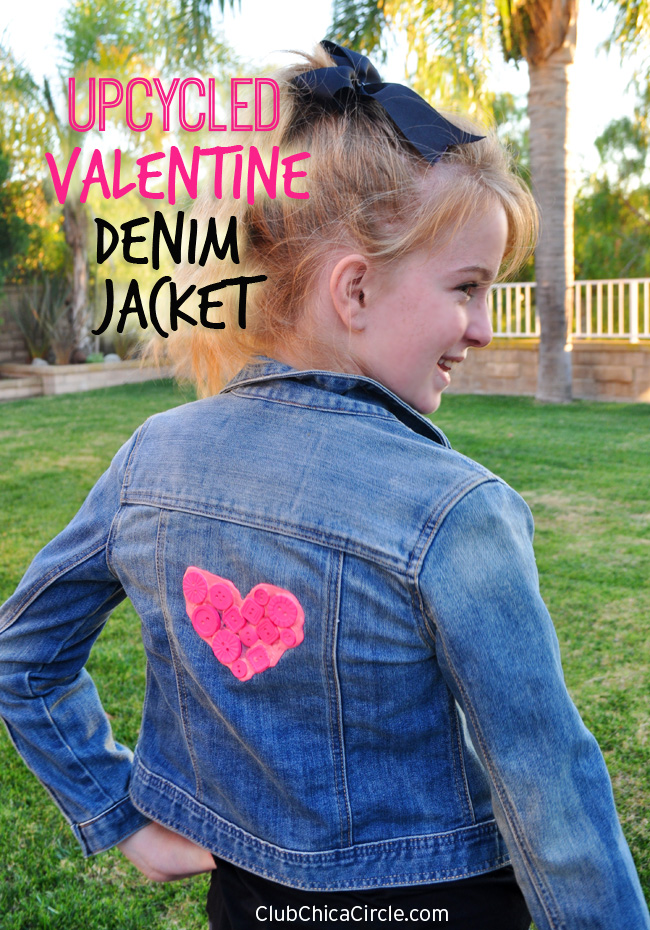 My tween's fashion style has always been a bit eclectic with a touch of sass. We decided to jazz up a plain jane denim jacket and add a little Valentine's flair in today's easy tutorial – no sewing required.
And I only used 2 craft supplies to embellish the jacket:
A variety of bright pink buttons (I found these in a mult-pack of colored buttons at my local Michaels)
Bright pink Fabric paint (or puffy paint – mine just happened to be Tulip Glow-in-the-Dark fabric paint, but they all make bright pink that doesn't glow – Tulip brand puffy paints)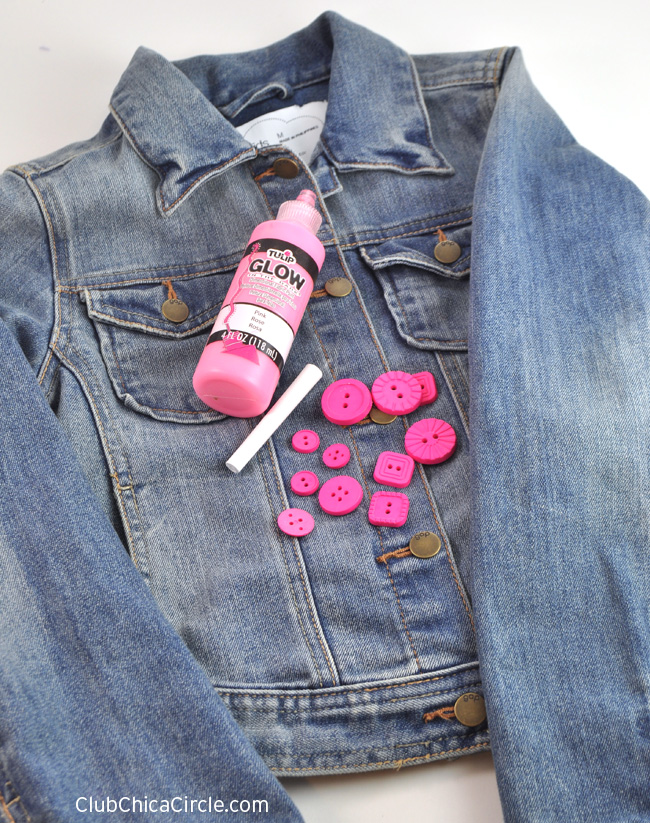 I first drew a chalk heart on the jacket, right where I wanted my button heart to go.
Then I squirted on a layer of the fabric paint in the shape of a heart.
While the paint was still dry, i applied the buttons right on top and let the whole thing dry completely. I let it dry overnight since I had applied the fabric paint so thick.

Now, that's what I call a Valentine fashion statement!
And the cool part is that her jacket now glows!