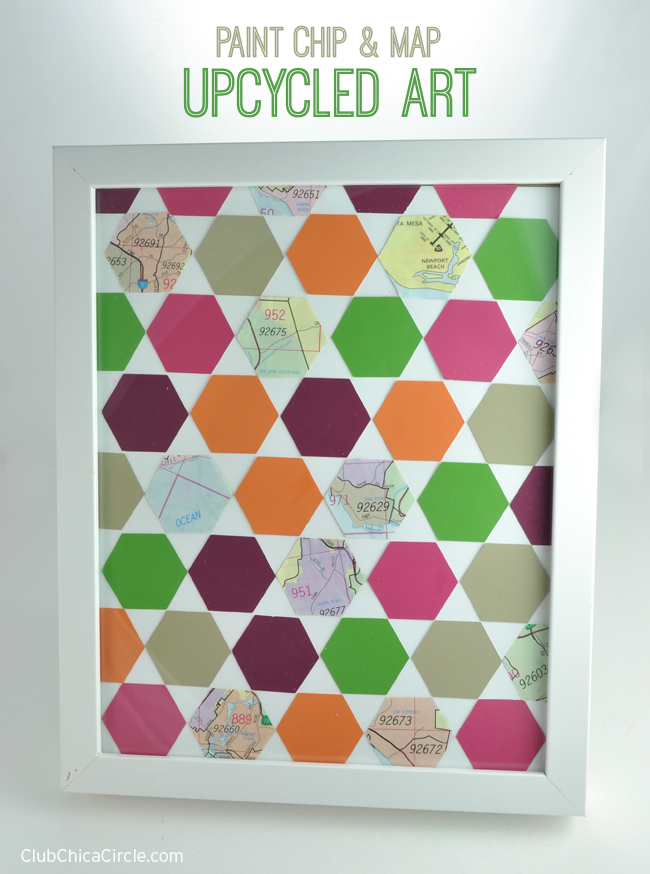 We recently were tackling a home improvement project, which ultimately required many trips to the hardware store. On one of these many trips, I couldn't resist perusing the paint section and all of the pretty paint colors to choose. We weren't picking out any new paint, but I couldn't help myself from grabbing a few paint chip samples. I knew I could use them in a craft project of some sort.
That is the inspiration for today's DIY craft idea—upcycling pretty paint chips.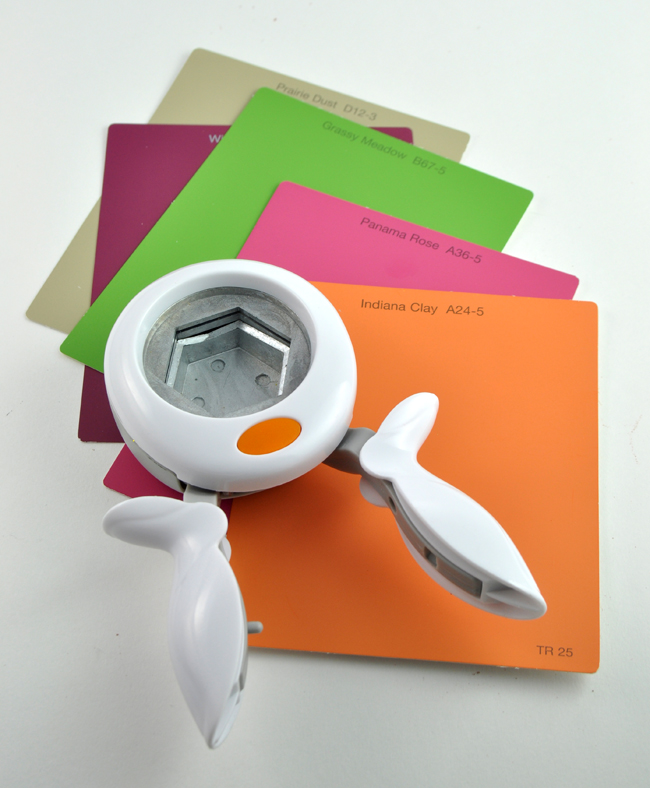 I grabbed my hexagon paper punch and just started punching out colorful hexagon shapes from each paint chip.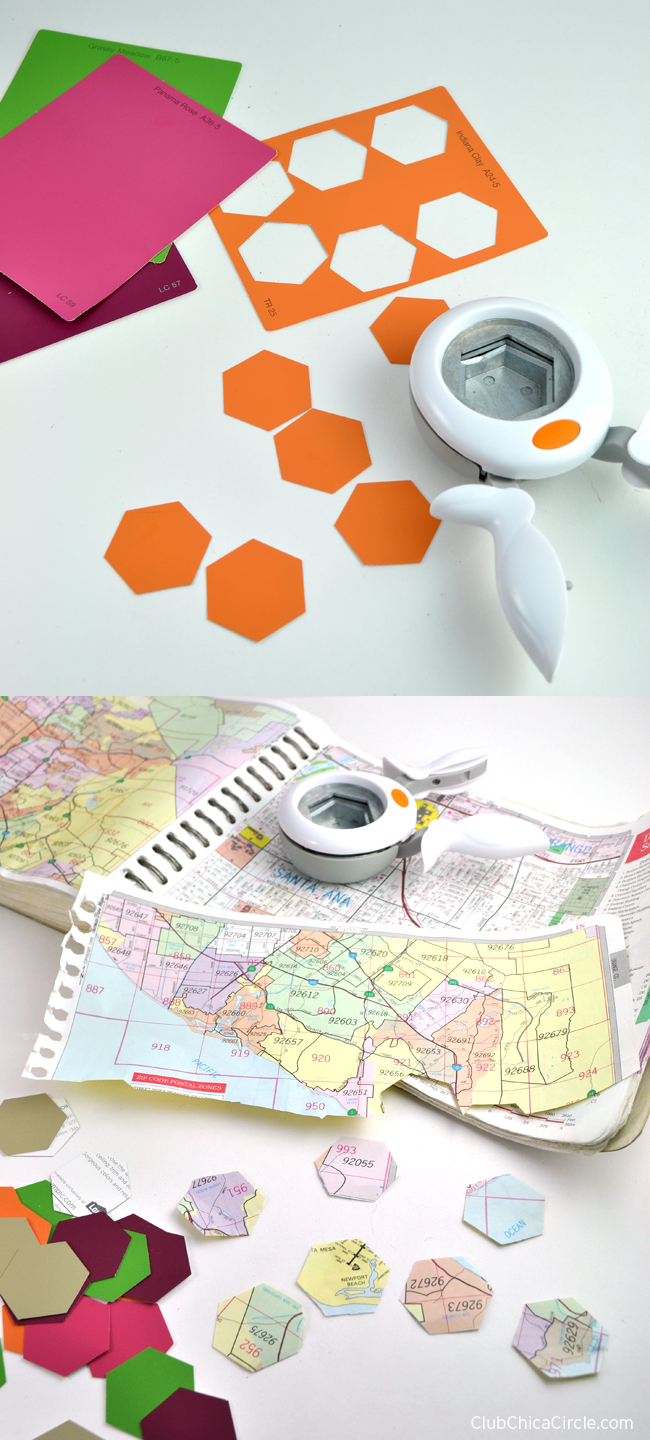 Then I grabbed a page from an old map book and started punching out hexagon shapes from there too. I wanted to add some fun pattern to the solid colored punched out shapes.
After playing around a little with the design, I glued my hexagon shapes onto a piece of white paper cut down to 8″ x 10″. I had some inexpensive 8″ x 10″ frames that I thought would be the perfect size to hold my upcycled art.
I used a good old glue stick to attach them to my paper.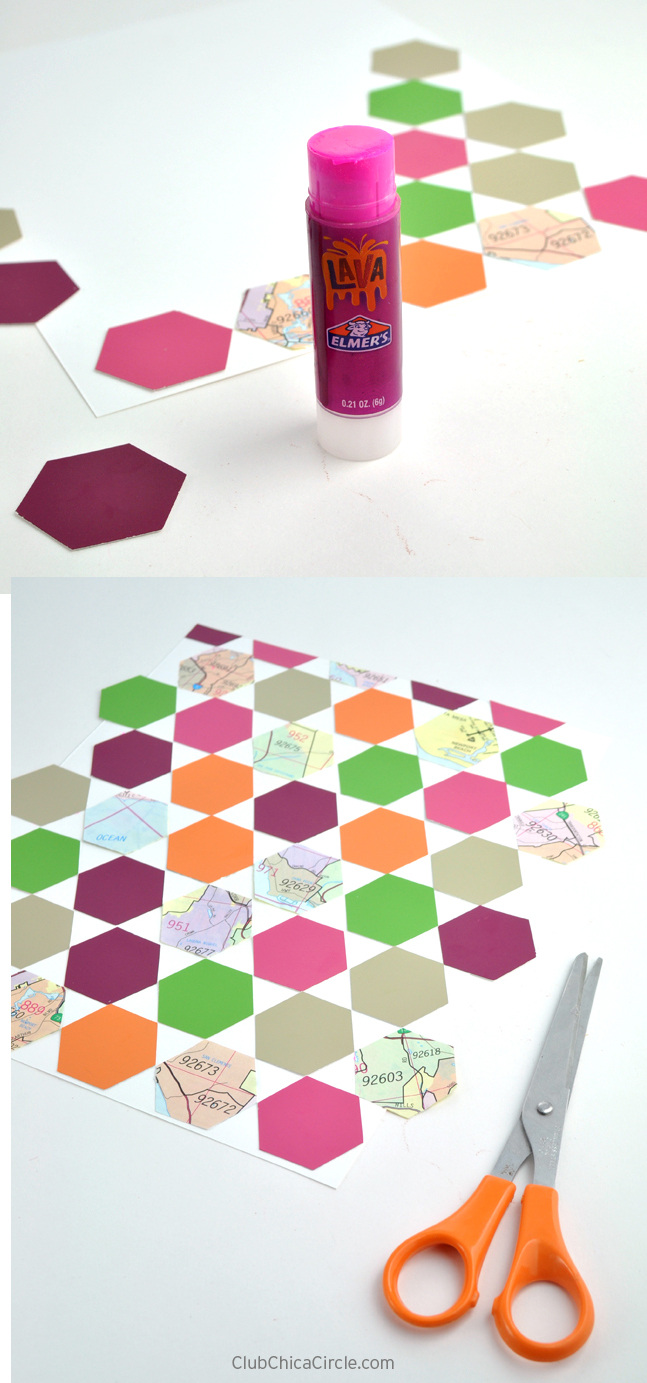 The ones that hung over my paper, I simply trimmed with a scissors.
After I framed my hexagon art, I decided to create a set of three pictures. I have been hanging onto my old Thomas Guides for the pure reason of crafting with them. Certainly with GPS and smartphones, I haven't had to use my Thomas Guide in many years. But there is just something about maps that is art in itself.
With two additional 8″ x 10″ frames, I framed both the page containing all of Orange County and the town we live in.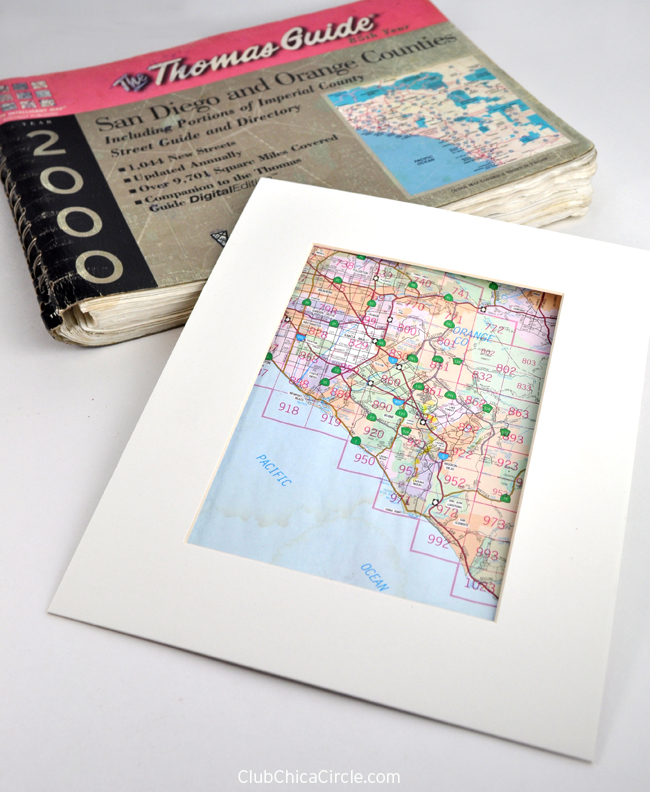 I also added some extra hexagon accents on the mats of each map picture to visually connect the three pictures.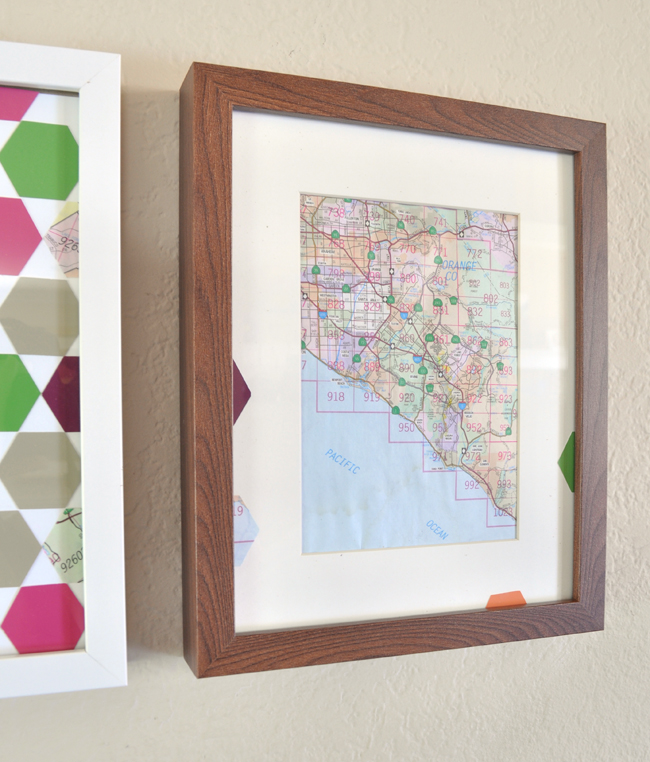 I centered the hexagon art in the middle, and the map pages on either side of it.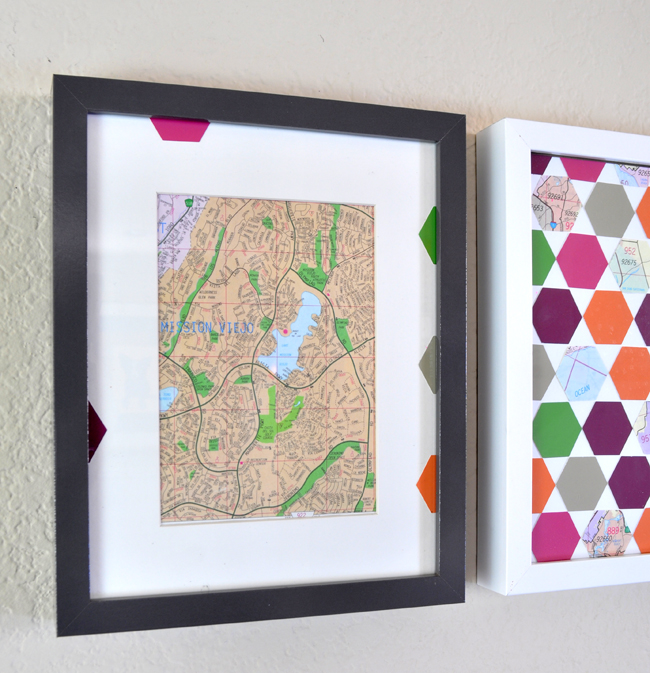 Lovely!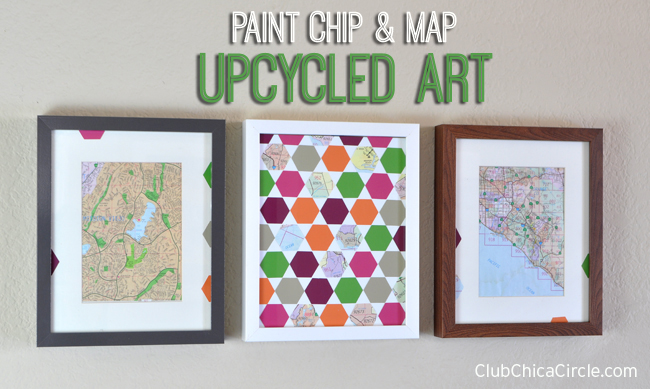 This project was so fun and easy to create, and just think, it just started with a few paint chips. I love turning the ordinary into something fabulous!