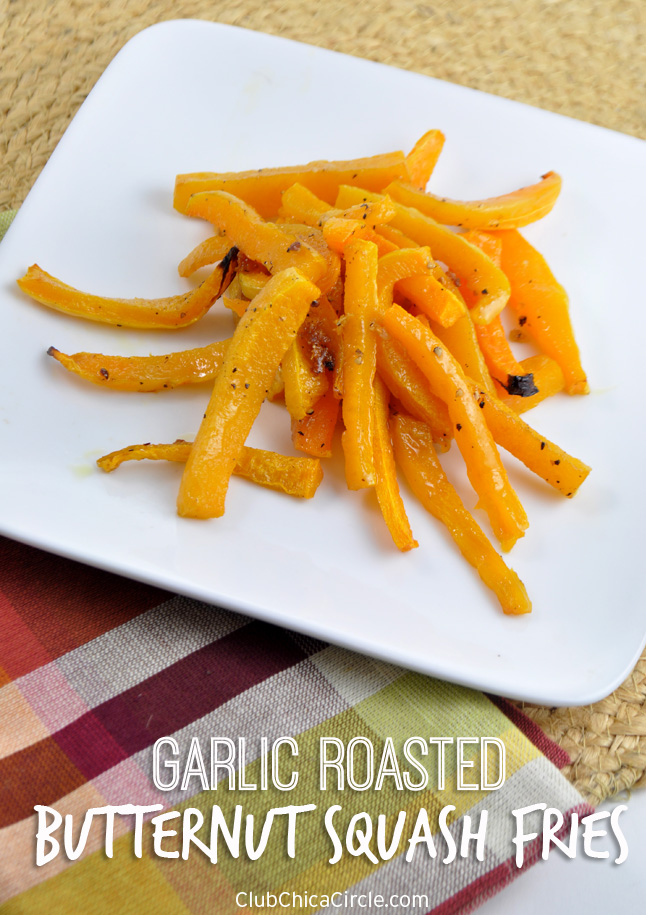 I've always loved the taste of butternut squash. I think it might be an underestimated vegetable. There is a balance of the almost sweet yet savory flavor of the butternut squash.
This winter it has become my new favorite side dish to serve my family. When perfectly roasted in the oven with just a little salt and pepper, it has been a crowd-pleaser all the way from my 5 year old nephews to the adults!
Today I'm taking that easy recipe idea and giving it a roasted garlic twist, along with turning them into french fry shapes.
All you need to make this tasty treat is:
Medium sized butternut squash
Crushed garlic (I used 2 cloves per squash)
Salt and pepper to taste
Olive oil
The next trick is learning how to peel and cut a butternut squash.
Start by peeling the outer rind of your squash with a vegetable peeler.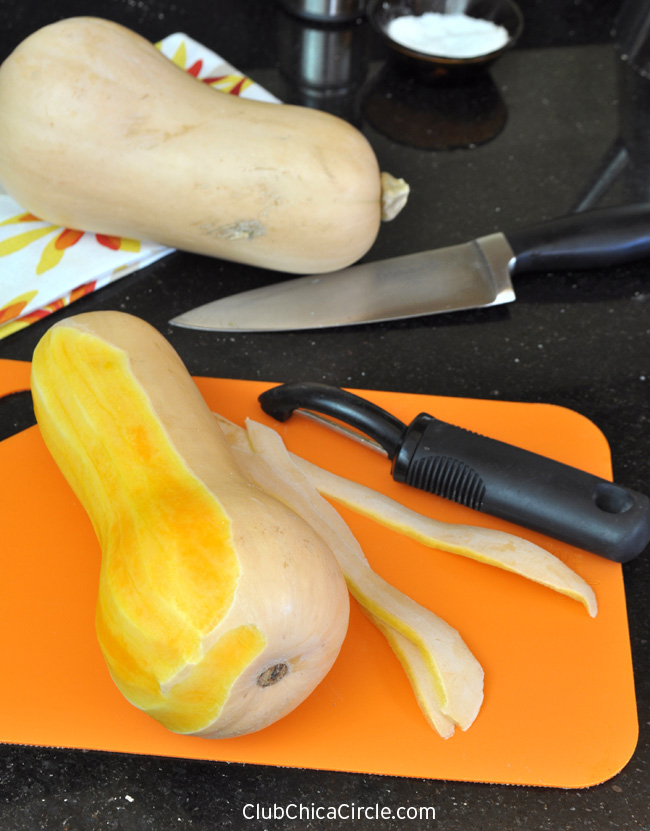 Then cut your squash in half lengthwise and chop off the top and bottom.
Scoop out the seeds in the middle with a spoon, and cut your squash in half again.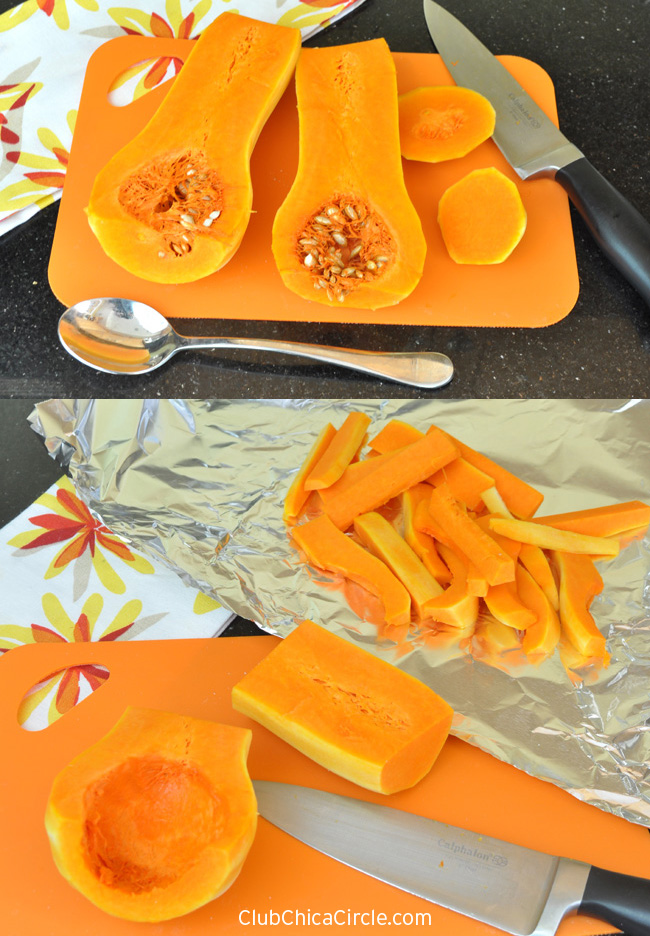 With the two halves, slice each into thin slices or "fries".
Now spread your butternut squash fries on an aluminum foil wrapped baking sheet. Drizzle with olive oil, salt and pepper, and crushed garlic.
Make sure the squash is coated and in a single layer on your baking sheet and place in a preheated 400 degree oven.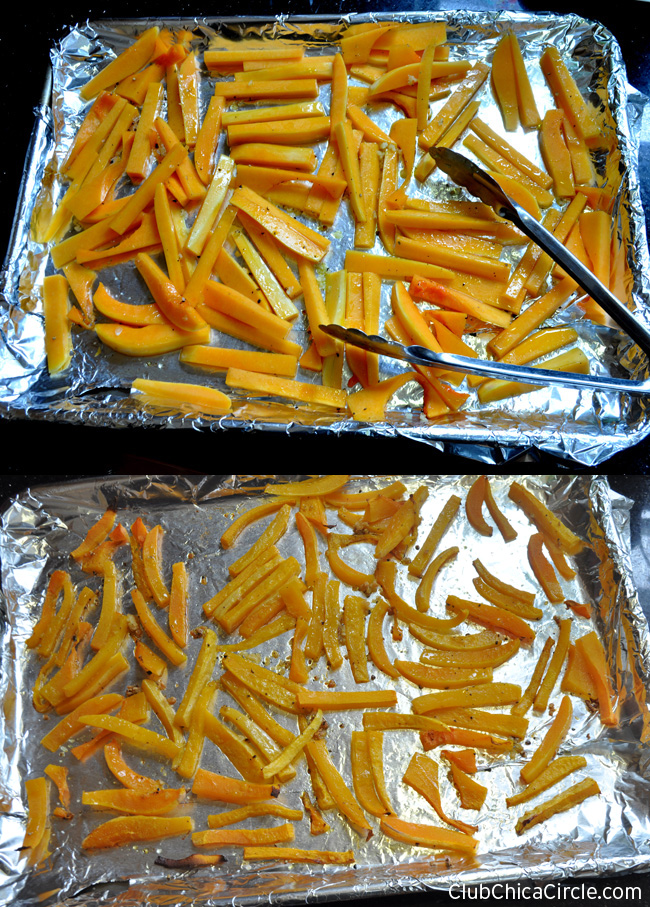 I roasted my fries in the oven for 30-40 minutes – or until they are tender and slightly browned. They will shrink up a little on your sheet.
Don't these look amazing!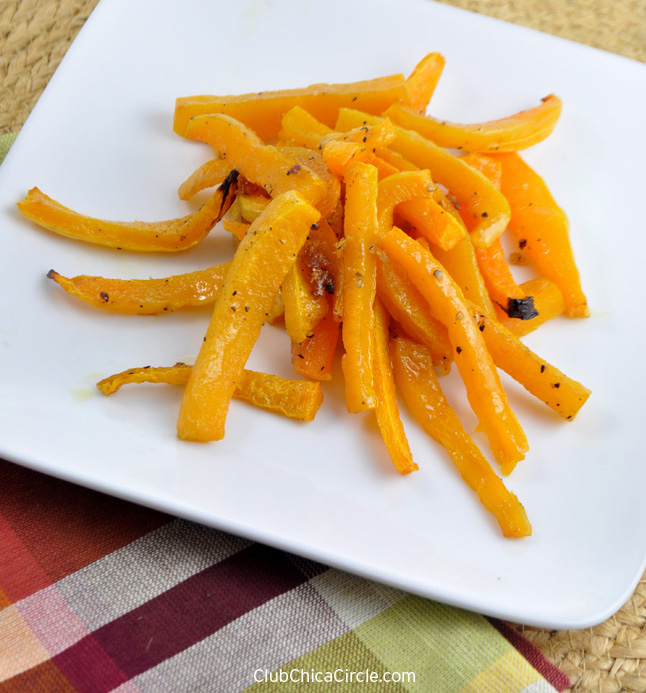 Yummmmm!
The easy recipe idea is a great way to complement any meal, or it's a perfect stand alone afternoon snack!
Enjoy!