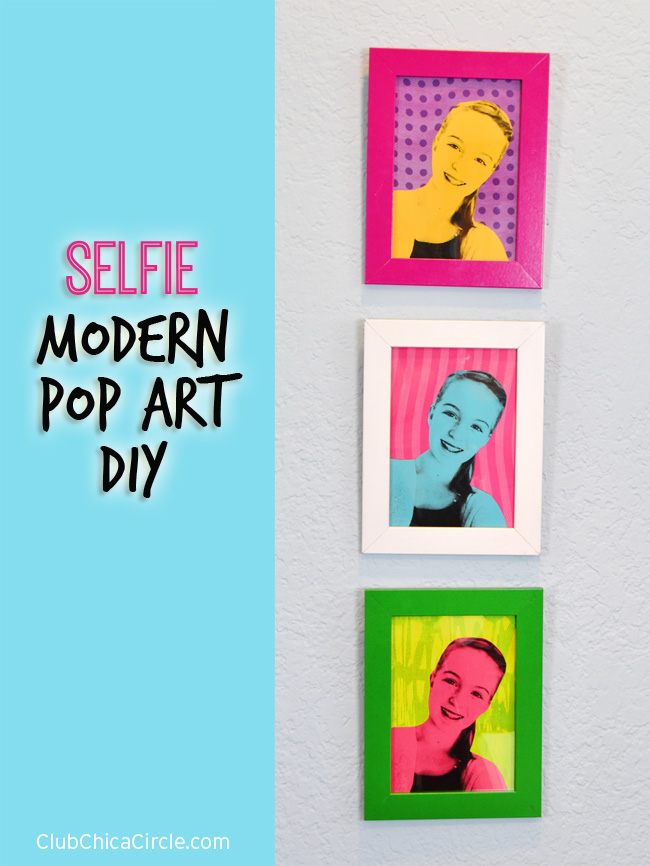 Every time I look at my daughter's camera roll on her phone, I see her fascination with taking selfies. I would say that it consists of 85% selfies, and the other 15% is selfies that her friends have sent to her. She definitely has the art of the selfie down!
Today's easy craft DIY is in honor of honoring the art of the selfie. This is a super fun way to create your own modern wall pop art.
First step – take your favorite selfie.
Here is the selfie my girl took of herself: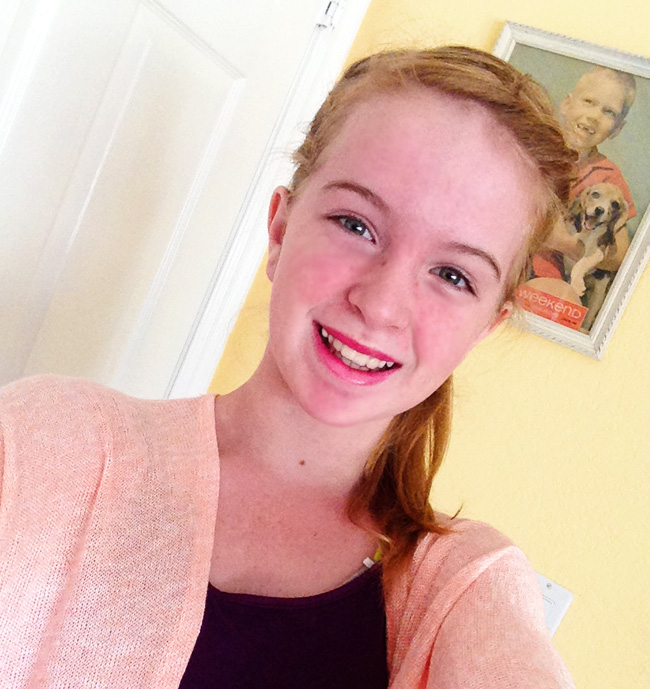 Then I used my Photoshop editing program to turn it into a black and white image. Another way you can do this, is by printing your photo out in color, and playing with the grayscale levels on your personal copy/printer and make a b/w copy of your photo.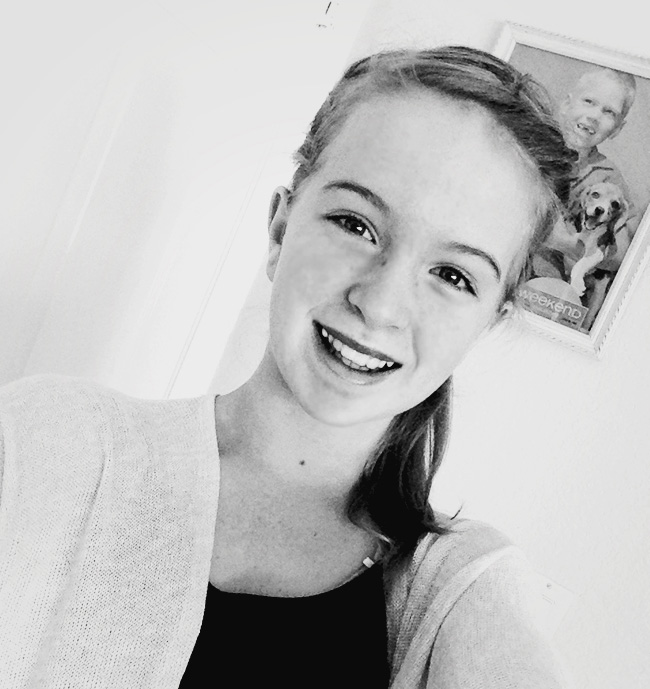 I knew that I was going to be putting my images into 5" x 7" frames, so I made sure to print them and copy them to that size.
Once I had my b/w photo printed out to size, I cut out all the extraneous background details so that I was just left with her selfie photographed face.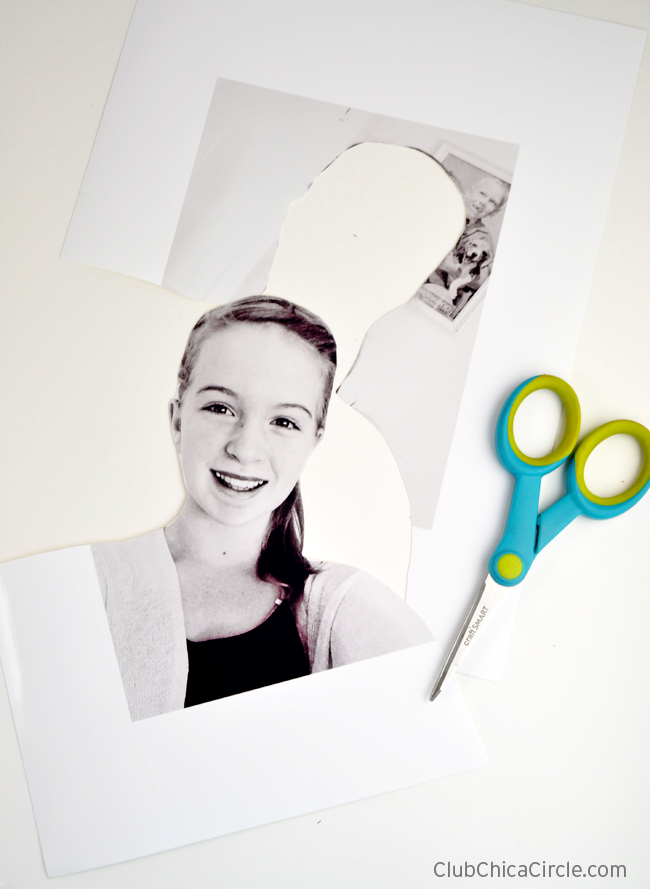 Then I put it back on my printer/copier and copied it right onto brightly colored card stock paper.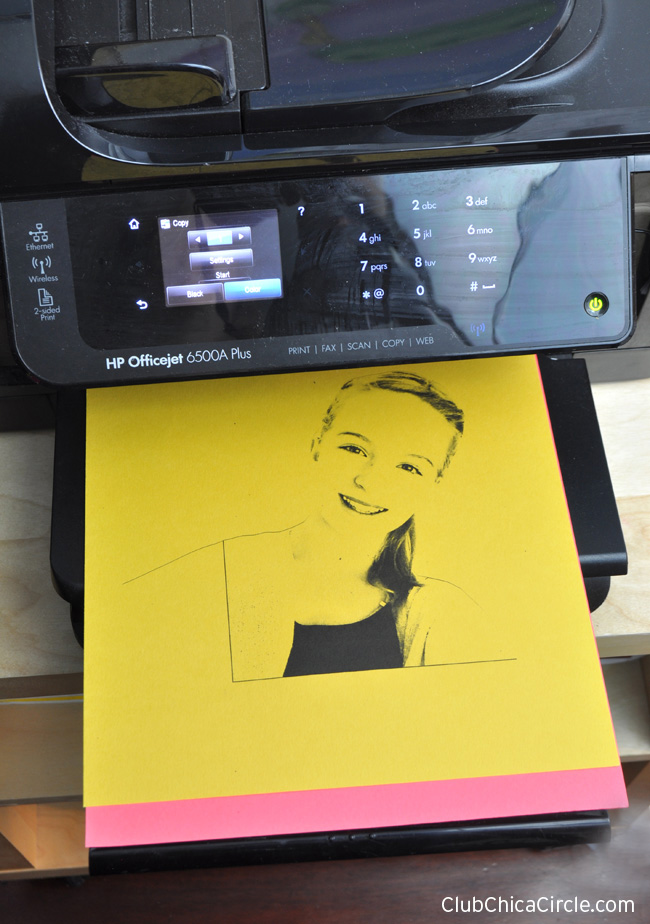 The black and white photos look so cool on the colored paper. It gave the picture an instant pop art feel.
I then cut them out as well, and picked out some cool and colorful patterned scrapbook papers for each of them.
I cut the scrapbook paper to size to fit each of my frames. (I used simple inexpensive frames that I found at IKEA).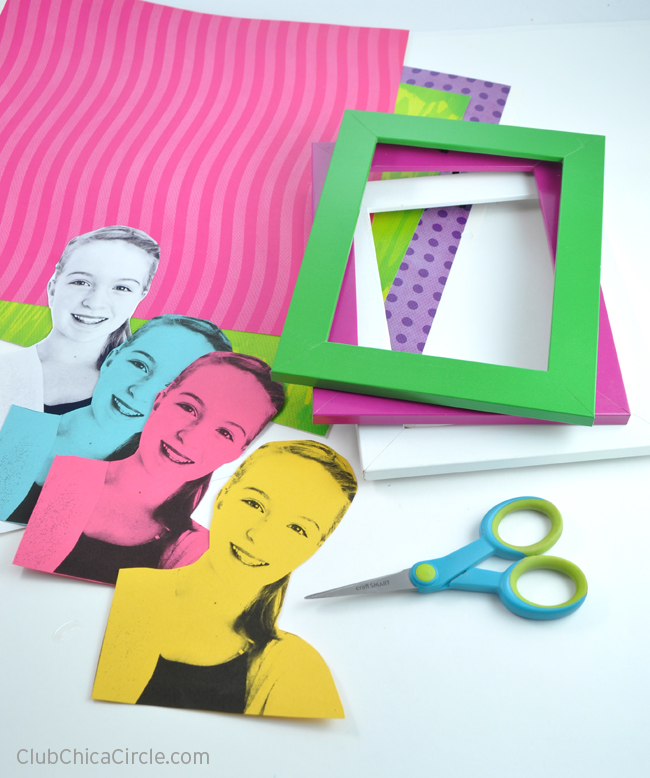 Then I just put the paper pieces together in my frames to complete this cool art project!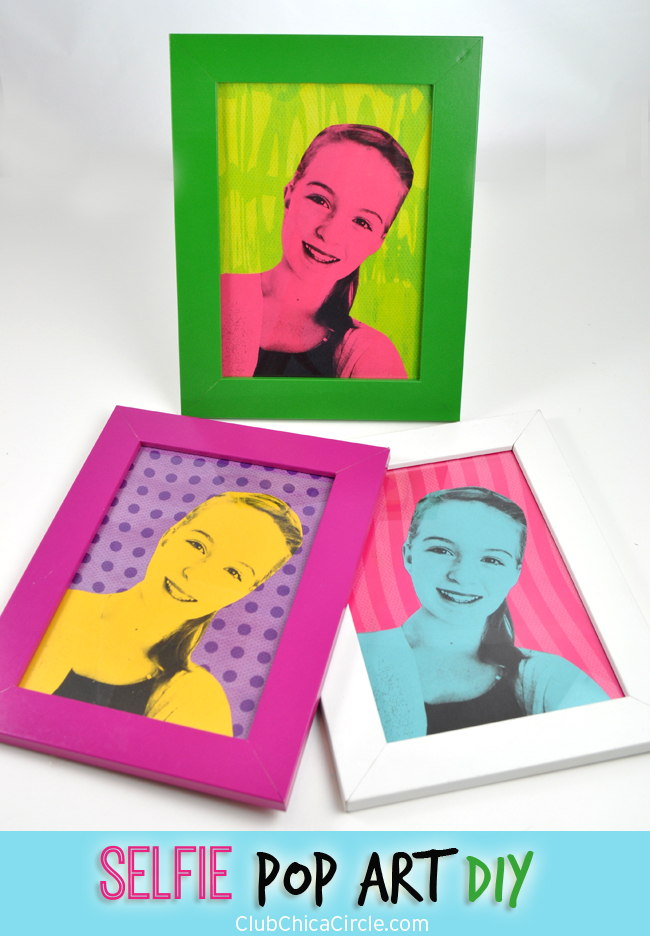 They look so great paired together on a wall or on a shelf! You can create as many different pop art combinations as you like.
So easy and fun to do!
Take your selfies and create cool modern pop art with them to jazz up any room!