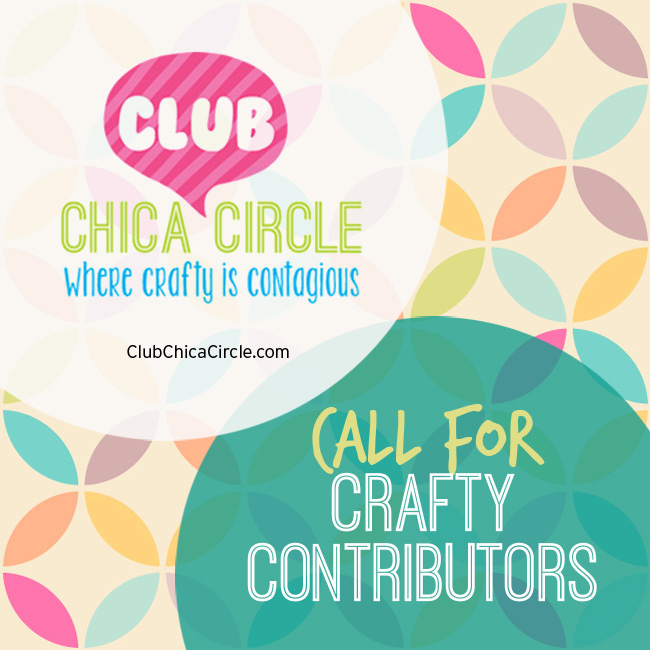 Hello everyone!
I hope you all enjoyed the fabulous Fall/Holiday contributors we had. We were SO honored to have Alli Ward from Made With Happy, Aida Arain from The Crafting Foodie, and Elba Valverde from Live Colorful!
If you missed any of their posts, hop on over and check out them out here:
Alli's crafty posts from Made With Happy:
Yummy Recipe Ideas from Aida from The Crafting Foodie :
Super colorful DIYs from Elba Valverde from Live Colorful:
Now, we are doing an open call for crafty and creative contributors! We would love to share some of YOUR ideas with our audience and help gain exposure and build your audience with some of our social media juice.
Currently, Club Chica Circle gets 500K pageviews a month. We have over 20K email subscribers, 30K Pinterest followers, 7.5K Facebook fans, and 2.5K Twitter followers. We want to share your talents with our audience!
We are looking for a FOOD contributor, HOME DECOR DIY contributor, KIDS CRAFT contributor, HOLIDAY CRAFTS contributor.
Do you specialize in something that isn't on the list, like PRINTABLES or SEWING or CROCHET/KNITTING? Let us know. We are open to more ideas!
Here's what we are looking for:
– basic blogging & social media experience
– great photography
– ability to write tutorial-type posts
– willing to write 1 post per month for clubchicacircle.com for the months of February, March, April, and May
Fill out THIS FORM if you are interested!
Looking forward to hearing from you!
Do you know someone who is perfect for this? Please send them our way, and we will be ever so grateful!