As part of the Make It: Fun Team, this post is sponsored in part by FloraCraft. As always, ALL photographs, ideas, and opinions are my own.
I have absolutely loved being a part of the Floracraft Make It: Fun team for the past six months! Every time I get my box of foam goodies, I am always delighted to see what my crafty challenge will be for the month. Remember the foam heads? That was my first month, and I turned one into cupcake centerpiece stand. A lot of friends and teachers received the Santa and elf hat candy jars over the holidays. But my favorite so far has got to be the rainbow crayon heart wall art that hangs above my bed.
This month's challenge? Create something with a foam cake foam… that isn't a cake. Some of my other fellow bloggers turned their cake forms into hearts, like this fabulous feather covered Valentine photo prop or this faux Valentine pinata, or into a cool football utensil holder—just to name a few. So creative!
Well, I turned my cake form into cute fabric wrapped bookends. I love how they turned out, and they were so easy to make!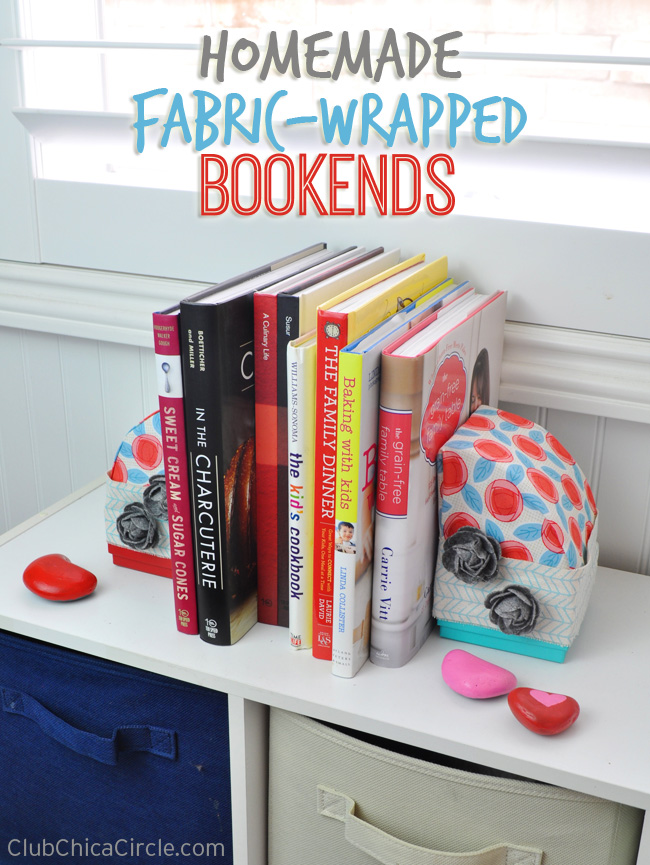 Here is what I used to make my homemade bookends:
8″ Floracraft® Make It;fun® Cake Form
Floracraft® Foam cutter
4″ small gift boxes (I found my in the party/gift section at Target)
Decorative Fabric of choice
T-pins
Ribbon
Glue gun
Rice
Decorative felt flowers (optional)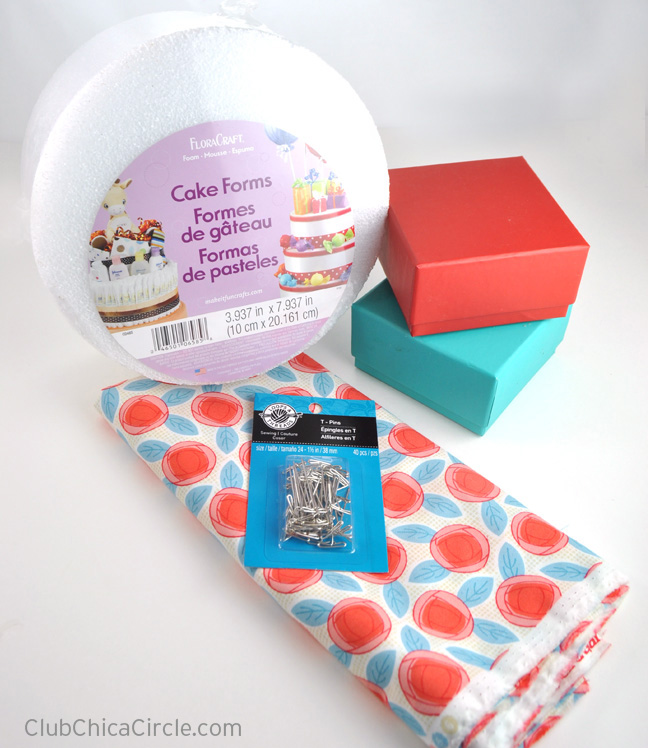 First, I started by cutting my cake foam into halves, and then into quarters.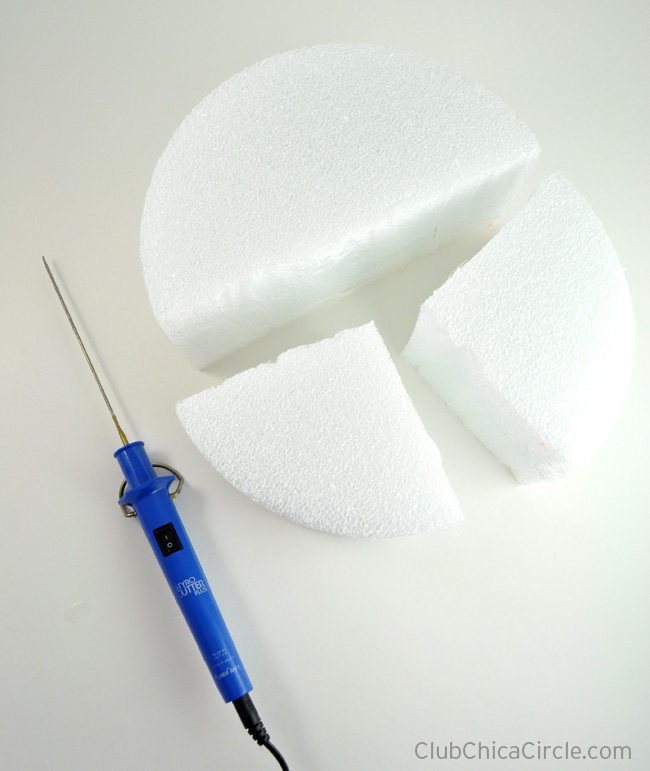 Next, I cut two pieces of patterned fabric, big enough to wrap two of the foam quarters – about 18″ x 18″. I picked coordinating fabric that matched the gift boxes I picked out. I wrapped each foam quarter with fabric – treating it like a present – making sure all of the sides were smooth, tucking in fabric where needed and pulling it tight around my foam shape—except for one of the bottom edges. Using t-pins, I secured the fabric on one of the straight sides of my foam quarter, securing in place along the way. Once I was happy with how the fabric was wrapped around my shape, I cut off the excess fabric and secured the rest down with more t-pins.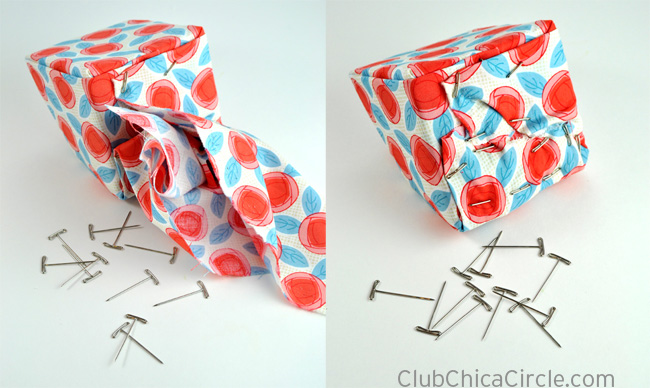 Now, you may be thinking that a one foam quarter is not close to being heavy enough to hold up books. You would be right! That is where the small gift boxes come in. I filled each small gift box with rice for my weight.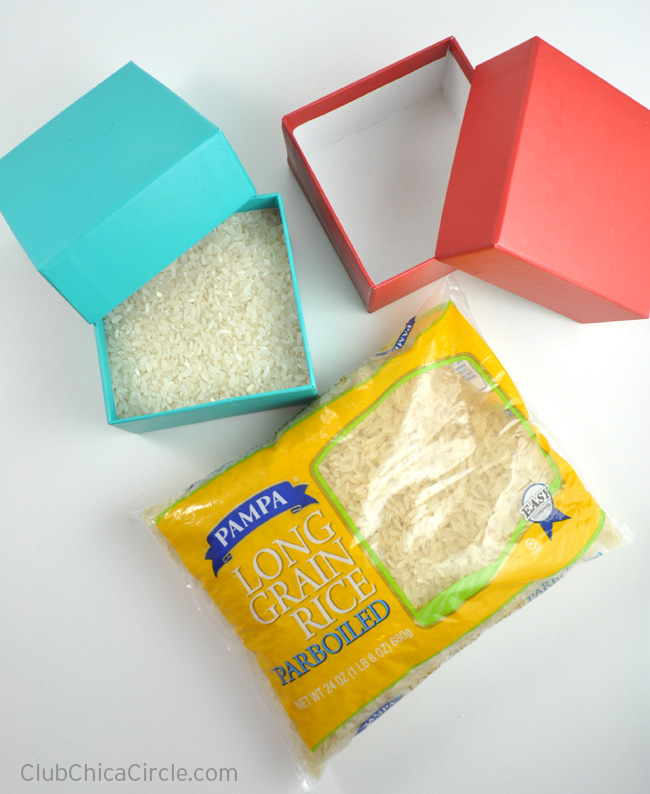 Then I attached the two together using my glue gun, with the t-pin side down.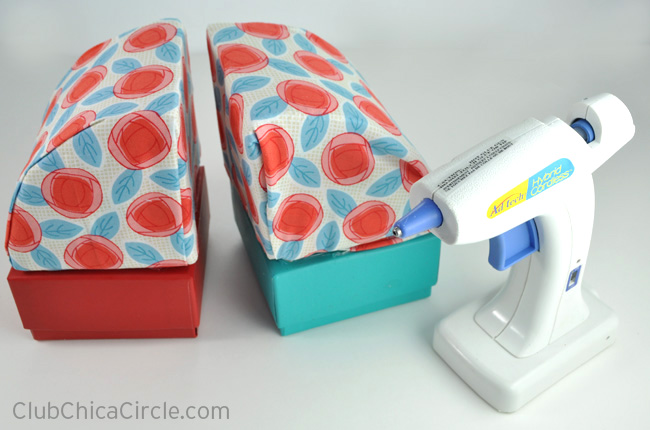 To finish off the bookends, I wrapped ribbon around my bookend where the fabric-wrapped quarter and the boxes meet, and added some pretty foam flowers on the front that I found in the scrapbooking section of my local Michaels.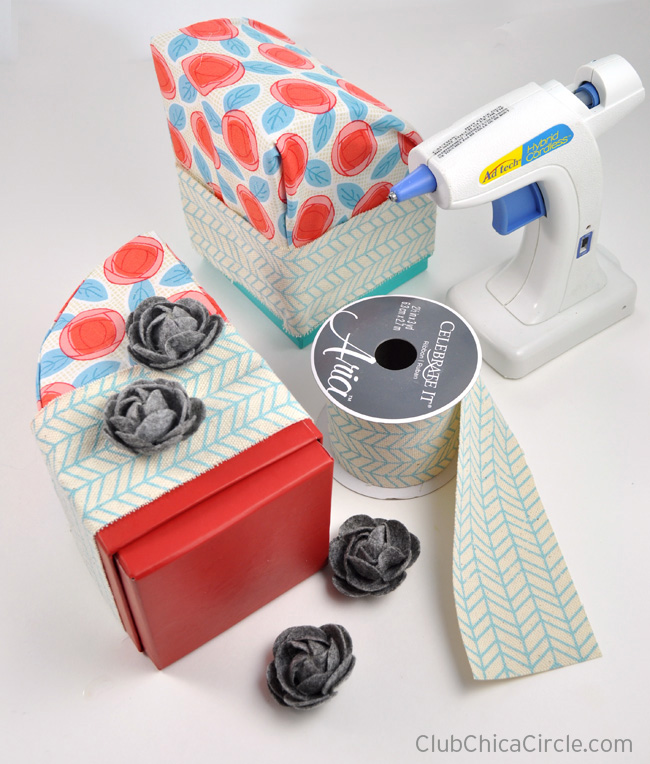 So pretty! Now they were ready to do their duty, and hold up our family collection of cookbooks.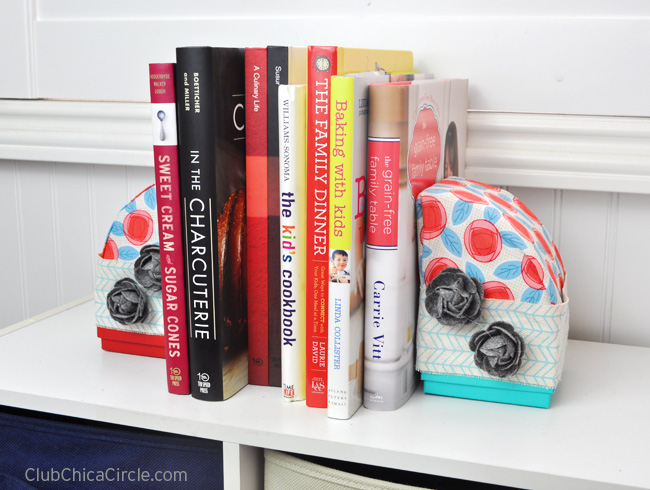 And so easy to make!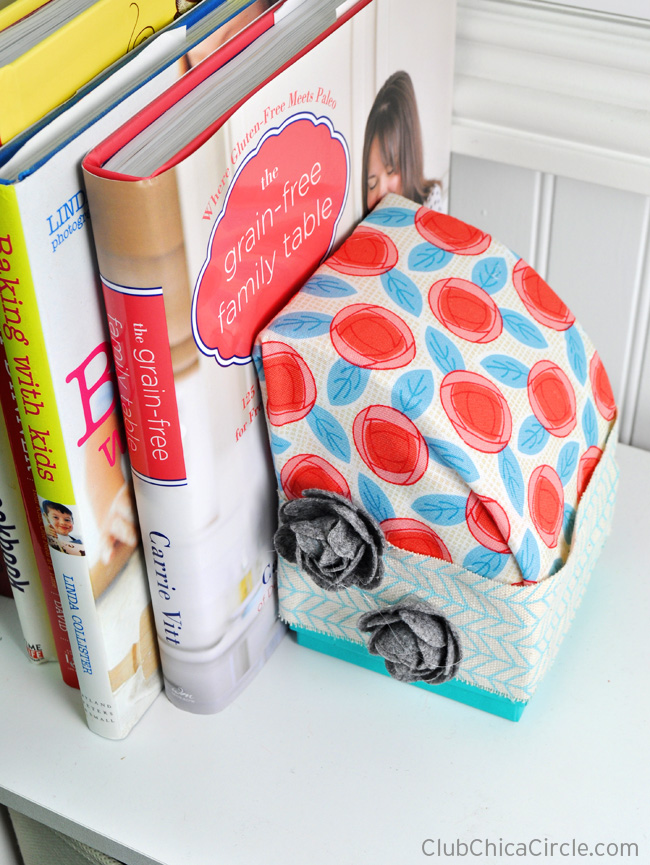 As part of the Make It: Fun Team, this post is sponsored in part by FloraCraft. As always, ALL photographs, ideas, and opinions are my own.