Note: this post contains affiliate links for products I have used and can recommend.
I'm sure you are in the holiday spirit by now, right? Is your house decorated for holidays? Here is a quick craft idea for some festive snowflake and ornament window decorations to add another crafty layer to your holiday decor. The inspiration came from this clever puffy paint doily tutorial from Doodle Craft.
All you need to get started is puffy paint and wax paper. I created some printable outline templates to work from.
I used a pretty snowflake templates and ornament shaped template.
Download and print your copies of the templates here: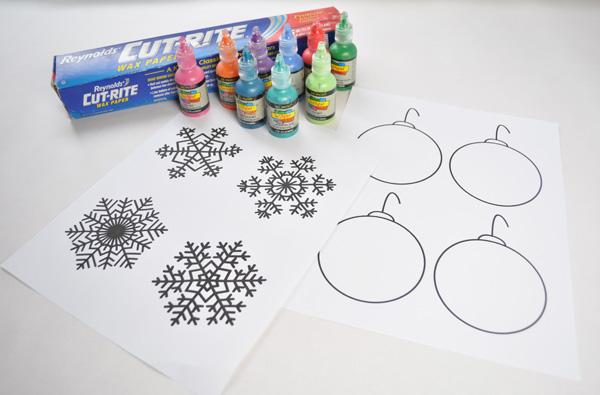 The instructions are pretty simple too. Your kids will love tracing their own designs. All it takes is a steady hand and some patience. Simply place a piece of wax paper over the templates, and trace with your puffy paint color of choice.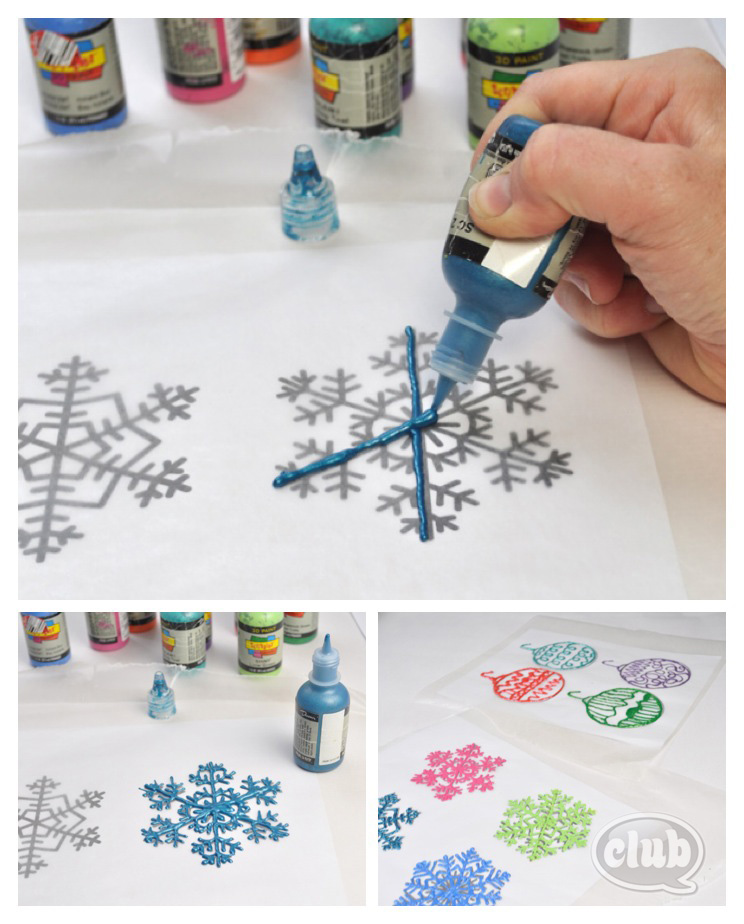 For the ornament templates, I left the middle empty, so you can create your own fun designs. Just keep in mind to make sure all of the lines connect and touch each other.
When you traced all of the designs you want, let it dry completely overnight. The trickiest part is then peeling them off of the wax paper. Peel them away very carefully and slowly. I noticed that the ornaments with the thicker lines peeled off easier. If my 3D line was too thin, it tore and didn't hold it's shape.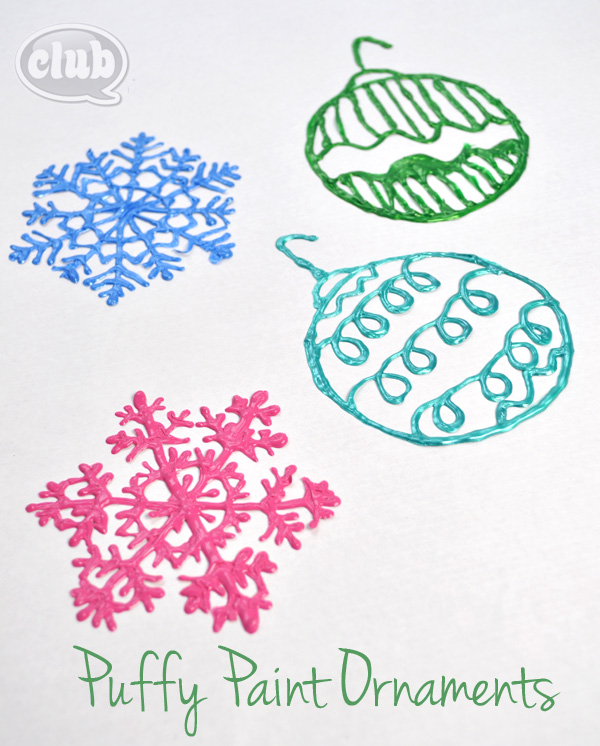 Then, I decorated the window with the finished designs for instant window clings. Use the warmth of your hands to secure onto the glass.
They look so cool peeking through them to the outside. We are having a rainy, cloudy day outside, so it's great enjoying the festive snowflake and ornament window clings from the warmth of the indoors.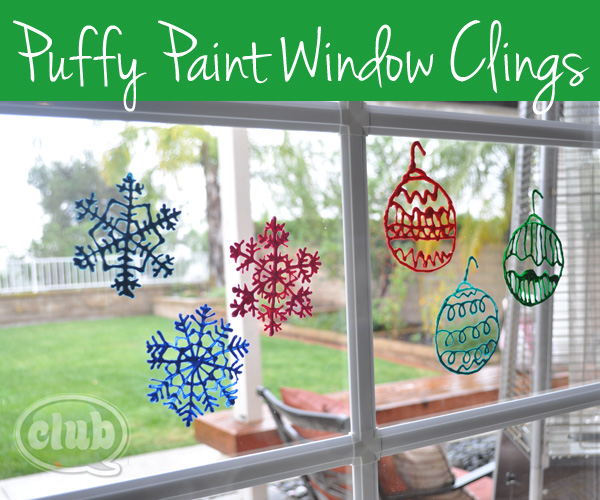 This would make a great family project or boredom buster while the kids are out of school. Enjoy!
Happy holidays and happy crafting!
Update: there have been many comments and questions about this super fun kids craft. I've done a follow-up window cling post with my top tips after testing many different brands of puffy paints and surfaces. And I've provided two more fun templates to use: Check it out here: Mustache and Glasses Puffy Paint Window Clings.

Oh, and did you know you can even make Puffy Paint Bracelets!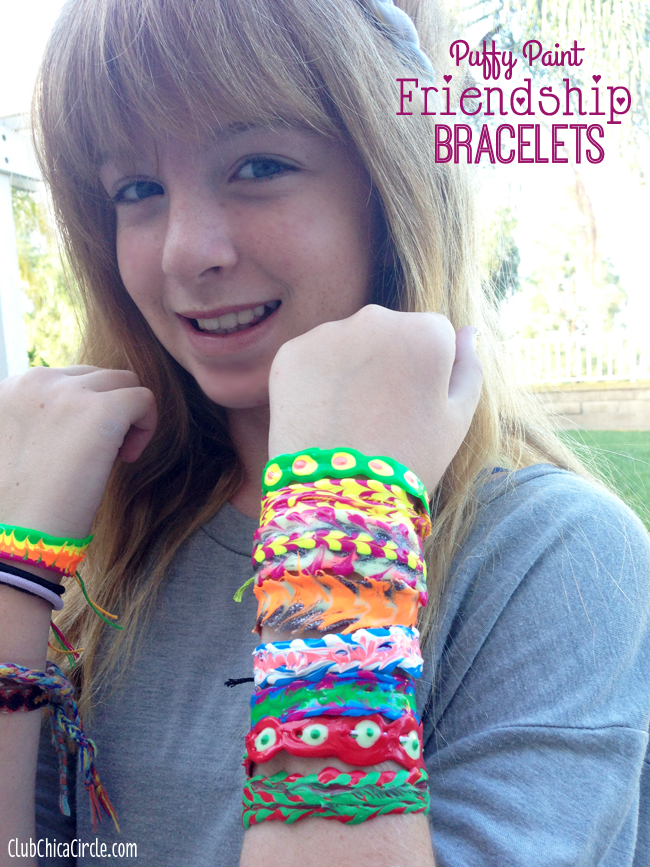 If you liked this post, and want more, you can subscribe to be on our mailing list here.
Feeling social? Follow ChicaCircle on Facebook or Twitter or Bloglovin, and follow me on Pinterest or Instagram.