Santa may have finished his list and is at the checking it twice stage, but I am still finalizing my gift list. The last week before Christmas countdown is on. This is the my tween's last week of school before the holiday break, and she has many holiday parties or performances to squeeze in before school lets out for two weeks. Today is her last girl scout meeting of the year, and a perfect time to send along homemade treats to all of her friends.
Today's post is a quick one, but good one. Many of you have liked the Owl Treat Bags Printable, and I wanted to create a Snowman treat bag printable along the same lines.
Here is what you will need to make your own Snowman treat bags: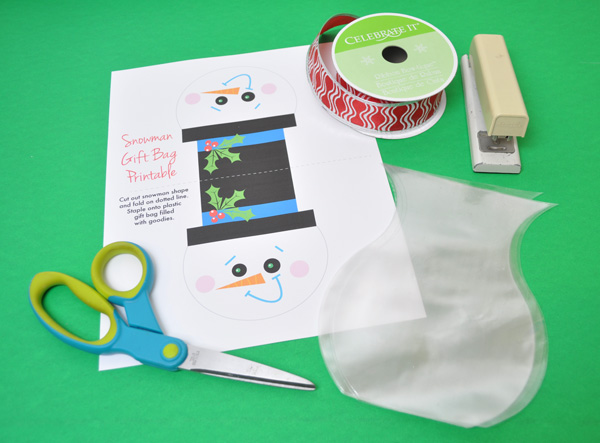 The only other thing you will need of course, is a treat to fill each bag with.
Print out the Snowman gift bag printable onto white cardstock paper. Cut along the shape and fold in half using the dotted line as a guide. Fill your treat bag with desired treat and tie with a thick ribbon. This will act as the scarf for your snowman. Then place the cutout snowman head printable at the top of the bag, and staple on his black hat to secure.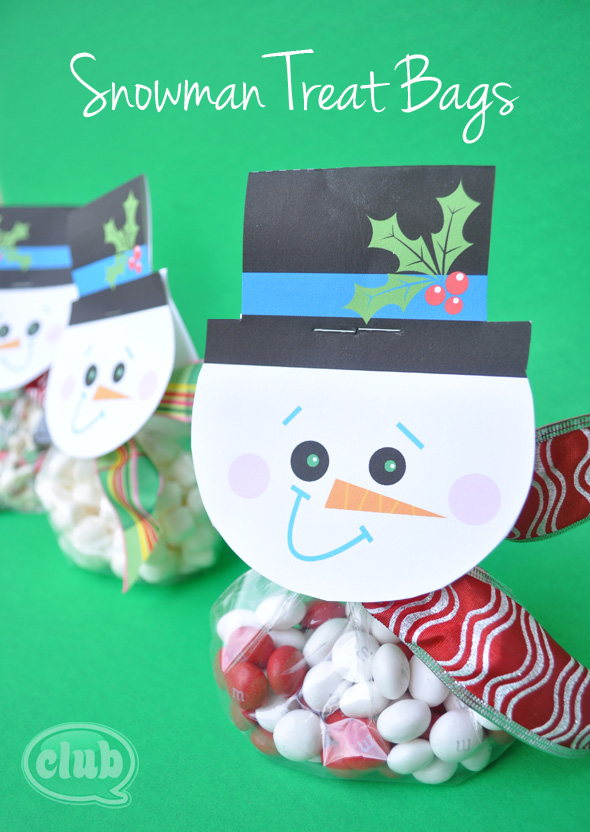 Peppermint red and white M&Ms are a good choice to fill your bag with. Or you could even fill with marshmallows and pair with a hot cocoa mix.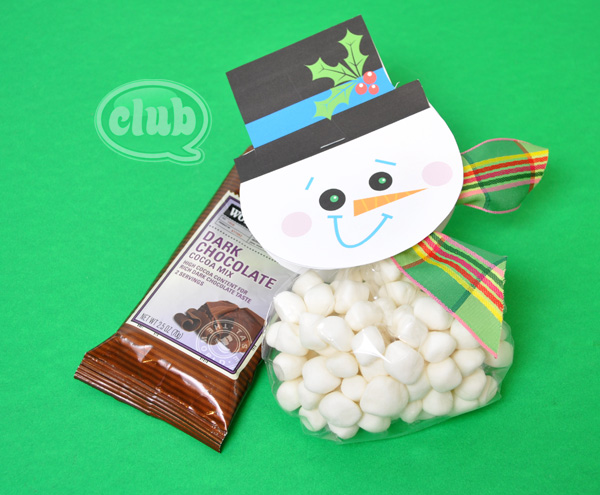 For the girl scout party this afternoon, I made a batch of reindeer candy bark from Your Homebased Mom that I featured in my 10 Tasty Homemade Gift Ideas round up. See the yummy results in the snowman on the far left.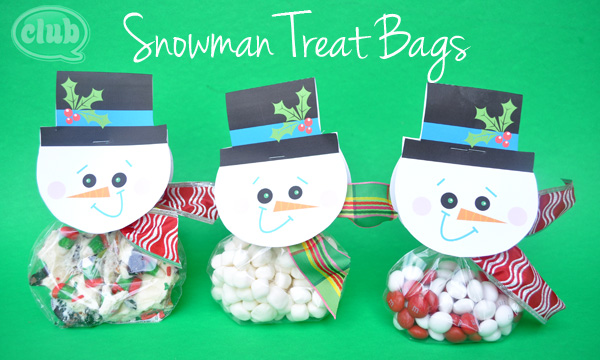 Hope you like the cute free printable and have fun making your own tasty snowman treat bags.
Happy holidays and happy crafting!
If you liked this post, and want more, you can subscribe to be on our mailing list here.