The countdown is on right? If you are parent, the countdown to Christmas began with Black Friday, or even Cyber Monday. Am I right? If you are a kid, the countdown to one of the happiest days of the year begins December 1. Every year we usually get advent calendars where each day is filled with a piece of chocolate and at the end of the month you throw the whole thing away. This year, we got a little more crafty. I love all the cool crafty advent calendar ideas that are out there, and I was inspired by this pizza tin magnetic advent calendar on Pinterest. After a little research, I found some inkjet magnet sheets that could be printed on. And then, I thought, what if I pair that with a 24 mini muffin or cupcake pan? And I designed some cool magnetic ornament covers for each hole? And I filled each cupcake hole with candy, chocolate, earrings, erasers? Okay, I think you get the point.
Today's post is all about how to make your own cupcake tin advent calendar, including free printables for you to use as well.
The only supplies you will need are:
Grab the free printables here:
Advent calendar printable days 1-12
Advent calendar printable days 13-24

Print out the templates on the magnet sheets. Cut them out with a paper cutter. Amazingly, the magnet sheets are thin enough to be easily cutter with a paper cutter, but a scissors or XACTO knife would work too. Fill each cupcake well, and close up with each magnet square. You can orient your cupcake advent calender horizontally or vertically. Then to customize even more, glue on some fun trim or ribbon. Some muffin tins have holes on the top, that you could even use for a hanger. Simply string a ribbon through and hang on a wall.
For my tween, I filled each cavity with a variety of chocolate candies, earrings, cute erasers, hair bands, etc. Every day is a different treat!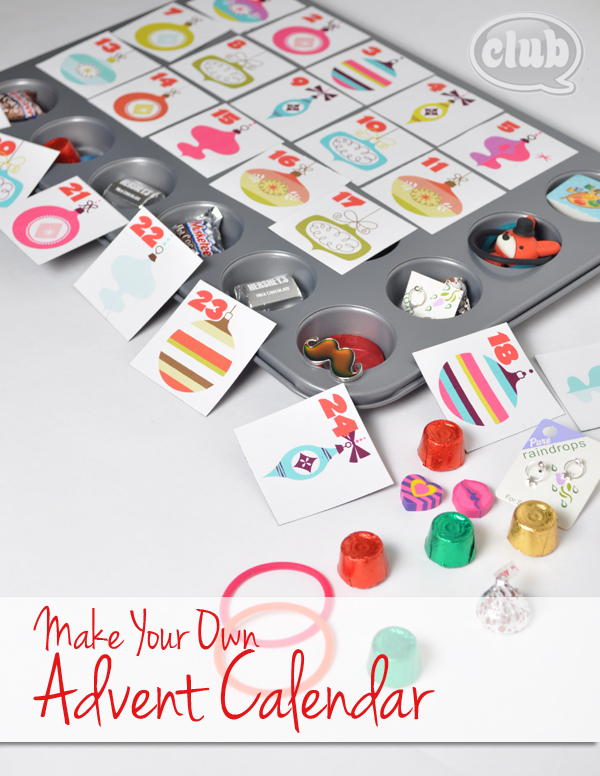 Now, beginning on December 1st, she can open each cavity and take out her treat for the day. When all of them are open – you know it is Santa time! Hooray!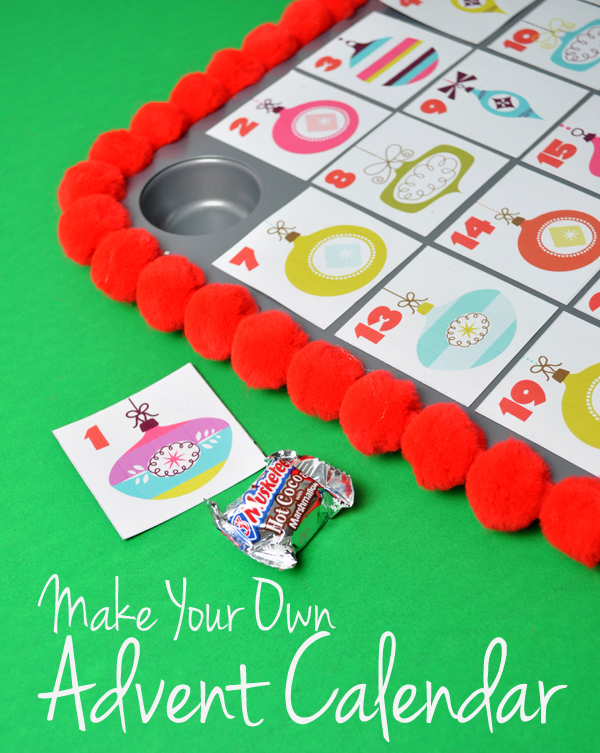 Enjoy! And happy crafting!
If you liked this post, and want more, you can subscribe to be on our mailing list here.