I had to get one more craft idea in for my Owl Obsessed Series – although I can't promise I won't craft them again – because they are so fun and cute to craft! This one is a quick, simple, yet satifying little owl craft. There are many crafty ideas out ther for crafting with clothespins, and the owl just called out to be drawn on the shape of a traditional wood clothespins. I bought the kind at my local Michael's that are labeled "Doll Pins" because they are flat on the bottom for standing up.
The other supplies I used were a thin permanent marker. I used a really thin one to get lots of details. I also used a variety of colored pencils. That's it!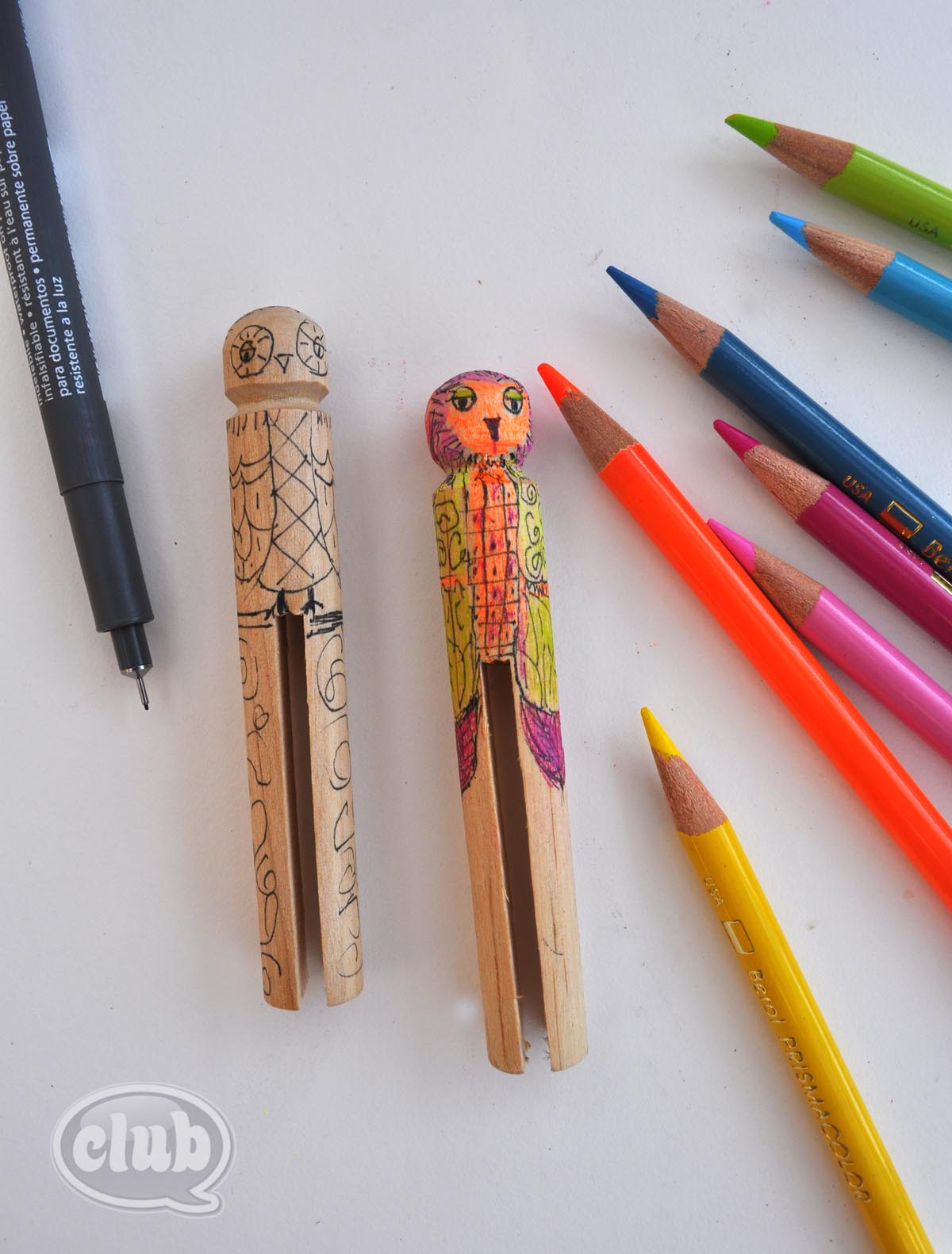 The instructions are just as easy! I started by drawing in an owl on the clothespin with the thin black permanent marker. I round shape at the top I used for the head. I drew in two long wings along the sides, and added feather details and patterns along the belly and the wings. With a steady hand, I was able to get in lots of little details on my owl clothespin craft. After I was satisfied with my clothespin owl creation, I colored in the various parts of the body with nice brightly colored colored pencils. Lovely.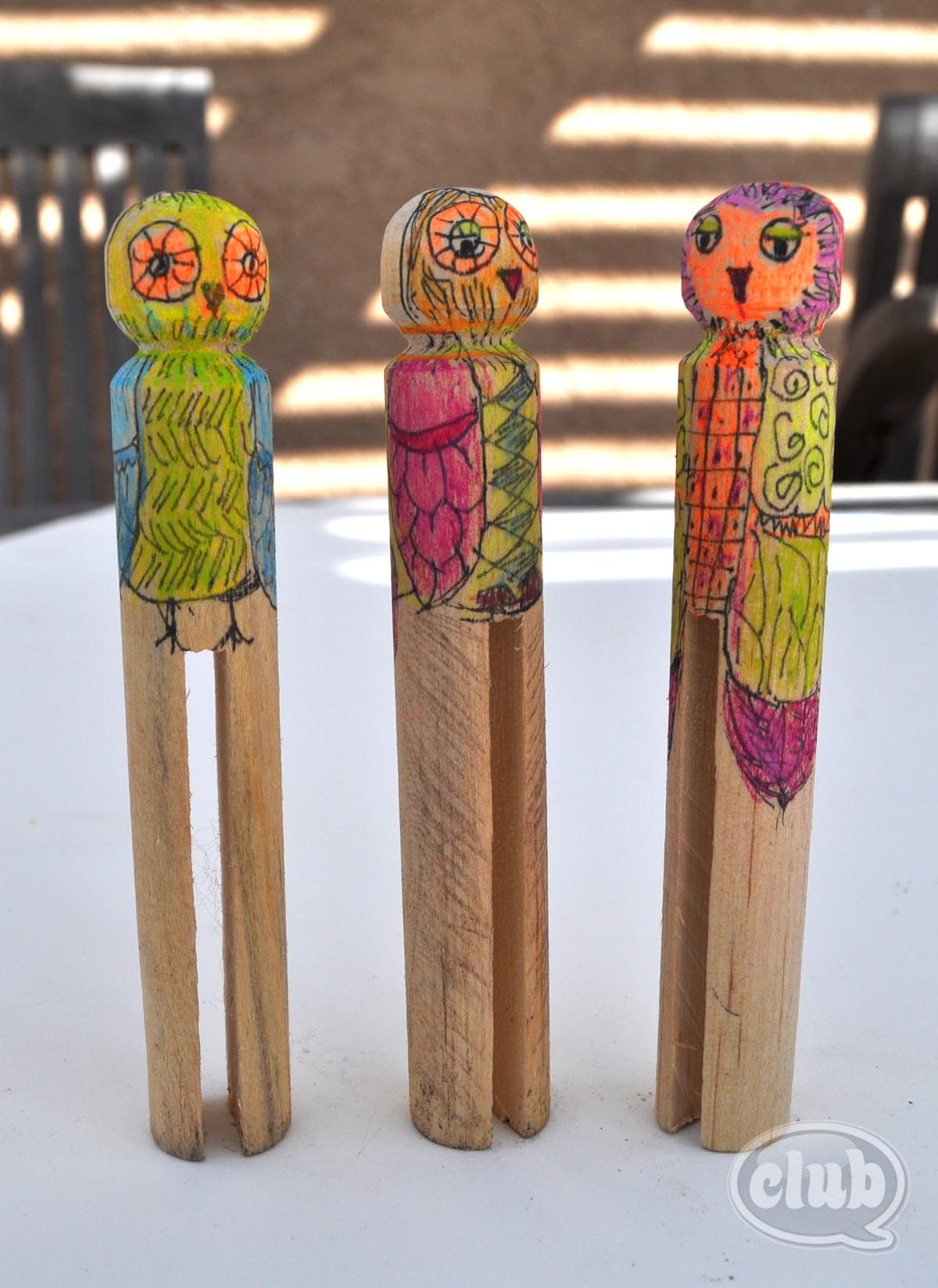 Ok, then of course, my next thought was, now what do you do with the clothespin owl buddies? I thought it begged to be put into a planter where they can happily reside and add a little flavor and character to a potted plant. My rosemary herb plant now had a few owls that are happily perched in the dirt next to it. Love it! Happy Owl Crafting!
Stayed tuned for my next obsession……. = )
HOOT-HOOT!
If you liked this post, and want more, you can subscribe to be on our mailing list here.
Or if you want instant access anytime we post a new article, subscribe to our RSS feed here.