Disclaimer: this post is sponsored by DecoArt. All opinions, ideas, and images are completely my own.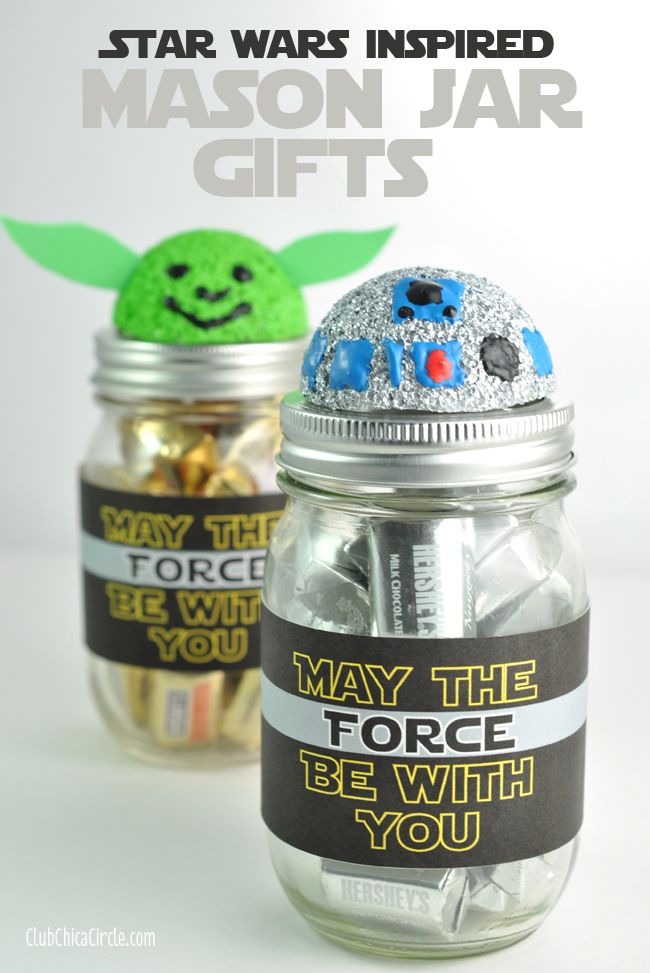 Ready for a little geek crafting?
I have really fond memories of seeing the first three Star Wars® movies as a kid. When I was just a tween myself, my dad would take me and my sisters to the "big" movie theater downtown and we would turn it into a whole day event. This was back in the days when you could bring in your own food and popcorn into the show. I remember popping up two big Trader Joe's paper bag-sized amounts of popcorn to take into the theater! Can you even imagine?!
And Star Wars was one of our favorite family movies to see.
Now, with all the original movies on DVD, I can share them with my girl and we can make our own family movie event in our home. We want to plan a movie marathon with the original three movie that I saw as a kid.
Now that the newest Star Wars is coming out this year, there is so much fun Star Wars fever out there. Today's craft DIY is inspired by two of my favorite Star Wars characters—Yoda and R2-D2.
I love making homemade gifts, especially when they come in jars! Last year, I made these cute Santa and Elf hat gift jars.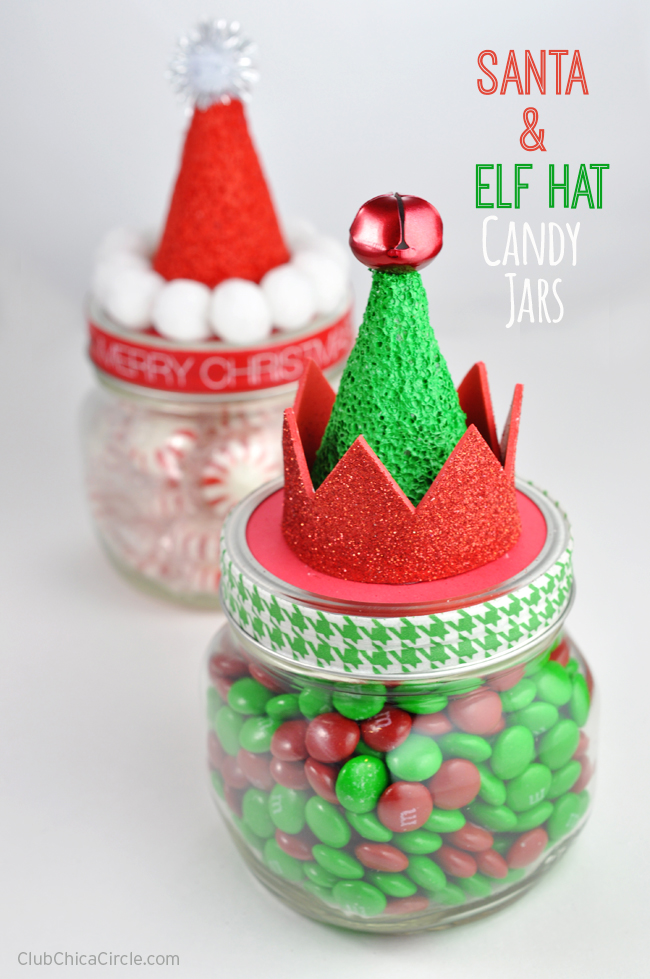 This year, it's all about that galaxy far, far away…
To make my Yoda and R2-D2 Star Wars inspired candy jars, I used:
2.5″ diameter foam balls
Americana® Multi-surface Metallic silver acrylic paint
Americana Multi-surface Satin Apple Green acrylic paint
Americana Writers in Calypso Blue, Black Noir, and Christmas Red
Sponge brushes
Green craft foam sheet
Craft stick
Scissors
Glue Gun
Pint-sized Mason jars
"May the Force Be With You" gift label (free printable included below)
Tape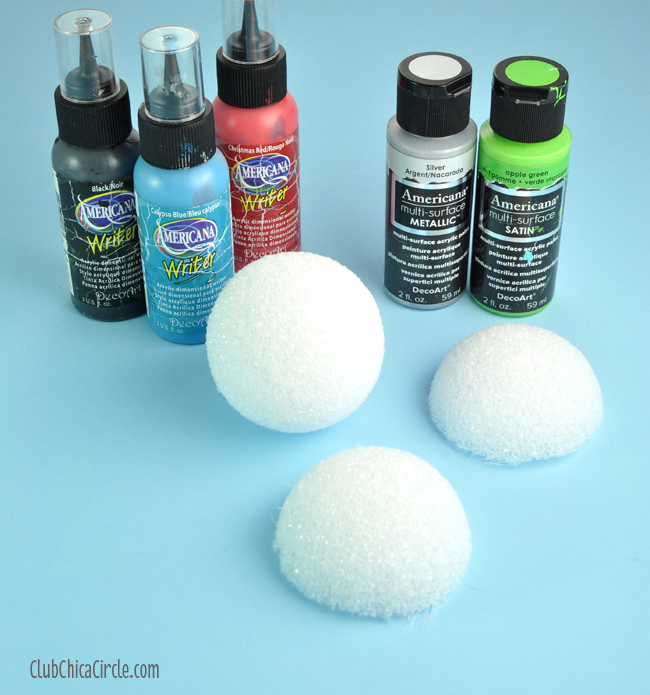 First step is to cut one 2.5″ diameter foam ball in half. I used one for my Yoda head and one for my R2-D2 head. I used a foam cutter which is basically a heated long piece of aluminum, but you can use a serrated knife. Just make sure to get as clean as cut as possible.
Then I painted one half green for Yoda and the other one silver for R2. I used my sponge brush to "push" the color onto the foam surface.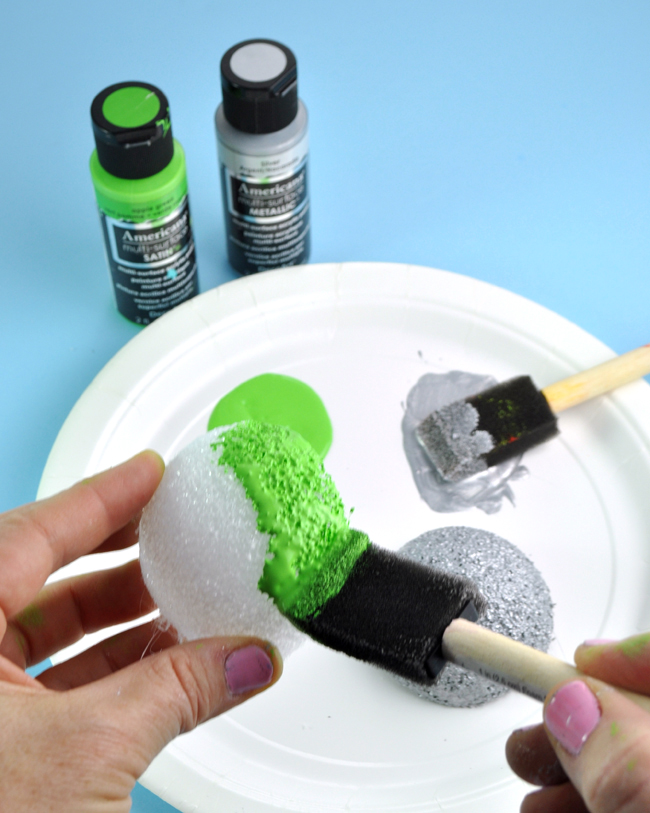 Then I let my foam pieces dry completely before adding the details for each.
I used the Writers, with the pen-like tip, to add the details. I started with blue electronic details for R2, then the black, and finally the red.
For Yoda, I used the black Writer to first draw in a nose, then a cute smile and eyes. While I let R2-D2 dry, I cut out Yoda shaped ears out of green craft foam, making sure to leave about 1/4″ extra at the inside end. To attach each ear, I used a craft stick to first puncture a slit in the foam, and then I slipped my "ears" right into the slots.

Once my heads were dry, I used my glue gun to glue it to the top of my mason jar lid. I glued it to the outer rim of the lid so that I could easily still open the jar to get the contents inside.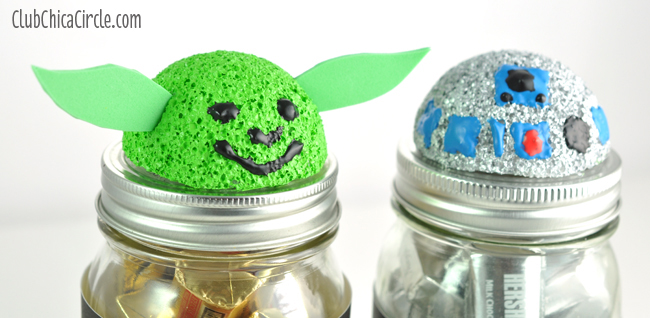 I filled my jars with gold and silver wrapped chocolates that looked great with the gift label I made.
You can grab you own copy here:
May the Force Be With You printable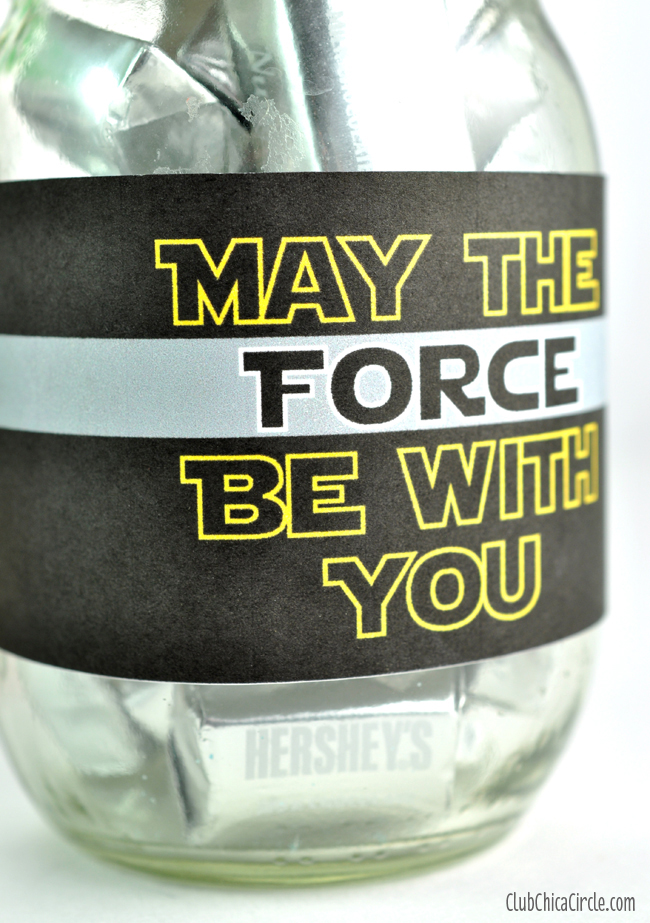 I cut out each label and taped it around each jar.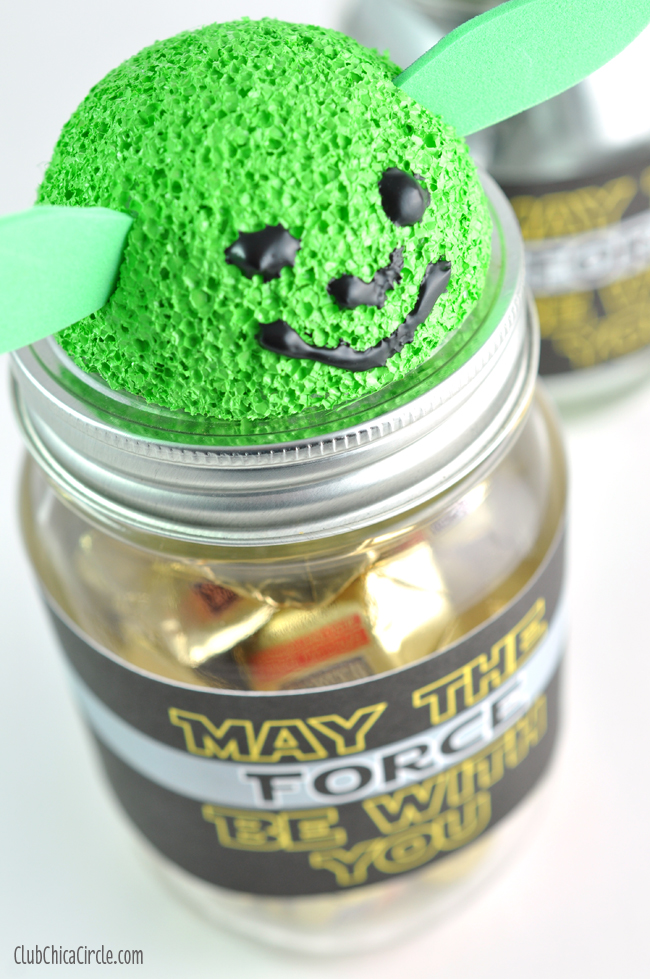 I love how they turned out!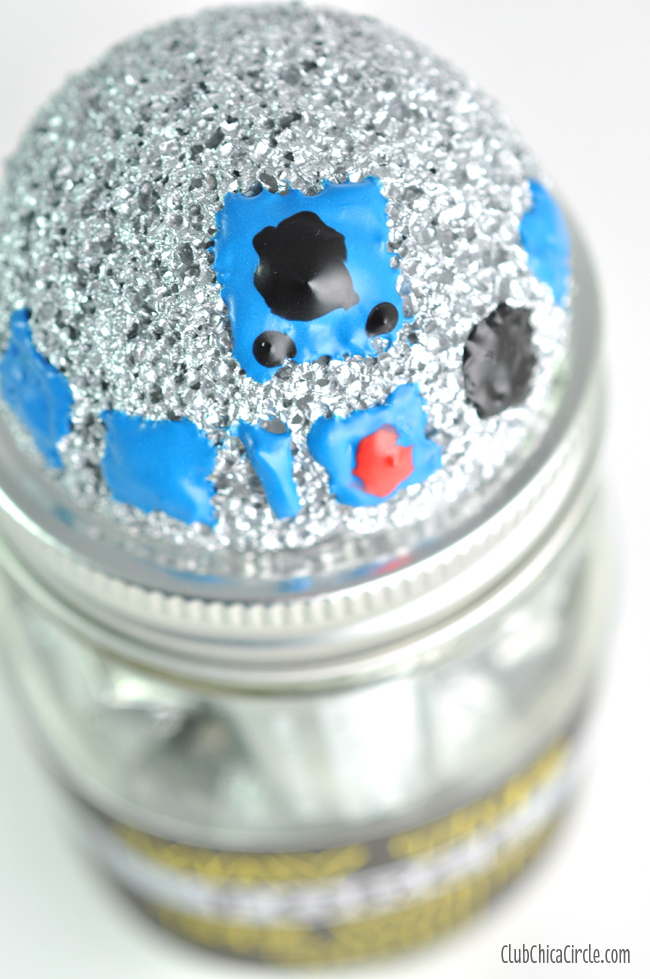 So simple and so fun to make!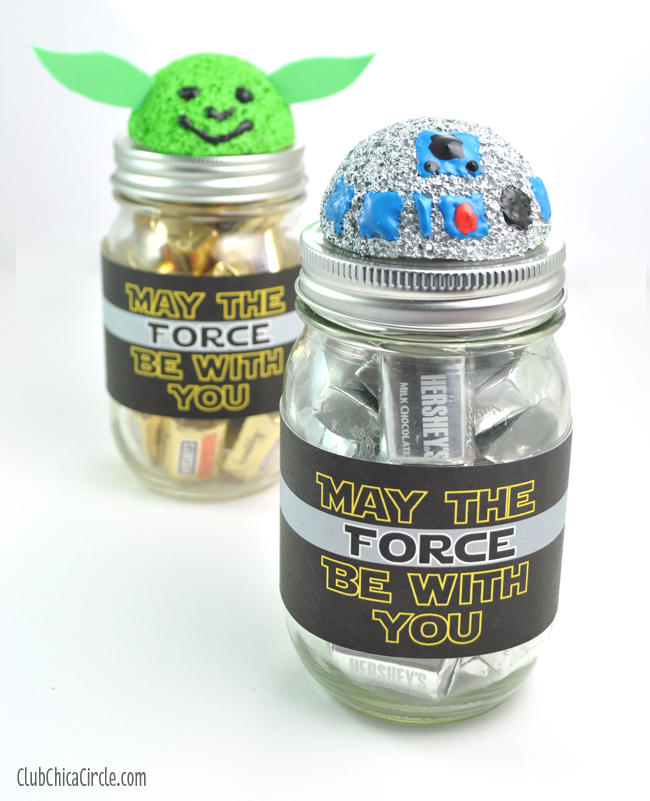 And the best part is that they will make great teacher and neighbor holiday gifts this year!
Happy Geek Crafting!

Disclaimer: this post is sponsored by DecoArt. All opinions, ideas, and images are completely my own.