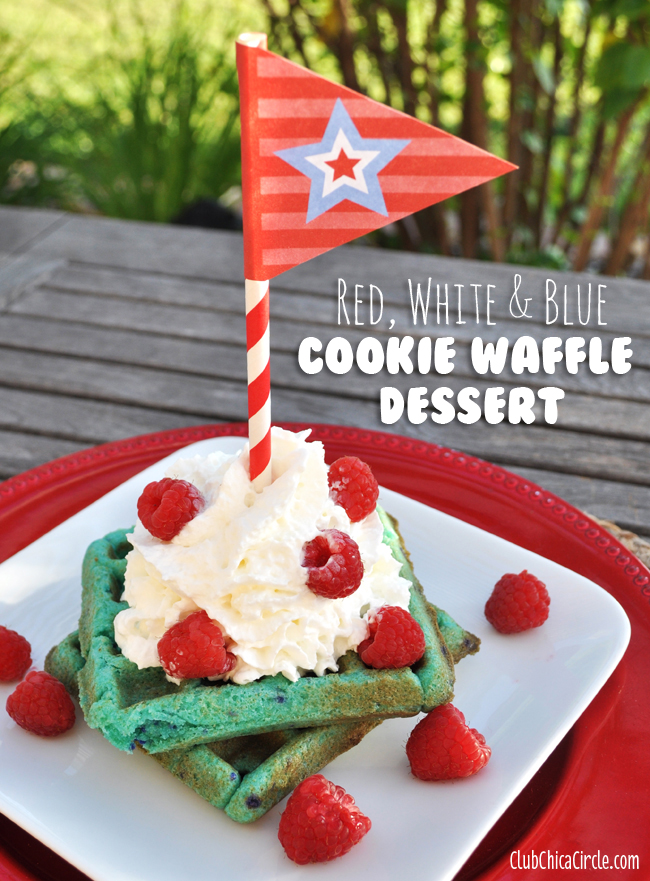 Today I'm showing how I started with a cookie mix, but then turned them into yummy waffles.
But the 1st question I have — is it a cookie waffle or a waffle cookie?
I went back and forth trying to decide which one I was making. = )
Either way, these blue raspberry cookie waffles turned out delicious! It was a definite crowd pleaser with the kids when I was testing out this recipe idea.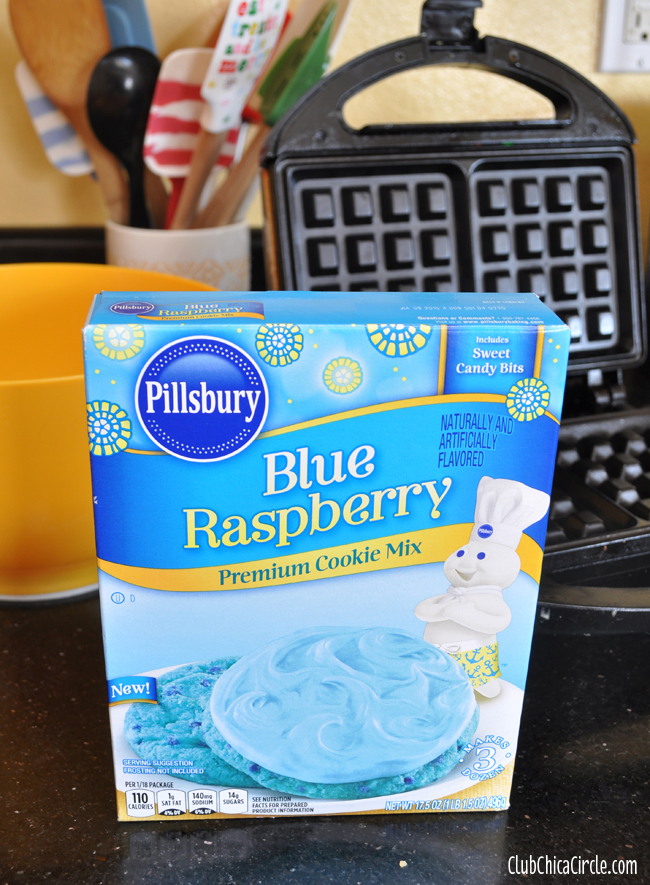 I started with Blue Raspberry Cookie Mix, which was intriguing enough to try, but I wanted to put a little spin on it and try it out on the waffle iron.
But first, I needed to get the batter to the right consistency.
Following the ingredients needed on the back of the box, I added an extra egg, 1/2 cup water, and 1/2 cup of pancake mix (I used the kind where you only need to add water) to the batter.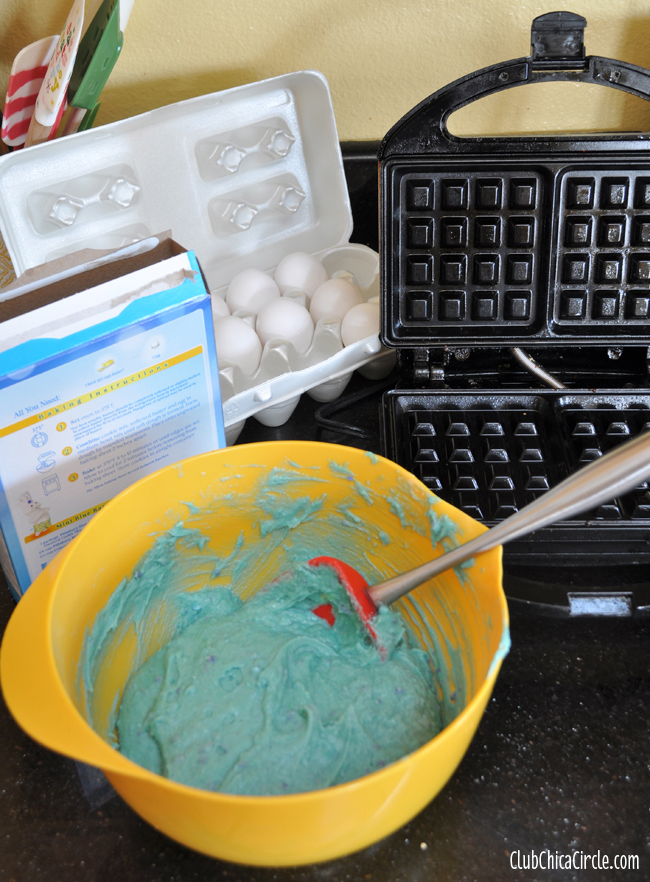 This made the batter less dough-like and more waffle batter-like. It thinned it out the a nice consistency, but then the added egg and pancake batter helped hold it together in the waffle iron.
Then I just cooked them as I normally would make waffles.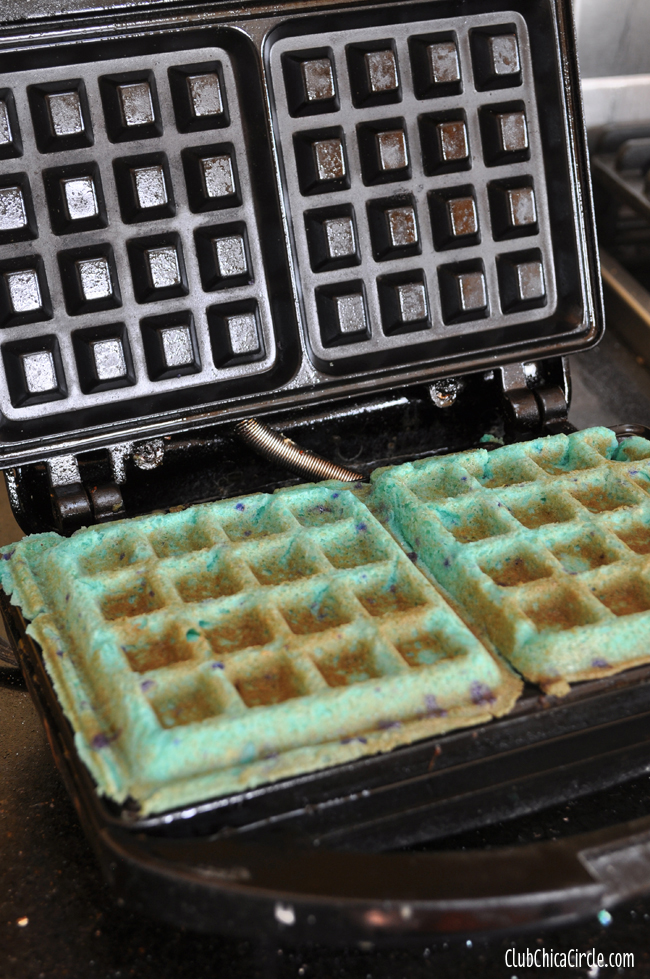 What came out of the waffle iron was a yummy, crispy, yet moist cake-like cookie waffle.
Whew, that's a mouthful of words, but it was all of those things. YUM!
In my sister's opinion, it's like eating a muffin top – crispy on the outside, but moist and cake-like on the inside.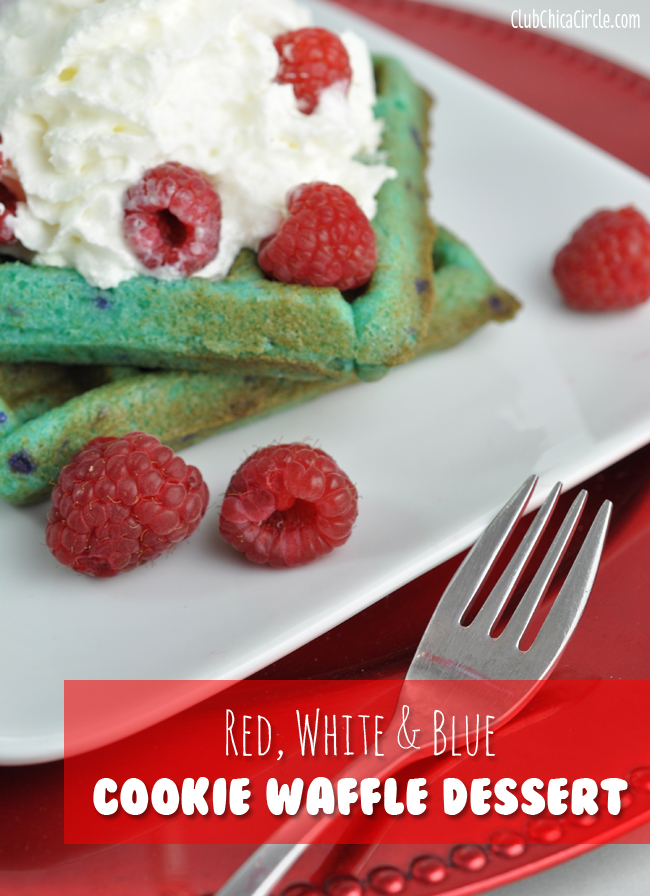 I topped them with whipped cream and add fresh raspberries to complete my red, white and blue dessert idea.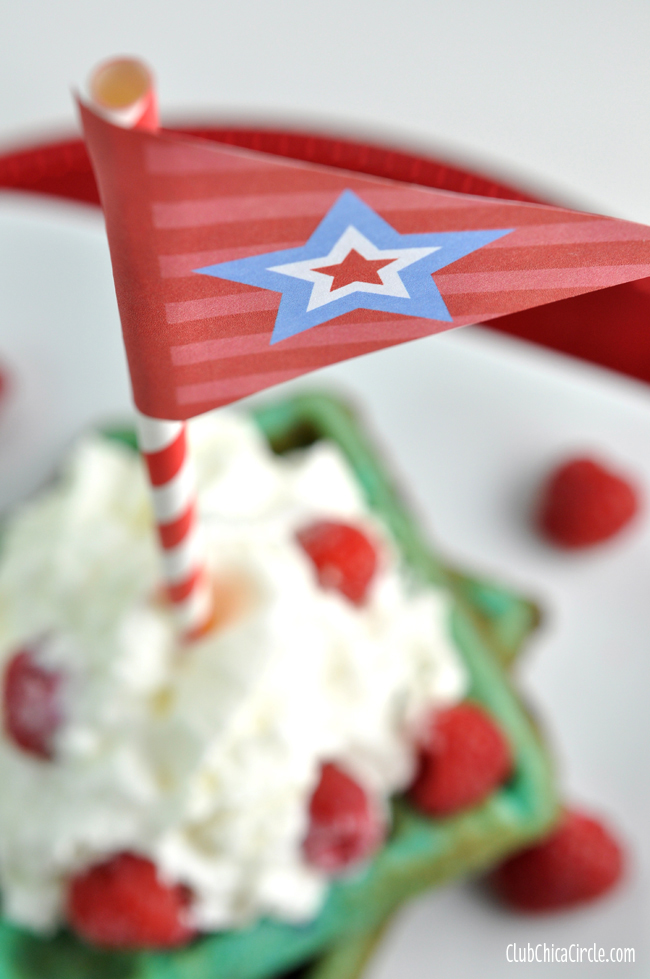 To make it even more festive, add a patriotic flag on the top. I cut them out and taped them to the top of pretty paper straws.
Grab your free printable here:
4th of July Patriotic Party Flag Free Printables
You can use the free printable party flags to make great cupcake or dessert toppers, straw decorations, or even string a bunch together to make a flag garland.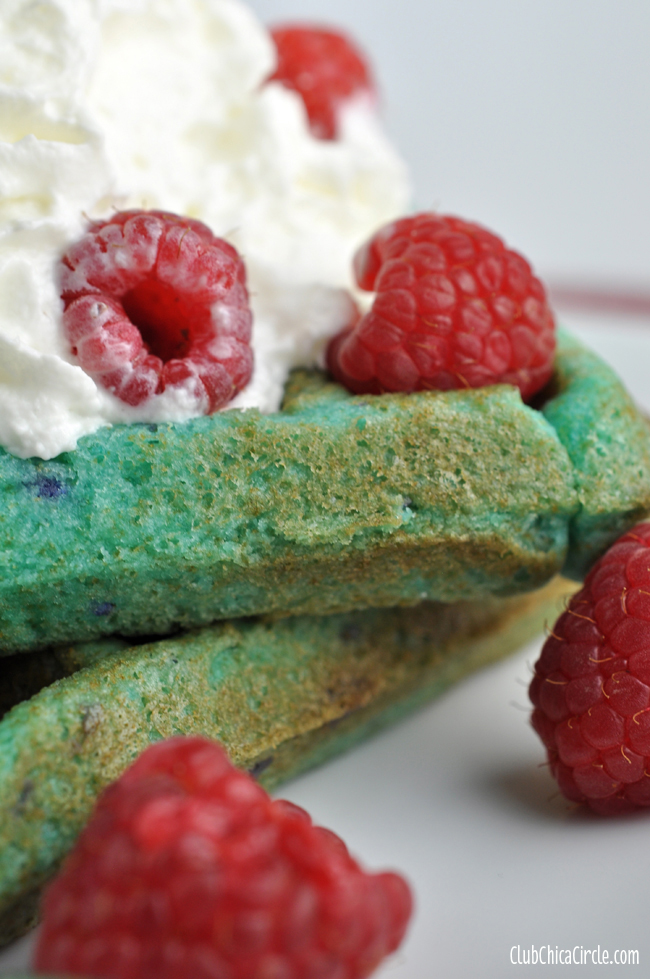 Have you ever made cookies in your waffle iron? Now that I know it worked with the fun blue raspberry cookie mix, I can't wait to test out and try other flavors.
The blue raspberry cookie waffles topped with fresh raspberries and whipped cream is a fun dessert to try for the upcoming 4th of July weekend – or do I dare say for breakfast? = )
From our family to yours, we wish you all a safe and happy holiday!
Happy Crafting!
If you liked this post, and want more, you can subscribe to be on our mailing list here, and make sure to get your free Cupcake Toppers Printables for Every Occasion.

Feeling social? Follow ChicaCircle on Facebook or Twitter, and follow me on Pinterest or Instagram.