My daughter and niece are already talking about how they want to wear their hair for the first day of school. It seems like just yesterday we were figuring out the 5th grade graduation looks. We have flat irons, but lately the girls have been getting more interested in curly hair. With the luxury of some later bedtimes for the girls this summer, we recently used the extra nighttime hour to go retro with soft foam hair curlers.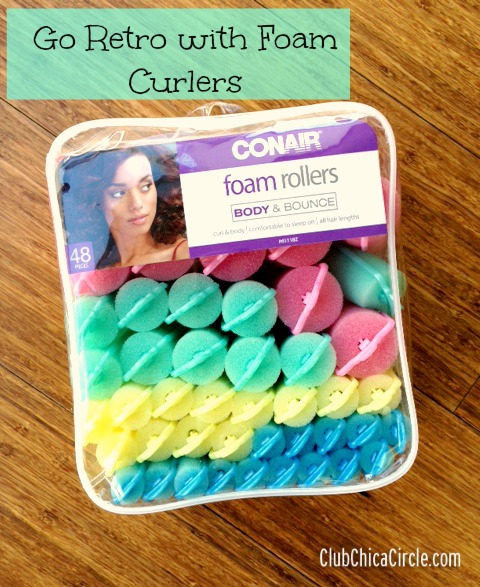 A recent shopping trip to CVS triggered our curler experiment. I came across a package of Conair foam curlers that transported me back to my younger years in Rockford, Illinois. I had a flashback to my tween/teen years and using soft curlers to achieve my very amazing (not) curls.  The packaging seems the same today as when I first found them in my mom's hair styling stash many years ago. At the time, it was my answer to getting curls without the inflicting more curling iron burns on my eyelids.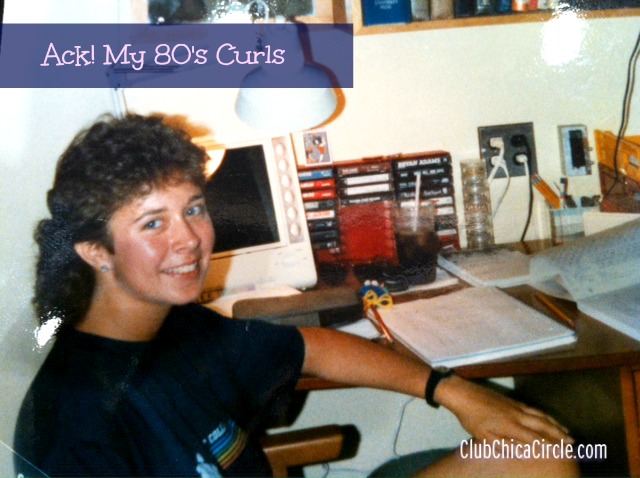 With curls on the brain (pun) and two tweens anxious to ward off summer boredom – we went retro and brought home a couple of packages of curlers to try on the girls' hair.
For our experiment, I rolled the curlers for the girls while their hair was still damp. The girls slept on the soft curlers overnight. We didn't use any product (but hair mousse is an option).
More important than the curls was the fun, the giggles and the hamming it up for the camera: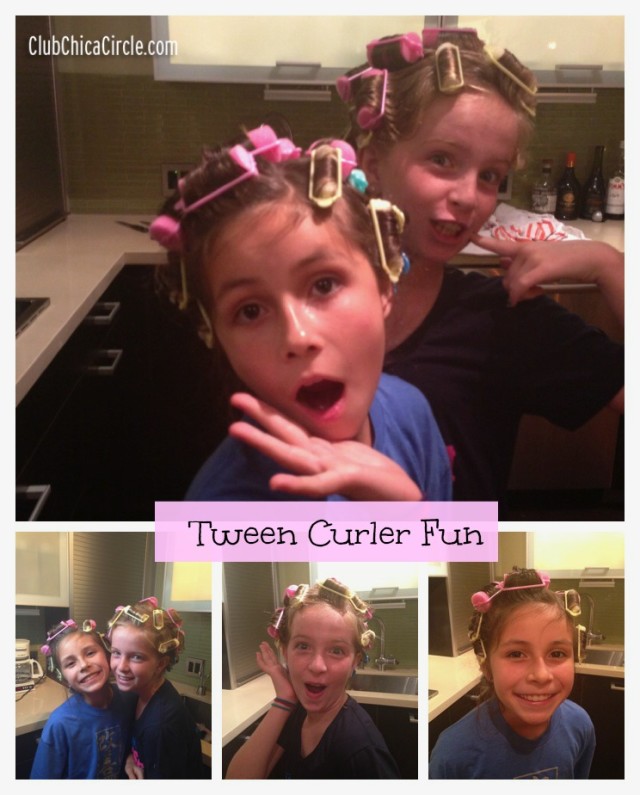 A few tips that worked for us:
Start with damp hair
Take small sections of hair and roll entire section around the foam- ensuring the ends are cleanly rolled in.
Roll sections of the hair away from the face
Start at the top of the head and work your way down and back
Allow hair to completely dry before unrolling (sleeping is possible with the curlers left in overnight)
Even without any hair product, the girls woke up with plenty of curls (and more hamming it up fun):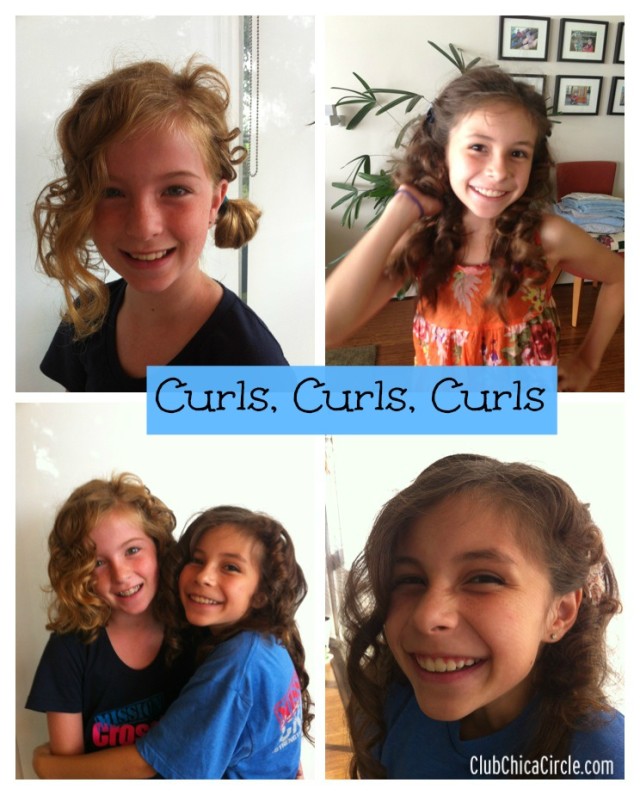 Do you have any good curler tips or stories? Are your kids planning their first day of school?  Share in the comments below!
If you liked this post, and want more, you can subscribe to be on our mailing list here.
Follow Lynnee's boards on Pinterest and Pauline's Club ChicaCircle boards here. You can also find  Lynnee Jimenez on Google+.