Have you started planning your menu for Thanksgiving yet? Thanksgiving is one of those lovely holidays where it is all about family, and food! Lots of yummy delicious food. One of my favorite Thanksgiving vegetable side dishes is sweet potatoes. There is something about the warm color, creamy texture, and yummy goodness of a cooked sweet potato or yam. We normally do the traditional mashed sweet potatoes with marshmallow topping, but this year I'm mixing it up a bit. I'm going a bit healthier, and if I do say so myself, a little fancier. When I was asked to try Country Crock's Pumpkin Spice Spread, I knew I had to pair it with sweet potatoes. My foodie husband immediately suggested a galette. The official definition of galette is French and is a general term used to designate various types of flat, round or freeform crusty cakes. I just like saying the word galette. It just sounds fancier, doesn't it? This galette is a perfect way to take a traditional Thanksgiving side dish, and turn it up a notch. And with the Country Crock Pumpkin Spice spread instead of butter, this dish is mouthwatering flavorful!
I started with a recipe from Epicurious (curated from Bon Appétit), and modified it by adding a pie dough crust and replacing the butter with Country Crock Pumpkin Spice Spread.
Here is exactly what I did:
Ingredients 
4 tablespoons of Country Crock Pumpkin Spice Spread
1/4 cup of packed dark brown sugar
1  1/2 teaspoons of minced fresh ginger
1  1/2 teaspoons of lemon zest
1/4 teaspoon of salt
3 medium sized sweet potatoes (peeled and sliced into thin rounds)
3 medium sized yams (peeled and sliced into thin rounds)
1/4 cup of all purpose flour
Lemon wedges
Prepared pie crust (like Trader Joe's pie crusts found in freezer section)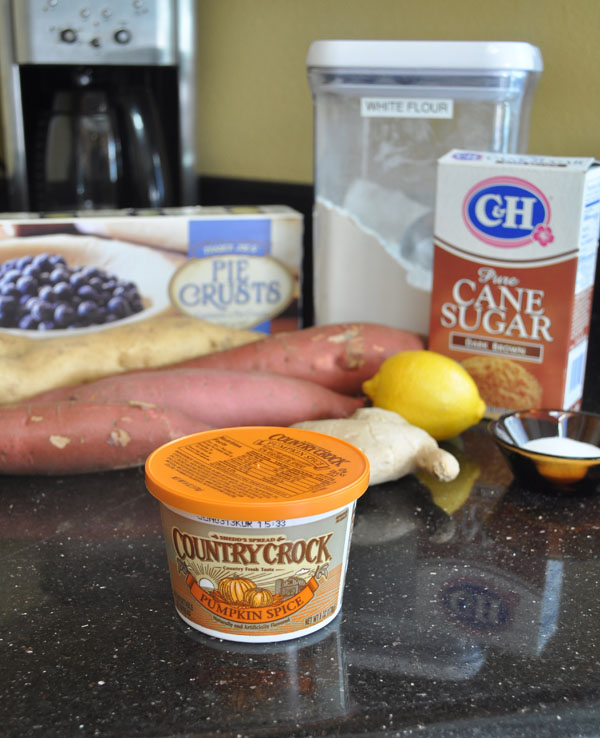 Step one is to make the yummy "sauce" that binds the sweet potatoes together. Prep the fresh ginger by finely mincing it (without the peel) and using a zester tool over the lemon peel to get the zest. I used almost one whole lemon. Don't skimp on using fresh vs. dried ginger – makes a huge flavor difference when using fresh.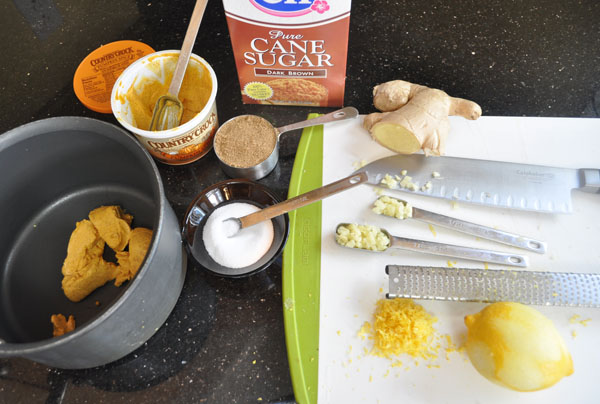 Melt Country Crock Pumpkin Spice Spread in a medium saucepan over medium heat. Add the brown sugar, ginger, lemon zest and salt; stir until sugar dissolves. Keep warm while you move onto the next step. Also, prep your pie crust in a pie pan or tart pan. I baked my pie crust in a tart pan that I sprayed with non-stick spray for 10 minutes after I let it defrost overnight.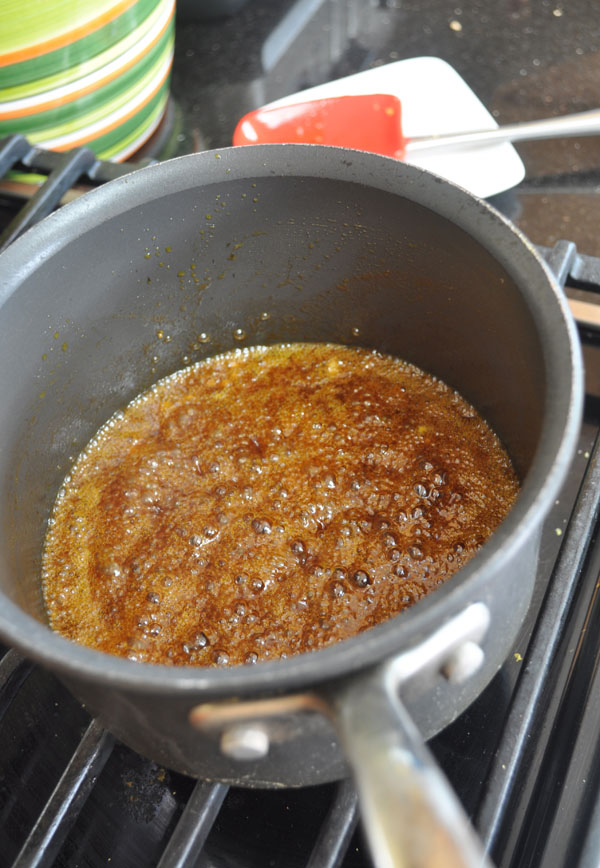 Next, preheat an oven to 400 degrees. Slice up your peeled sweet potatoes with a mand0lin tool or knife. I used a mandolin to get super thin rounds. You can certainly use a knife too. This is the step that will take you longest. Take the time to make thin uniform rounds. Your galette will look really fabulous and cook evenly this way.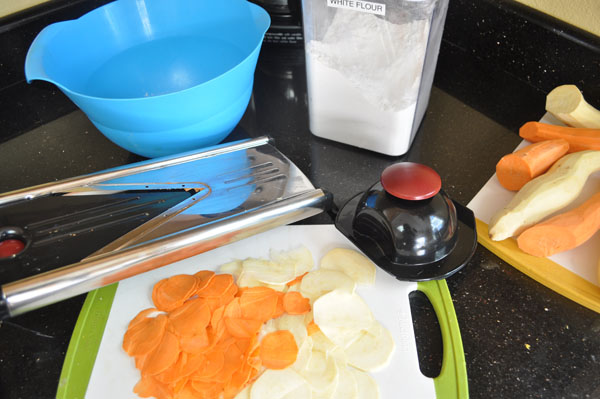 Next toss the sliced sweet pototoes and yams in a large bowl with the flour.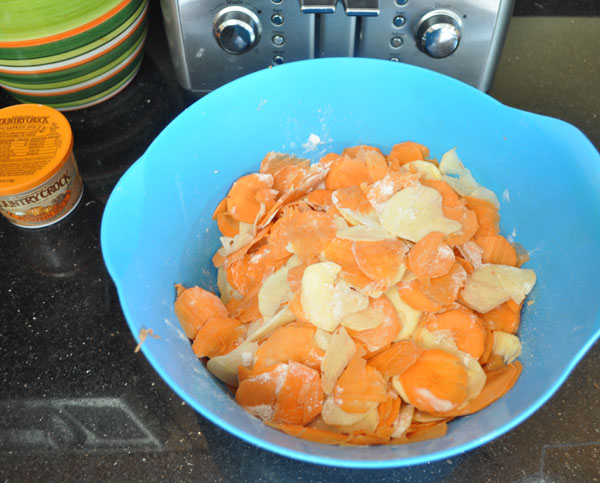 Now the magic begins. Pour the brown sugar mixture into the bowl and stir to coat evenly.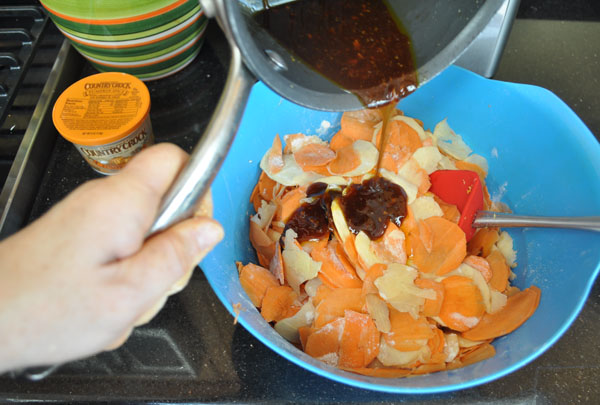 You are now ready to arrange the sweet potato yam mixture on top of your pie crust.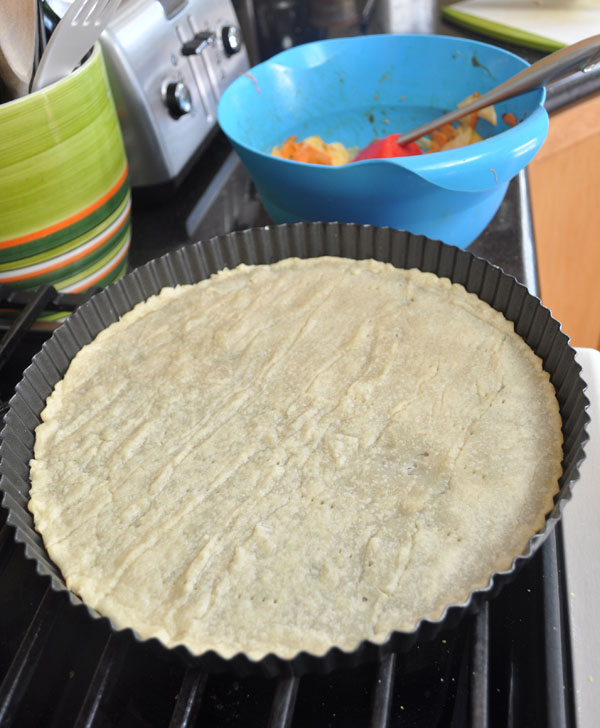 Pour the sweet potato yam mixture over the crust and arrange so that your circles are all laying flat. Press on the potatoes with a spatula to compress.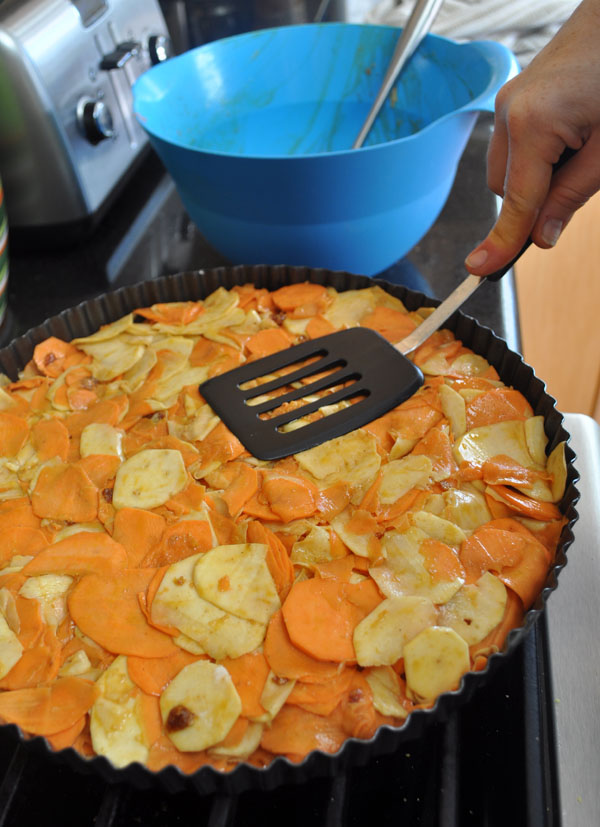 Cover completely with foil and bake for about an hour until the potatoes are tender.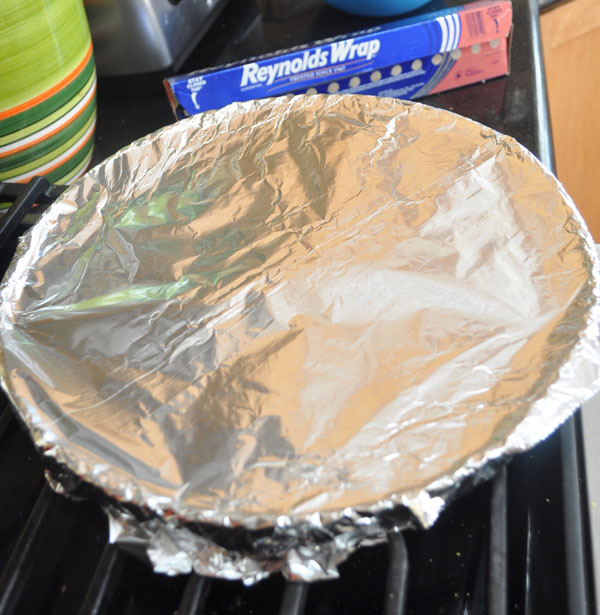 Uncover the potatoes and press down again to compact together. Bake for an additional 20-30 minutes. Take your galette out of the oven and let stand for about 10 minutes before serving.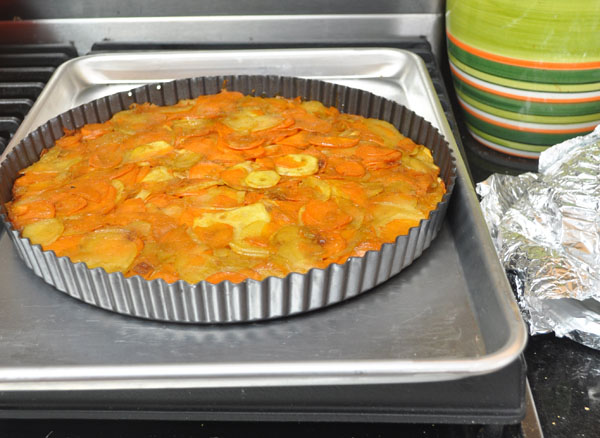 You can make this up to 4 hours ahead. Just reheat in 400 degree oven again for about 20-30 minutes. When you are ready to serve, cut up some additional lemon wedges for the plate in case your guests would like to add some additional citrus flavor.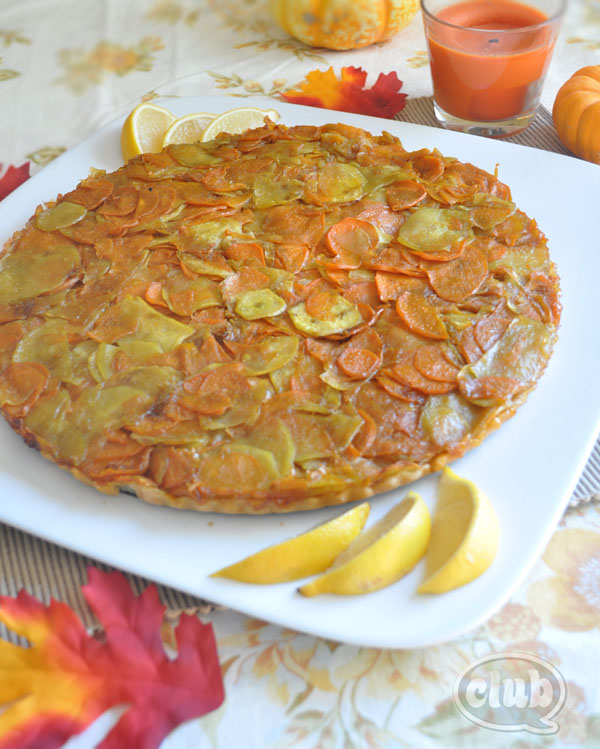 Now, slice into wedges and enjoy!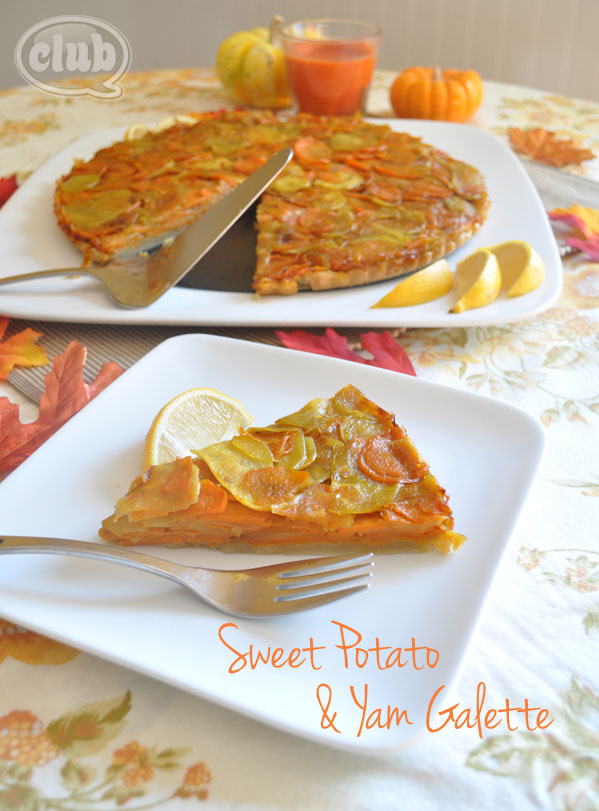 Ok, this dish was a winner! It got the thumbs up from my very picky foodie husband, and that is saying something. = )
Check out Country Crock to look for locations near you that carry the pumpkin spice flavor.
You can also visit crockcountry.com for veggie tips, recipes and more! Check out the Country Crock Chronicle in the Kitchen for more Thanksgiving side dish ideas.
Now for the really cool part – there is a giveaway!
 One lucky reader will receive a cool Thanksgiving Kit from Country Crock filled with:
Harvest Pumpkin Tiny Taper Holders
Set of 4 Italian Scalloped Bakers
10″ x 6″ 13" Wire Baker Rack
Enter today! Contest ends midnight on Nov. 13th. Winner will be announced Nov. 14th.
Happy cooking and crafting!
If you liked this post, and want more, you can subscribe to be on our mailing list here.
Thank you to Country Crock for being a sponsor. I was selected for this opportunity as a member of Clever Girls Collective. All opinions expressed here are my own.