Happy Monday! One thing I never thought I would say is that I have auctioned myself off. Yes, you read that right. My tween's school was recently holding a silent auction as a fundraiser and they were asking for donations for the community and parents for items to auction off. I thought, why not offer an afternoon for four friends or 2 mother/daughter teams to come craft with me one afternoon, and why not turn it into a crafty tea party too! I realize most people don't have my obsession with crafting, craft materials, a crafty office space and half of a garage filled with a variety of different craft tools and supplies. And my tween often has friends over where I pull out some items and create a project for them to work on.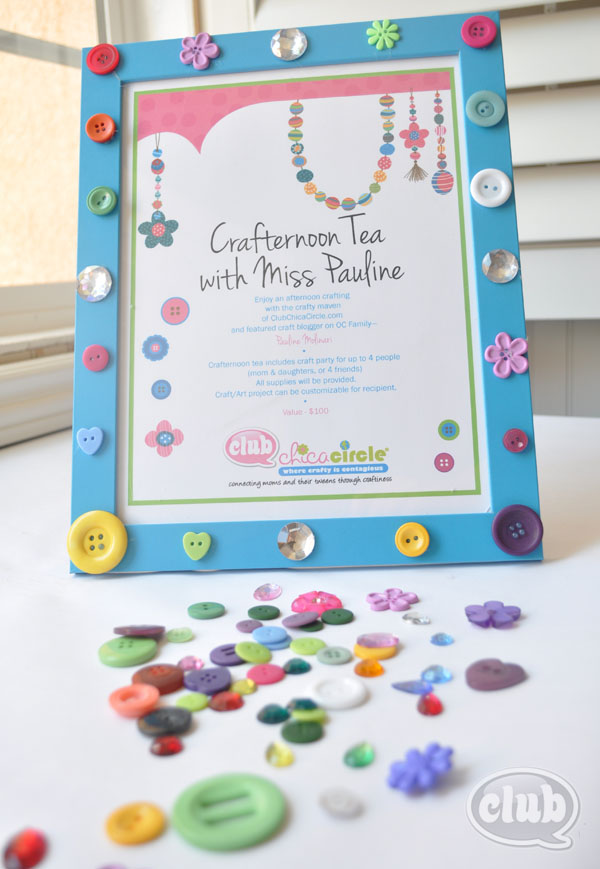 So I was pleasantly surprised to see a number of bids to spend the afternoon with me. One of my lovely Club subscribers actually won the prize, and I can't wait to coordinate my crafternoon with them. And I thought I would take a friendly poll.
If you won a crafternoon tea, what type of crafty art project would you most excited to participate in?
A. Something holiday related (Halloween, Thanksgiving, or Christmas for example)
B. Making a homemade gift for someone else
C. Painting on canvas
D. Food crafting – baking or creating fun yummy treats
E. I would want to be surprised, I don't have a preference.
Comment below with which one you would pick if you could spend a crafternoon with me where all of the supplies and project instructions were supplied.
Thanks so much for your participation.
Oh, and if you haven't already, don't forget to enter to win in our current giveaway of either a custom necklace or cupcake surprise gift box. Giveaway ends on Oct. 10.
Happy Crafting!
If you liked this post, and want more, you can subscribe to be on our mailing list here.