Last weekend, my tween and I joined our Girl Scout troop families for a fabulous night of camping. The fun included hiking, tree climbing, beachcombing and, of course, campfire food. One traditional campfire treat- banana boats – was a HUGE hit. Each girl made their own boat by topping a banana with chocolate chips and marshmallows, wrapping it in foil, and then throwing it on the fire.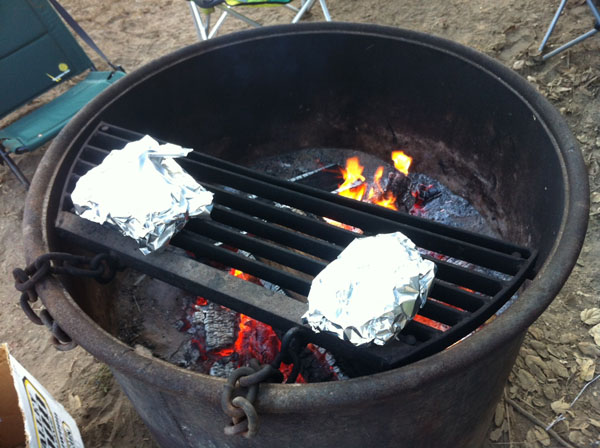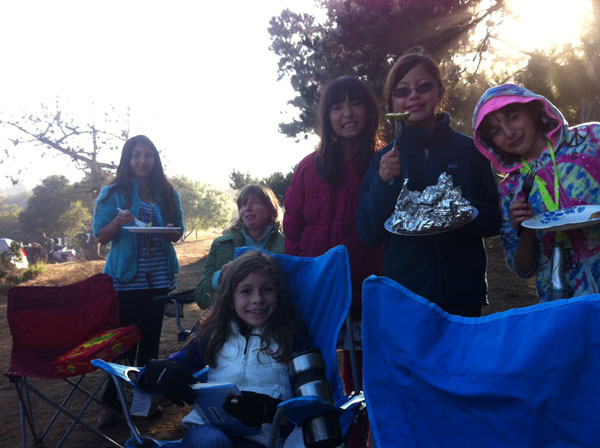 The boats were so easy and yummy- I wanted to see if I could bring the magic of outdoor cooking indoors. I added some additional topping options and came up with a crowd pleasing success (as confirmed by my twin 3-year old testers who ate more brussel sprouts and salmon to get a 2nd helping of banana boats). This decadent (and depending on the options – also healthy) treat was fun to assemble and will definitely be on the menu for our next slumber party or playdate visit.
For a party- set out your ingredients in serving bowls for boat assembly. Suggested options:
Bananas
Chocolate Chips
Mini marshmallows
Peanut butter
Coconut
Chopped walnuts or peanuts
Whipped cream
Sprinkles
Here is how I assembled the banana boats:

To assemble and cook the banana boats:
Preheat oven to 375 degrees Fahrenheit
Split the banana lengthwise – opening up the banana to allow room for toppings
Fill the banana with your favorite ingredients (marshmallows and chocolate chips are the traditional campfire banana boat toppings)
Wrap each banana individually with heavy duty foil (use a Sharpie marker to label the foil with each person's name to avoid confusion)
Bake on a cooking sheet or pan for 15 minutes
Remove carefully – and top with whipped cream and sprinkles, if desired
Enjoy!!
My favorite banana boat combination included dark chocolate chips, a few marshmallows, a dollop of peanut butter, coconut & chopped walnuts. It was so gooey, yummy, easy and satisfying.
I hope this inspires you to build your own banana boat party treats. Please share your winning taste combinations below!
If you liked this post, and want more, you can subscribe to be on our mailing list here.