Disclosure: This post is sponsored post brought to you in part by PomTree Kids and Blueprint Social. All ideas, images, and opinions are solely my own.
I had the pleasure of testing out the new PomTree Kids Kits from Darice recently with my tween. This new line of kits is geared towards pure imagination and creativity. The concept is simple, which makes it perfect for kids of all ages. Their claim to fame is, "No glue, no mess." Each playset is filled with pieces with either a sticky back or interlocking features requiring no messy glue.
My daughter and I turned one of the Mega Kits and Sticker Tubs into an old school shadow box TV.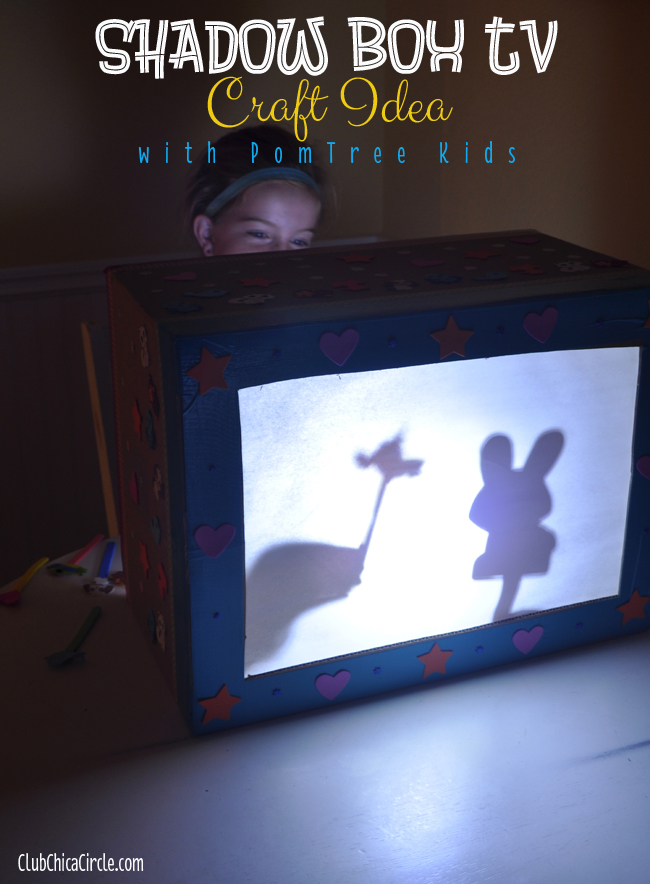 First, let me explain a little bit more about each kit. Each playset and kit allows the child to explore his/her imagination. Playsets come with paper, foam and felt stickers so the child can design & decorate to their own liking. There are stand alone playsets, where kids can build a cute 3D Post Office, Pet Swing, or Creamery.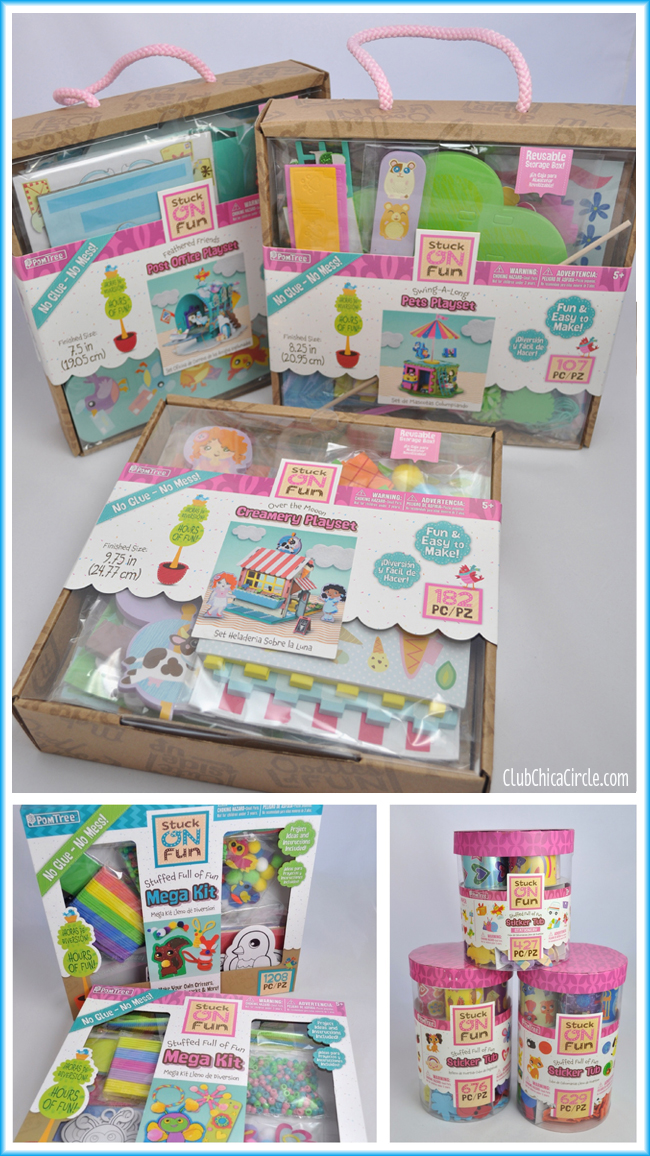 And then there are the Mega Kits, with over 1000 pieces filled with a variety of craft materials like beads, pipe cleaners, foam and board pieces, loads of stickers and pom poms. I found the playsets to be a good weekend afternoon project. My daughter and her friend happily spent a whole afternoon assembling the different playsets.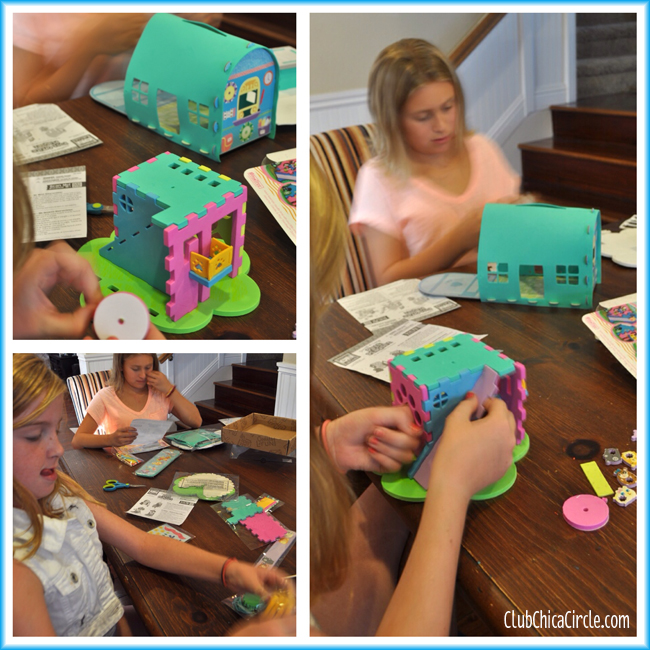 For the shadow box TV craft idea, I started with one of the PomTree Kids Mega Kits and one of the Sticker Tubs.
I kept the cardboard box that all of the kits came in and gathered rolls of colored duct tape, washi tape, scissors, box cutter, and parchment paper.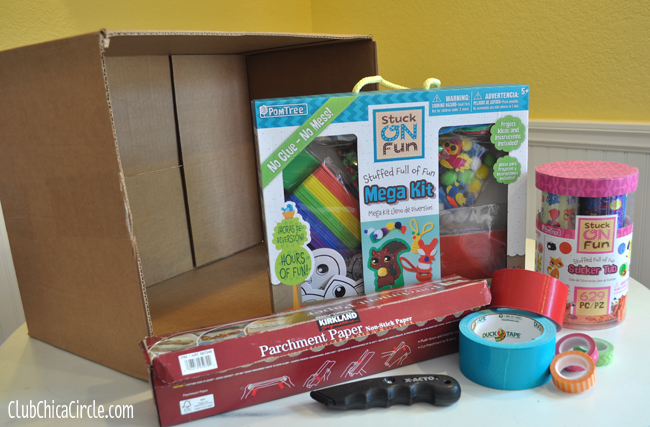 The first step was to build the actual shadow box.
With a box cutter, I cut off the top flaps of the box. Then I framed the bottom of the box with duct tape along the bottom and sides. Using my duct tape frame as a guide, I carefully cut a big hole in the bottom. This creates the shadow box shape. Note: this step should definitely be done by an adult.
Then I attached a sheet of parchment paper cut to size and attached on the inside of the box with more duct tape. The translucent parchment paper is perfect to create shadows on.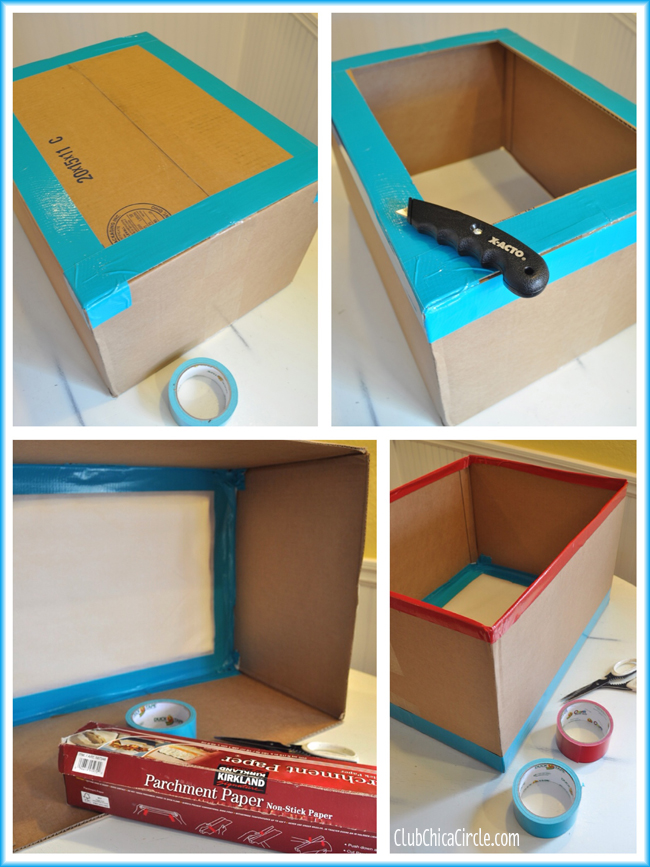 I used more duct tape along the outer cut edge of the box, both for decoration and to cover up any rough cut edges.
Then it was time for decorating and personalizing! We used both the stickers from the mega kit and the sticker tub for decorating, as well as some coordinating washi tape.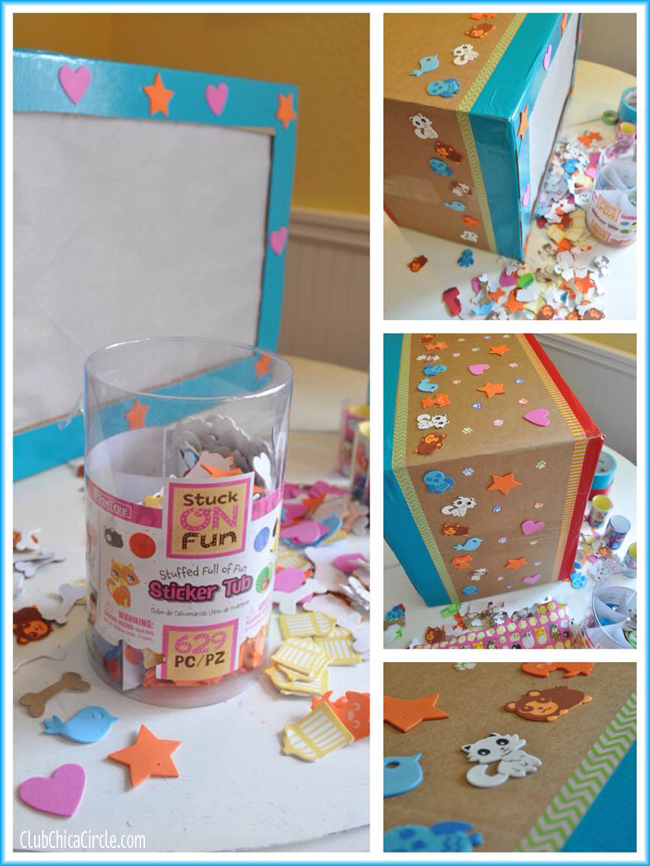 The final step was to create the shadow box TV characters. We colored in the large animal characters that came in the Mega Kit and I attached colored craft sticks onto the backs of the animal pieces with washi tape. We used the foam craft sticks from the Mega Kit to attach the animal and shape foam stickers on to.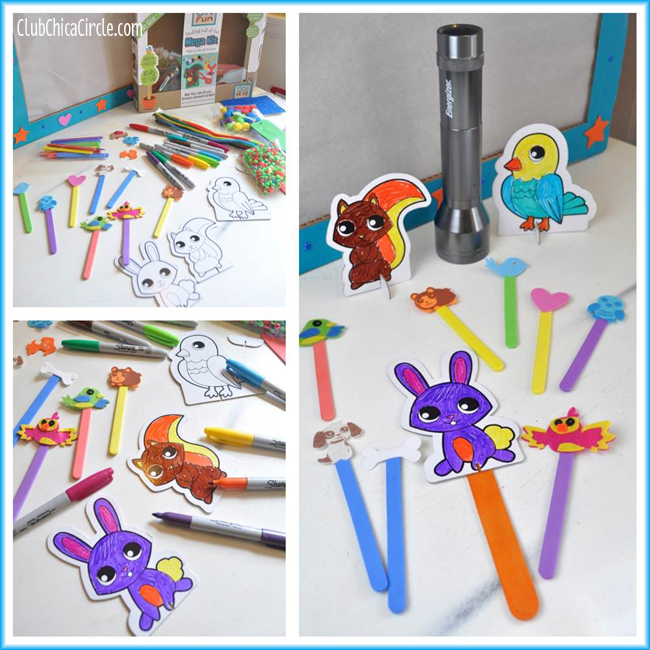 The stage was set! We turned the lights out, and with a flashlight shining from behind the box onto the parchment frame behind each stick puppet, our shadow box TV was a success. My girl couldn't wait to make up shadow puppet stories with her sticker characters.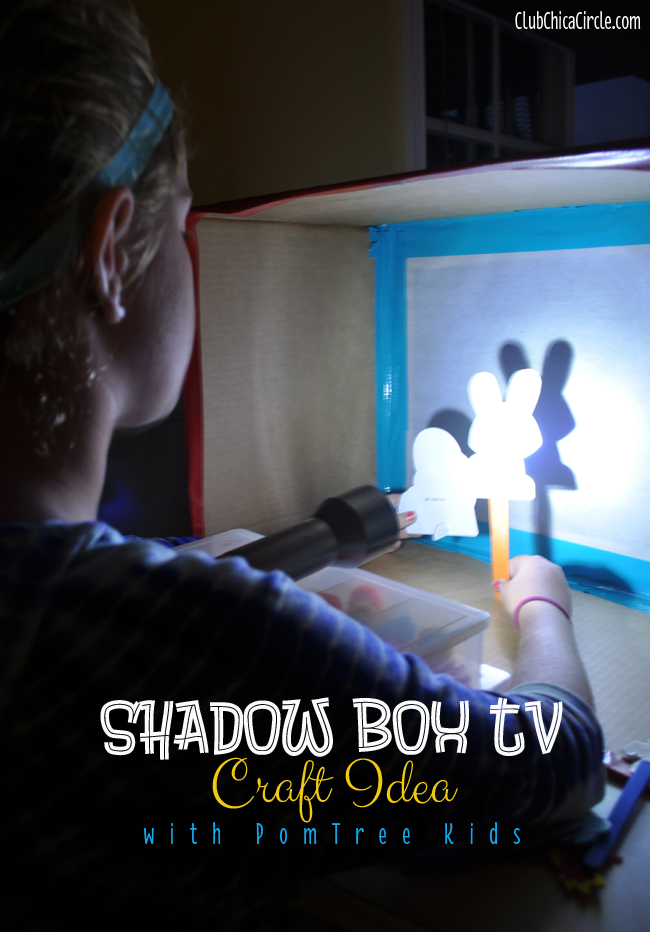 Stories like the one about the dog and his love for his bone. = )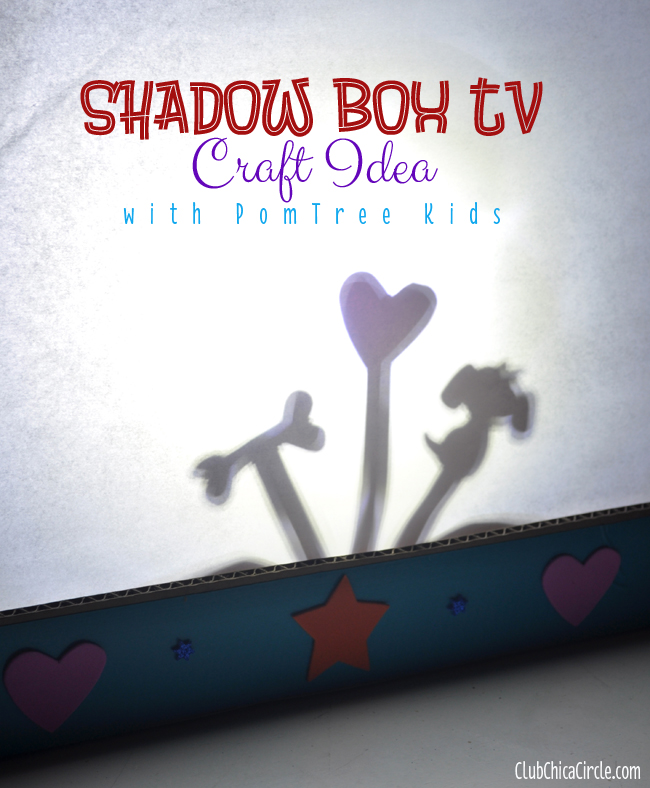 Check out her Shadow Box TV "Dog + Bone = Love" story here:

I think I've created a shadow box TV monster. She can't stop writing stories in a little journal, and making up her own TV screen title screens. My girl has commandeered a corner of our family room for her shadow box TV set and puppet characters.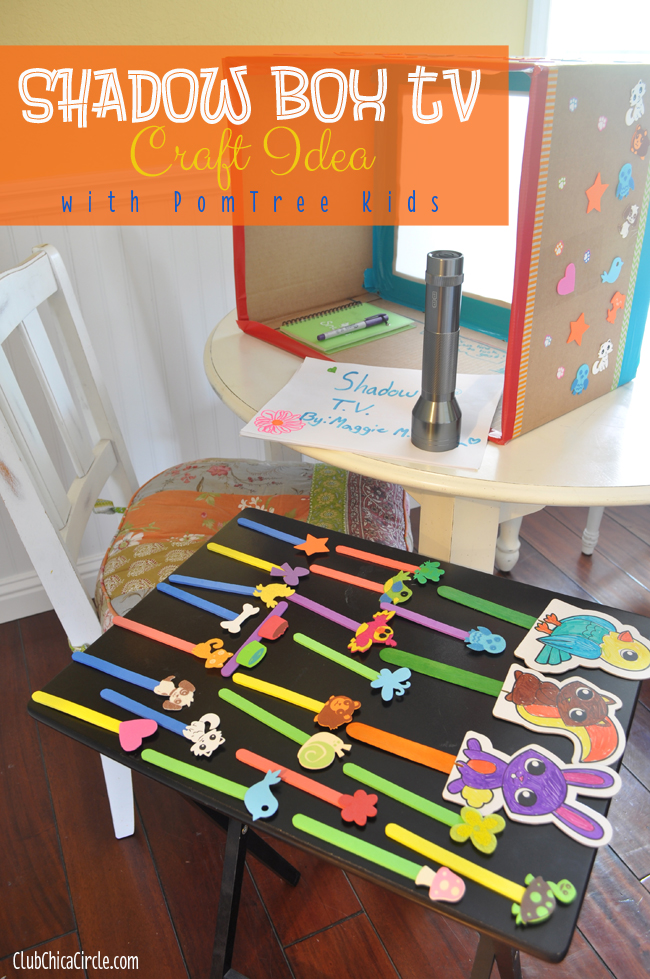 TV without any electricity powered by pure imagination. I love it!
Connect with PomTree Kids on Facebook, Twitter, or Pinterest.
And PomTree Kids is giving away 10 PomTree Kids gift baskets worth $50 each. Enter below!
a Rafflecopter giveaway
Also, for more inspiration using PomTree Kids Kits, check out some other great ideas from my fellow Blueprint Social bloggers. Happy Crafting!

If you liked this post, and want more, you can subscribe to be on our mailing list here.
Feeling social? Follow ChicaCircle on Facebook or Twitter, and follow me on Pinterest or Instagram.
Disclosure: This sponsored post is brought to you in part by Darice #PomTreeKids and Blueprint Social. All ideas, images, opinions are solely my own.