Yep, you read that right. I glass stained wood.
Now, you may ask, why would I ever think to glass stain WOOD, when the name of the product clearly says "GLASS" stain.
Ummmm… because it can look like this…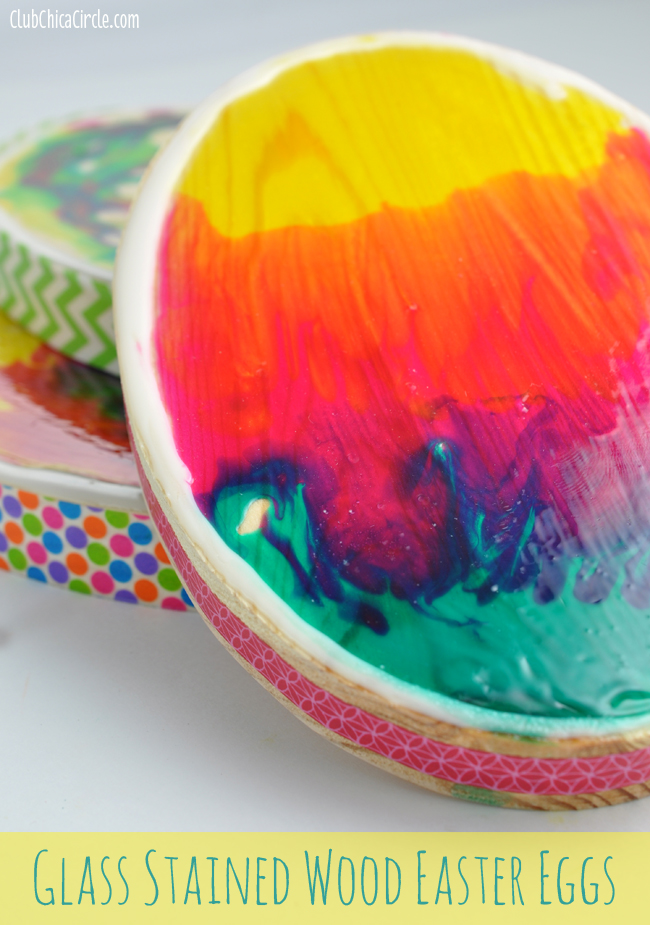 I found some large wood oval shapes at my local Michaels that just begged to be turned into colored Easter egg decorations.
I wanted to create a glossy shiny, super colorful effect, and even did some pretesting of materials before deciding to use decoupage combined with glass stain to get the effect I was going for.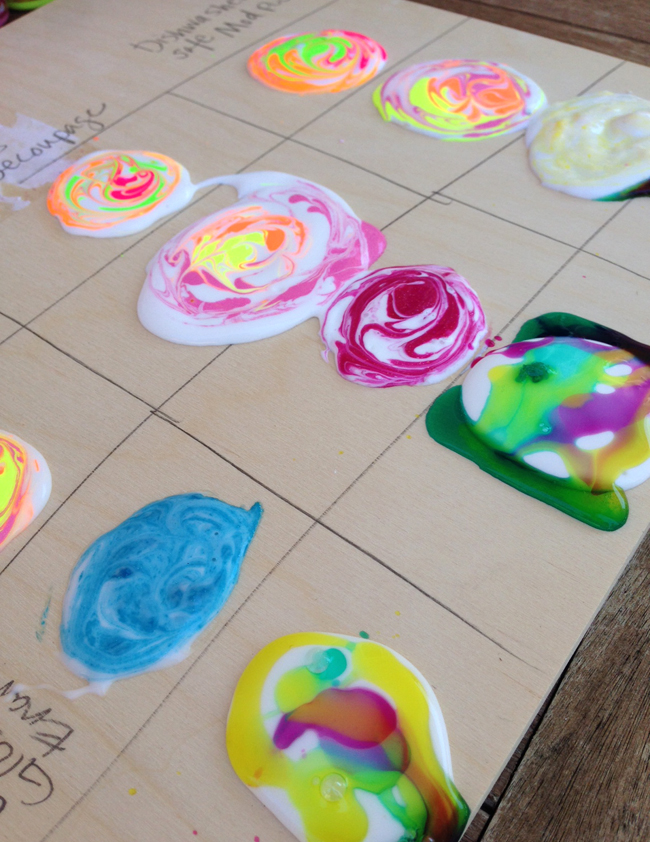 I love how these "eggs" turned out for sure.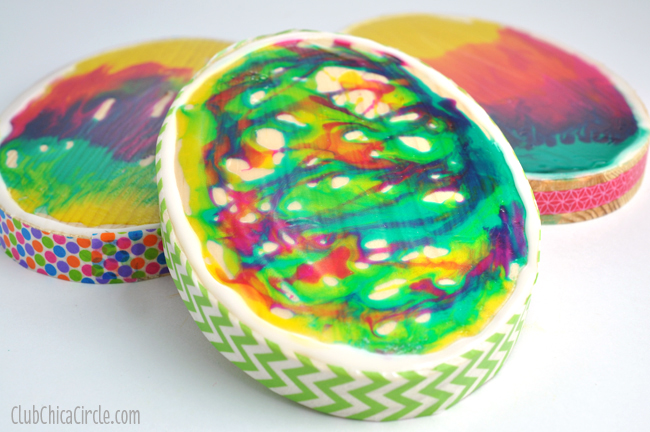 And they look great arranged in a pretty basket.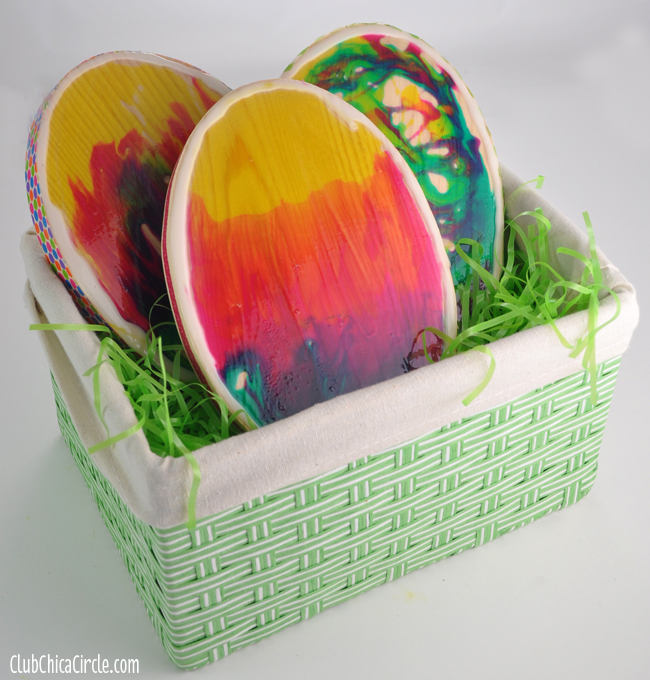 I got some really cool effects.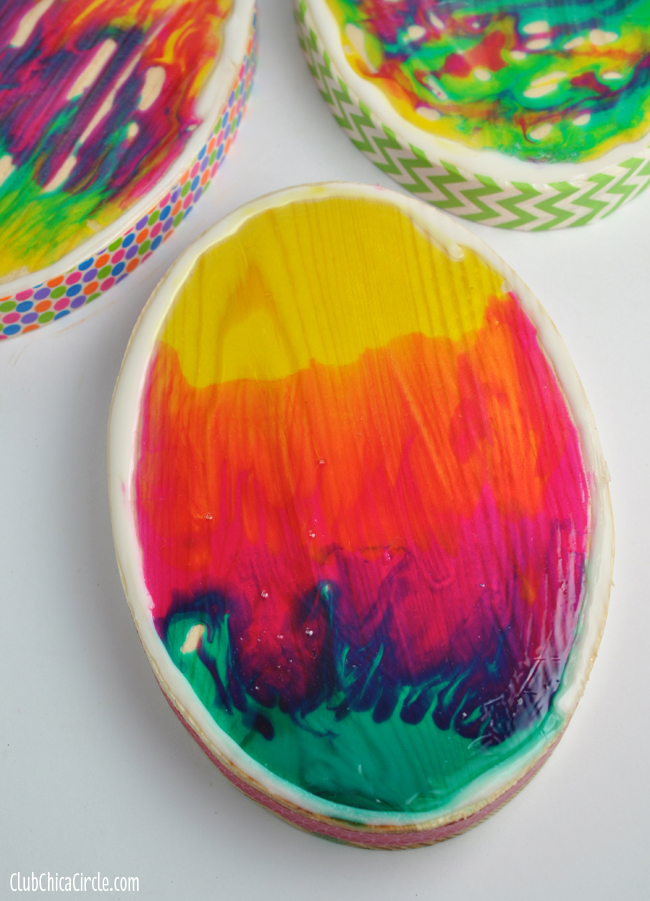 I'm posting over at Mom 4 Real today with the full tutorial.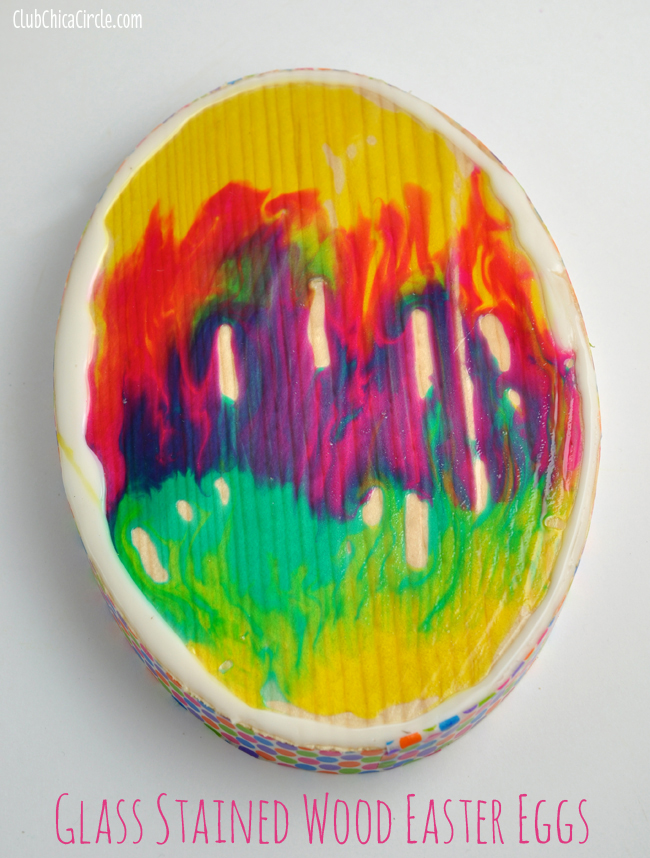 Hop on over and check out the full DIY.
Happy crafting!
If you liked this post, and want more, you can subscribe to be on our mailing list here, and make sure to get your free Cupcake Toppers Printables for Every Occasion.

Feeling social? Follow ChicaCircle on Facebook or Twitter, and follow me on Pinterest or Instagram.