Looking for another great family craft activity? Yesterday we did Easter egg potato printing, today I'm sharing our crafty Spring break adventures with chalkboard paper shapes.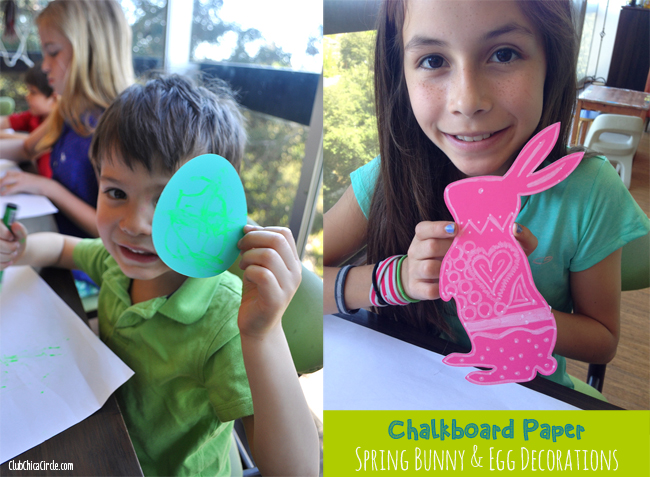 I wanted to find a fun Spring craft idea that my 4 year old nephews could enjoy, and one that my tween daughter and niece would not be bored doing.
My solution: chalkboard paper bunny and egg shapes that they could decorate and personalize.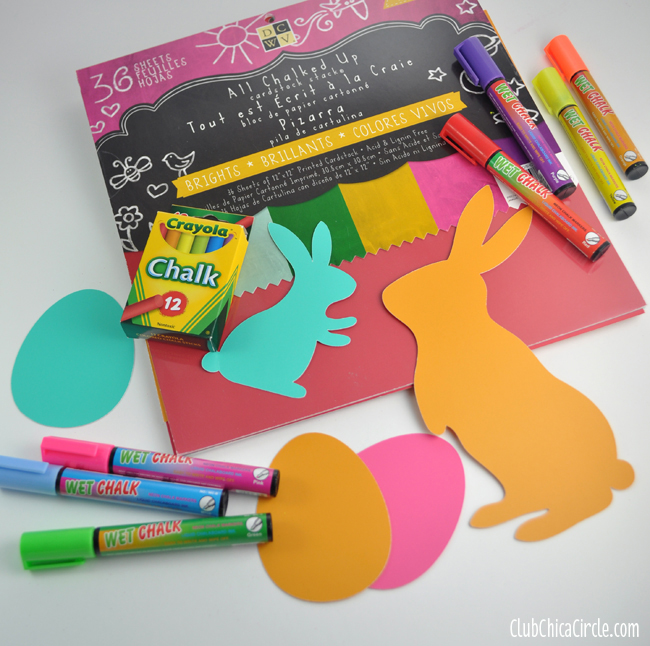 I cut out shapes from brightly colored chalkboard paper using my handy Silhouette Cameo (affiliate link) machine. I found the pad of chalkboard paper at my local Michaels.
You can also cut out shapes yourself with a scissors.
Then I armed the kids with fun WET CHALK markers and regular colored chalk. If you have never used wet chalk markers, you are in for a treat. They work on any chalkboard surface like a marker would, but don't rub off or smudge like regular chalk would. To wipe off wet chalk, you use a wet cloth. I had baby wipes handy in case any of the kids wanted to change or remove their designs while working.

After the kids decorated their bunnies and eggs, we hung them on the windows with a little washi tape.
it didn't matter how old the kids were, they all had a blast designing their own.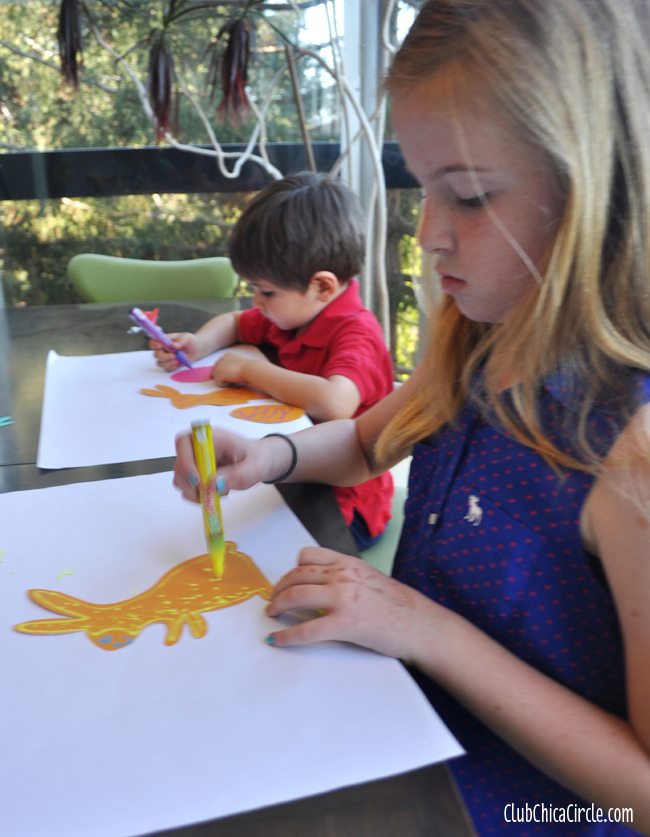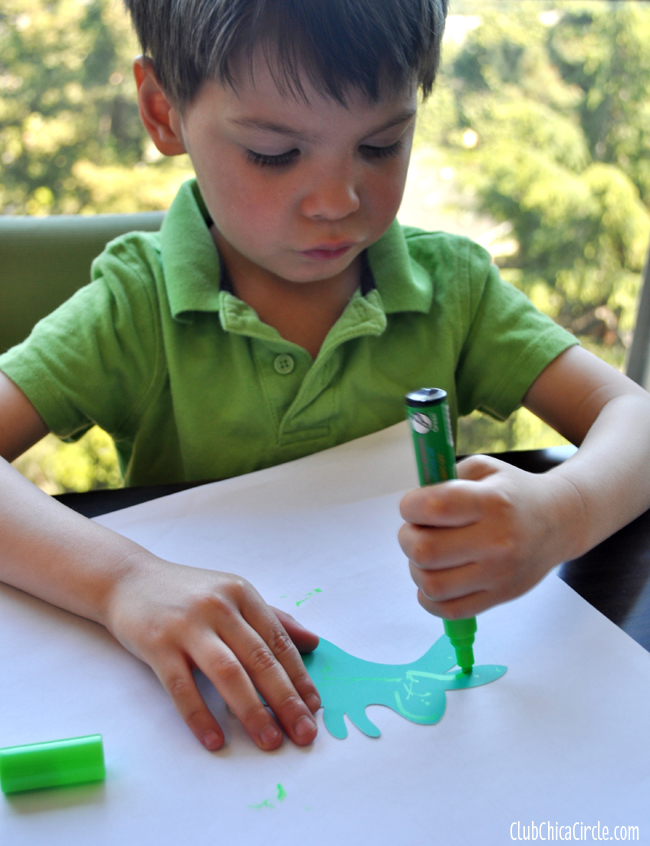 The older girls, of course, drew more sophisticated designs than the boys, but they were all as equally as proud of their creations.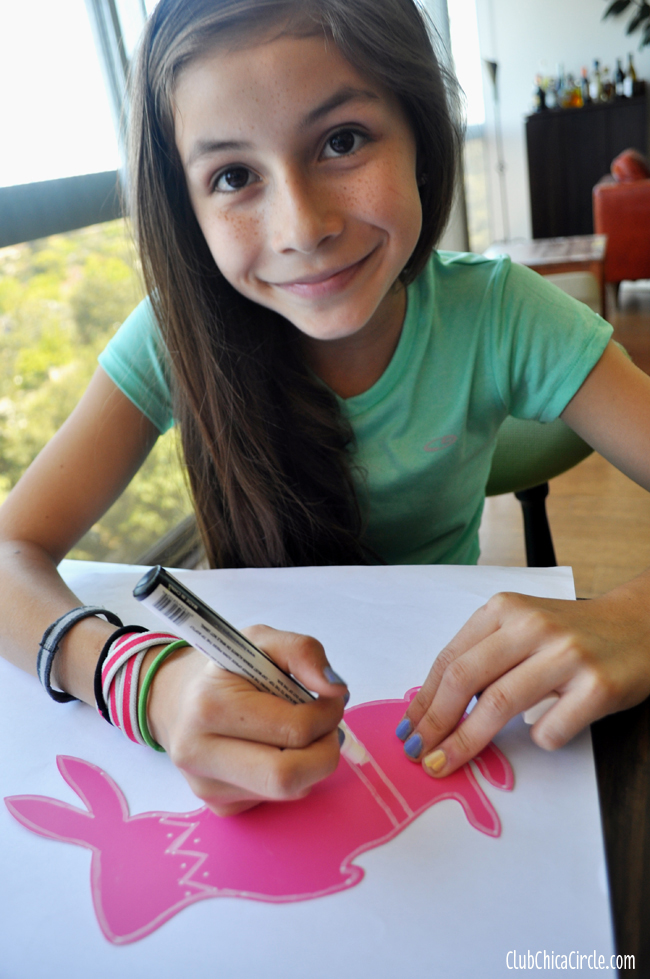 And the girls used the washi tape to take their egg designs to the next level.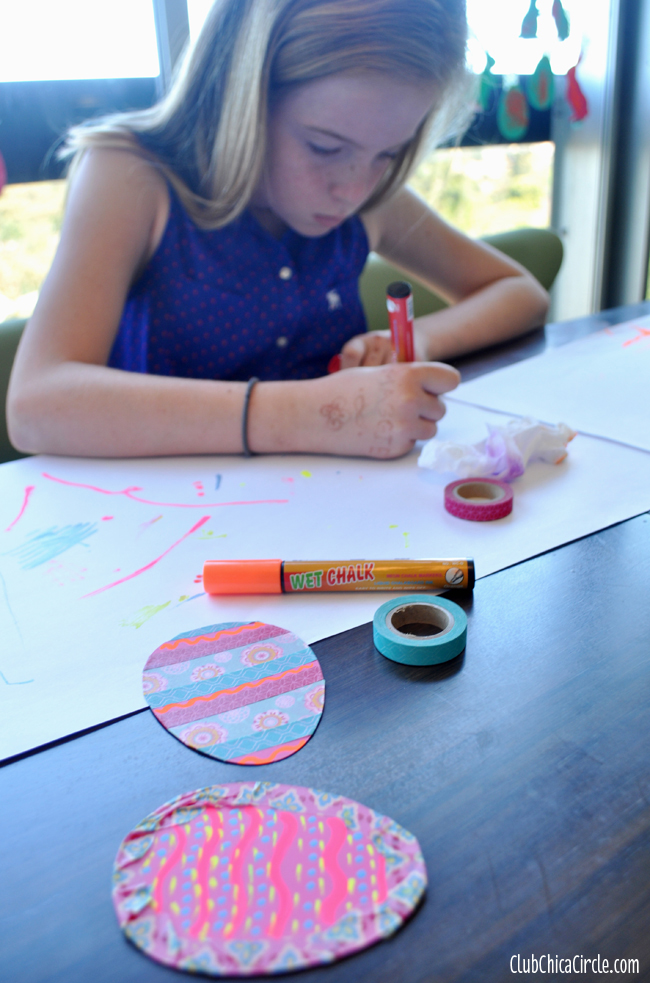 Who doesn't love some pretty washi tape Easter eggs? = )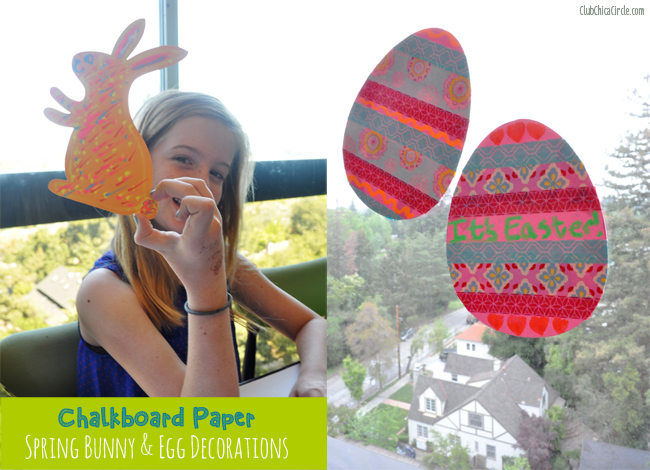 My nephew was so proud of his work!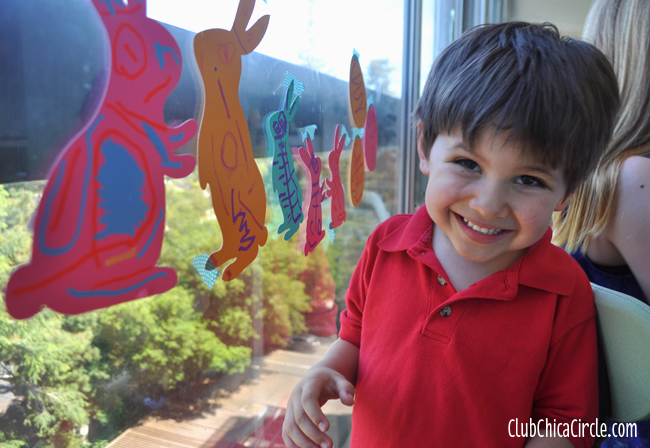 And their window decorations were the perfect way to ring in Spring and get ready for Easter.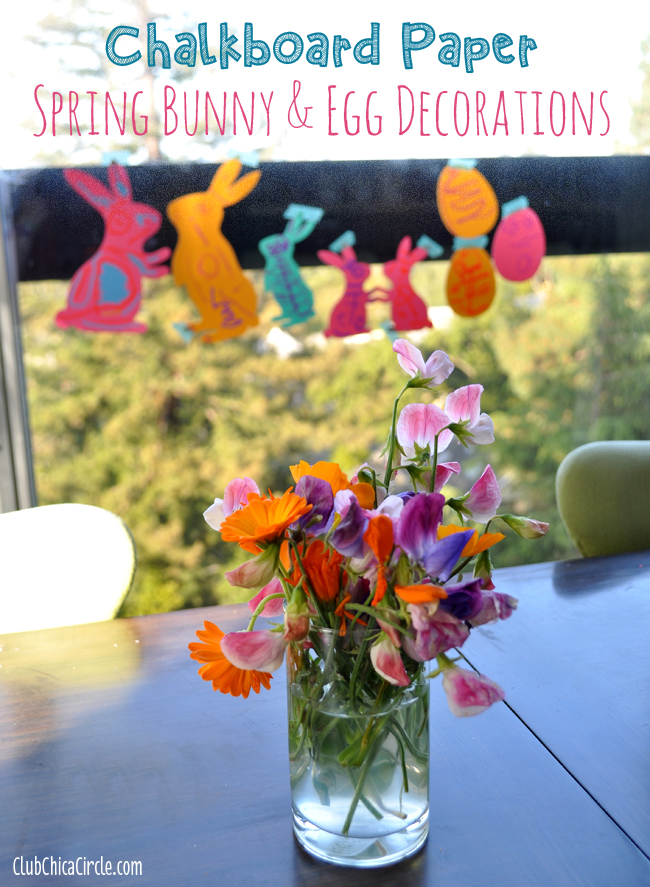 Happy Crafting!
Don't forget, we are still running an April photo challenge giveaway. Simply share with us what you are crafting with your kids and tag us on social media @chicacircle using the hashtag #craftyiscontagious
We are giving away gift cards! Share today!
If you liked this post, and want more, you can subscribe to be on our mailing list here, and make sure to get your free Cupcake Toppers Printables for Every Occasion.

Feeling social? Follow ChicaCircle on Facebook or Twitter, and follow me on Pinterest or Instagram.