Feel like sharing some leprechaun chocolate luck? Simply wrap gold covered chocolate bars in these cute St. Patrick's Day candy bars wraps.
Download, print, and cut out the free printable here:
St. Patrick's Day Free Candy Bar Printable
There are two sizes in the St. Patrick's candy bar design. I chose to use chocolate bars that are already wrapped in gold to fit in with the St. Paddy's day "pot of gold" theme, like Hershey's Twix bars and Hershey's chocolate covered almond Nuggets.
Simply wrap around each bar and secure with tape. That's it!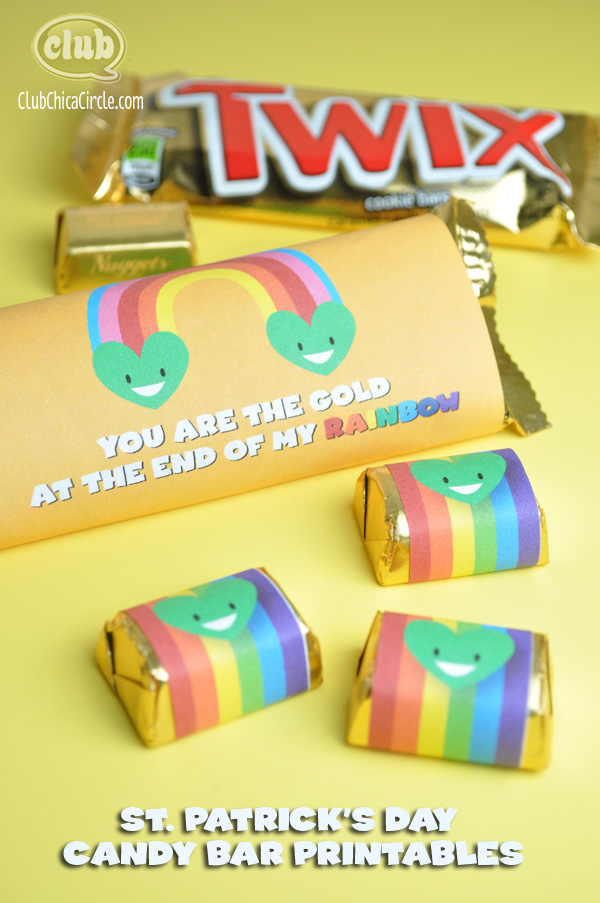 Enjoy the free printable, and Happy St. Patrick's Day!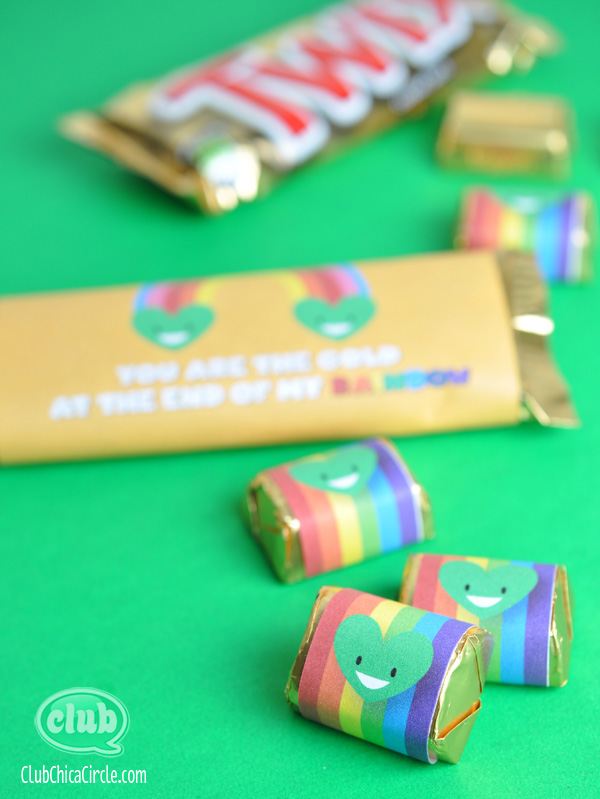 If you liked this post, and want more, you can subscribe to be on our mailing list here.
Feeling social? Follow ChicaCircle on Facebook or Twitter, and follow me on Pinterest or Instagram.