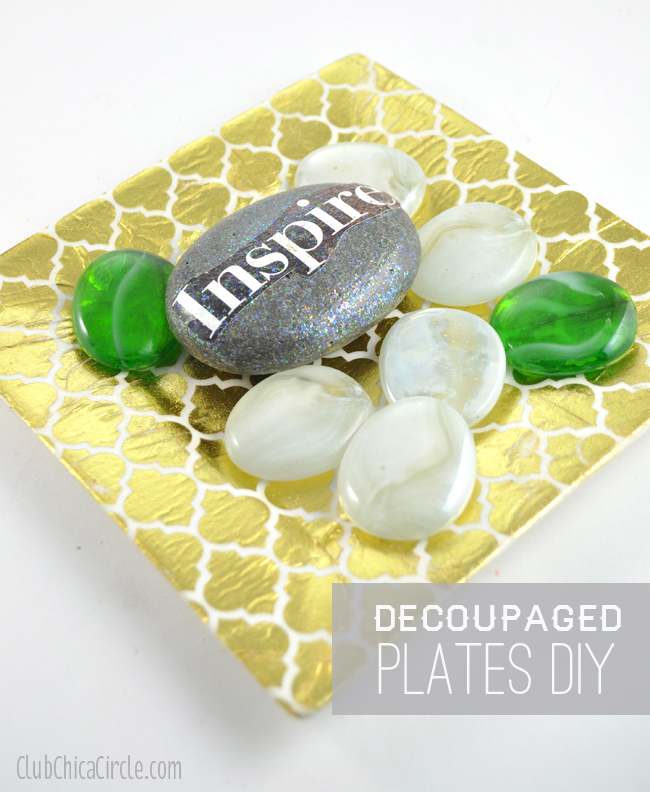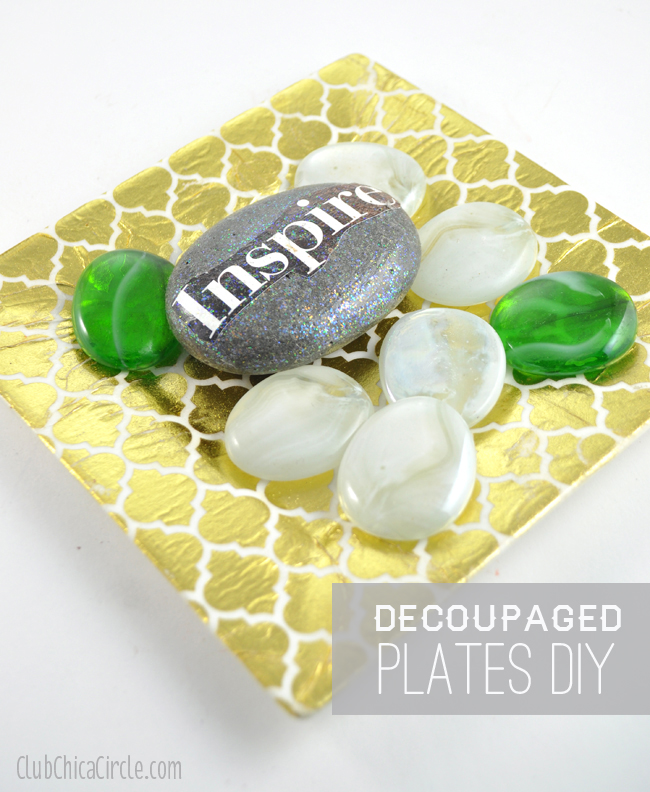 It's so easy to add a little glam or design to something with pretty paper and a little decoupage.
I'm crazy for decoupage crafts right now, and am having so much fun testing out the latest in the Decou-Page® product line from Decoart® Americana™. I've been testing out the new dishwasher-safe version and the new Decou-Page papers. Each retail pack comes with 3 sheets of patterned paper perfect for decoupaging. They are thin enough and thick enough for most any decoupage project.
Last week I shared this super tun and easy Soup Can Succulent planter DIY.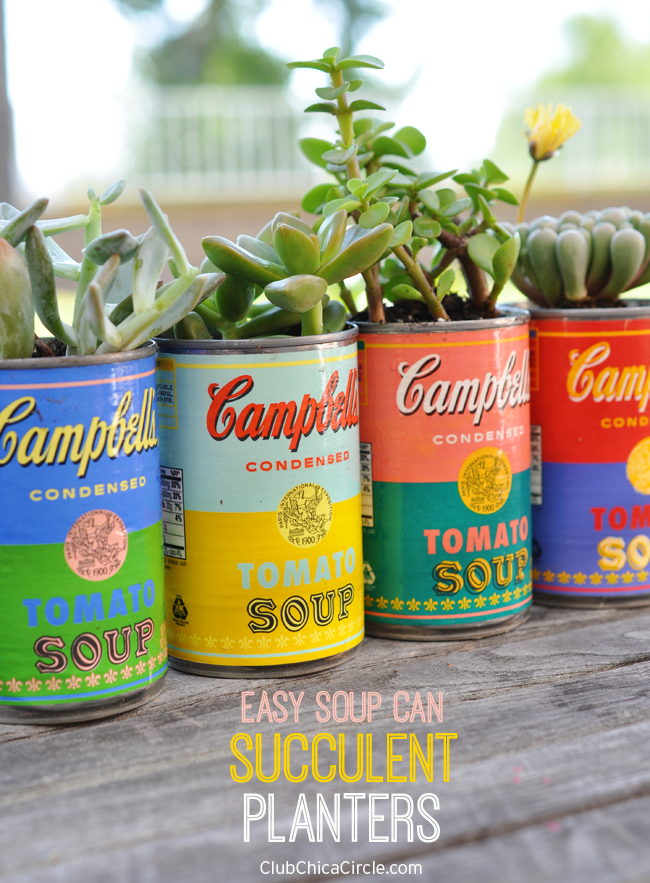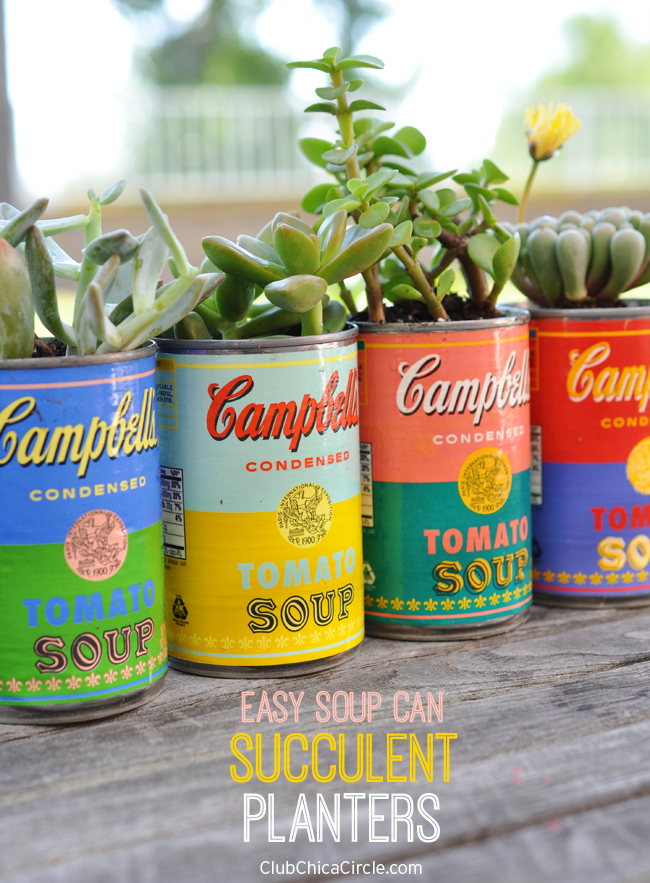 And I tested out the papers back in the Spring with a fun Father's Day pencil jar idea.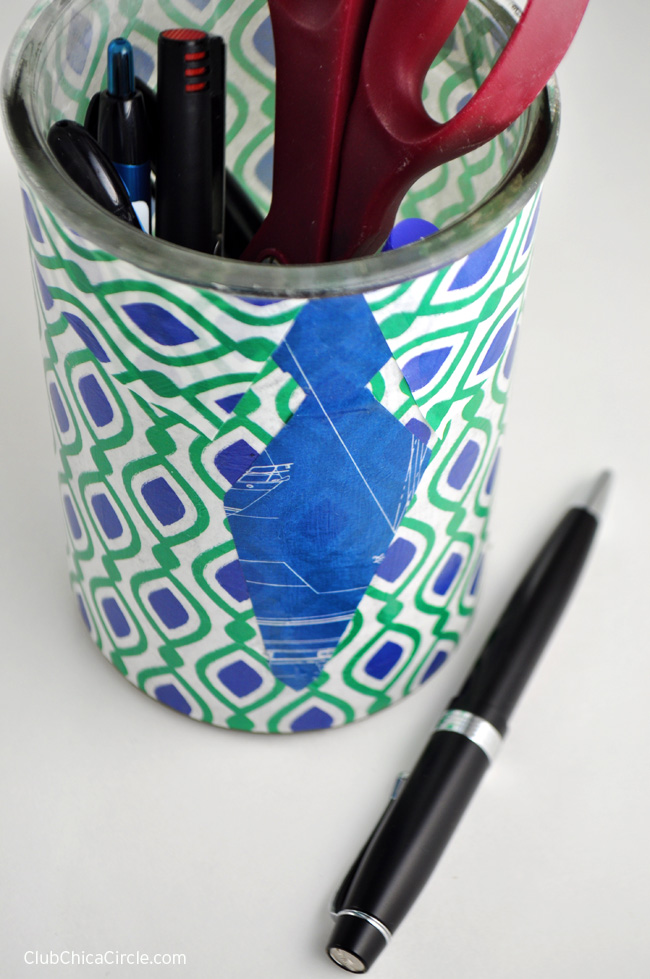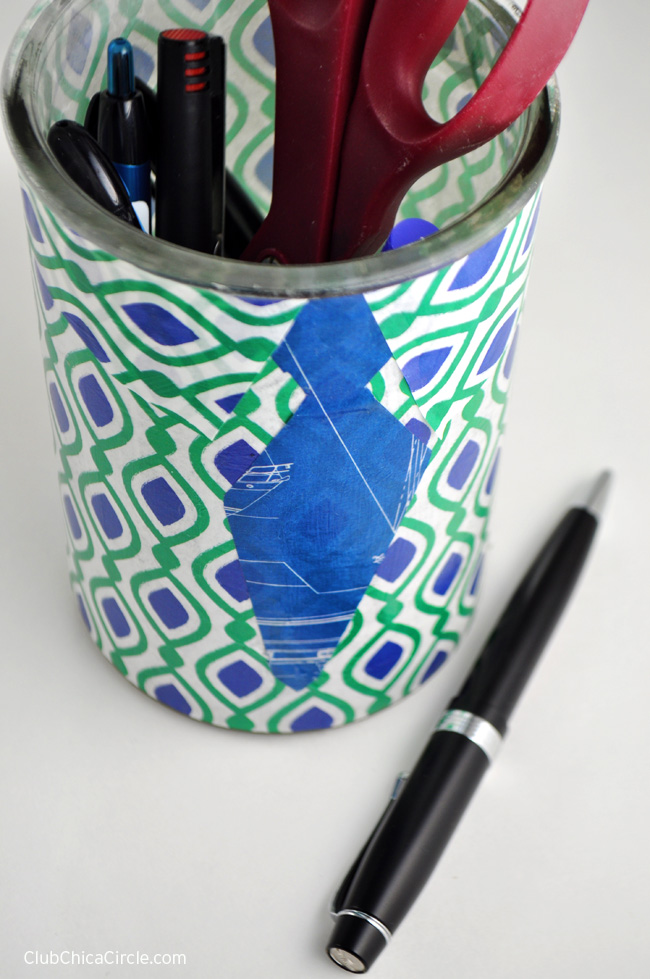 Today, I'm transforming ordinary white ceramic plates into pretty gold delights!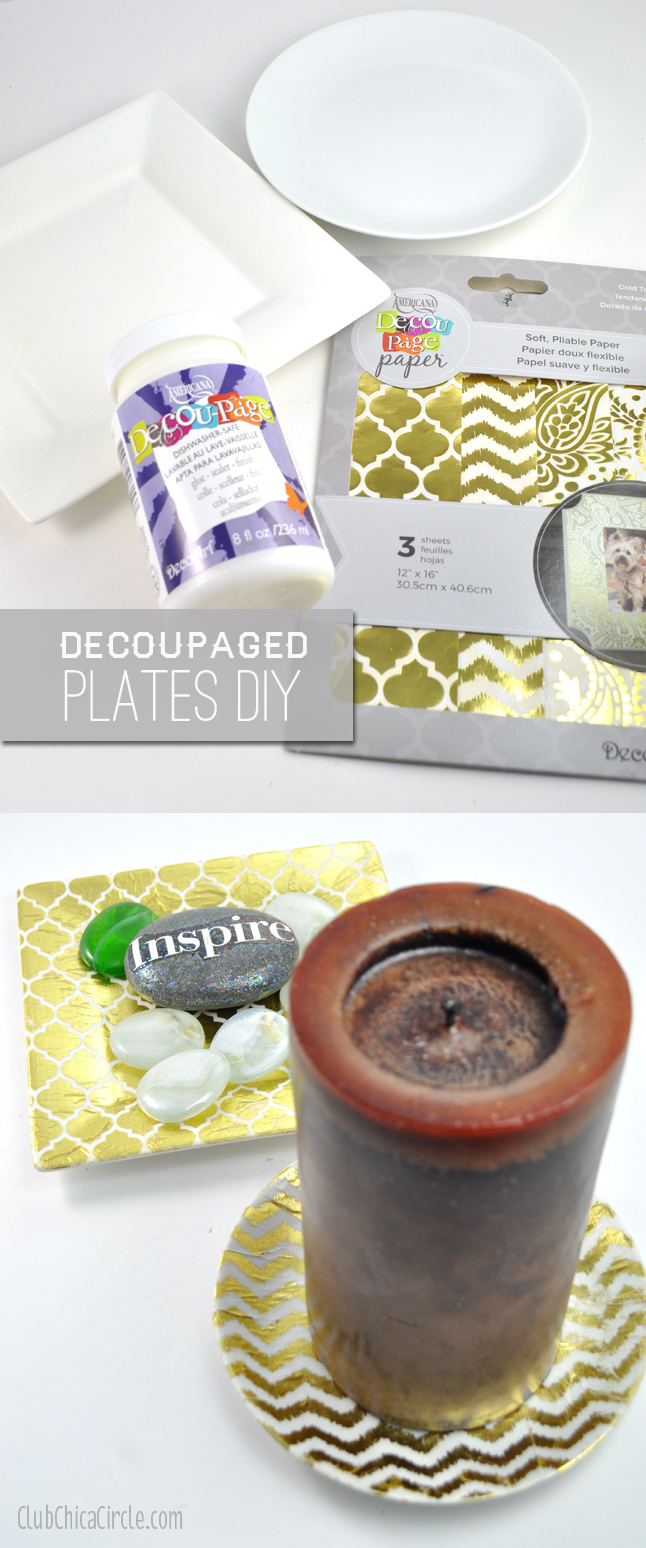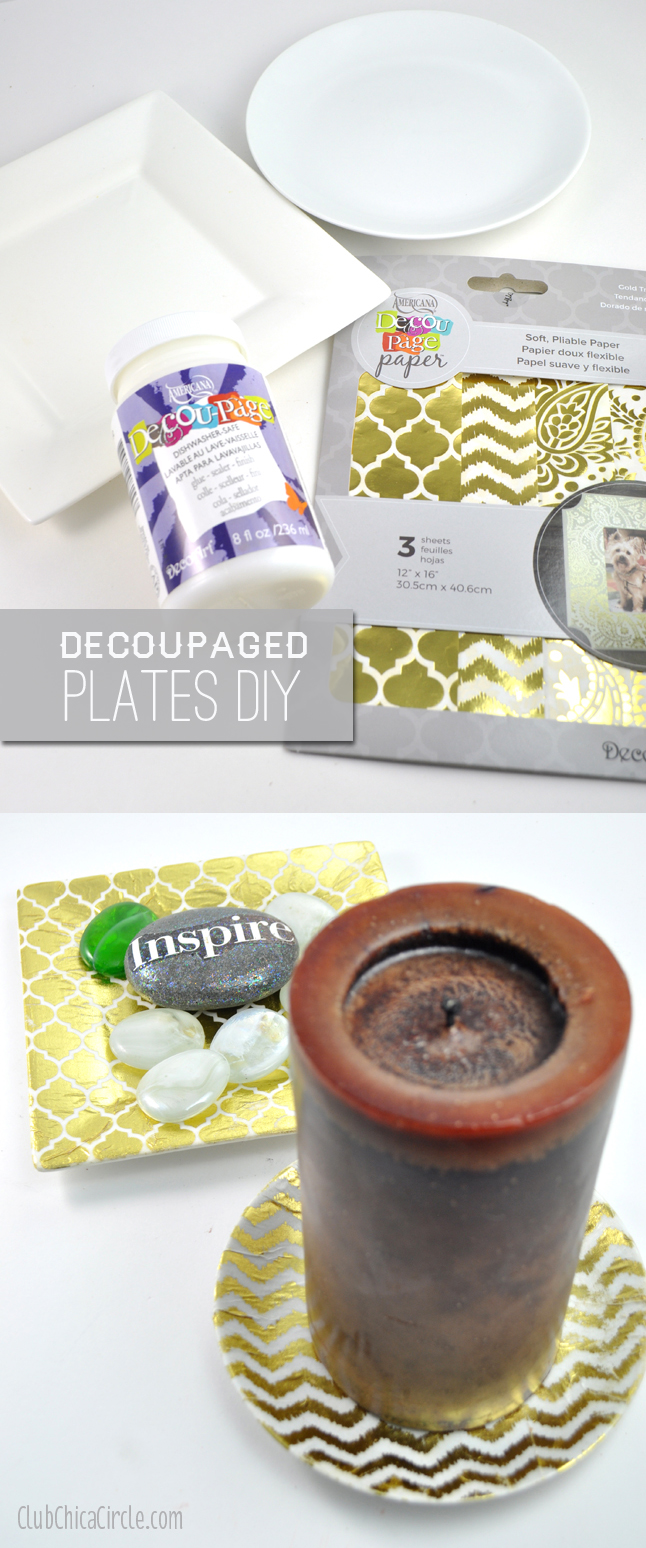 I simply apply a thick coat of decoupage right on the top of each plate and then attached my decoupage paper on top.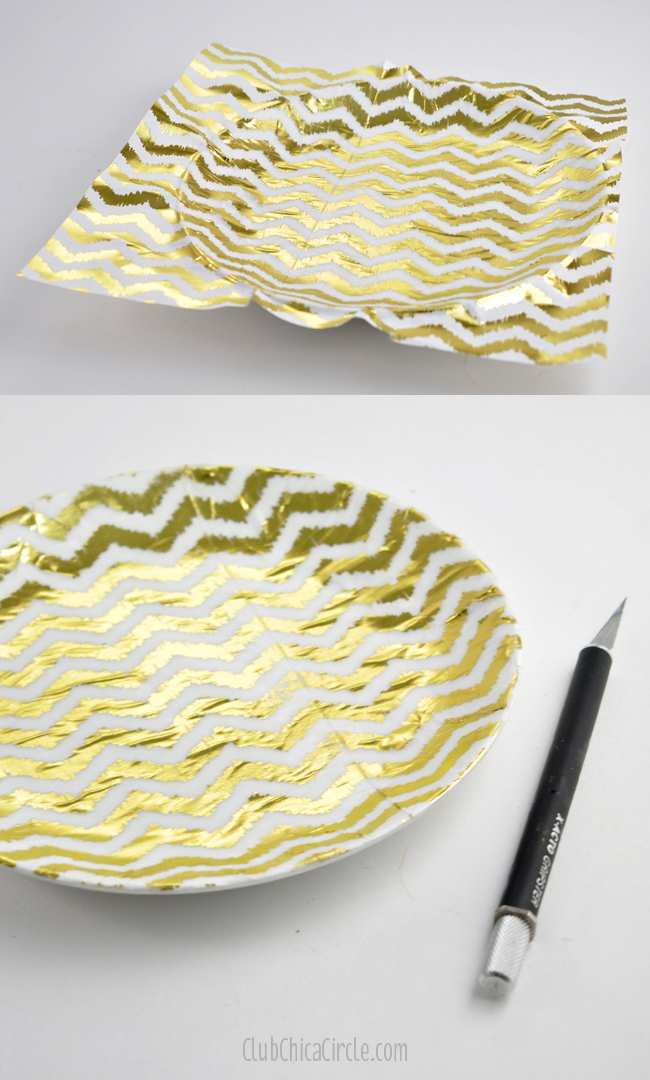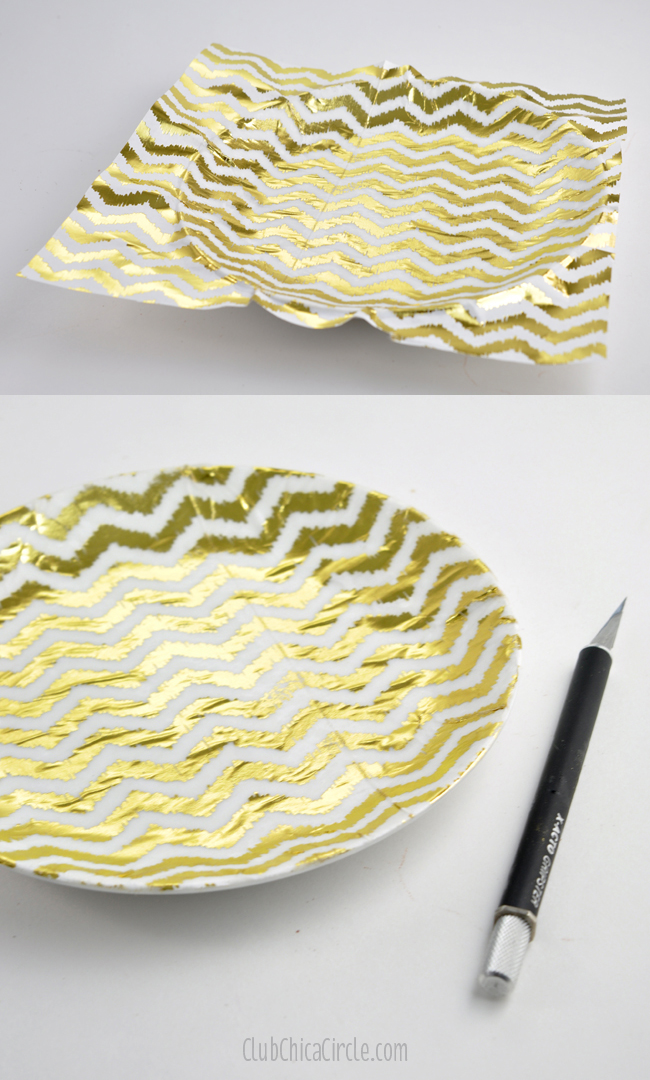 Then I cut off any excess paper with my X-acto knife. Then I added another layer of decoupage on the top of the paper and let dry completely.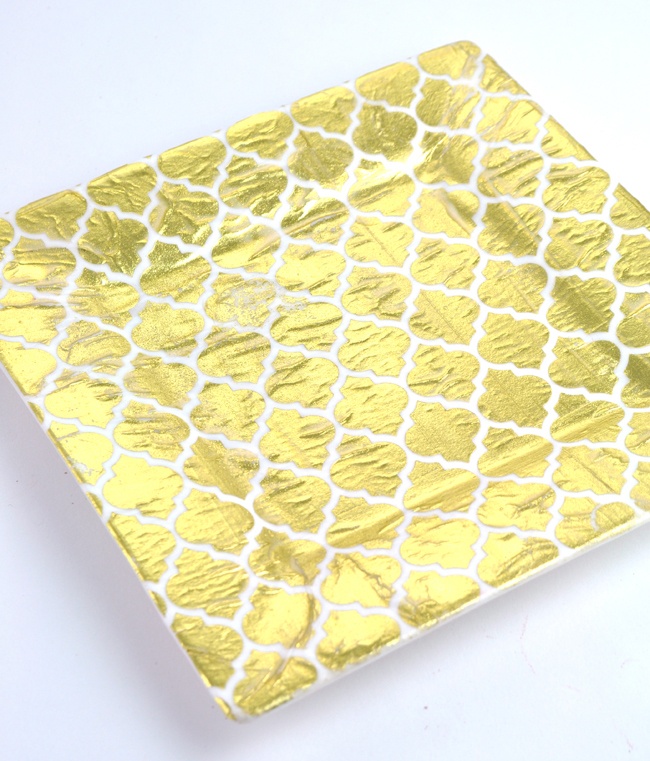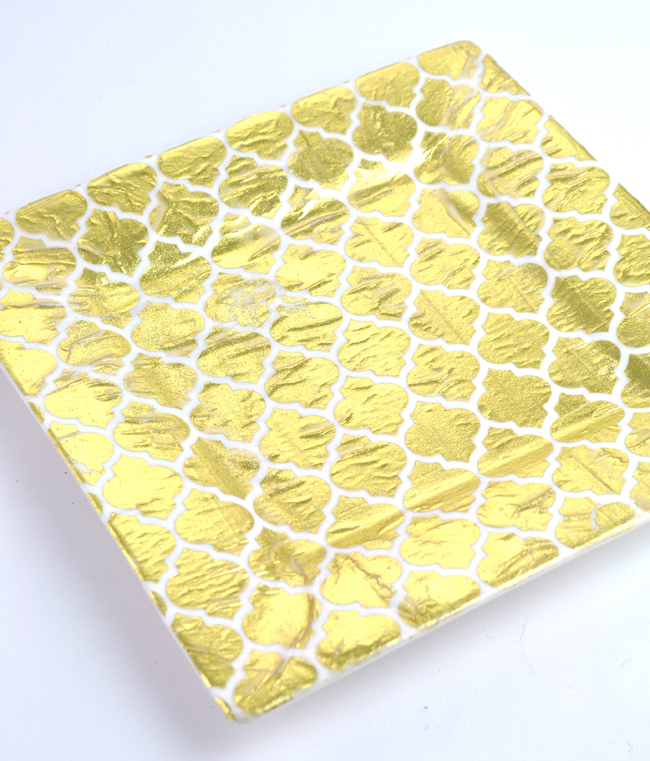 Just one warning, once you lay down your paper on top of the decoupaged surface, you must be very gentle not to rip or tear the paper while smoothing out any wrinkles or creases in the paper.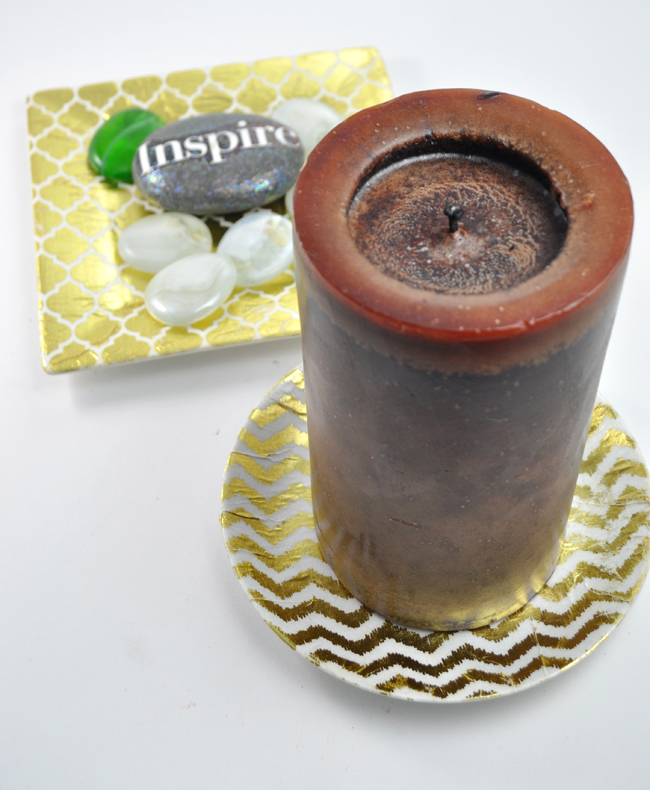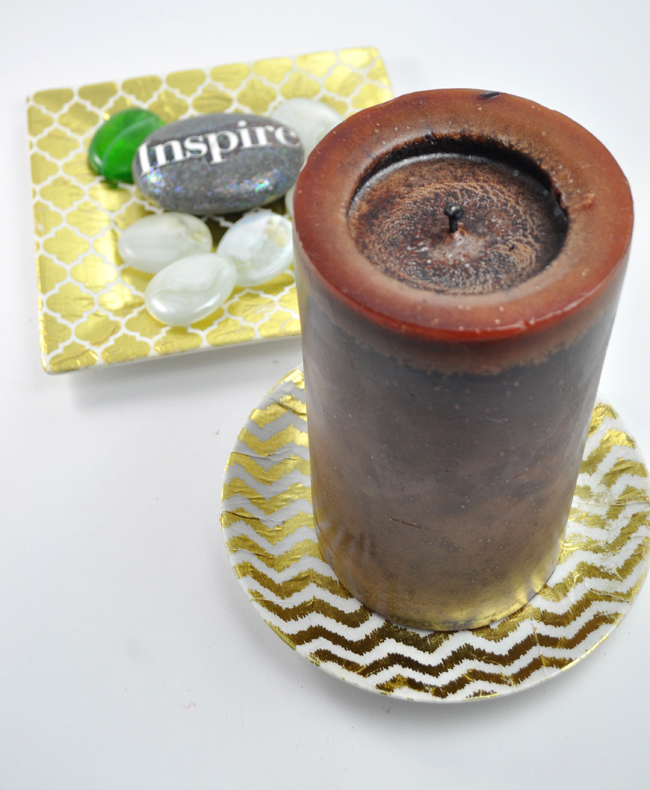 The dishwasher-safe decoupage cures after 14 days, and can easily be put into the dishwasher or washed off with water then. But keep in mind, it is not food safe. I used my brand new glam gold decoupaged plates as a candle holder and my decorative rocks plate. Check out how to make your own vision rocks here.
These plates make great home decor showpieces or great gift ideas!
So pretty!