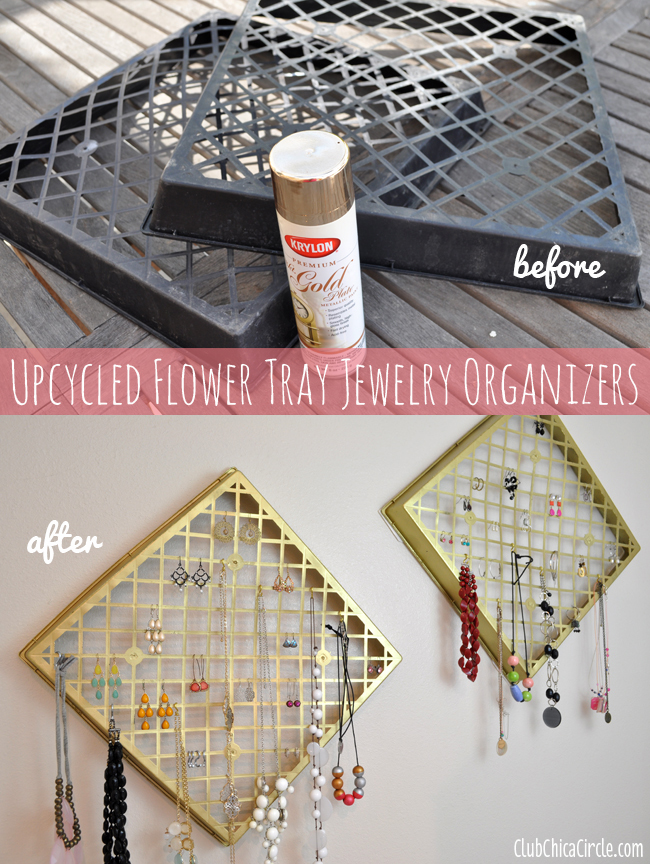 I have been looking for a way for months to figure out how to keep my fun chunky necklaces from getting tangled together, and from misplacing one earring out of a set in my jewelry organization. I tried to keep each separated in little boxes, but they always ended up getting jumbled and mixed up anyway.
Then one day after planting some new flowers in the garden, I saw these flower trays and a light bulb went off – a gold one!
Yep, started with these plastic flower trays, and then used some fancy 18 kt. Gold Plated spray paint from Krylon.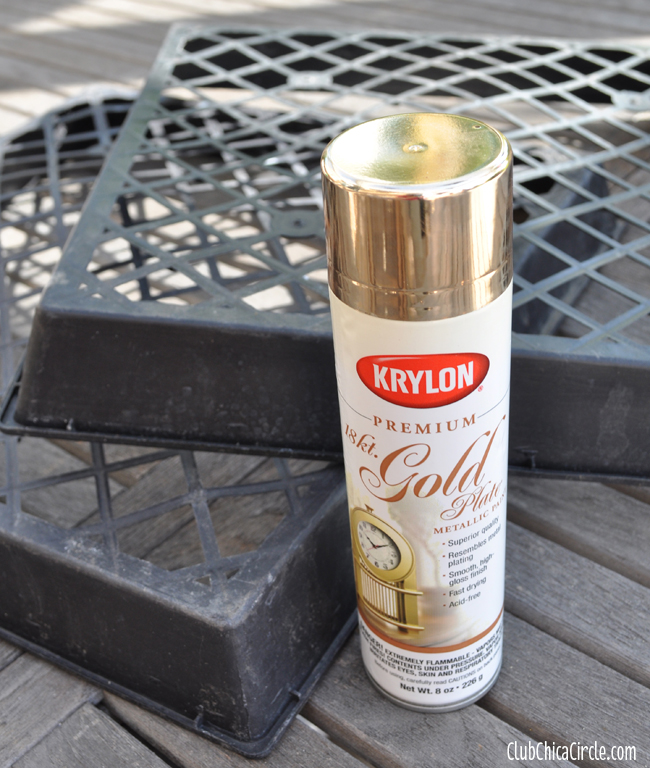 I put my resident tweens to work, and they were more than happy to help.
There is just something satisfying about spray painting gold. = )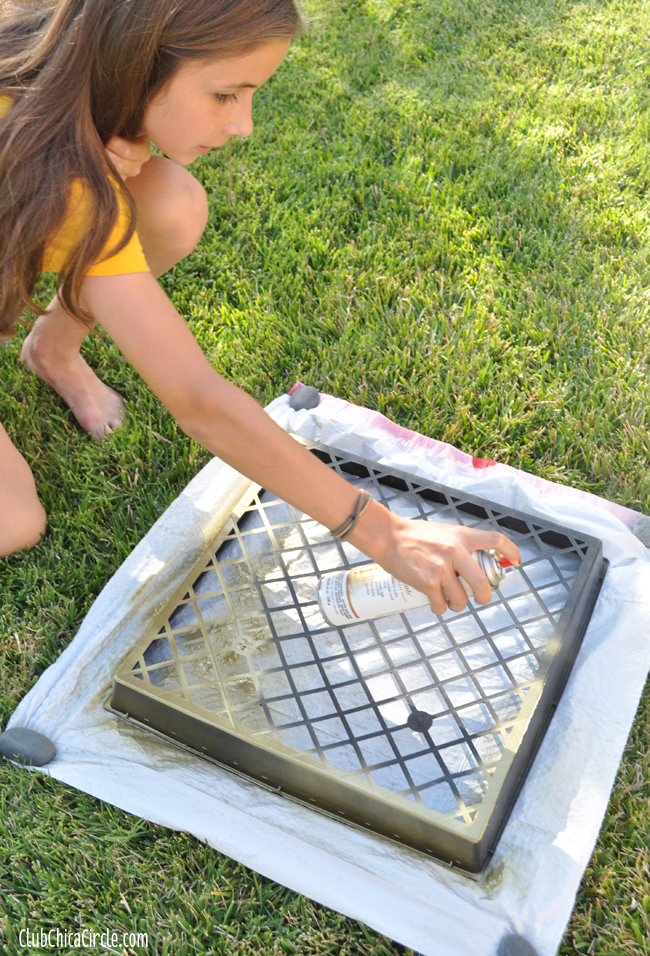 We painted one side and let dry, then the other side until the grated plastic tray was covered in gold.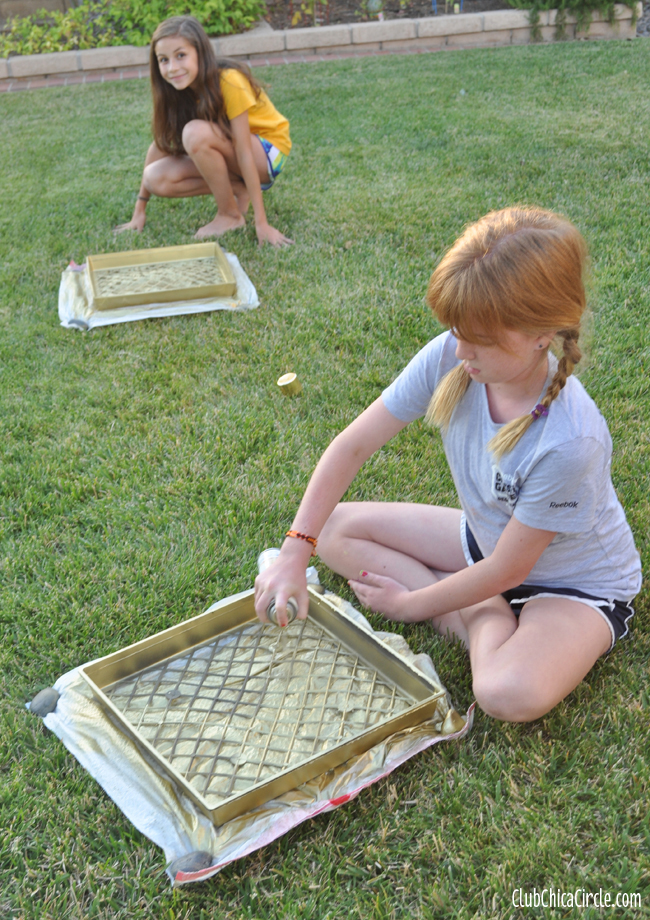 Lovely!
Then I used 3M Command Strips that I cut in half so they were thinner and attached them to each corner of the gold tray.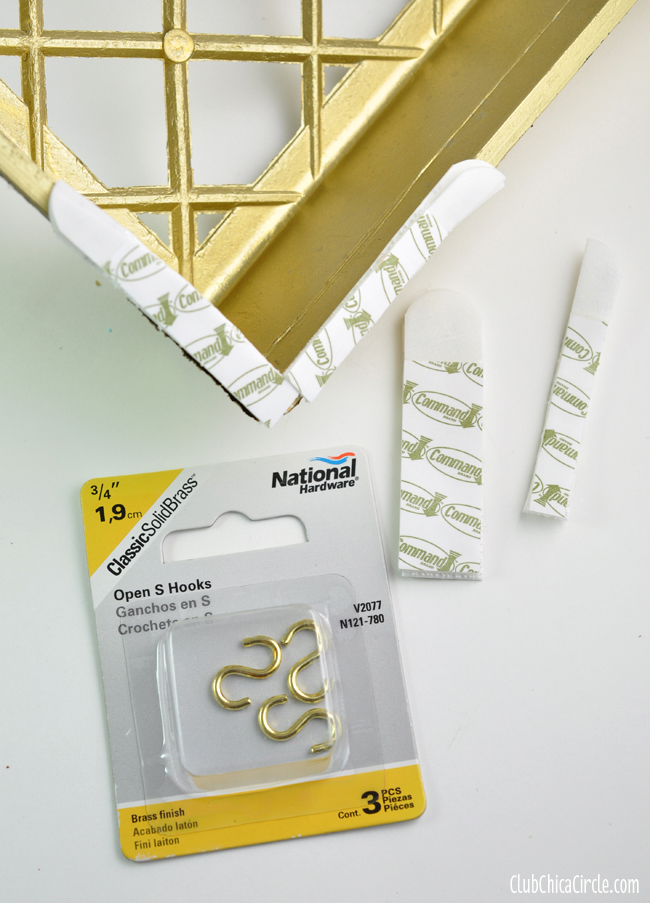 And I found these gold S hooks at my local hardware store to use a necklace hooks. Perfect!
I hung them on my bathroom wall in a diamond pattern, and got to work hanging my jewelry on it.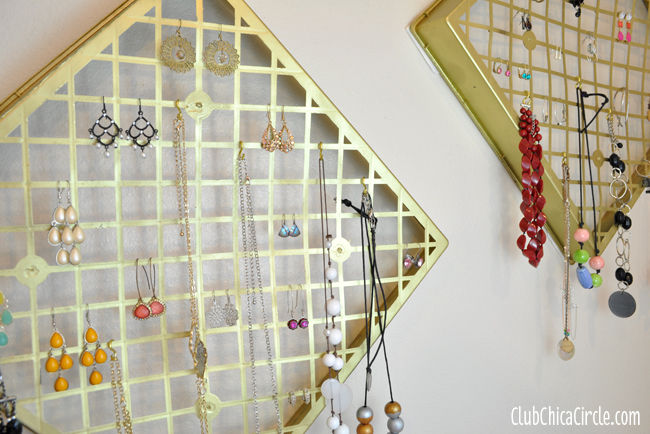 My earrings hang right on the rungs of the grid pattern, while the S hooks work perfectly to attach necklaces.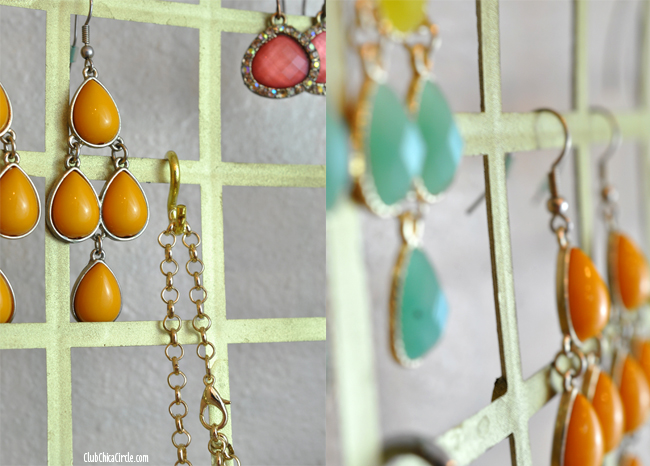 And the gold sparkles just as much as my jewelry!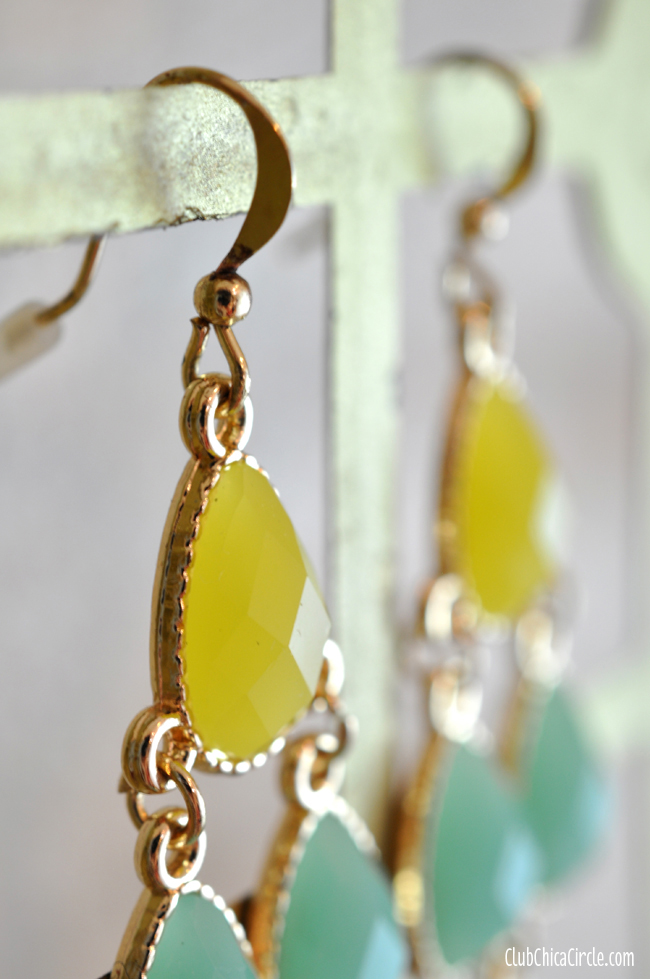 It's like an moving art piece that is a little different every day depending on what jewelry I wear.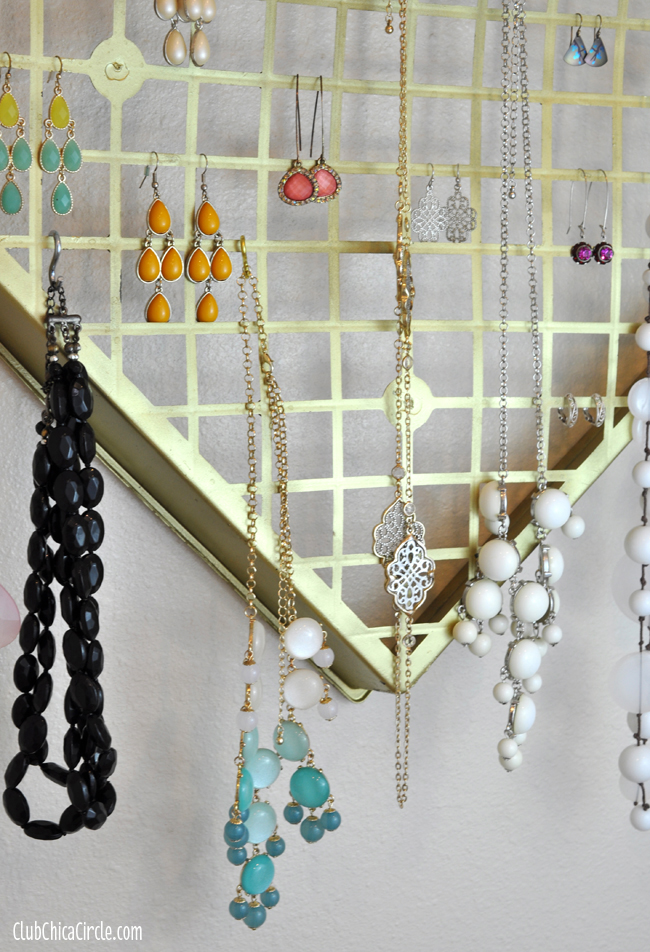 Love it!