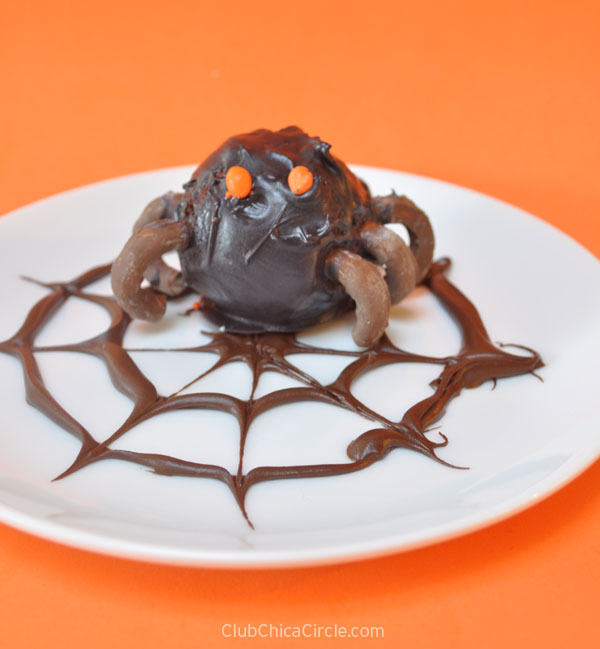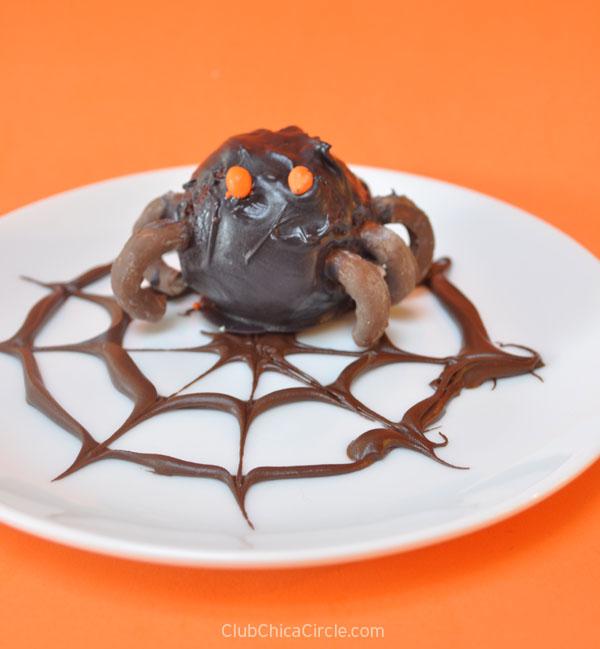 I have one more Halloween craft in me this year – and it's one you can eat. = )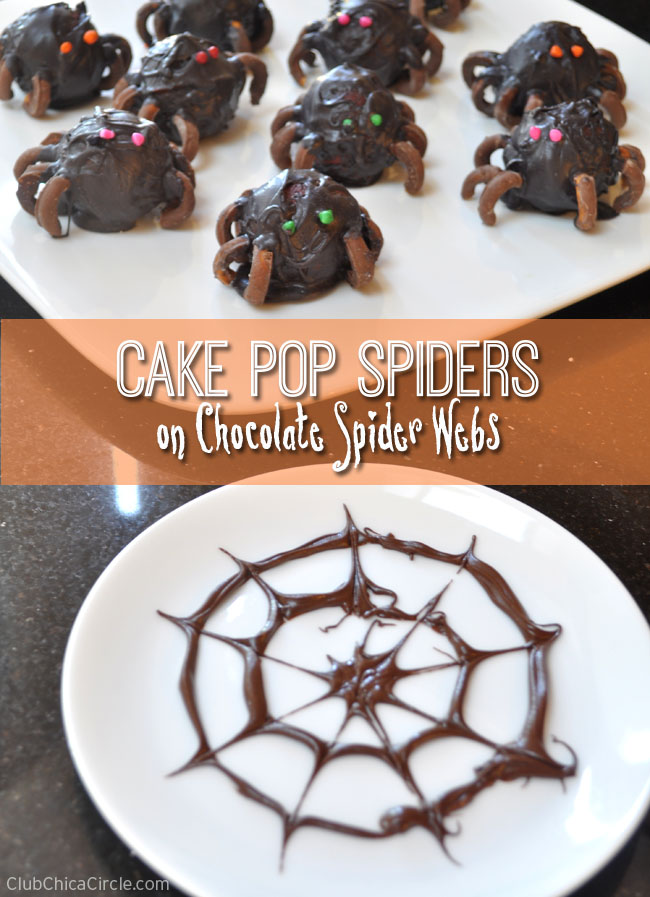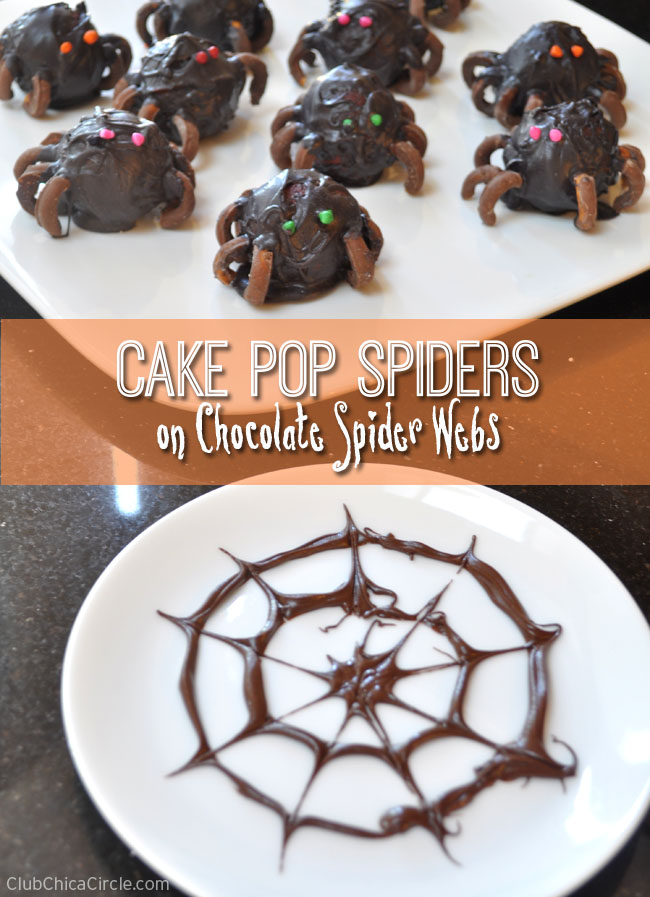 If you follow me, you know I recently purchased and reviewed a cake pop pan . This yummy food craft starts with the cake ball. I decided that red velvet cake balls would be appropriate to turn into spooky spiders. We are going over to a friend's house for a family potluck before the trick-or-treating festivities begin, and I thought these cake pop spiders would be perfect to bring.
If you want my tips and tricks on how to make these cake balls, check out my previous post here.
After making the red velvet cake balls, I also gathered black candy melts, chocolate covered circle pretzels (I used the Snack Well's fudge pretzels), and candy sprinkles.
I started by melting the black candy melts into a bowl. Then I used a spoon to roll it around in and coat the whole cake pop. After it was fully coated, I placed each ball on a tray lined with parchment paper. Next I cut each circle pretzel shape in half to make the legs. I used 4 circle pretzels per spider. After dipping one end of the pretzel in the candy melt mixture, I propped it up next to each cake ball into an eight-legged spider formation. The candy melt acts as your glue. You don't need to try and insert them into the covered cake ball. Once the candy sets, it will harden and secure the legs. This was the messiest part of the project. The final step I did was add candy sprinkles eyes. I used a rainbow-colored candy sprinkles for mine, but you can use bigger or smaller candy sprinkles, or candy pearls, or even candy eyeballs would be fun.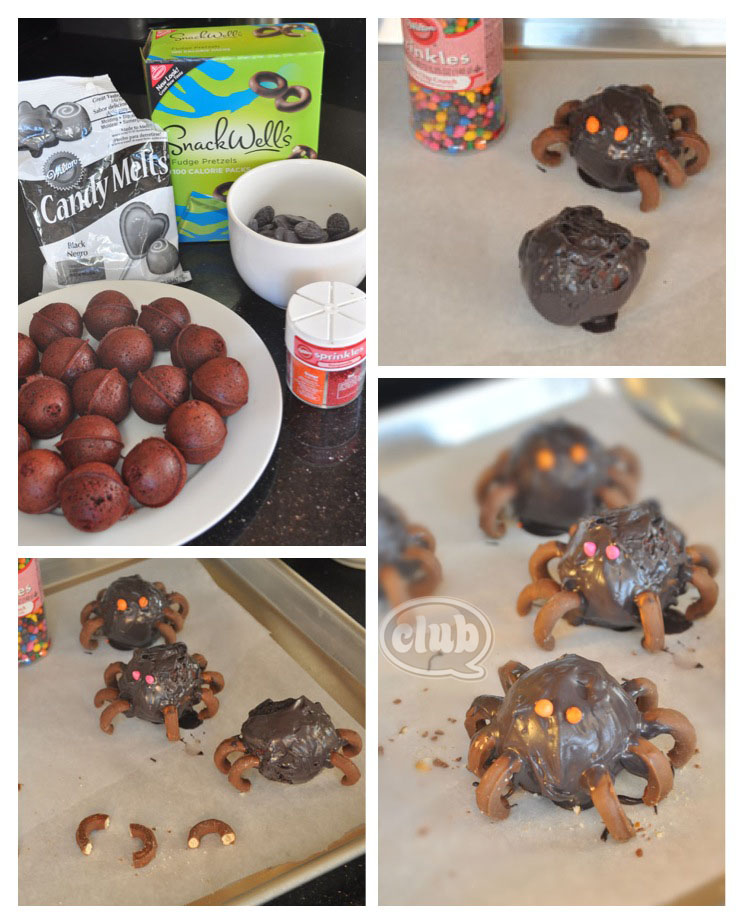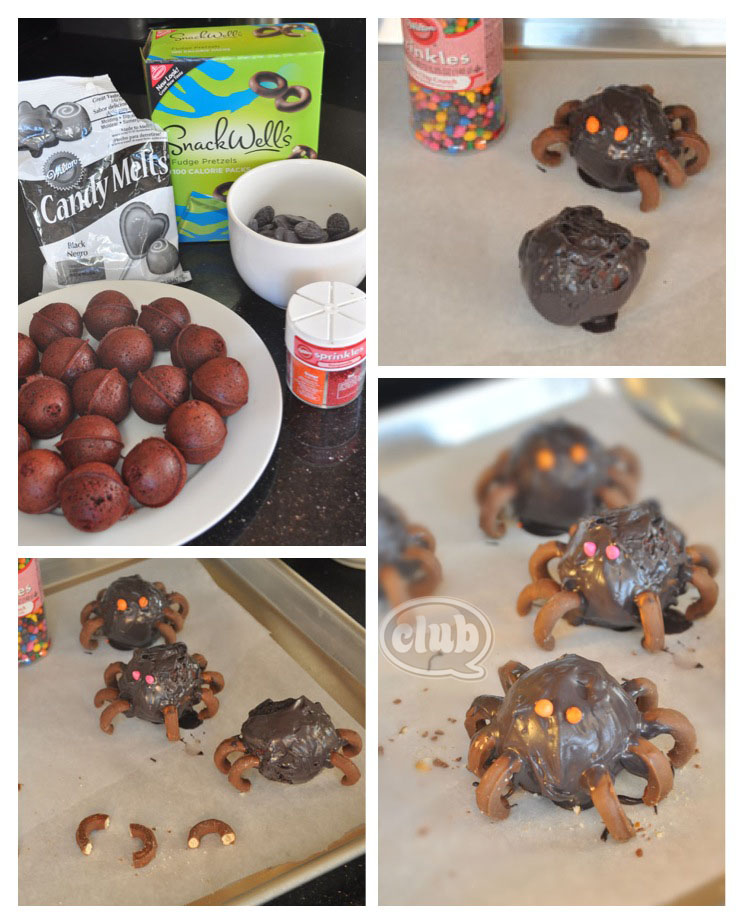 Once all of my spiders were built, I put them into the refrigerator to set for about 10 minutes.
Now, I've mentioned before that I am definitely not Bakerella when it comes to making perfectly coated cake pops, but I think the uneven texture of mine adds to the spookiness of the cake pop spider.
For a little fun, I made a chocolate spider web serving plates. First I melted some chocolate chips into a sandwich bag. I clipped off one end to make an impromptu piping bag and squirted a chocolate "target" all around my plate starting with a chocolate dot in the center. Then with a toothpick, I created the spiderweb design by pulling it from the center out.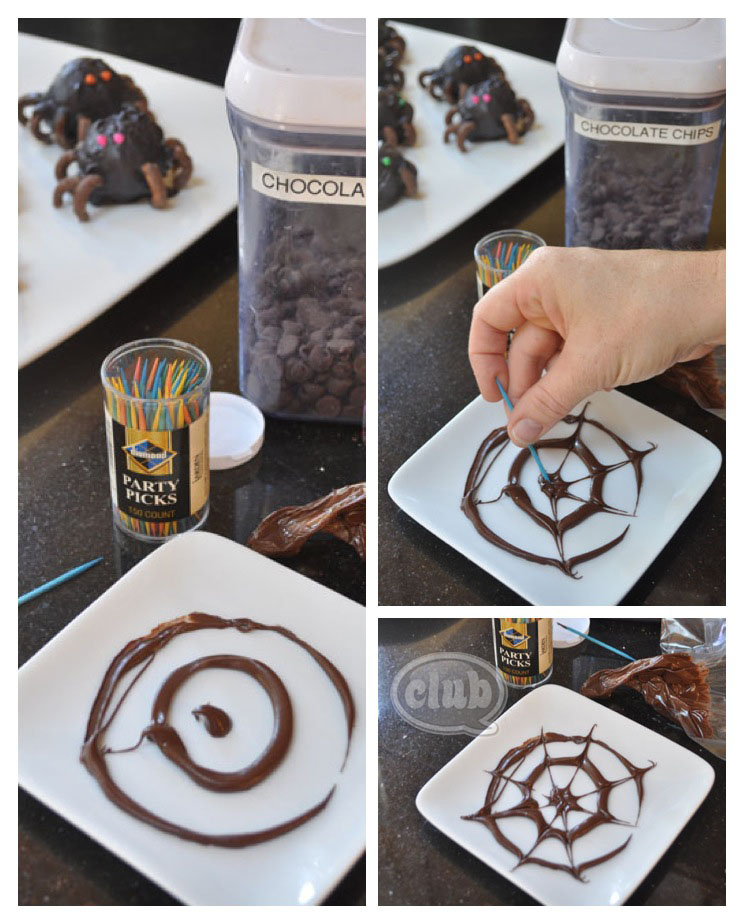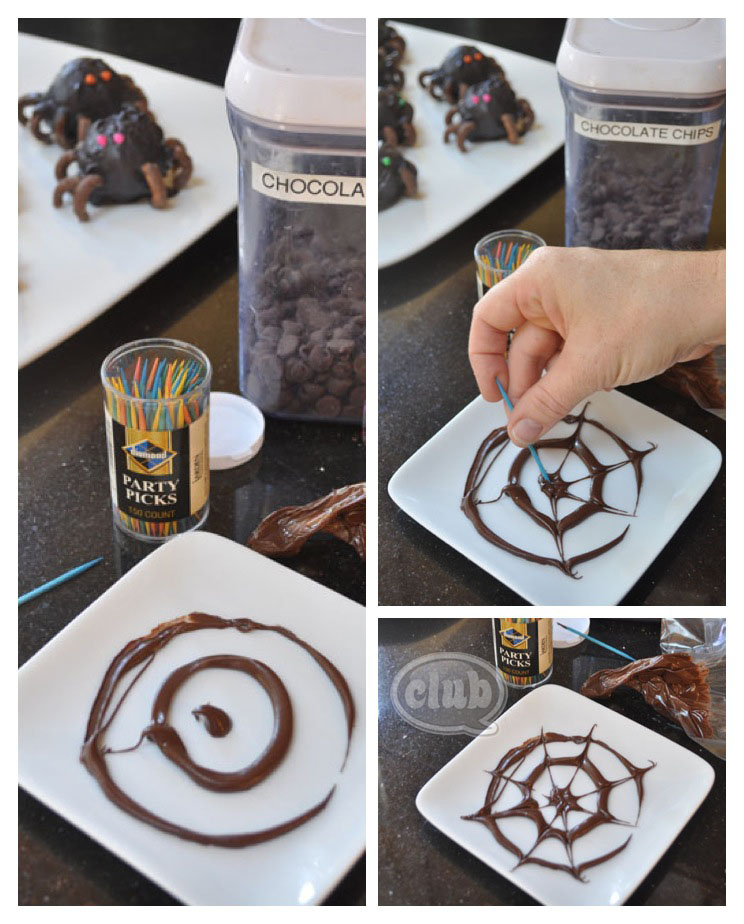 Voilá!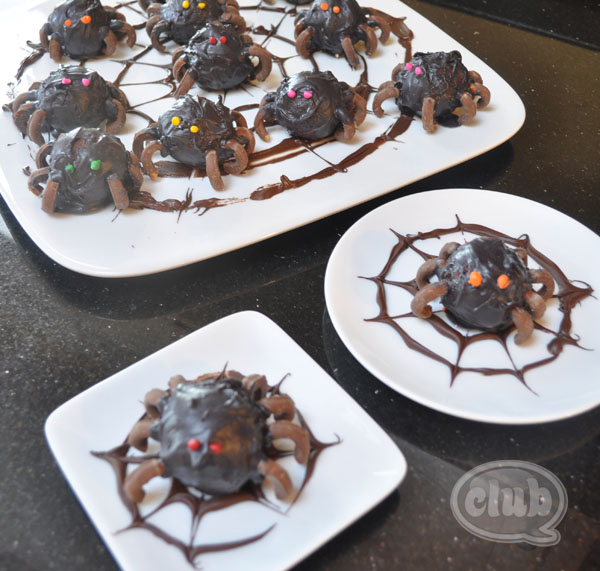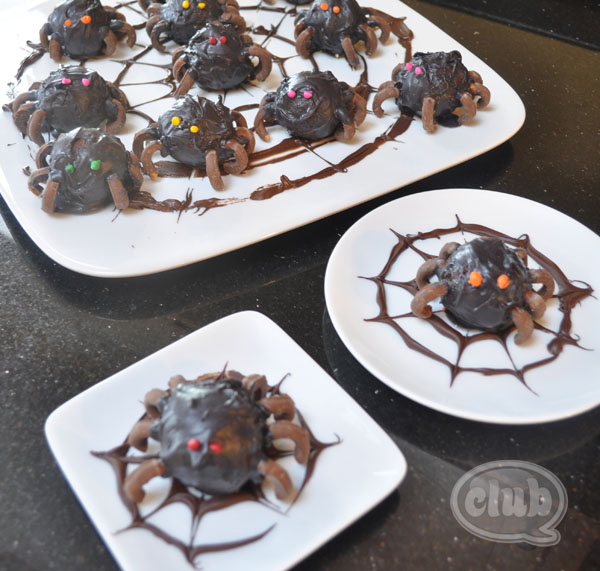 Hope you enjoyed this spooky cake pop DIY, and I hope you and your family have a Happy (and spooky) Halloween!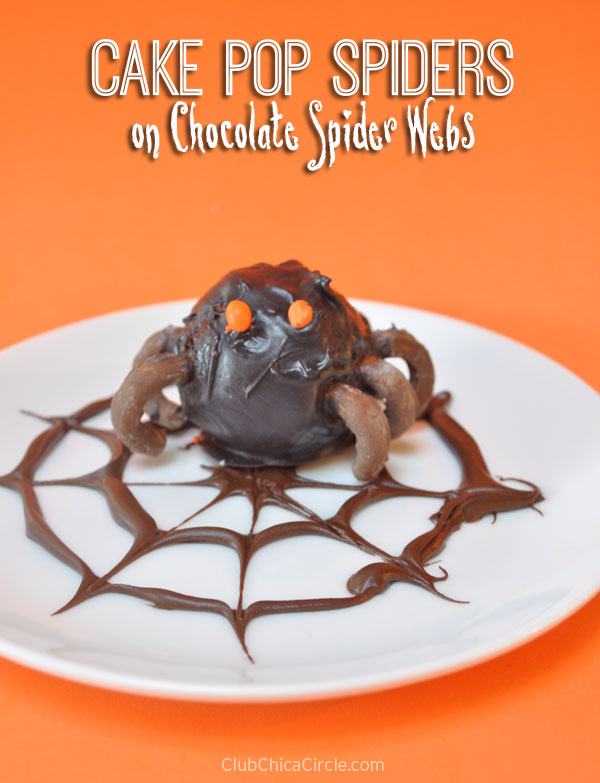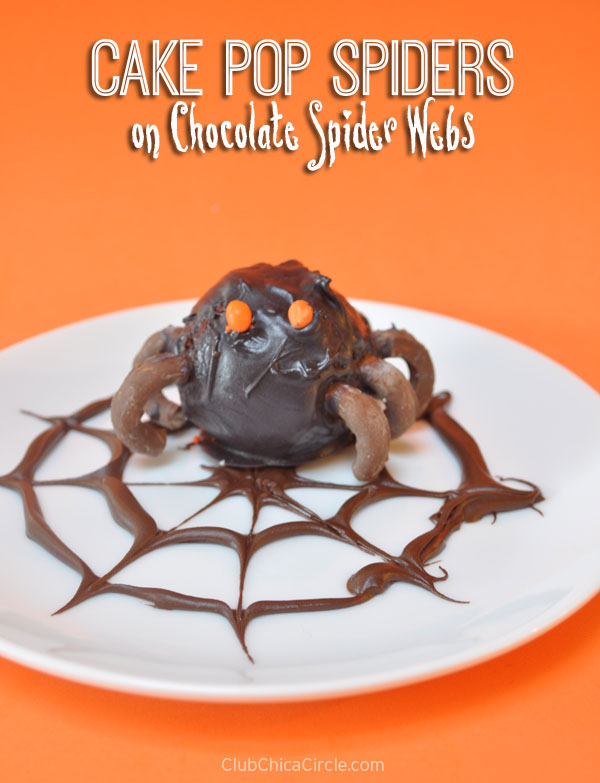 Happy crafting!
If you liked this post, and want more, you can subscribe to be on our mailing list here.