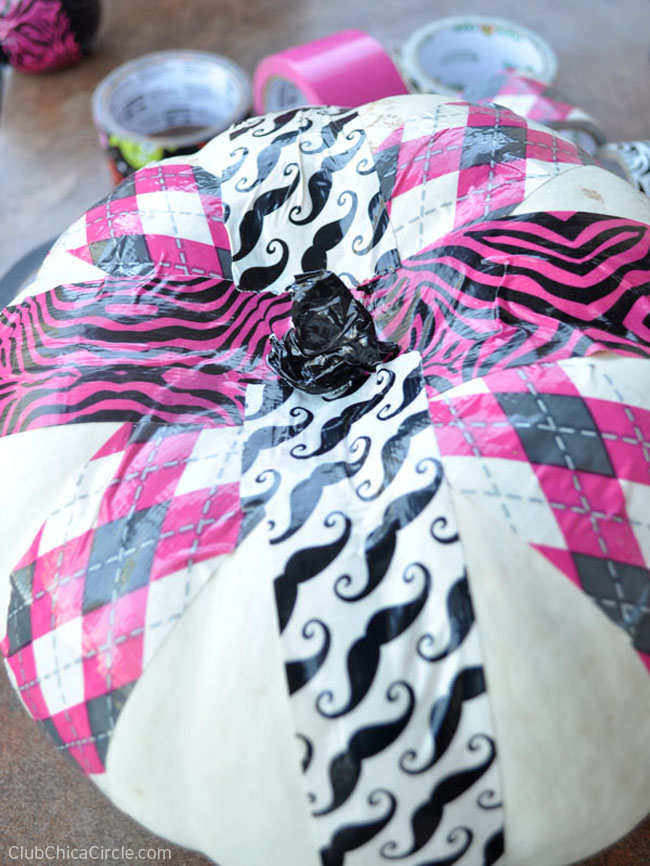 My tween and I finally carved some pumpkins over the weekend. She had some friends over, and we made it a pumpkin carving crafternoon. While I was dying to try some new ideas on how to decorate my pumpkin, the kids were so excited about carving them. I'm not sure if it the pure mess of it with them being able to stick there hands inside the pumpkin and pull out strings of pumpkin goop, or that they could yield a knife and create their own carved design. The part I love are the roasted pumpkin seeds we  got out of them. I used the same technique that I use when roasting garbanzo beans.
That being said, I did pull out the duct tape, which is definitely one of our favorite craft tools, just like in the duct tape rose bouquets we made. And really, you can easily decorate your pumpkin in a cool way in less than 5 minutes. Also, if you want to change the design, simply pull of the tape and start again. I was in a pink and black mood, so I made a collection of cute duct tape decorated pumpkins out of some of my favorite duct tape designs.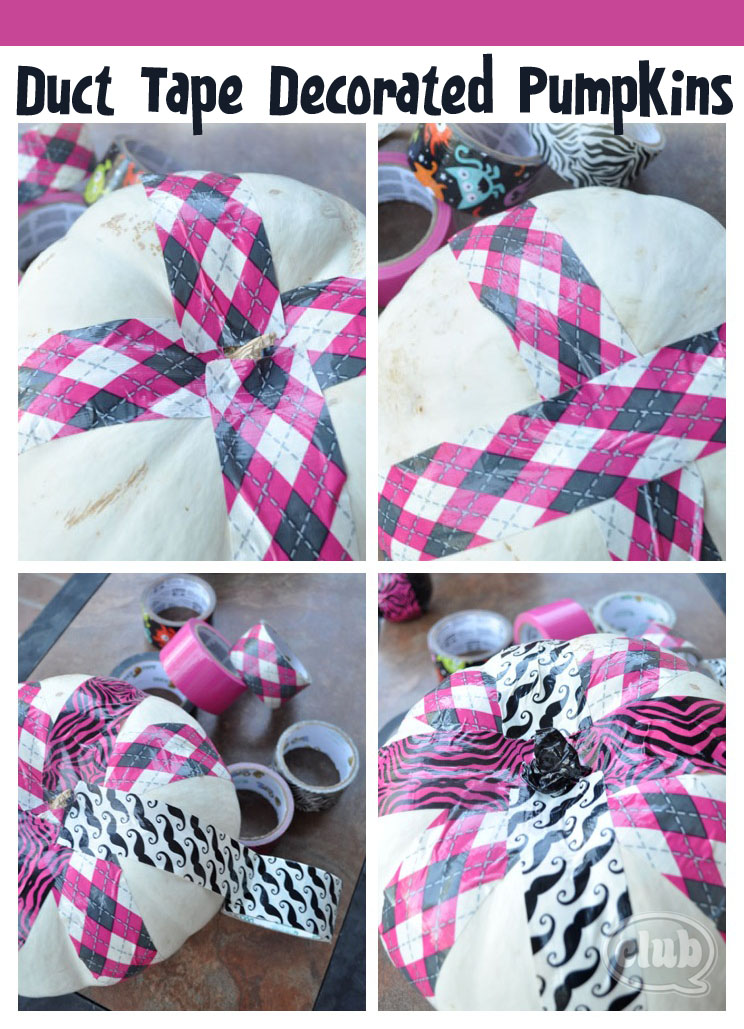 The technique I used is pretty simple. I started with a strip of duct tape from the top of the pumpkin and worked my way all the way around the pumpkin until I made it to the other side of the stem. Then I just kept dividing the pumpkin into slices, much like if I was cutting a pie. I used different patterned duct tape on a white pumpkin and chose to leave some of the white skin exposed. But on some of the other pumpkins, I just kept adding stripes on the pumpkin until the whole thing was covered. I also added an accent strip along the center to add some contrast. I finished off each pumpkin with a duct tape "twist" on the stem.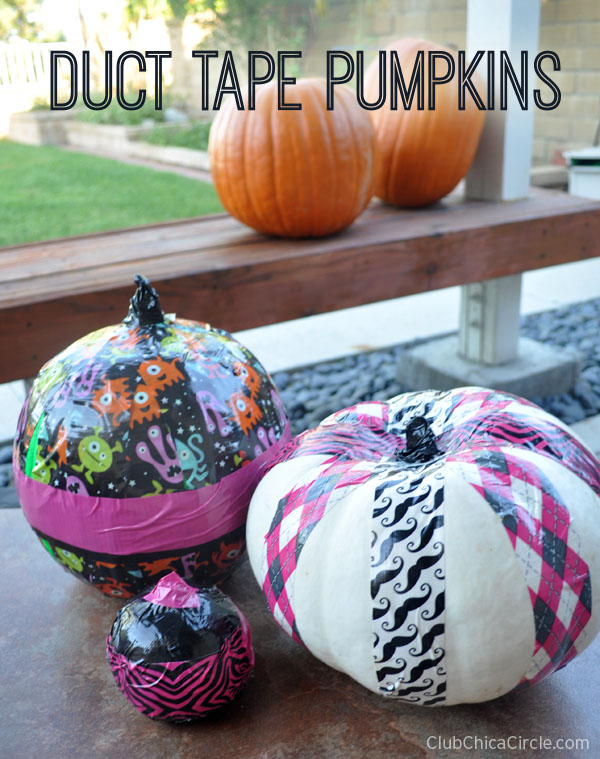 I think they turned out pretty cute! There are many brands of duct tape now, with what seems like an endless array of patterns to choose from. I have noticed that different brands of duct tape have varying degrees of "stickiness". I think I may have to do a compare and contrast in another post. = )
But this craft is simple enough for you and your tween to try some of your favorite designs on a pumpkin. You can tailor to more Fall colors and create a decorative Fall centerpiece well past the Halloween holiday.

If you liked this post, and want more, you can subscribe to be on our mailing list here.