Today's post continues with more party craft ideas from my tween's spa slumber party we recently had over the long weekend. Yesterday, it was the Turbie Twist cupcakes for her guests, but what's a party without party decor? For the spa sleepover party, we converted our living room into an impromptu "spa" for girls, and then later in the night, into the sleepover space.
I was inspired by this pin on Pinterest for cool garden lighting. I knew I wanted to create the proper "spa" lighting, and then "sleepover" lighting for the girls. I bought two strands of these lights on Amazon, but any strand of white Christmas lights could work. I wanted to make sure to use a battery-operated strand so I didn't have to worry about try to plug into an outlet. I also had some really cute treat cups that I recently purchased from one of the Pick Your Plum daily deals. Small dixie cups could also work for this super easy party decor craft. The only other supply I used, was my handy X-ACTO knife.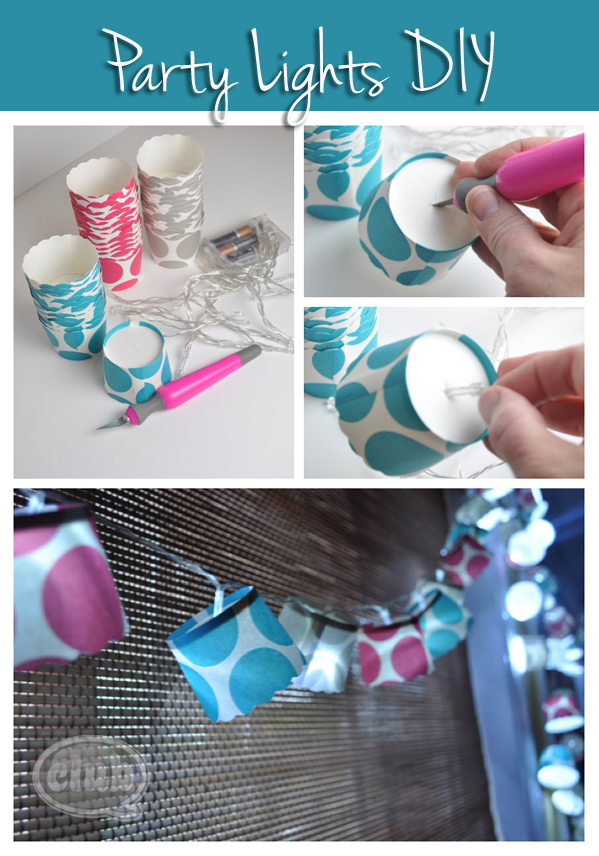 These were super easy to make. After I showed her how to do it, my tween actually strung the lights herself. As long as they are old enough, and are aware of X-ACTO knife safety, this is a great party craft that kids can easily tackle.
The first step is to punch an "X" shape at the bottom of the treat cup with the X-ACTO knife. This doesn't involve cutting more than just pushing the blade through the bottom in a "+" or "x" shape, depending on how you look at it.
Next, just push the end of the light through the bottom so that is peaks through the cup. That's it!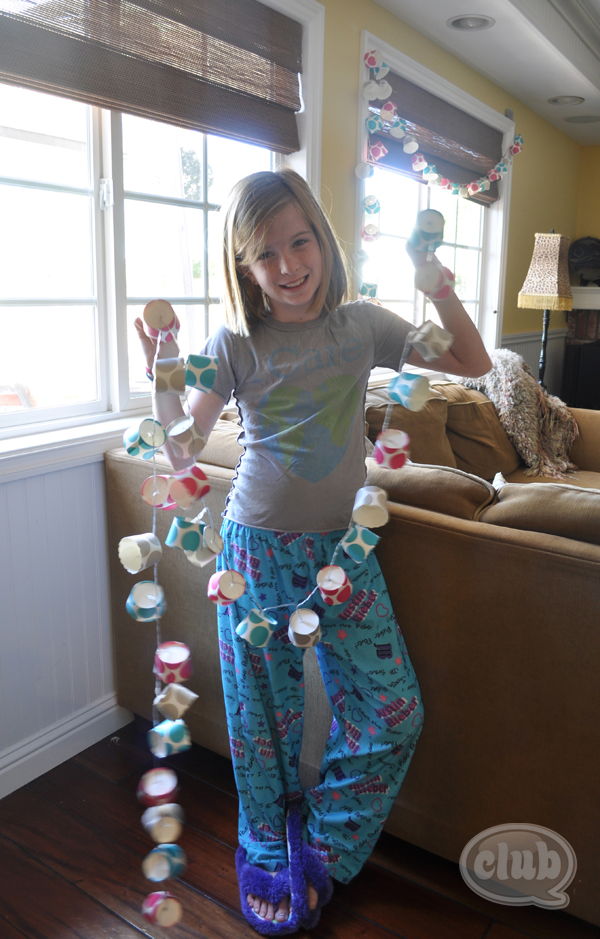 We hung two strands of lights along the top of the two windows we have in our family room, and secured them with clear tape.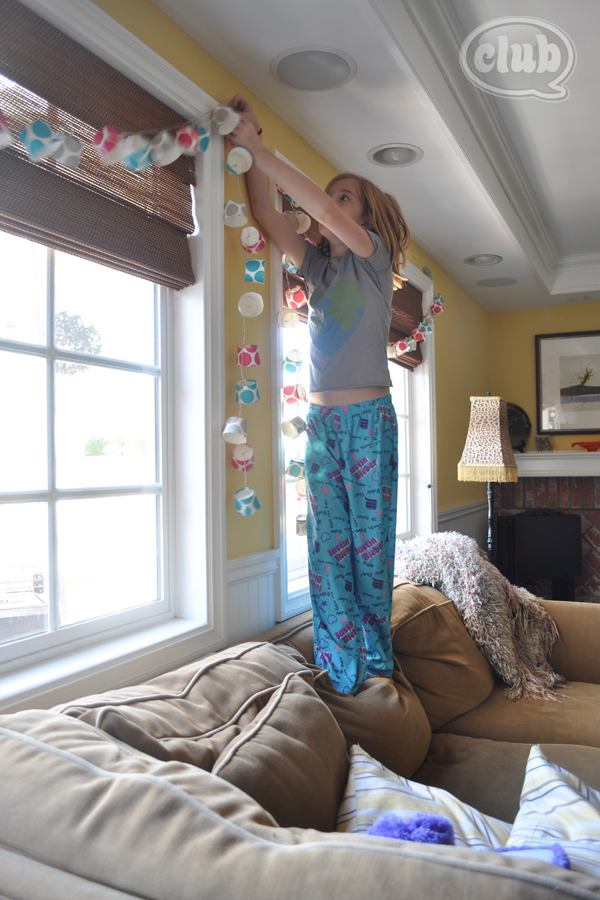 The treat cups gave off a really cool glow, and was the perfect low-lighting solution for the sleepover party.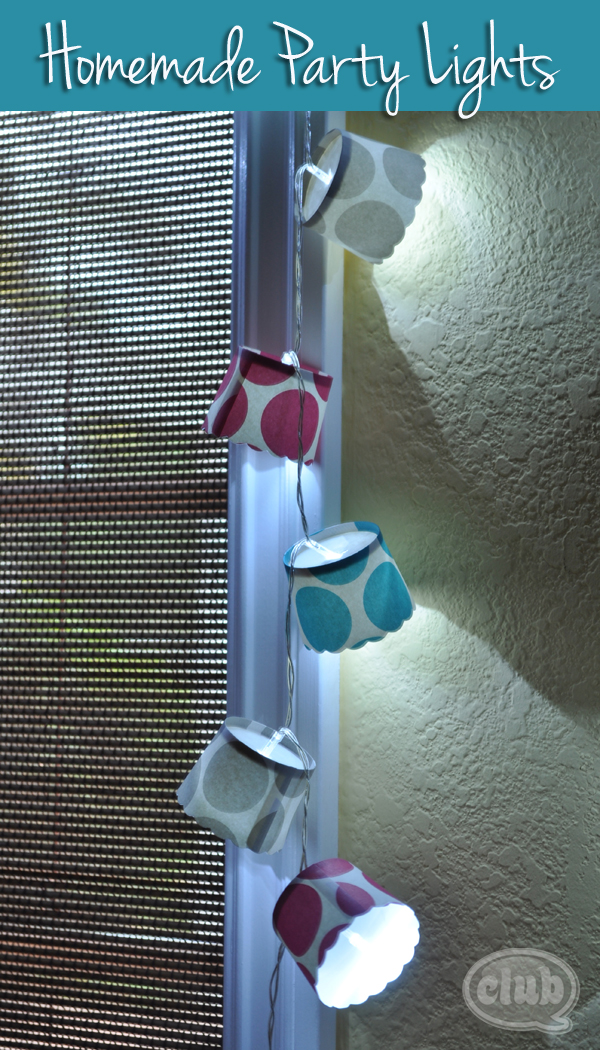 Try this for your next party, or this would also make a fun and festive addition to tween room decor.
Stay tuned for more spa sleepover ideas. = )
Happy crafting!
If you liked this post, and want more, you can subscribe to be on our mailing list here.