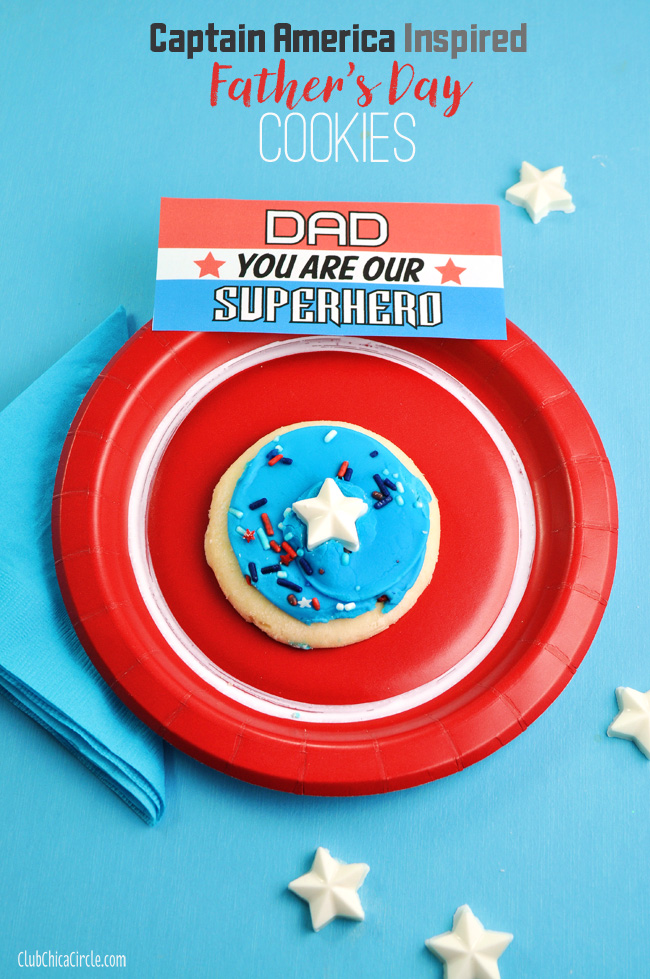 I can admit it. My daughter and I are huge Marvel geeks. So much so, that on Mother's Day, my wish was to go see the new Captain America; Civil War movie. My wish was granted. My husband and daughter treated me to a lovely Mother's Day brunch and movie date. And if you know anything about Marvel movies, it's that you need to stay completely through all the credits. I mean ALL the credits! Did you see the not one, but two extra scenes at the end… setting up the next Marvel adventure?
Anyway, let's get to today's post, which is inspired by my love for the latest Captain America, which definitely did not disappoint. But I digress.
Today's crafty DIY post is all about honoring the superhero Dads out there. Here is a really simple way to give a little Father's Day Superhero treat… without doing any baking! I mean you can bake these yummy cookies and cupcakes with blue frosting, but you can also dress them up with a white candy star on a bright red plate with a free printable tag too.
Right now in your grocer's bakery you will most likely see these patriotic themed treats. I picked up some cookies and cupcakes, some red mini paper plates, white candy melts, and a star shaped candy mold. The plates and treats I found at my local grocery store. The candy melts and candy mold I found at my local Michaels store.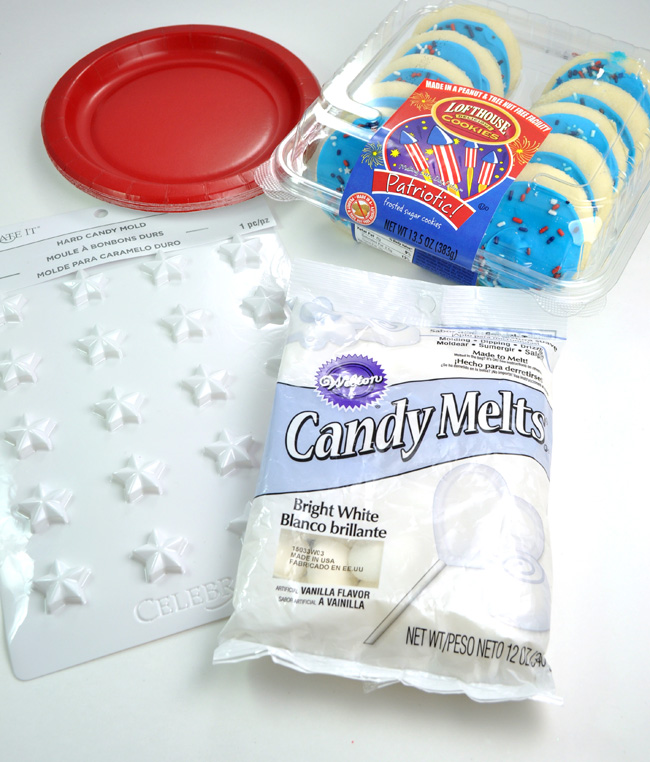 I also used a white paint marker to dress up my red plates to start to resemble Captain America's shield. I used the edge on the inner circle on the plate to freehand a white circle along the inner edge. Make sure your plate is dry before placing your treat on top.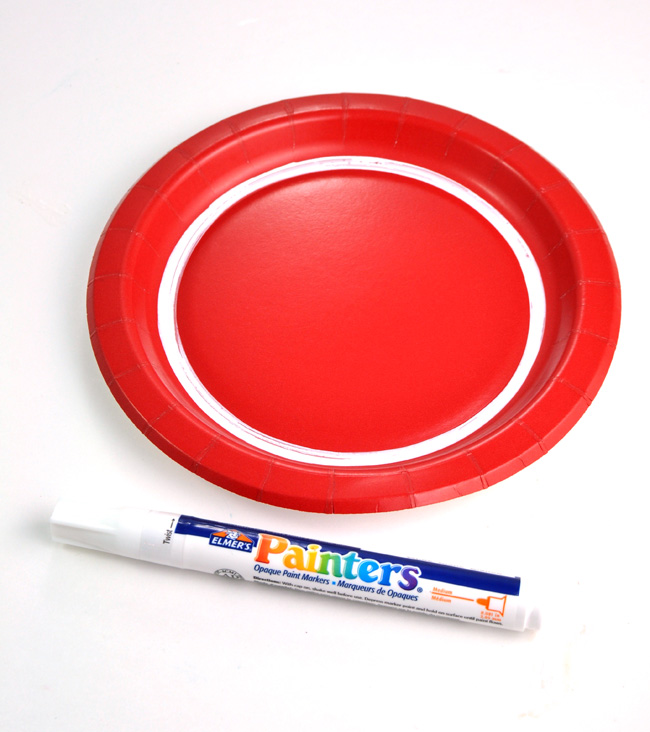 I also made these cute and yummy white chocolate candy stars with my candy melts.
I simply melted a handle down in a disposable plastic bag in the microwave. I snipped off on of the corners and used the bag as a piping bag to pipe in the white chocolate in each star candy mold. I dropped the plastic tray down a couple times on my counter so that the while candy settled into each mold. Then I used the edge of a spatula to wipe off the excess. Finally, I placed the tray into the refrigerator to set.
Once the candy stars were set, I popped them out of the candy mold and placed in the center of my cookie treat.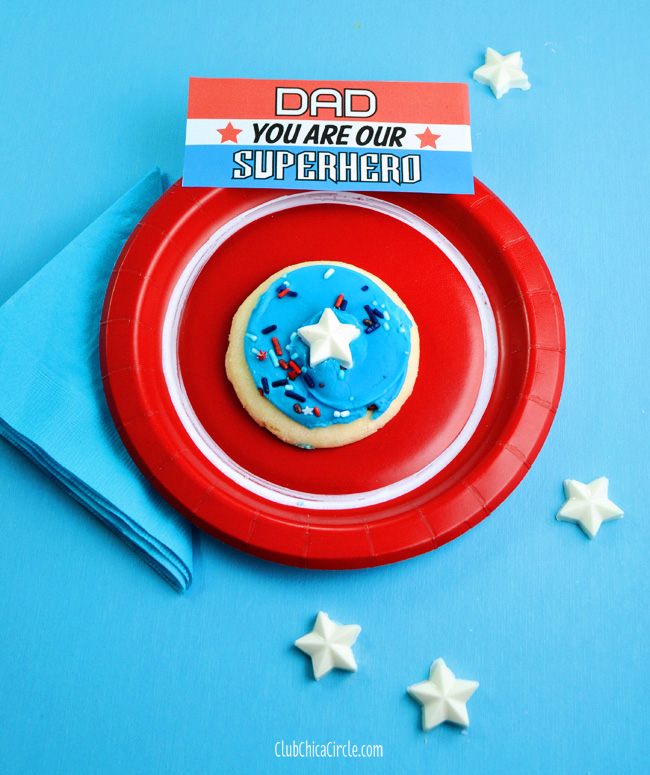 The final step was to place in the middle of my red "shield" plate and attach a cute Father's Day superhero tag on the top.
I created this Dad You Are Our Superhero free printable in two different sizes. One that you can tape to the top of your plate, or a smaller one if you want to tap to the top of a toothpick, craft stick, or mini fork.
This super simple homemade gift idea works with both cookies and cupcakes.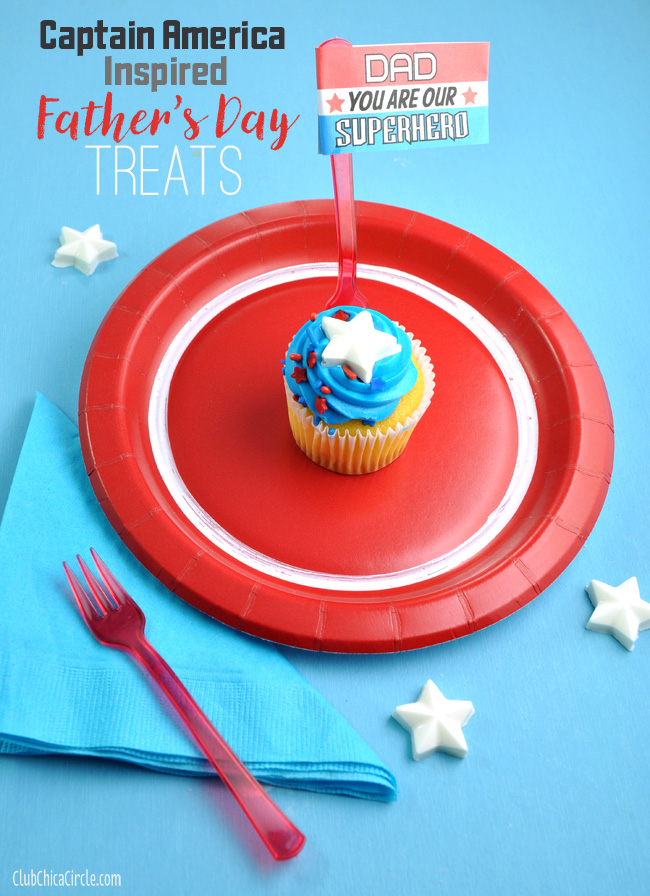 So cute! And DAD is sure to love the tasty treat!
Speaking of treats, DAD might also love these homemade beer pancakes with bacon too!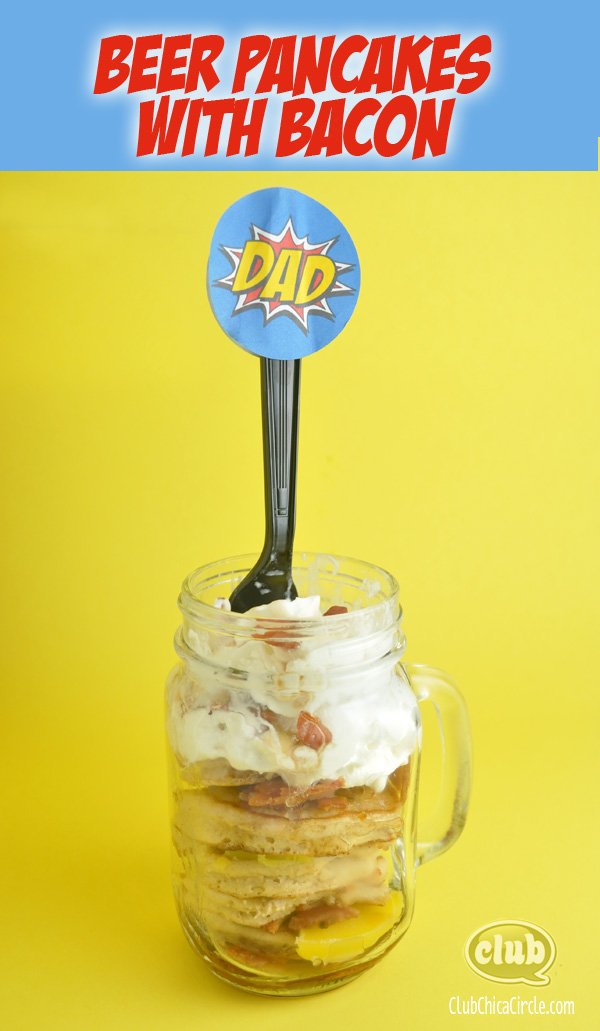 Yoiu can get free printables Father's Day tags in that post too, which you can use on a variety of father's day gift ideas like this one.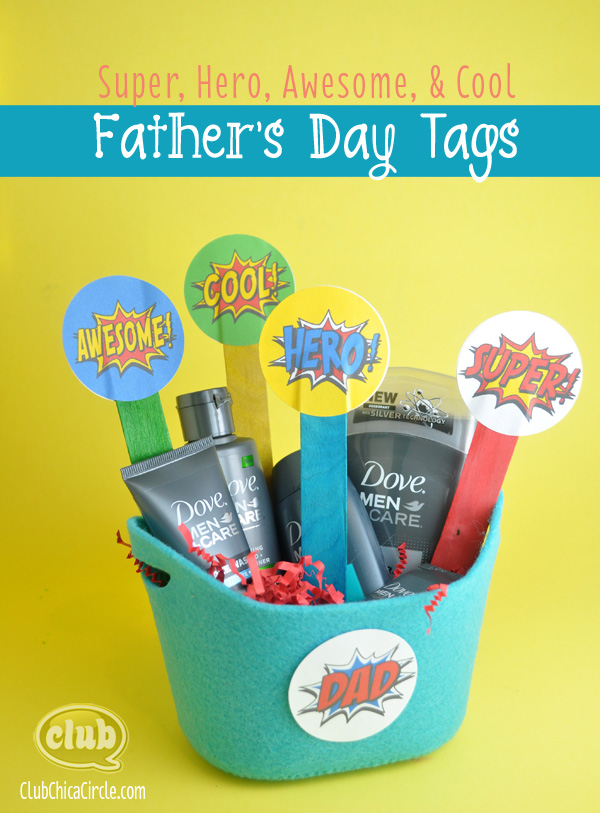 And if you are feeling especially crafty, you will like this "dressed up" pencil cup for DAD…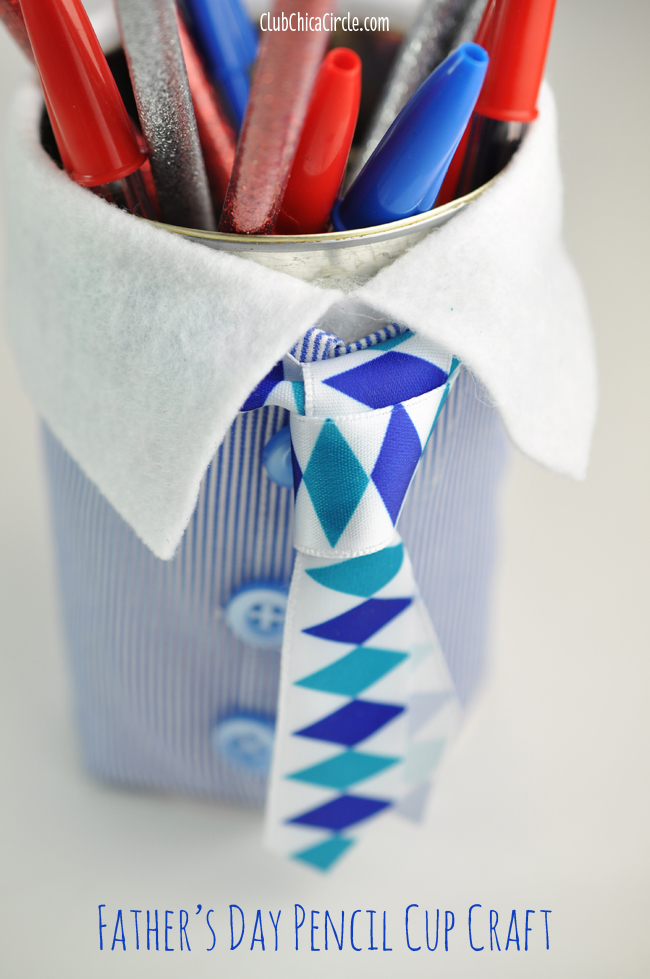 …or this upcycled candy jar for DAD.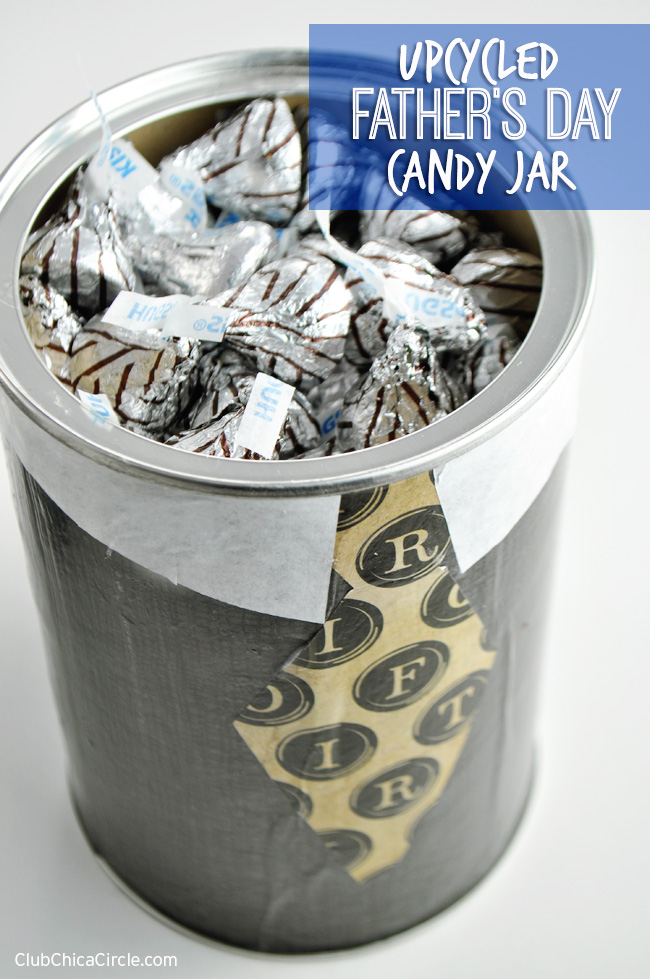 However you celebrate Father's Day, make sure that special man in your world knows how much of a superhero he is. = )