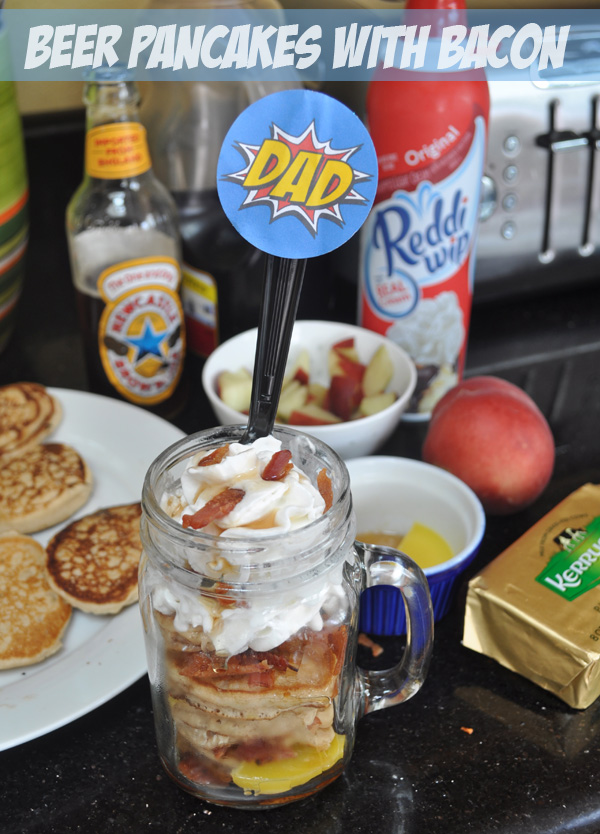 Dad will love this fun homemade Father's Day breakfast idea!
Simply replace the water needed to add to pre-mixed pancakes with his favorite beer…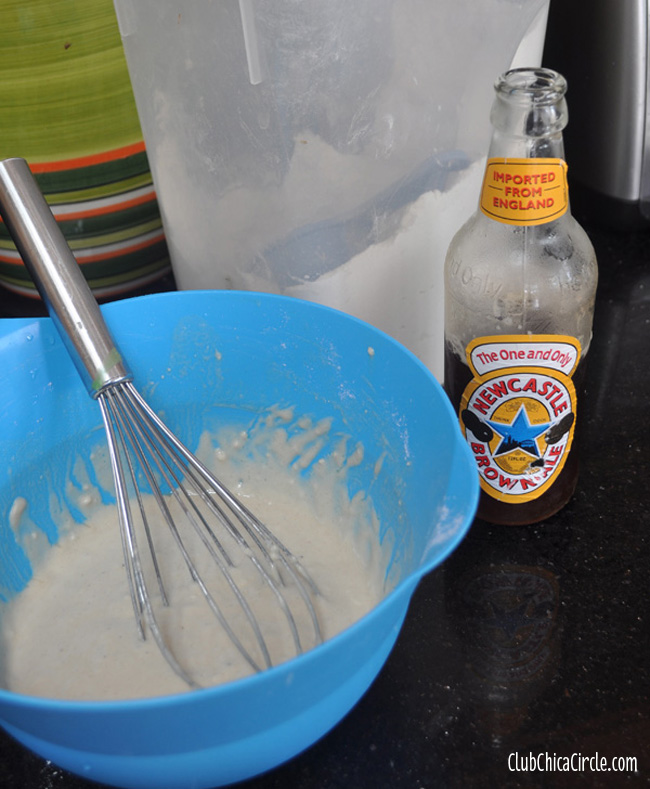 …then make silver dollar sized pancakes on a hot pan or griddle until golden brown…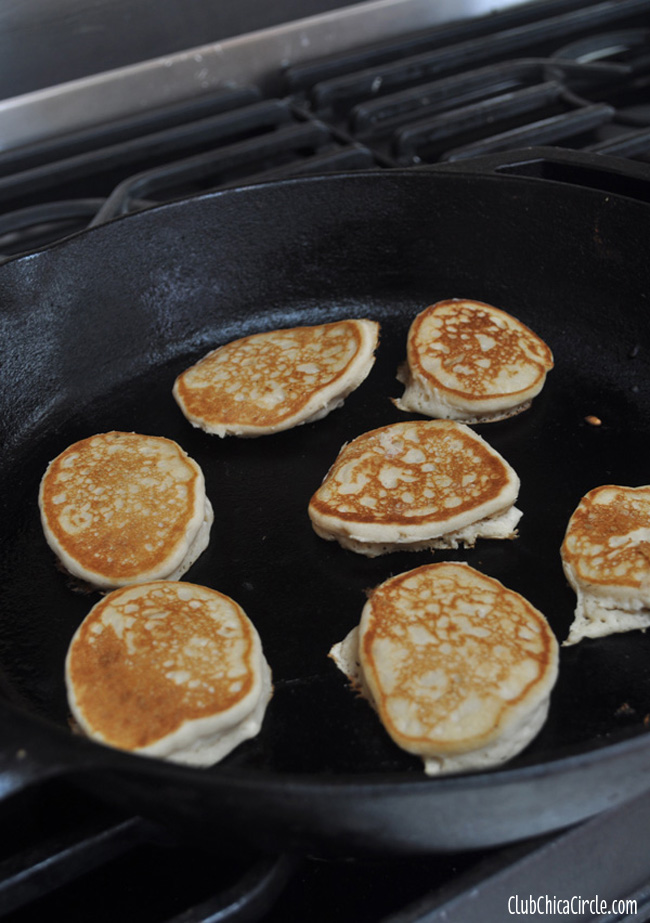 …and combine them with hot bacon, butter, syrup, cut fruit like apples or peaches, and top it off with whipped cream in a jar and a superhero sticker printable.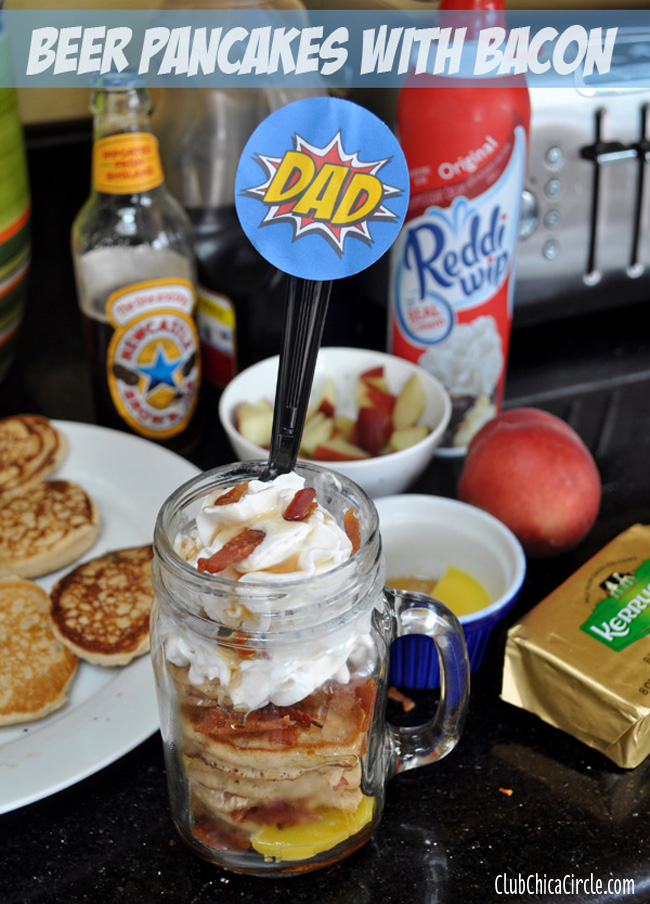 Try this yummy breakfast in bed to DAD this Father's Day!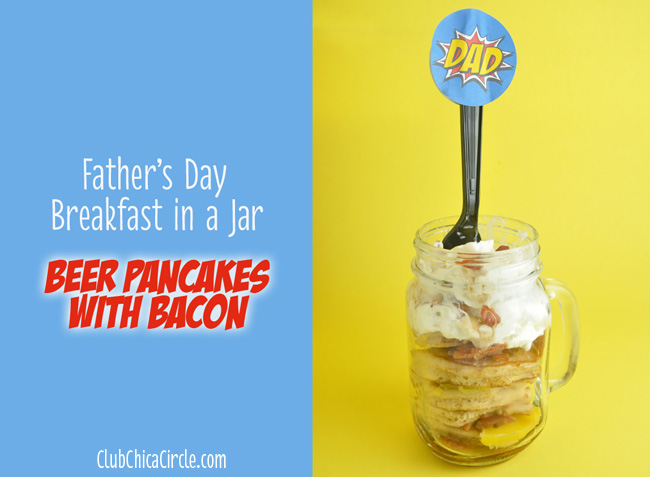 Enjoy!
If you liked this post, and want more, you can subscribe to be on our mailing list here.
Feeling social? Follow ChicaCircle on Facebook or Twitter, and follow me on Pinterest or Instagram.