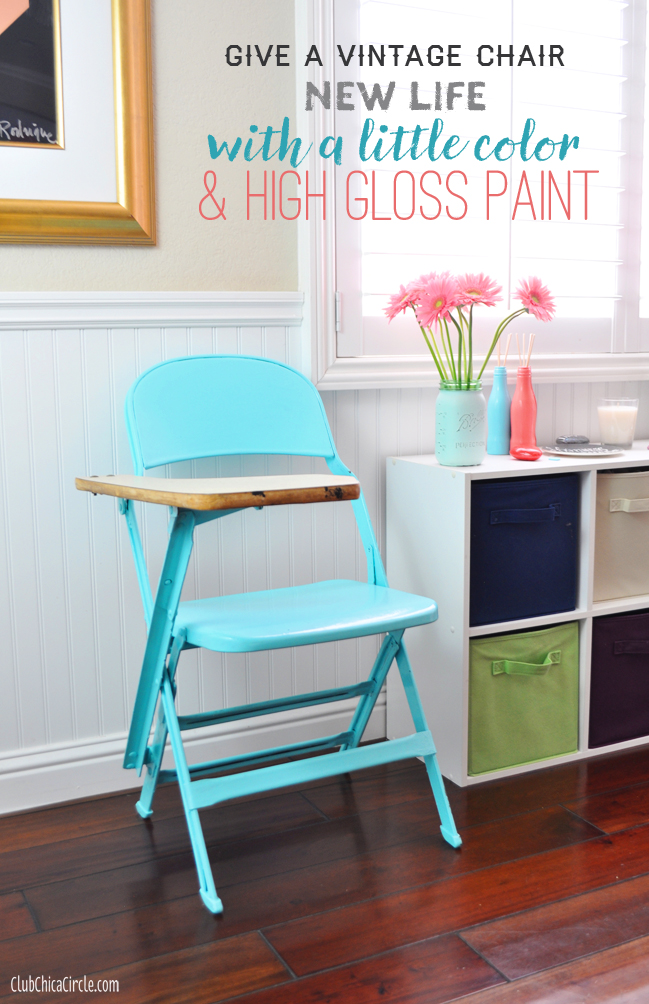 Whenever you see posts with sneak peeks into our home decor, you can tell that I'm not afraid of a little color.
Whether it is transforming my daughter's wall into a modern art masterpiece…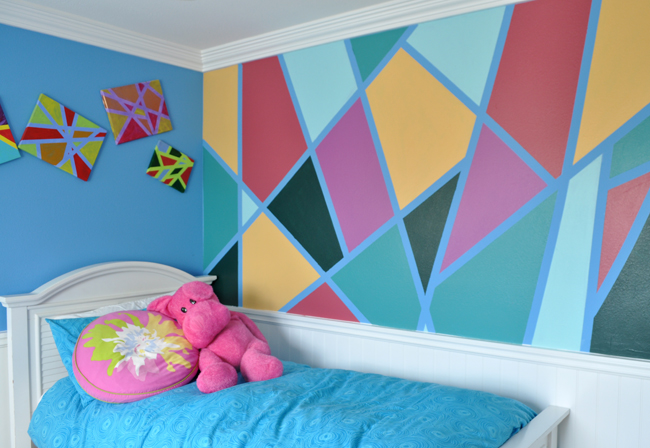 or adding a statement with this painted wood grain wall art.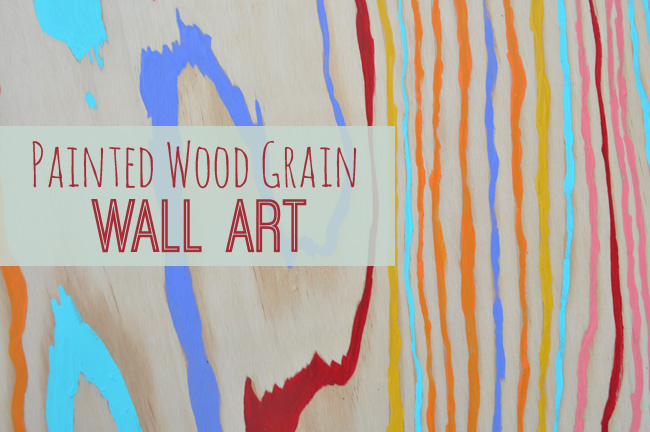 And I don't limit my color accents to walls or art. When I recently found this vintage school chair at a garage sale, I grabbed it up knowing that I could transform it into a cool modern chic piece of colorful furniture.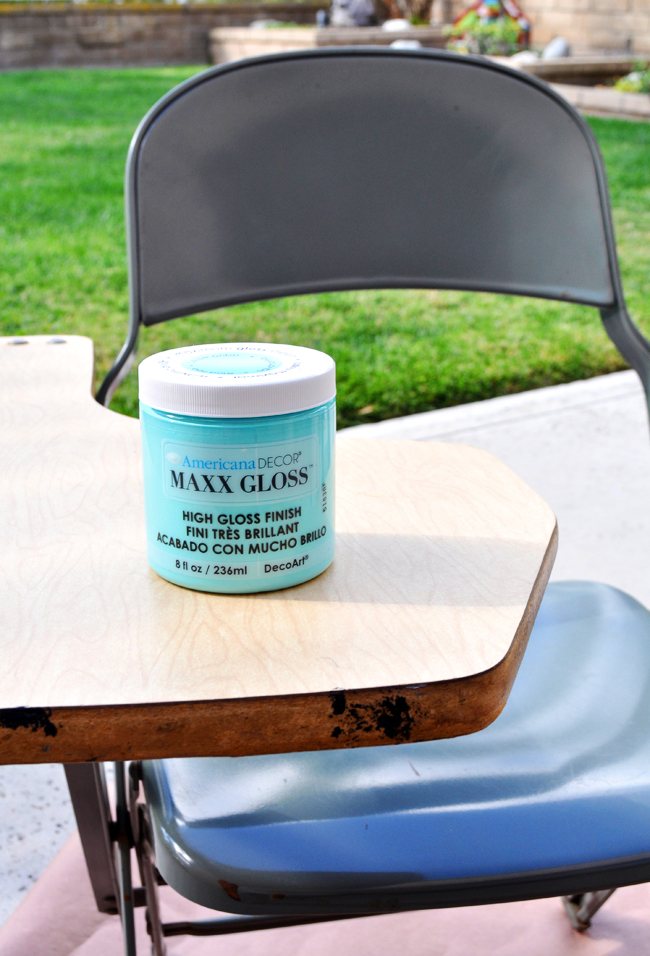 One of my favorite paint lines that I use for home decor projects is high gloss paint. I used Americana Decor® MAXX GLOSS™ in Aqua Waters for this upcycle DIY project.
What I love about this paint is that there is no priming necessary, it goes on almost every surface, the colors are vibrant, and most importantly they dry with a beautiful high gloss finish.
After I washed off the metal portion of my vintage school chair, I placed it on a paper drop cloth and got to work. I applied two coats of paint using a simple sponge brush.
Seriously, that's all I needed—one jar of paint and a sponge brush.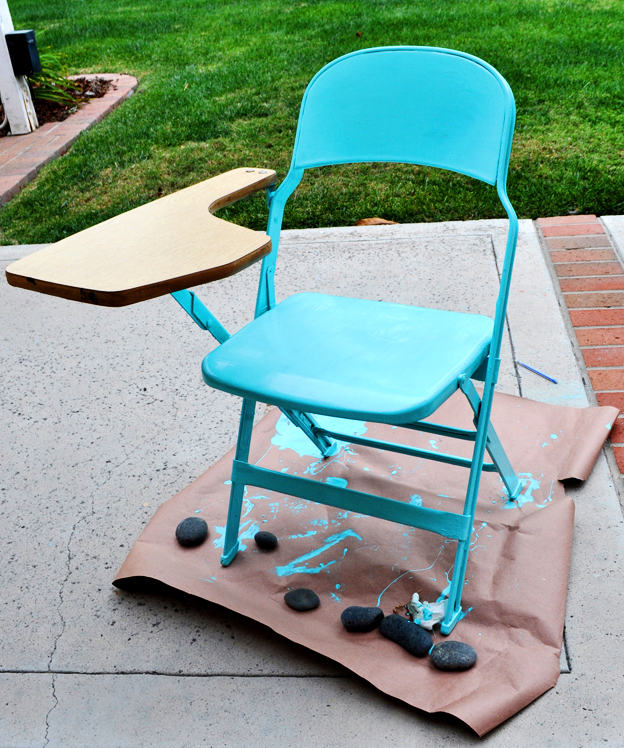 This already cute chair went from ordinary to fabulous in just a couple of hours!

I love how this turned out! It is my daughter's favorite homework chair now. = )
High gloss finish is so popular right now in home decor DIY projects, and Deco Art makes their MAXX GLOSS paint in 20 trendy colors.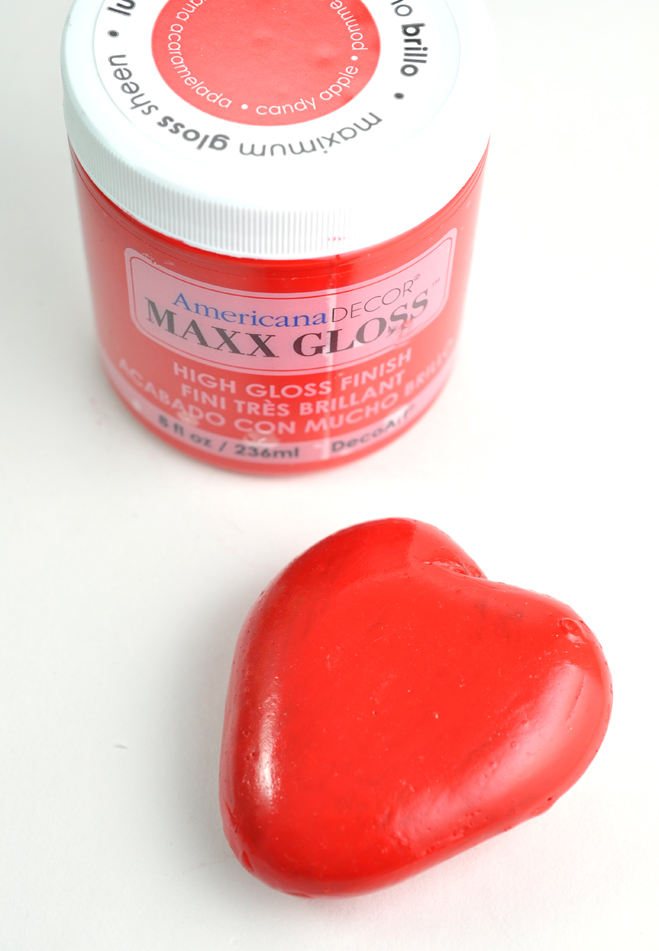 You can find these paints at Michael's stores or Jo-Ann stores, as well as online.