This year in Maggie's fourth grade class, they had the benefit of having a student teacher help out in the classroom. As a parent volunteer, it was so nice to see someone who is passionate about teaching and excited about the prospect of having their own classroom someday in the future. Student teaching was the last step in Mr. David's journey to becoming an accredited teacher, and if you can imagine the students and "Mr. David" became very attached to each other over the course of the year. We recently had to say goodbye to Mr. David as his final semester was finishing up, and as one of the room parents, I helped to organize a classroom gift so that he would remember each of his "first students".
One great idea that came from one of the other teachers, was to start a library for him. One thing I didn't realize was that every teacher builds up their own library for their classroom, many times using their own resources. We sent out a class email and asked parents and kids to donate gently used books of any grade level (since he will most likely teach in a variety of grade levels) to Mr. David. And boy was the response successful! We ended up with 2 large boxes of books to start his library with.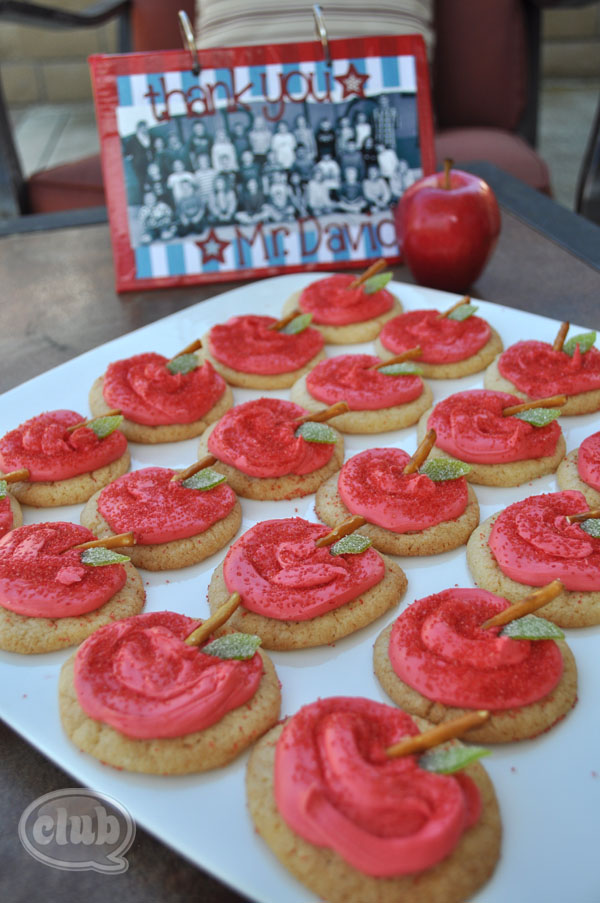 We also wanted to leave him with something homemade and personal, too. Every student in the class was given a half-sheet of colored card stock paper to decorate, write a note on, draw a picture on, etc. I took a class picture, and decorated 2 pieces of thick chip board with scrapbook paper, duck tape, vinyl lettering cut out with my Cricut, and stickers. We punched holes at the top of all the sheets and decorated covers, and used large rings to attach them together. The result was a personal scrapbook that honestly brought a few tears as we presented it.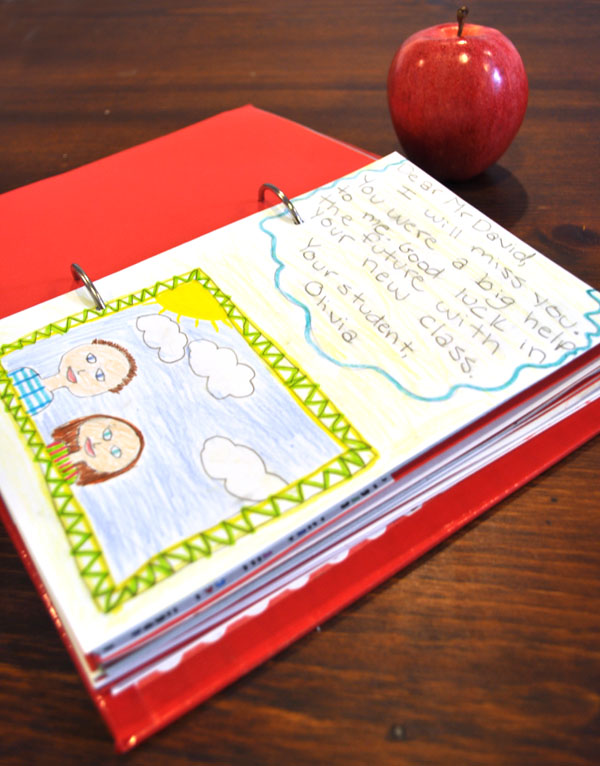 And we couldn't just send him off without fully celebrating his contribution to the class and wishing him good luck and congratulations with something sweet. So I thought it would be fun to make apple decorated cookies for the whole class for a mini good luck party.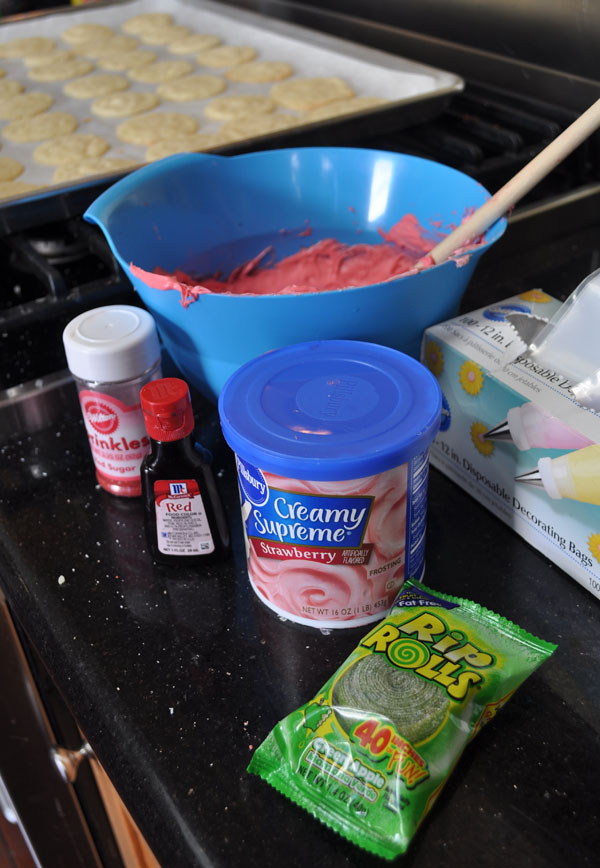 I baked a batch of regular sugar cookies. Then added red food coloring to strawberry frosting to make it the color redder. I piped on the red frosting onto the cooled cookies in the shape of a heart with a rounded bottom instead of a point for the apple. Then I sprinkled them all with red sugar. Next I put half of a pretzel stick at the top in the frosting for the stem. Finally I used kitchen scissors to cut leaf shapes out of a green apple sugar tape roll and placed it next to the pretzel. The apple cookies were a huge hit!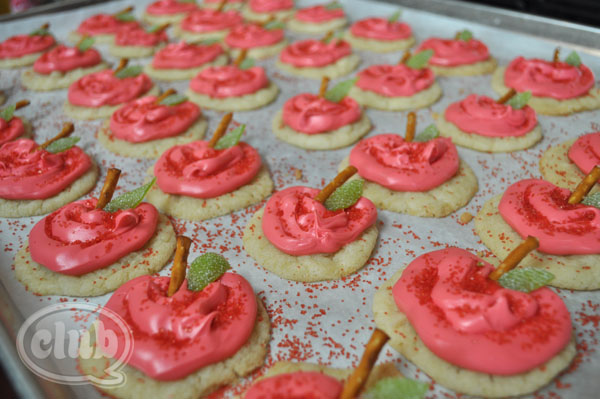 The point was we wanted to make sure "Mr. David" was appreciated and we wanted to wish him the best of luck in his own classroom. And that is why I love giving homemade gifts so much. I know he definitely made an impression on my tween, and it was so encouraging to see of a glimpse of the caliber of new teachers that will be out there soon. His first classroom will be lucky to have him!
If you liked this post, and want more, you can subscribe to be on our mailing list here.