Check out one of our resident tweens demonstrate how to make your own upcycled scrapbook journal out of a paper grocery bag!

My dear girl Miranda has been going nuts over this upcycle paper bag craft – and I had to share! Inspired by a school art project, she has been busy making paper bag scrapbooks with a handy pencil holder. She hasn't yet figured out how she wants to fill the pages of her scrapbooks because she is having too much fun assembling them. This is a perfect rainy/snowy day project – especially if you are looking for an alternate use for your stack of shopping bags. Preparing for a family vacation? Use this craft to prepare a portable journal that can be filled during the trip. It would also make a perfect homemade gift for a friend – just dress it up with pictures and special notes, and give to your BFF!
Here is what you need:
Paper shopping bag with handles
Glue stick
Scissors
Stapler
(yes- that's it!)
How to make your own paper bag scrapbook:
Remove handles and set off to the side
Cut down one corner crease of the bag
Cut off bag bottom leaving approximately 3/4″ from the bottom of the bag – set aside for later
Fold over side panel horizontally in half
Estimate the width of the pages using the bottom panel folded in half as a guide – proceed to fold the side panel back and forth in accordion fashion to prepare the pages of the book
Cut off any remainder that does not fit as a full page size
Pick one side of the folder paper to cut at every fold point on that side and along the top edge that has the fold—you will be left with separate stacks of pages (approx 3 depending on the size of your bag)
Stack the pages and perform any final trims for neat edges and sizing to fit
Staple handles onto the cover – leaving a gap between staples for a pencil slot
Decorate and fill
The final product!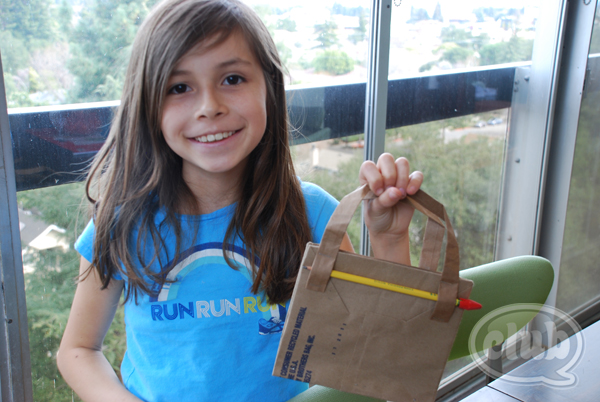 Miranda loves her simple cover- but feel free to spruce it up with various craft materials like ribbons, paint, and stickers.
Here is one decorated with scrapbook paper, colored duck tape, decorative washi tape, stamps, and a cut-out photo. This would be a perfect homemade gift between friends!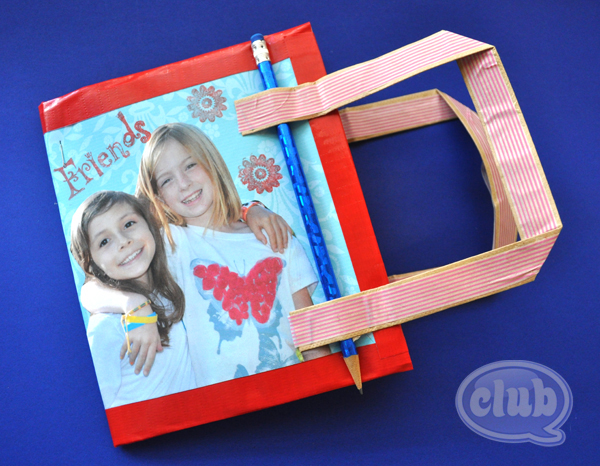 This one was painted first in a variety of Spring colors, and then assembled. Finishing touches were put on using decorative washi tape.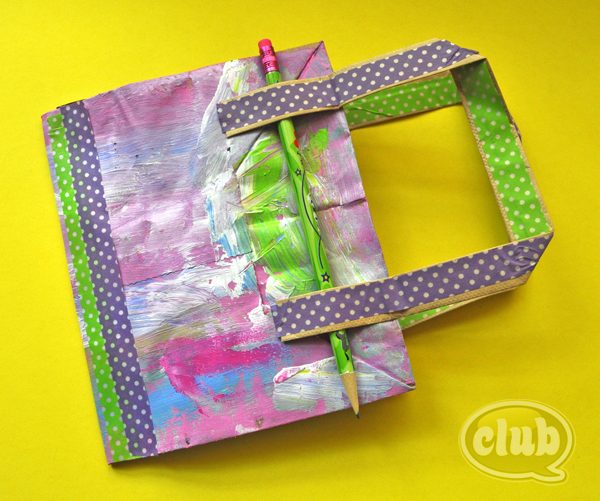 We also made a couple of mini versions for her American Girl® dolls using coffee bags and decorated with ribbon.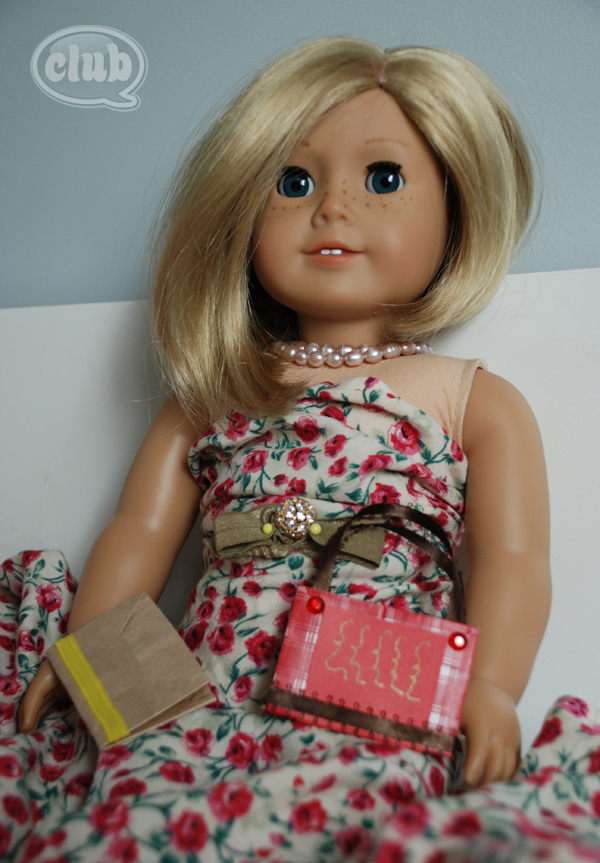 For more paper bag upcycle inspiration- check out our upcycled paper bag painted rose bouquet or Tinkerlab's DIY paper bag book with Japanese binding.
Have fun paper crafting!
If you liked this post, and want more, you can subscribe to be on our mailing list here.
Connect with Lynnee Jimenez on Google+