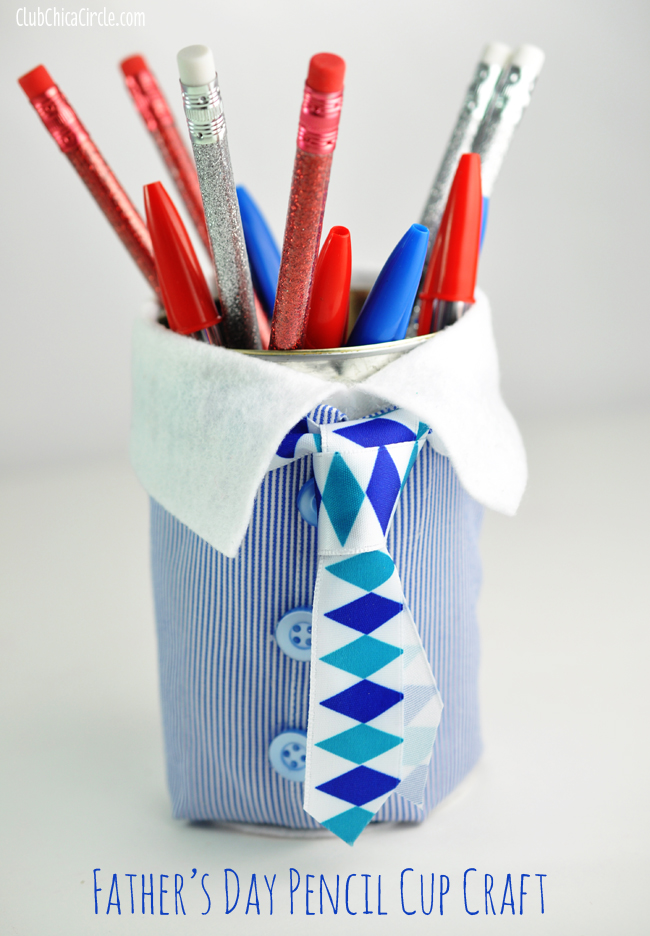 Father's Day is just around the corner, and if you are looking for a fun and easy craft for the kids to create, you will love this upcycled can turned into a cool suit and tie pencil holder.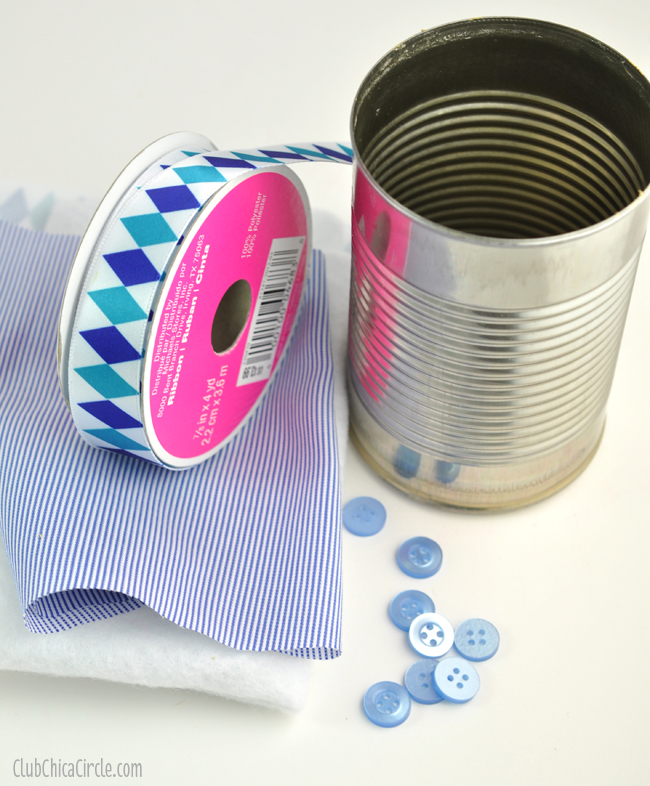 I started with a recycled soup can, some white felt, blue pinstripe fabric, 1/2″ thick coordinating ribbon, buttons, and my handy dandy glue gun.
Truth be told, the blue pinstripe fabric actually from one of my husband's shirts that he donated to my craft pile after there was a stain on the front that wouldn't come out, but you can use any fabric swatch. I wanted to use one that had the pattern and look of a man's shirt. You will need about 10″ x 6″ square of fabric to work with, just big enough to wrap around your recycled can.
And no dress shirt would be complete without a collar, right?
I used a piece of white felt about 9 1/2 " x 2 1/2″, just long enough to wrap around the circumference of the top of my can. I used my glue gun to attach about a 1″ portion of the felt along the top.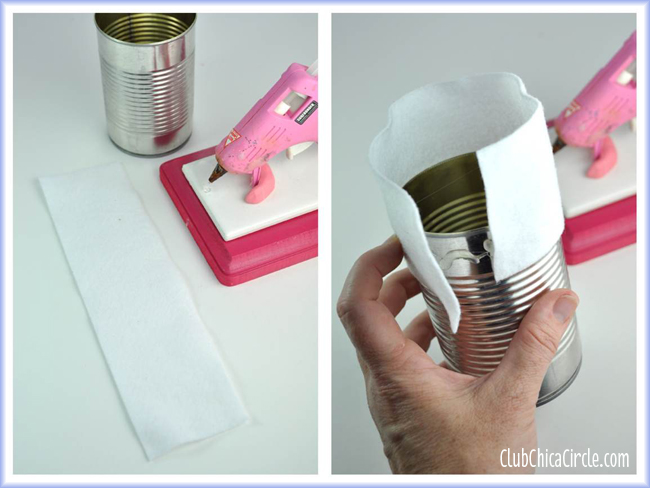 Then, it was time to build the shirt. I created a "hem" along the top and glued it just up to the edge of my can, right on top of the felt. I started right at the seam of my white felt piece and glued my blue pinstripe fabric all around the can.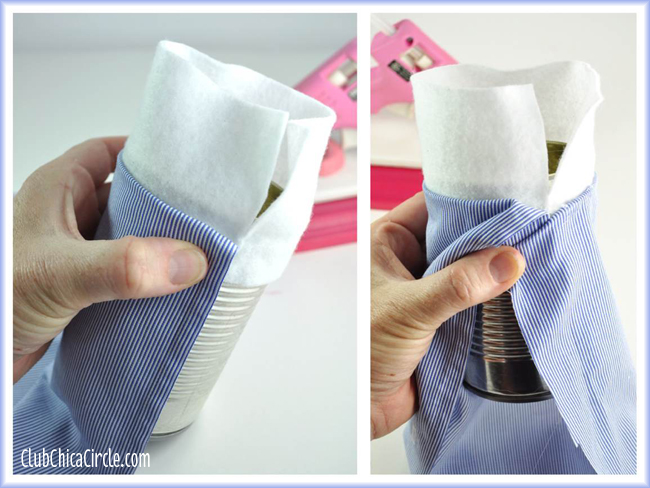 I finished off by securing one edge of my blue fabric under the other, creating the "front" of the shirt.
Then, I hot glued the remaining fabric on the bottom of my can, gluing one section at a time. I would fold in a section, glue, then repeat until the whole bottom was secure.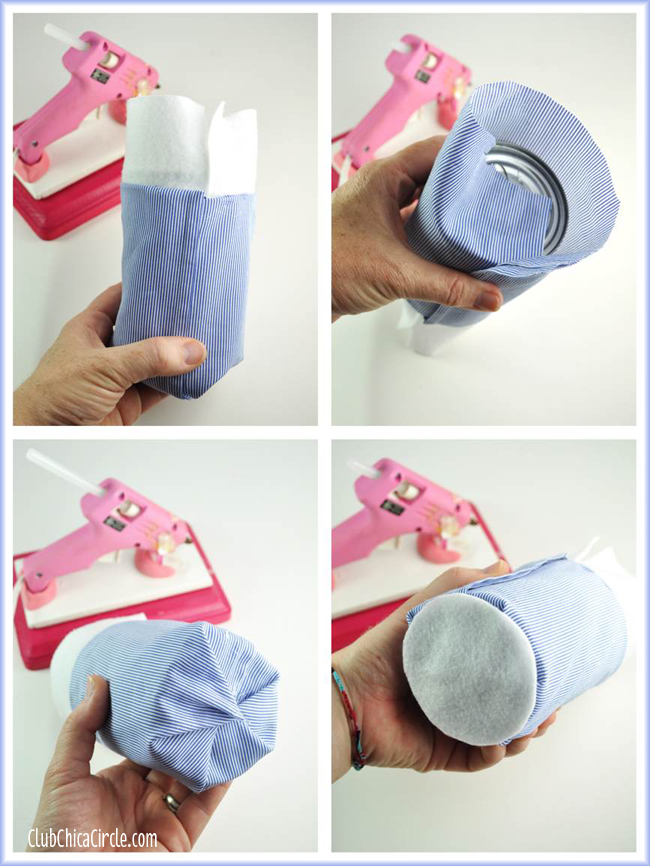 To clean up the bottom edges, I glued another piece of felt on the bottom. I used my can as a template, and cut out the circle bottom piece with a scissors.
Now for the final details.
I folded down my white felt at the top to create the collar of my shirt, and then applied buttons down the front with little dots of glue.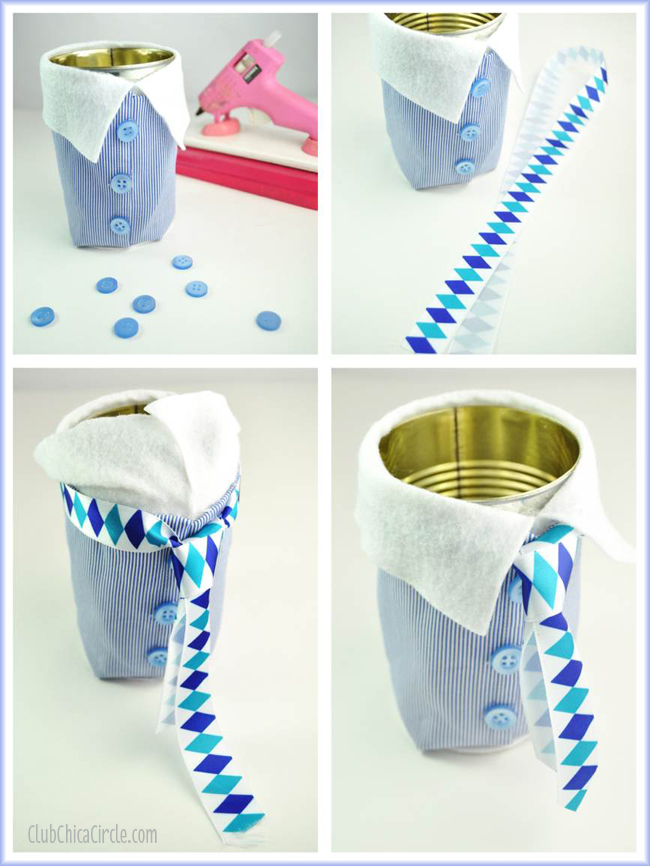 The final step is adding a tie. I cut a piece of ribbon about 20″ long and tied it along the top of my can like you would a real tie.
This was one skill my Dad taught me as a kid, and it has come in handy here. After I knotted my "tie" I cut triangle edges along the bottom of my ribbon to resemble the end of a tie.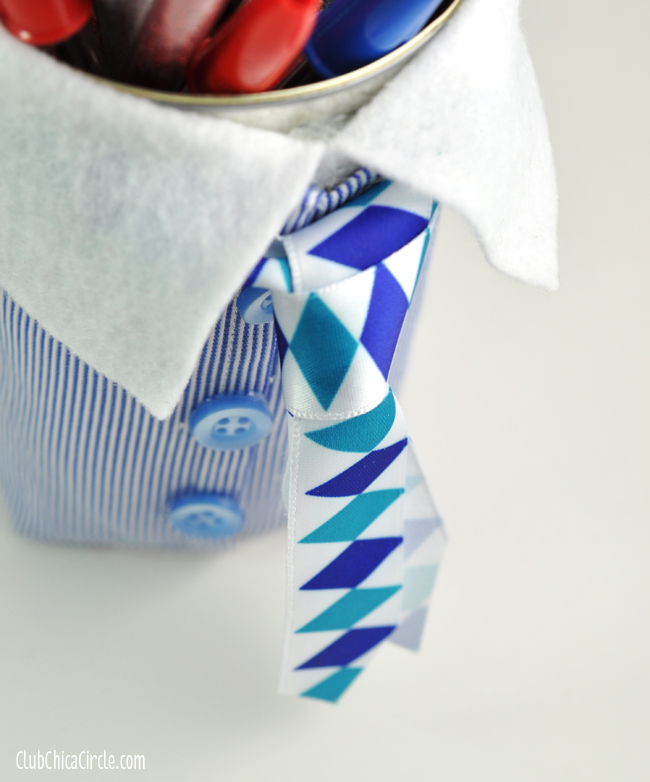 Um…. so cute!
Now, all you need is to fill this cool pencil cup up with pens and pencils!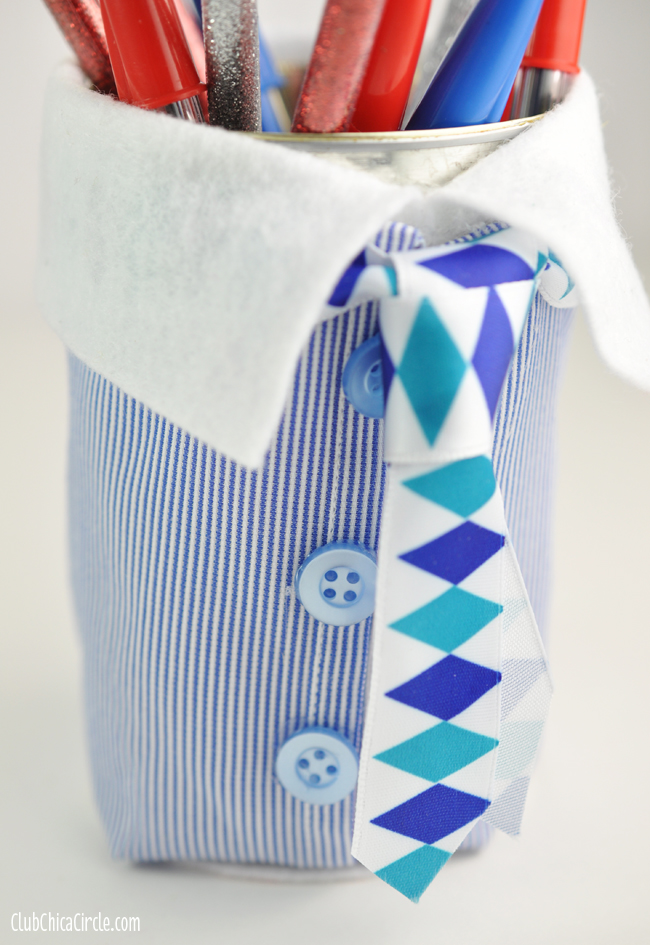 Dad is going to LOVE it!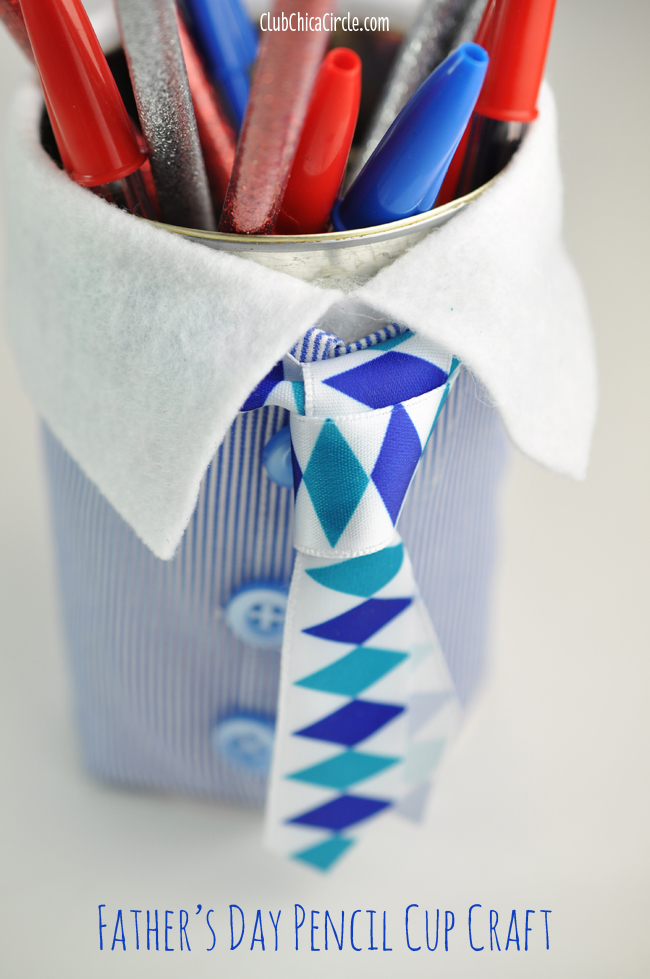 Seriously, no joke, this was so easy to make, and I love how it turned out.
Enjoy and happy crafting!
If you liked this post, and want more, you can subscribe to be on our mailing list here, and make sure to get your free Cupcake Toppers Printables for Every Occasion.

Feeling social? Follow ChicaCircle on Facebook or Twitter, and follow me on Pinterest or Instagram.