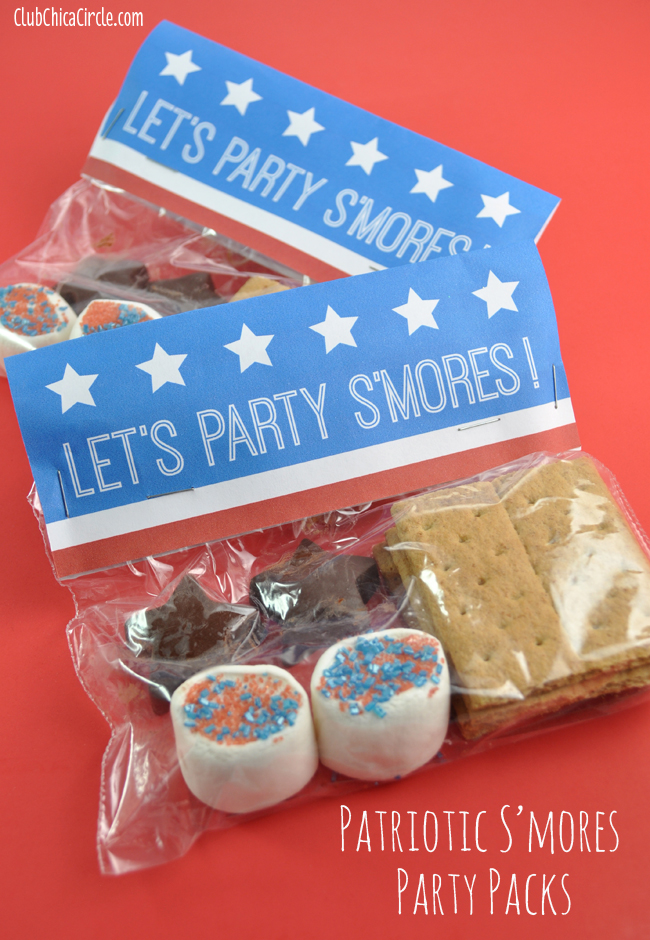 Patriotic s'mores party packs with printable – say that 5 times fast. = )
S'mores are such an iconic summer treat, and with 4th of July festivities coming up, this is a fun twist on this tasty treat!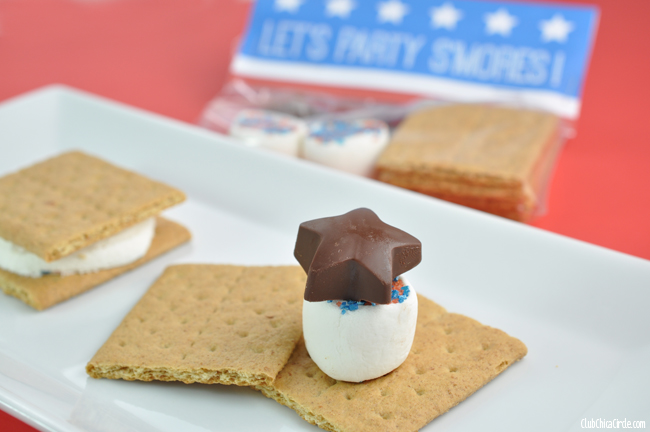 Chocolate stars + red and blue garnished marshmallows + graham crackers = gooey, chocolately, 4th of July yumminess!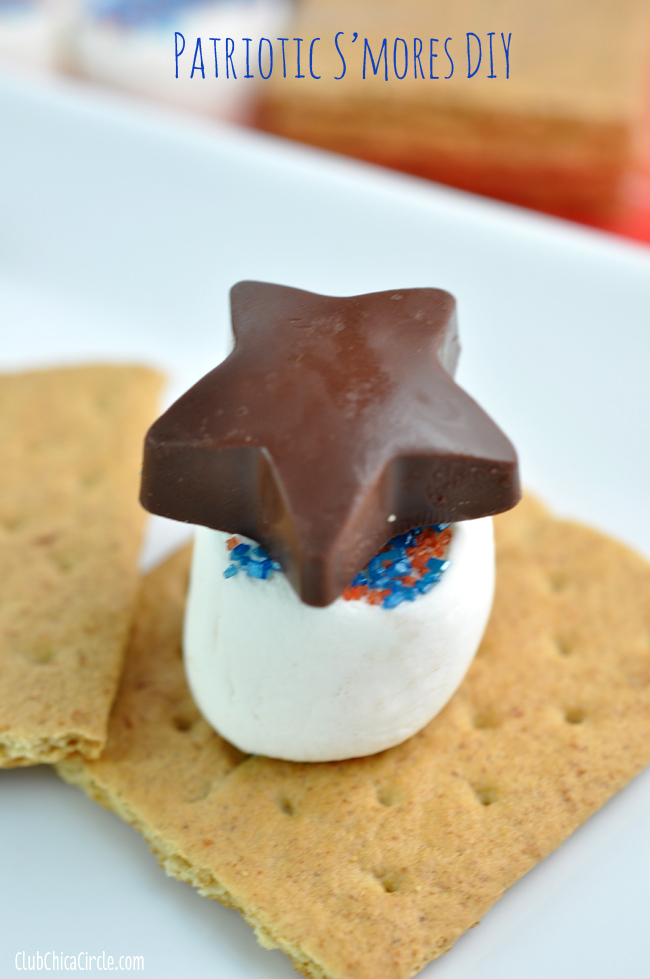 It's so easy to package these up in single serving party treats.
Here is everything I used:
marshmallows
graham crackers
chocolate candy melts
star shaped silicone mold
red and blue sugars
kitchen scissors
sandwich bags
free printable party tags (see below)
stapler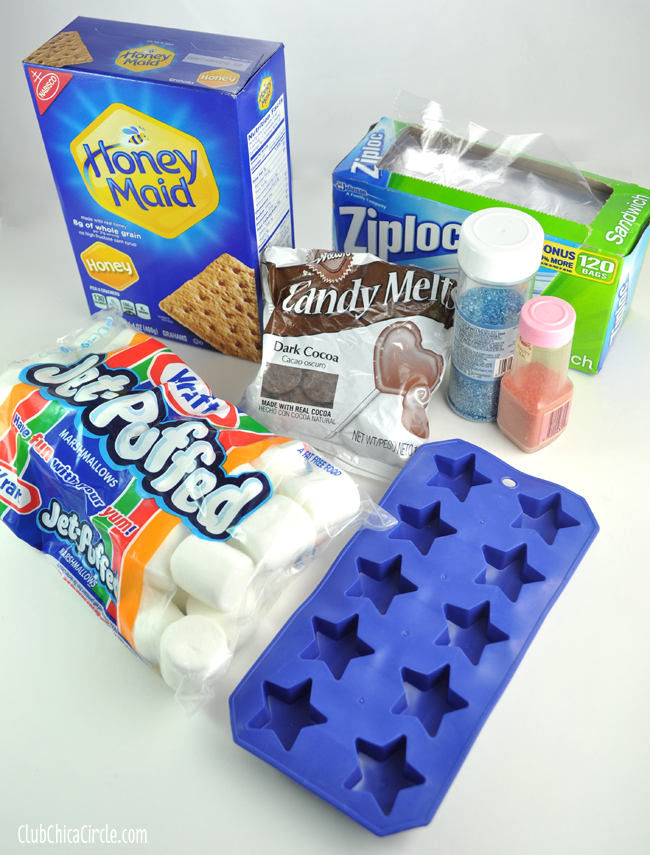 First, melt your chocolate and pour into star silicone mold and let set.
While they are setting up, add some patriotic pizazz to your marshmallows. Cut off the ends of large marshmallows and dip into a small dip filled with red and blue candy sugar. By cutting the marshmallows ends, you expose a sticky surface that the sugar sticks to.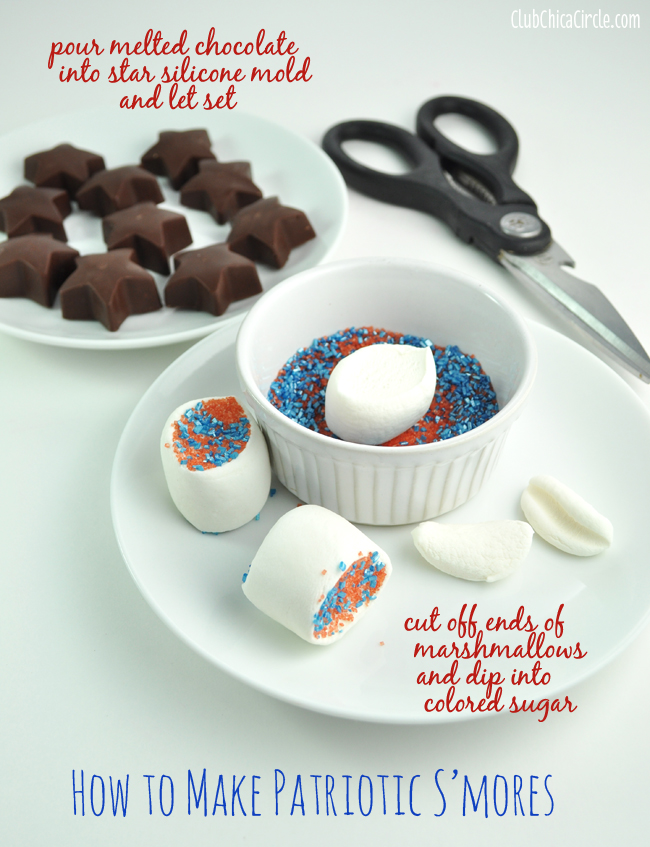 Then, I placed 2 chocolate stars, 2 decorated marshmallows and 2 graham crackers (4 squares) into the bottom of a sandwich sized bag.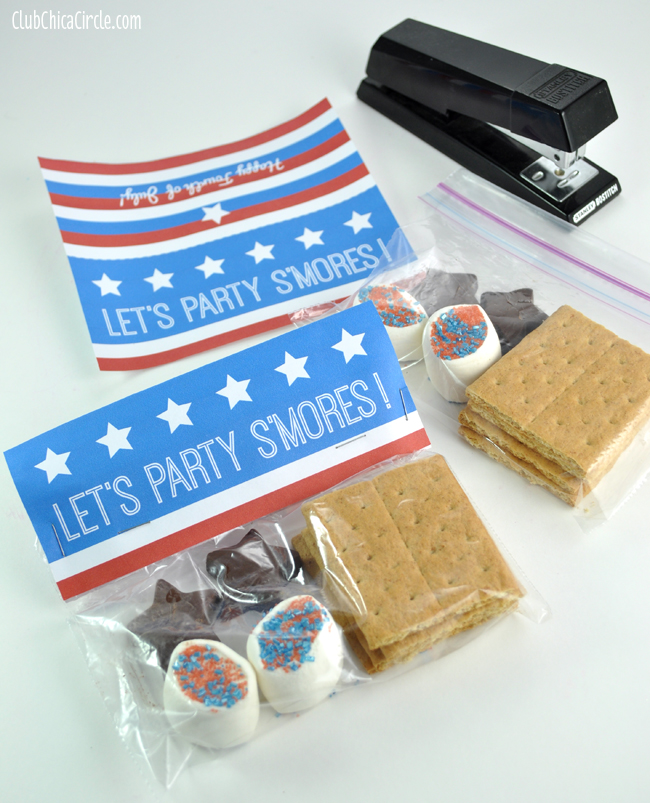 Grab your Patriotic Smores Party Pack Free Printable. Download, print it out, and cut each tag to size.
I designed the tag so that it folds in half over the top of your bags. Then just use a stapler to secure on top of your bags.
Pass out to party guests and enjoy!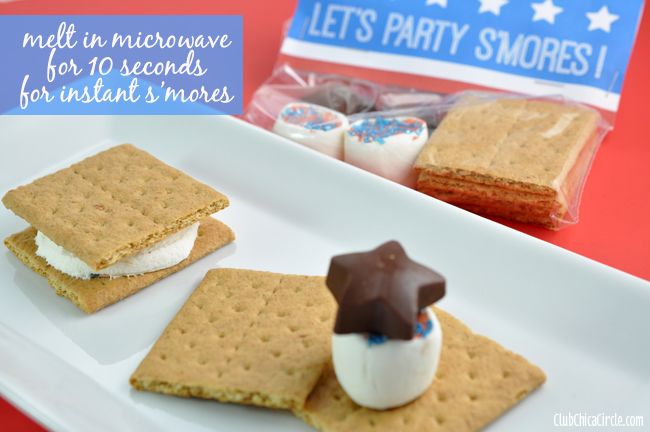 You can make your s'mores as usual, with a marshmallow on a stick over a fire, or for an instant melty treat, pop it into the microwave for 10 seconds.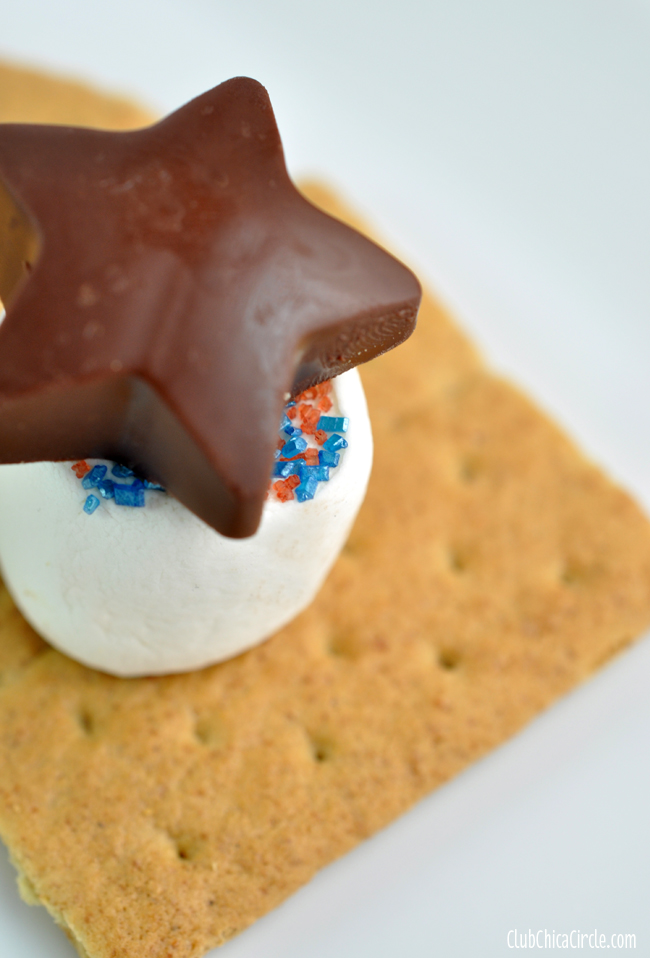 I stacked my marshmallow in the middle of my graham cracker, then placed a chocolate star on top. In 10 seconds the marshmallow was poofy and melty and spread out over the bottom of my cracker.
I placed the 2nd cracker on top, and gave an extra 5 second zap in the microwave. Yum!
Grab you printable, and LET'S PARTY S'MORES!
Enjoy and happy crafting!
If you liked this post, and want more, you can subscribe to be on our mailing list here, and make sure to get your free Cupcake Toppers Printables for Every Occasion.

Feeling social? Follow ChicaCircle on Facebook or Twitter, and follow me on Pinterest or Instagram.