I was so excited when I was given the opportunity to test drive the new Next Issue app on my iPad. This cool app allows you to download and enjoy your favorite magazines, all in one device. The best way to describe it is that it is like Netflix, but for magazines. We are already huge magazine fans in my household, with titles ranging from Bon Appétit, Oprah, Family Fun, Entertainment Weekly, and Fast Company, to name a few. I have downloaded individual magazines onto my iPad through their different specific apps, but what I love about Next Issue is having it all on one app, and being able to choose from such a wide variety of titles. It is literally a whole newsstand at your fingertips, and not just the most recent issues. I can go back and download as many back titles too from my favorite magazines.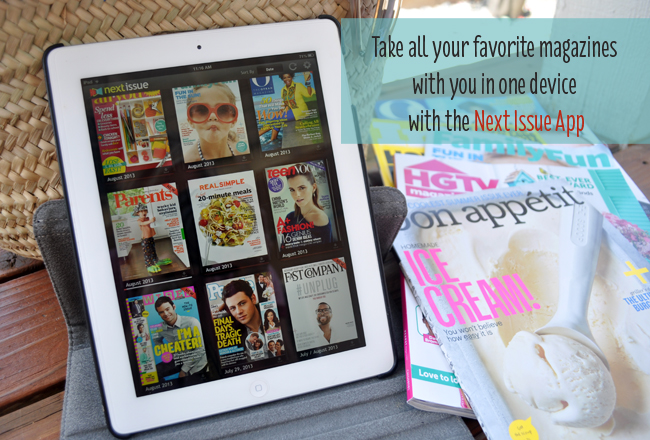 We have been having the fun this summer going to the beach and pool, and I have been carting a number of magazines in my beach bag each time. Oh man, that can get really heavy and cumbersome to carry! With the Next Issue app, I can have all the same magazines, and more, downloaded and ready to enjoy at the touch my fingertips.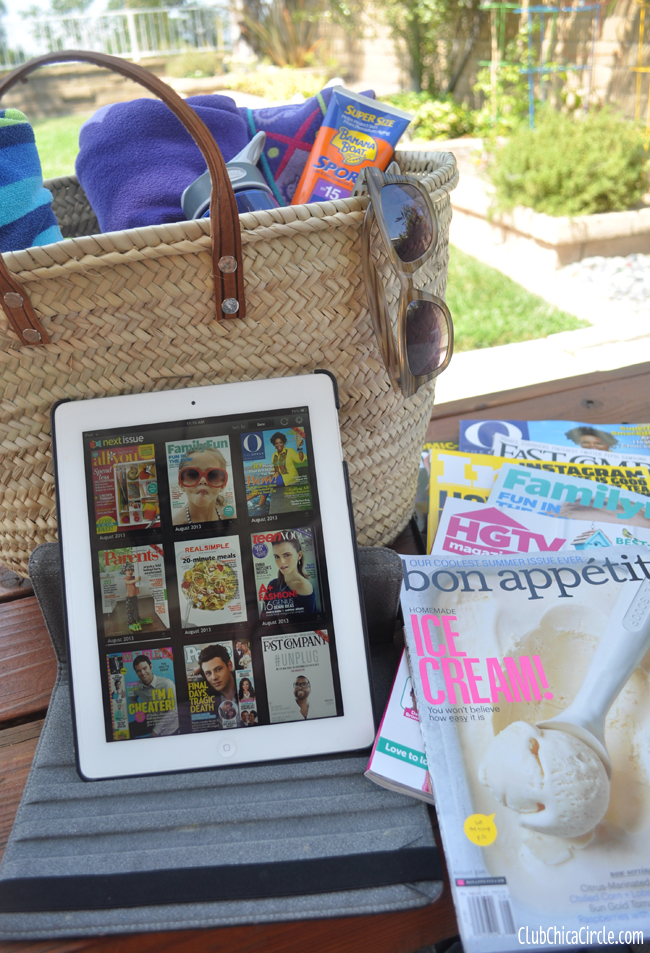 You tell me—which is the better option? My beach bag is heavy enough with towels, sunscreen, snacks and water, that I can leave the magazines at home, and just pack up my iPad instead.
I've enjoyed the Next Issue app at the pool while getting inspired by some tasty Summer treats from I often cook from recipes on my my iPad.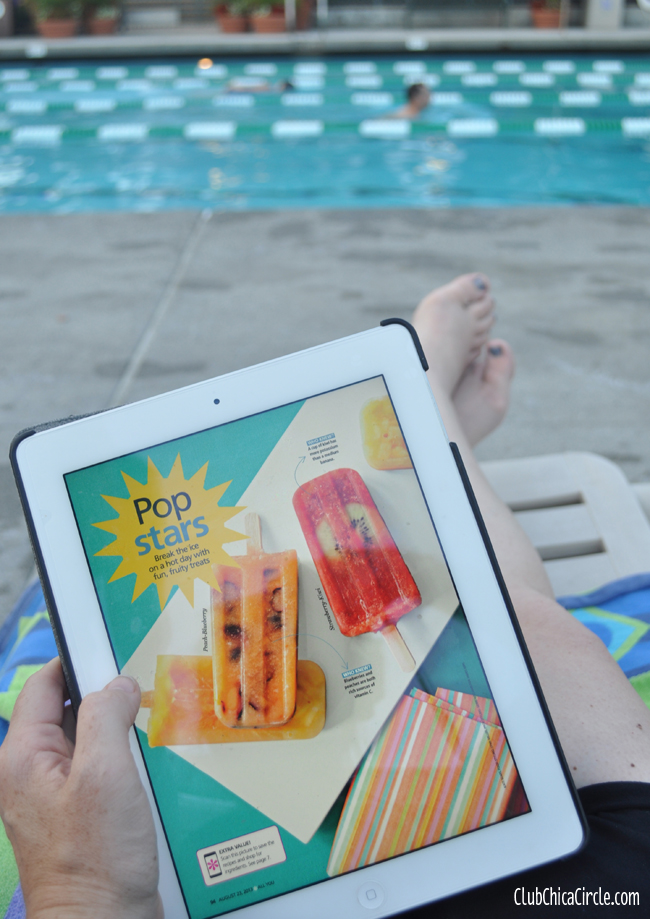 Um, this lunch of mine was so yummy! Thanks Food Network for your recent 31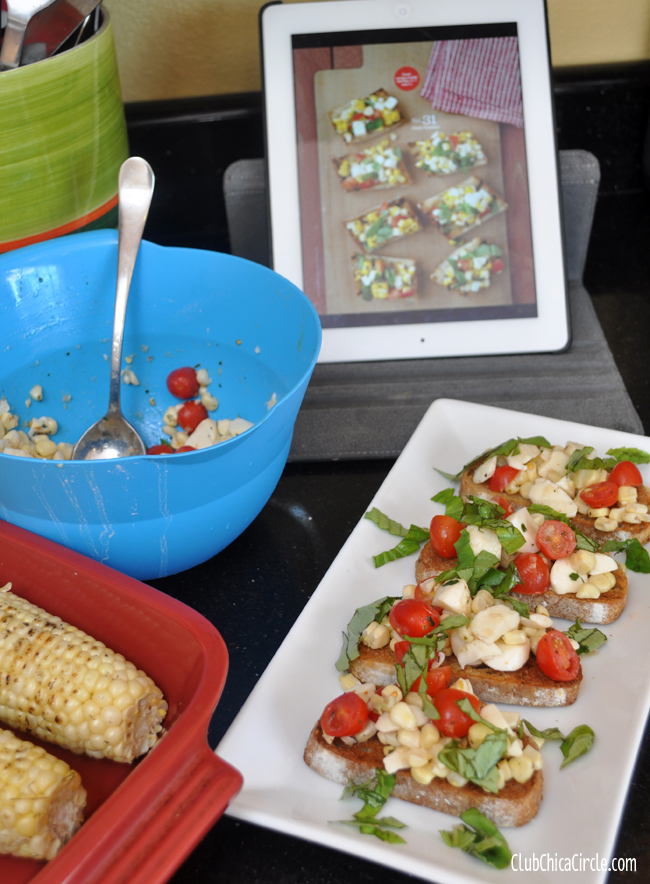 My tween even enjoys the app. Most of the magazines are tailored for my reading pleasure, but she couldn't help herself from checking out the back issue of Teen Vogue with Justin Bieber on the cover.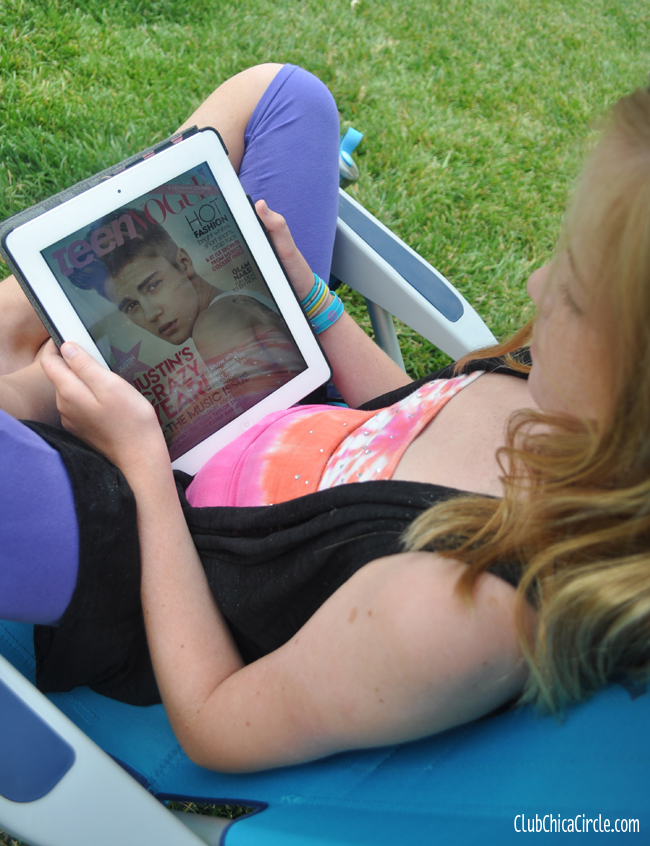 And true to form, she set up a little backyard reading space with a beach chair and an umbrella so she could enjoy summer and a little light reading.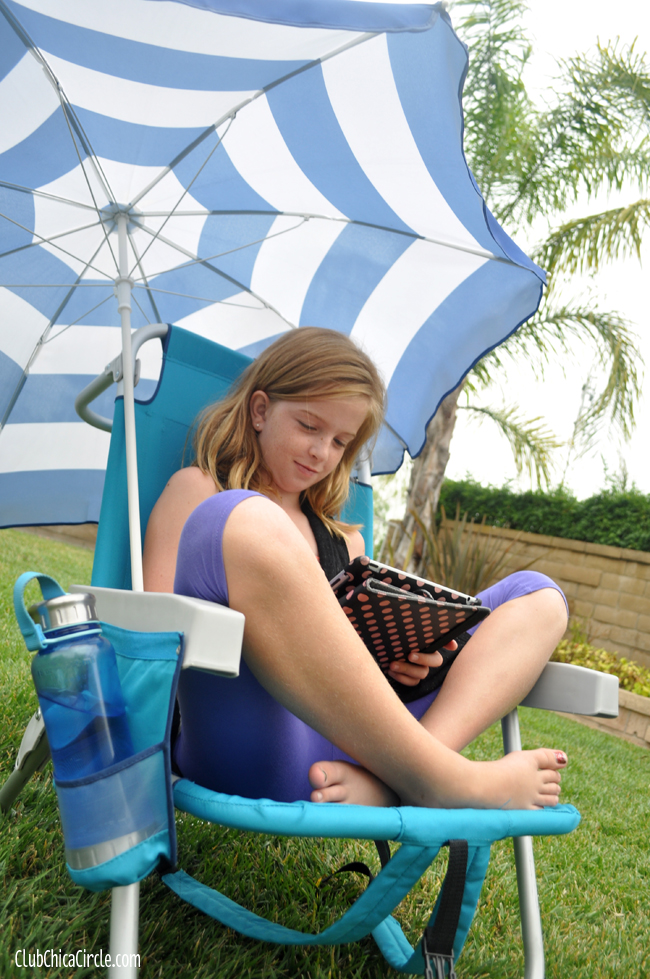 I guess my point is that I love how mobile my magazines are now. And I love the opportunity to enjoy a larger variety that I normally wouldn't subscribe to. So, how does the Next Issue app work?
The app itself is free, but then you set up an account through your email or Facebook login (for iPad users). Then you pick what type of monthly subscription service you want. There is the basic or premium plans to choose from. The basic plan gives you 84 magazines to choose from with unlimited downloads for less than $10 a month! The premium plan is $14.99 a month offering unlimited access to all titles (see full list of titles here).
I've been testing out this app for the last week, and I can already tell I am hooked. I'm hopping on a plane tomorrow to go to BlogHer13 in Chicago, and I have my reading material all ready for the airport and the plane. Thanks Next Issue app!
I've already created my own custom library with my favorite magazines, and downloaded the current and past issues from a number of them so that I can read them offline anywhere. Another cool feature is that, one account offers the Next Issue content on up to five different devices.
Check out the Next Issue app for yourself and sign up for a free 30-day trial.