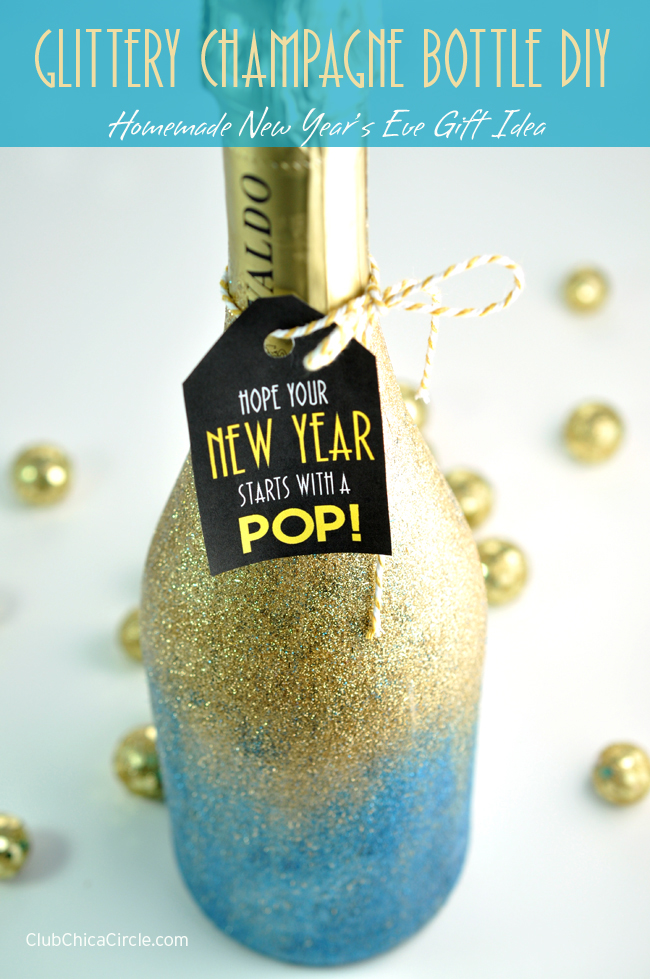 This is the time of year when it seems like time is moving at super speed. I feel like my family and I were just enjoying Thanksgiving dinner, and now it's a mad rush to get ready for the Christmas holiday. It's such a celebratory time of year, and I don't want to forget New Year's Eve!
Today's craft DIY is all about the glitz and glam that comes with starting the New Year. This is a great homemade gift idea—perfect if you are hosting a celebration or attending one… or for those you can't share ringing in the New Year's with. It's a fun way to send a personal and super glittery New Year's Eve send off!
Yep, that's right. I glittered the outside of a champagne bottle. This would work with sparkling wine or cider too!
Check out the fun video DIY here:
I have used this same technique with dishwasher-safe decoupage here when I glittered my favorite iced tea cups.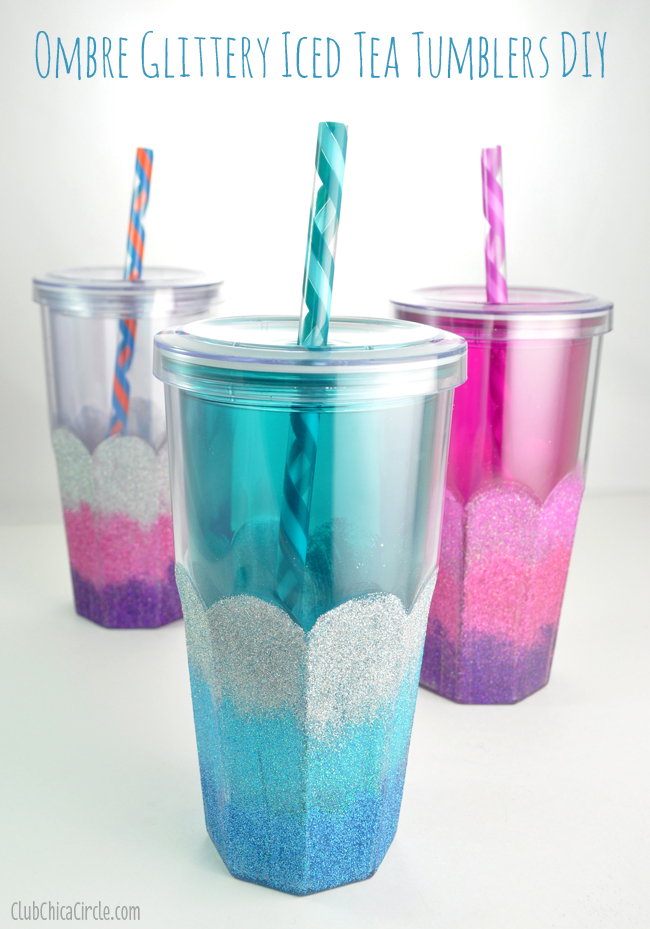 For today's craft, I used:
decoupage (I used Americana Decou-Page Glossy, but Mod Podge would work too)
sponge brush
glitter (color/colors of choice)
printable gift tag (get your free download below) with baker's twine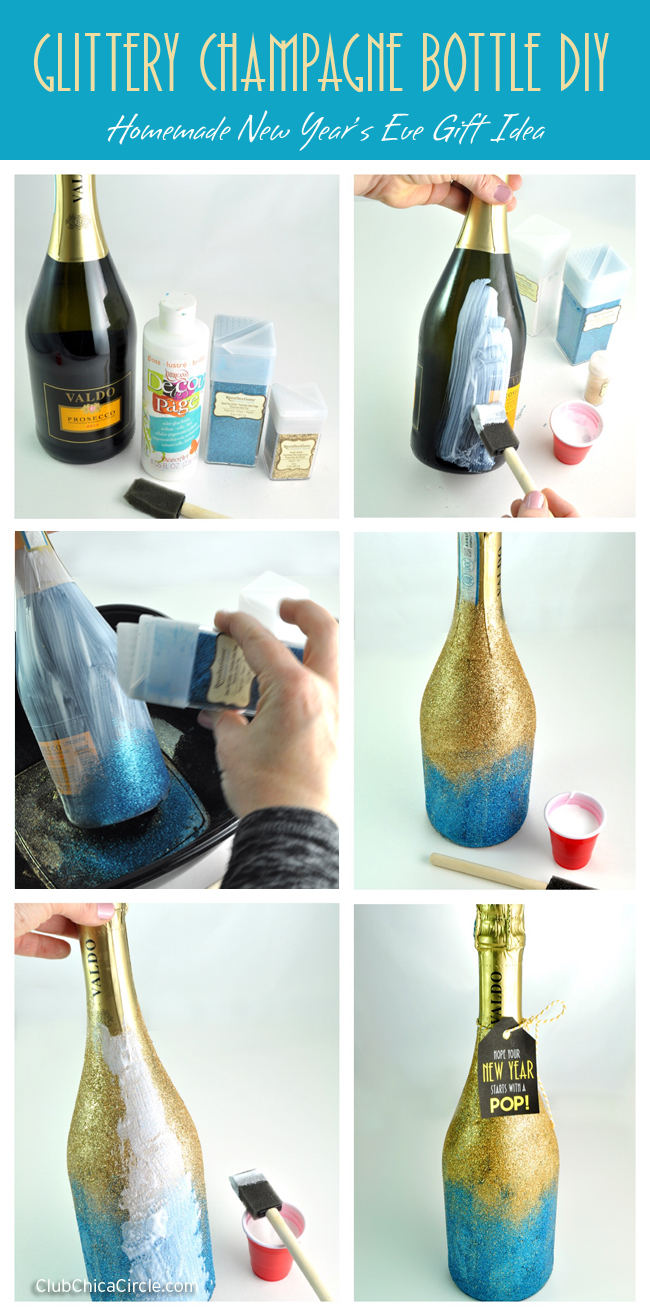 This is so simple, but just be warned that it's glittery and a little messy, which is why I used a plastic bowl under my bottle when sprinkling and applying my glitter.
Step 1: apply a thick coat of decoupage on the outside of your bottle
Step 2: sprinkle on glitter. I created an ombre effect using two different colors of glitter. I liked finishing off the top with gold glitter so that it blended into the champagne bottle label
Step 3: Let dry completely
Step 4: Gently apply another coat of decoupage on the top to set the glitter
Step 5: Let dry completely again (don't worry, it dries completely clear)
Step 6: Add a gift label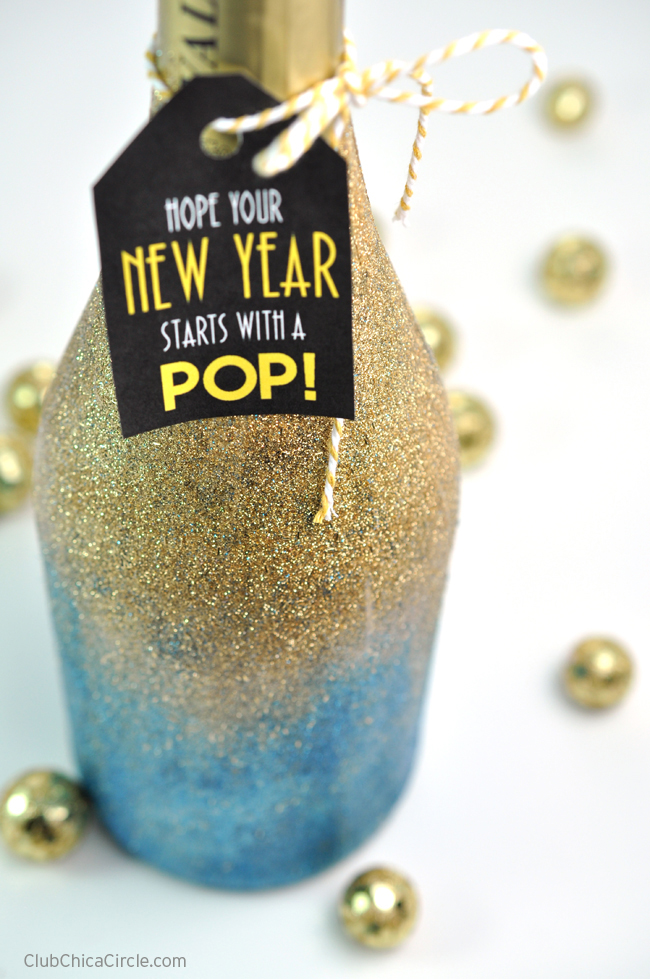 I designed a simple one here, and am sharing with you here. Download and print out your own.
New Years Gift Tag FREE Printable
Here's to a Happy, Safe, and super Glittery New Year!