Ever since I purchased a mini-donut baking pan, I cannot tell you how many times I've used this for an easy breakfast idea for my girl.It makes the best mini donut dunkers—perfect bite-sized pancakes ready to dunk into a little syrup, jam, or pop in your mouth as is!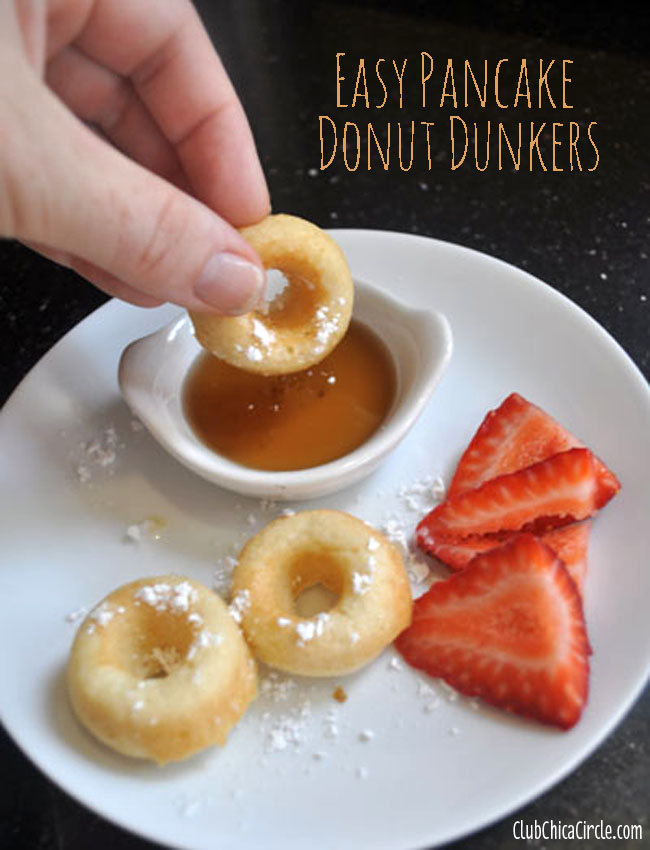 My first trick is to make your pancake batter all in one bag. I usually use the pre-mixed pancake batter where you just add water.
1/2 cup dry mix plus water (I use 1/2 cup of water, but it varies depending on the specific mix proportions) usually fills one mini donut pan.
I preheat my oven to 375, and mix up the pancake mix in a sandwich bag all together. This steps is fun for the kids to help with – to shake the bag until the batter is ready.
Then, I cut a little corner from the bag and squeeze the pancake batter into my pre-greased pan. I used a non-stick spray on the pan.
After each donut cavity is filled about 2/3 of the way, it's time to put in the oven for about 10-12 minutes.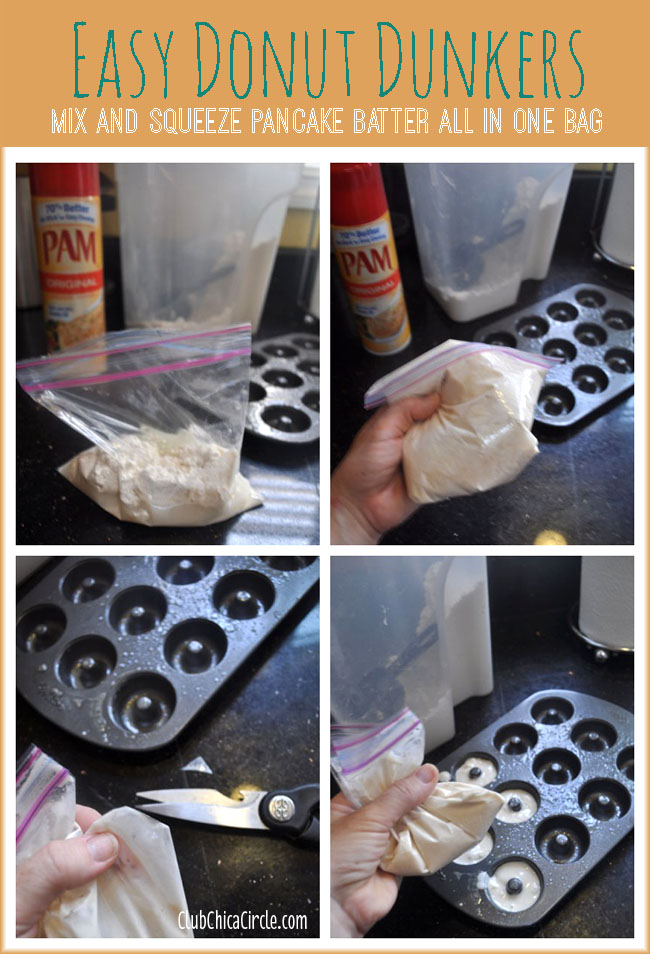 When they come out of the oven – they are perfect little pancake donut dunkers.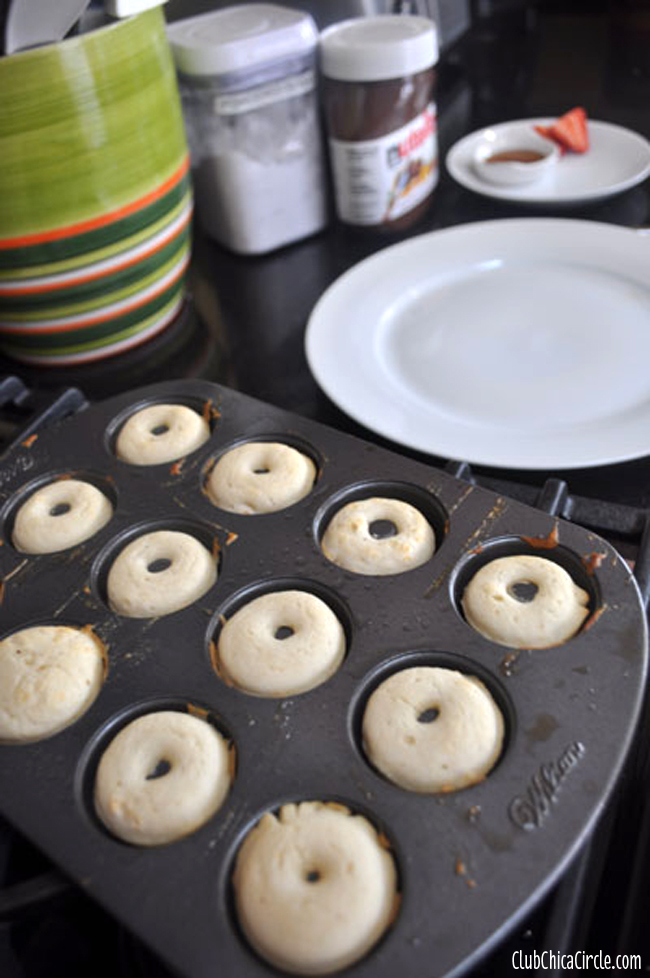 Pop them out, and you can set them on a plate with a little cup of syrup for dunking, or take it up a notch with a little Nutella hazelnut chocolate spread, berries and whipped cream.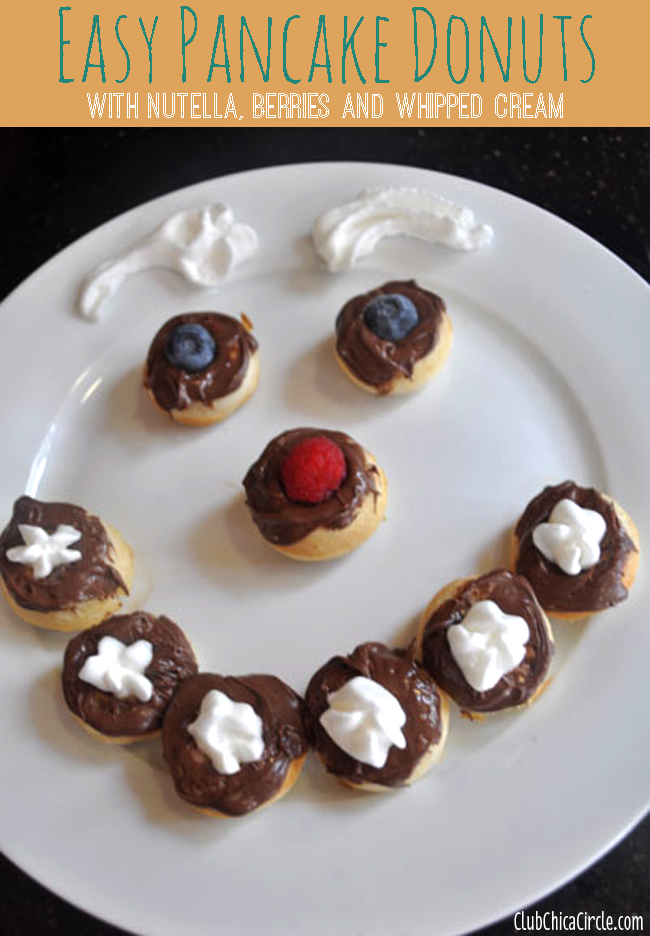 i couldn't resist the happy face. = )
And I know one happy camper who knows how to clear her plate!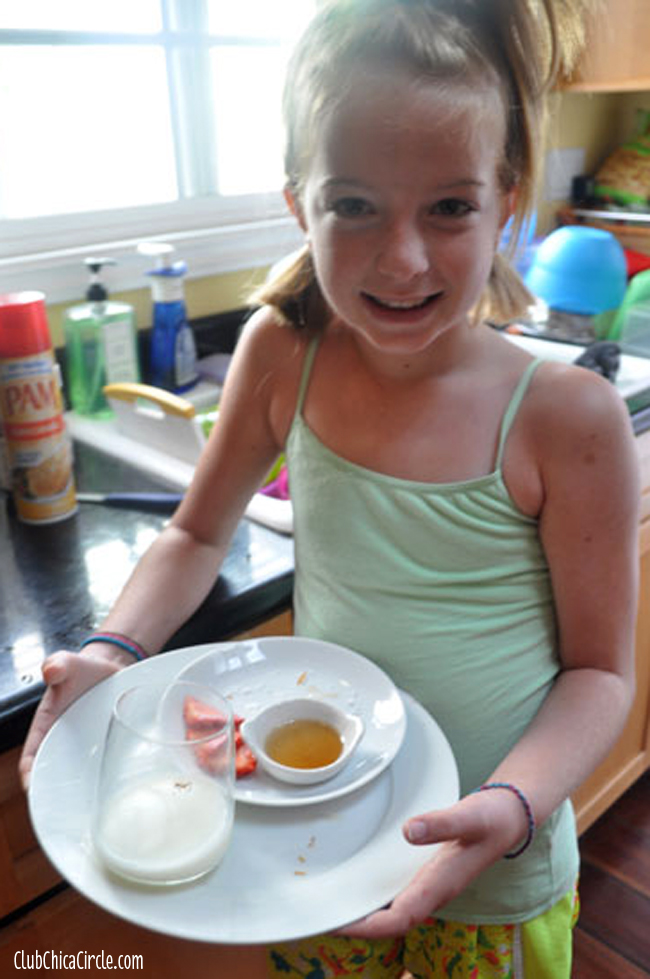 This is a fun weekend breakfast idea, and actually easy enough to make on school days too!
Happy eating!
If you liked this post, and want more, you can subscribe to be on our mailing list here, and make sure to get your free Cupcake Toppers Printables for Every Occasion.

Feeling social? Follow ChicaCircle on Facebook or Twitter, and follow me on Pinterest or Instagram.